I used to be envious of women because of the large selection of dildos and vibrators you could find at any sex shop in town and of course – all over the internet. I couldn't help but be jealous that women could literally choose from hundreds of toys made specifically to get her off. So the first time I laid eyes on a masturbator, you must be able to imagine my excitement. I had to have it. Finally – the sex toy market was being aimed at men! And I was ready.
The first one I had was your (now typical) male sleeve for stroking. It was the best thing I'd ever tried. It had some suction, it felt great with lube, and it increased the intensity of my orgasms. But if I'd known then what I know now – I would not have been impressed. The world of masturbation toys for men has come a long, long way since that fateful day. And I now think women have reason to be jealous of us!
Types of Sex Toys
If you're new to men's toys, don't get overwhelmed by all the choice. (I love that I get to say that now!) Yes, there are so many more options now than there were when I first picked up my simple stroker toy. But look on with excitement my friends. Because your wish is at least one of these toys' command!
Seriously – you want to plug a machine into the wall, sit back, relax and get your cock sucked? Yup. There's a toy for that. You want that same automated toy to move in unison with the beautiful porn star in the movie you've turned on? It's call virtual reality. And yup – there's a toy for that too! Anal play, travel strokers, enlargement pumps (that also feel really good!), your typical masturbators or sleeves, rings, and the most beautiful dolls you've ever seen who are just ready and waiting for you to give it to them whenever and wherever you want. It's a paradise of pleasure guys, I'm telling you. And if your girlfriend or wife doesn't want you stroking the dragon on your own – there are even couple's toys so you can play together. Life doesn't get much better than this fellas. I'm tellin' ya.
Blowjob Machines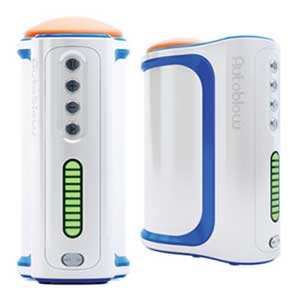 Autoblow A.I.

Hands free blowjob toy

Heavy duty motor

Powered by artificial intelligence

Interchangeable sleeves

Body-safe materials

Plug it into any electrical outlet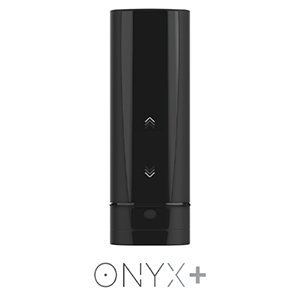 Kiiroo Onyx+

Automatic blowjob robot

Sliding scale of speed

Elegant and discreet

Real-feel masturbation sleeve

Connects to video chat platform and VR porn

Easy to store

Promo Code: "BESTBLOWJOB" - 15% Off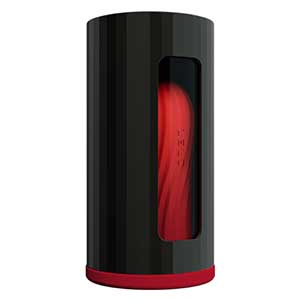 F1s Developer's Kit

Hands free blowjob machine

Long-lasting charge

Fully waterproof

Powerful sensations

Realistic artificial skin material

Easy to clean

Promo Code: "BBM15" - 20% Off
The original Autoblow was the first automatic blowjob simulator I ever used. And I was hooked. I mean literally I spent so much time using that thing I almost started to think I needed some type of rehab. But I digress. Now they've come out with the Autoblow A.I.  I've had each one of their upgrades over the years, and they just get better and better. It's crazy. And yes, A.I. DOES stand for artificial intelligence. An artificially intelligent sex toy… now we're talkin'! Just plug this baby in, turn it on, sit back, relax and let the machine do all work – just like a real woman would.
The Kiiroo Onyx+ is also a great machine, and perfect for someone who cares a lot about the appearance of the toy. The Autoblow is a masturbator. Plain and simple. And it looks like one. The Kiiroo Onyx+ has a sleek, modern look and actually hooks up to Virtual Reality programs where it looks like you're actually doing it WITH the porn star on screen. Pretty sweet bonus. This one doesn't plug into the wall, but if you remember to charge it between uses you will never have an issue. It lasts quite a long time.
Which brings me to my other favorite automatic sex toy, The Fleshlight Launch. What makes this one really great is that I can use it with any of my favorite Fleshlights. (I have quite a few!). It's also got virtual reality capabilities and the power lasts a long time on this one too. If you're the type of guy who gets bored easily, then this is a great option because you can change out the Fleshlight whenever you want, rotating through all your favorites.
Male Masturbators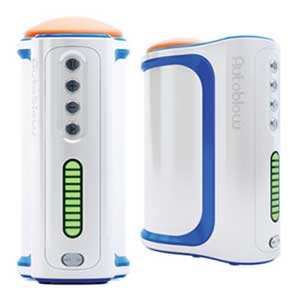 Autoblow A.I.

Hands free male masturbator

Heavy duty motor

Powered by artificial intelligence

Interchangeable sleeves

Body-safe materials

Plug it into any electrical outlet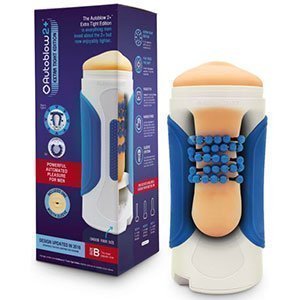 Autoblow 2+ XT

Hands free blowjob machine

It plugs directly into the wall

Industrial strength motor

Sleeves can be changed

Realistic artificial skin material

Easy to clean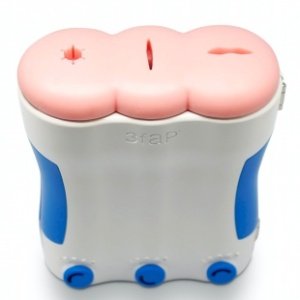 3Fap

Adjustable suction control

Easy to use

Lots of variety (never get bored!)

Individual pressure controls

Quick clean up

Use anywhere (no power required)
Like I said – I've got a bit of a soft spot in my heart for the Autoblow series. If I had to choose an overall favorite for the best sex toy, this might actually be it. The Autoblow A.I. has a unique gripper that feels incredible, and it's got a super powerful motor inside which you'll love. (Careful when you get going. You might end up ending your play session earlier than planned.) The entire thing is really high quality and feels just like the real thing. I mean they used some crazy computer algorithms based on over 6000 minutes of blowjob porn to create these motions, so I guess it's about as close to the real deal as you can get. The material is incredible, it's super easy to clean, and the motion of the motor is very unique.
And then of course, I've got to mention the 3 FAP. This is a masturbator for men like none I'd ever seen before. Have you ever dreamed of giving it to a girl in the mouth, the ass, and then the pussy? Well that's exactly what the 3FAP will let you do! It's got all three holes lined up next to each other and you get to choose exactly how you give it to her. Each hole has its own individual pressure control dial too so you can make them as tight or loose as you like. Don't like the ass option? Get three of the world's most beautiful vagina's lined up in a row instead. (You can't even pretend that doesn't sound out of this world).
And of course – this section wouldn't be complete without mentioning the Lifetime Silicone Stroker. This thing is pretty simple in design – it's a giant mound of silicone with a good grip on it, and a pussy opening on one end. The great thing about it is that it's completely waterproof, and it's been tested by military standards. It has been boiled, frozen, dropped from heights – you name it, this toy has gone through it. If you want something that will really last – look no further.
Sex Dolls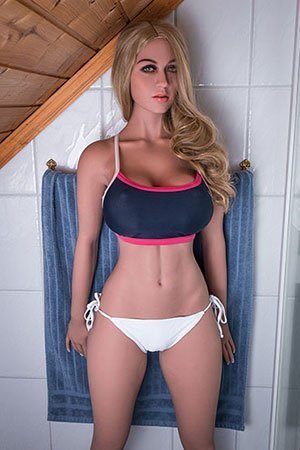 Blake - Athletic

Realistic weight makes realistic play

Great value for price

Super athletic, blonde and sexy

Customizable vagina

Feels incredibly sexy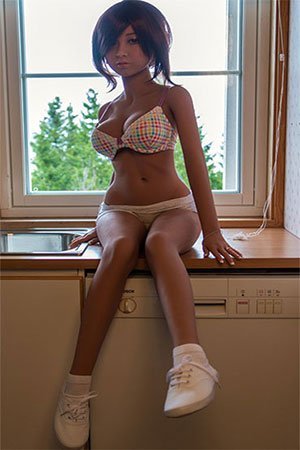 Lana - Japanese

Petite in size, but very curvy

Customizable facial features

50lbs means easier to carry

Very realistic skin

High quality materials and production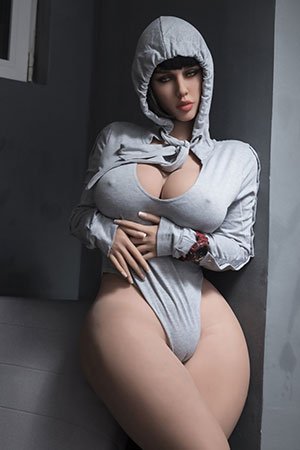 Jasmine - Porn Star

Thick and curvy

107lbs allows for realistic sex

Lots of customizable options

She's very flexible and loves to bend

Nice, tight fit
Just like real women, we're all going to have our favorite types. Blake is a super sexy, busty, athletic woman who is ready and willing for you to do whatever you want to her. She's got realistic feeling skin, and she weighs 91 lbs which means you can pound her pretty good without her moving around too much. That being said, 91 lbs can be a bit more difficult to carry around, so make sure you take that into consideration before purchasing this stunning gal.
And then of course, there's Lana. Lana is a ridiculously cute and sexy little Asian woman who stands at just 4'11" and weighs only 51 lbs. If you want to really feel like you are in charge, and want to lift that gorgeous curvy body up and down, flip her around as much as you please, then Lana is a great option. She may be small, but she is mighty. And you can choose her skin tone, eye and hair color to make her your exact type.
And then… Jasmine. Oh, Jasmine. If you love the Kim K's of the world, then you're going to love the Jasmine realistic sex doll. She is thick and curvy in all the right places, and just begging for you to take her home. She's also got a ton of customizable options to make her exactly what you're looking for. You can choose everything from her hair color, areola size and color to whether or not you want her to have a heated body. If you're looking to build your perfect woman, this may be a great place to start. Just keep in mind she weighs 107 lbs.
Pocket Pussies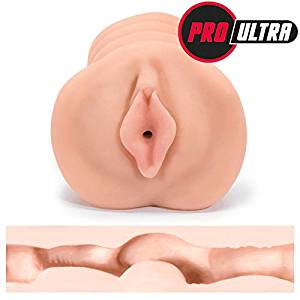 Thrust Pro Ultra Holly

Made from real-feel TPR

Vibrating option available

Great beginner's toy

Easy-grip shaft for ease of use

Quick and easy to clean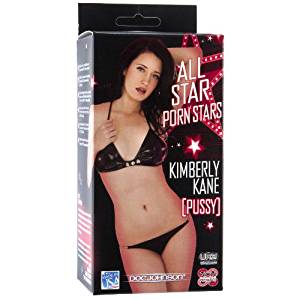 Doc Johnson Kimberly Kane UR3

Sexy, large pussy lips

Ultra-ribbed inside for extra pleasure

Small size - great for travel

Modeled after the gorgeous Kimberly Kane

Realistic and tight feel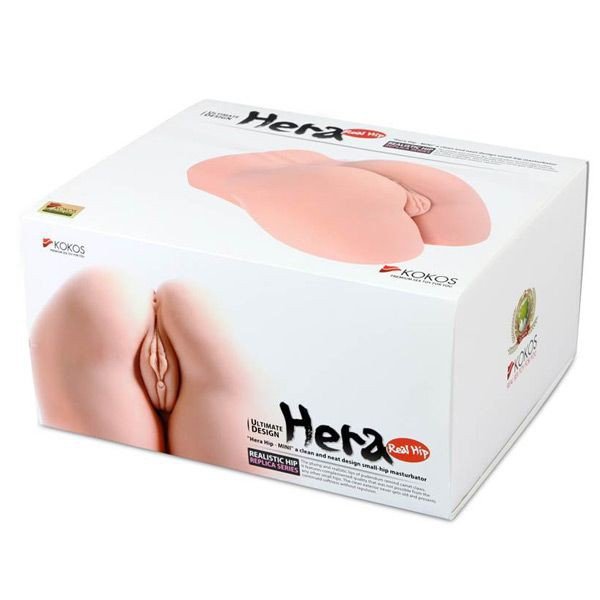 Hera Hip Mini

Full doggy-style view

Anal and vaginal entrance

Unique textures in each hole

Realistic look and feel

Sexy curves for visual pleasure
All three of these are great options if you like to bring your toys with you when you travel, or you want to be able to hide them discreetly without needed a ton of space. These toys are all fairly small in size – but don't let that fool you. They've got a huge pleasure impact!
The THRUST Pro Ultra Holly Realistic Vagina is a basic male stroker, but the ribbed grip on the outside makes it easy to stroke back and forth, and the tighter you squeeze your fist, the tighter it feels on your cock. Super simple to use, and feels incredible. With some high quality water-based lubricant, this will feel incredibly realistic. And if you're looking for a little extra fun, there's a place to put a bullet vibe inside too.
And of course, for anyone who is a fan of the gorgeous porn star Kimberly Kane, then this is a must-have in your arsenal. The incredibly sexy lips make it a treat – and the realistic material sure doesn't hurt either.
But if you're looking for something even more visually pleasing, then you're going to love the Hera Hip Mini. This give you the arousing view of a gorgeous women as you enter her from behind. The curve of her butt cheeks, and of course – the option for anal or vaginal entry. Both with different textures and tightness inside. Weight approximately 6 pounds, it's a more portable version of the original 'Half Hera' – but still the same great pleasure you've come to expect.
Anal Toys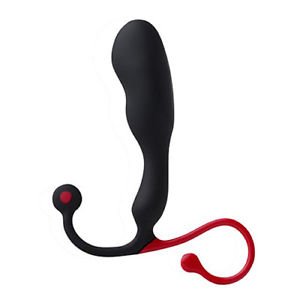 Aneros Helix Syn

Velvet touch silicone for smooth entry

Hands-free play

Good size for beginners

Anatomically designed for optimal pleasure

High quality, FDA-approved materials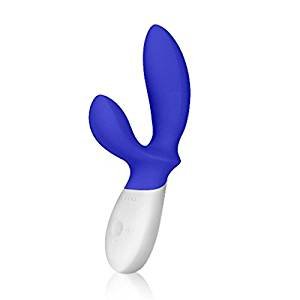 Lelo Loki Wave

'Come-hither' prostate massage motion

Both external and internal stimulation

10 modes of stimulation

100% waterproof

Long-lasting charge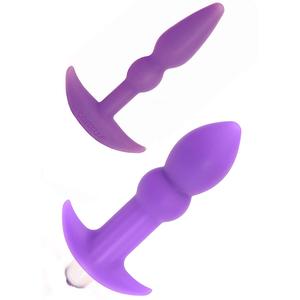 Tantus Perfect Plug Kit

Two sizes to ease your way up

Great for beginners

3-speed removable bullet vibrator

Completely waterprooof

100% ultra-premium silicone
The Aneros Helix Syn is the perfect prostate massager if you want hands-free pleasure that stays in the most anatomically pleasurable place no matter what else you're doing with your hands (or mouth). The size makes it good for beginners, but the unique and intensely pleasurable shape makes it great for all. The super velvety smooth material makes it comfortable and the materials are all high grade, FDA-approved. This one has even won an award or two.
If you're looking for something that's going to work a little harder for you, then you should take a look at the Lelo Loki Wave. This doesn't come cheap, but it is so very worth it. This is the only anal toy that I've found that stimulates both externally and internally at the same time – it's like that famous Rabbit Vibe women love – but for men! And you're not going to be disappointed. With 10 stimulation modes, you're sure to find something that makes you scream with joy. You know, if you're into that anal thing. (If you haven't tried it – DO IT)
Which brings me to the Tantus Perfect Plug Kit. If you ARE just starting out with anal play, then this is a great one to choose. It comes with two plugs – one smaller than the other – so that you can start smaller and ease into the wider ones. Both plugs are incredibly smooth for extra comfort, and you can add a waterproof bullet vibe to either one if you want to give that a try too. Like I said, a great way to get your feet wet in the world of anal play.
Penis Pumps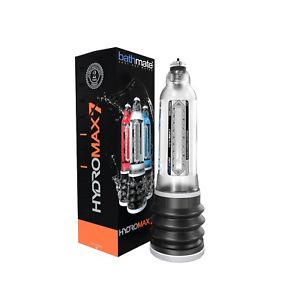 HydroMax 7

Super-strong water vacuum

Quick and easy release

Huge results - up to 10 inches long

Great for use in bath or shower

Contoured fit for strong seal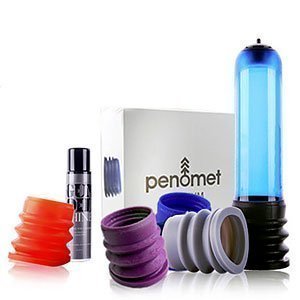 Penomet Premium

Just 15 mins to a bigger penis

Made from polycarbonate (virtually unbreakable)

First and only certified pump

Control pressure with interchangeable gaiters

Scientifically proven to work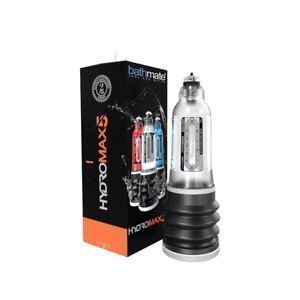 Hydromax 5

Water pump for increased results

Softer seal for more comfort

Watch it grow with marked measures on shaft

Won't suck your balls in!

Flexible body-safe silicone
One of the things I love about using a penis pump is that it gives you the sexual pleasure and satisfaction you need, but it also makes you look huge! All three of these pumps have clear shafts so you can watch as the magic happens. Which I have to admit – is a much bigger turn on than I ever expected. I've got a couple other strokers that have clear shafts too – and I can't even describe how turned on it makes me. They're great when you're using them with a partner too. They get to watch you get bigger and bigger – which makes them only more and more ready to pounce on top!
So… which one is right for you? It depends what you're looking for – and of course, your budget. Both of the Hydromax pumps are similar – the 7 is obviously the newer version and has a more comfortable fit at the base. But it's also more expensive than the 5. To me, for the small difference in price I'd rather go for the 7 – but that's up to you.
And then there's the Penoment Premium. This one has 'premium' in the name for a reason. This is like the rolls royce of the pump world. This thing not only makes me huge, but it feels really good in the process. IT's apparent when you start using it that's it's definitely the most expensive of the 3, but if you can afford it, then I would absolutely go for it. In my mind, it's worth it!
Cock Rings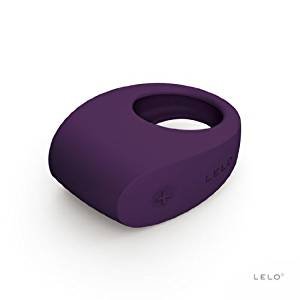 Lelo Tor 2

Satisfaction for both partners

Wear it different ways for different pleasure

6 vibration settings

Fully rechargeable

1.1 inch diameter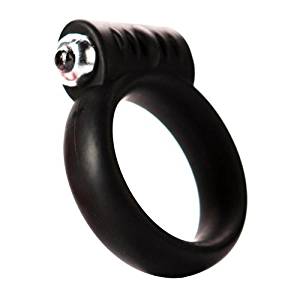 Tantus Vibrating C-Ring

Removable bullet vibe

Great for anal sex

High quality silicone material

Versatile and easy to use

2 inch diameter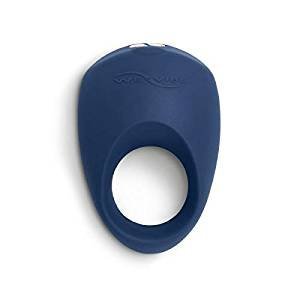 We-Vibe Pivot

10 pre-set vibrations mode

Couple-friendly

Stretchy material for confortable fit

Rechargeable up to 2 hours

1.25 inch diameter
The Lelo Tor 2 sets itself apart from other vibrating cock rings with it's whisper-quiet vibrations and versatile wearing styles to ensure that both partners get the most out of it. With 6 different pleasure settings that are easy to control it's easy to change things up mid-play to make sure both people are getting the most out of it. It's also 100% waterproof so you can take your play anywhere.
That being said, both the vibrating C-Ring and the We-Vibe Pivot can be used in water too. The We-Vibe Pivot is actually kind of similar to the Lelo ring. Even in price point it's not too far off, but it does have more vibration settings – so if that's something that you think you'll really enjoy, then that's your best bet.
If you're not really sure you want to spend that much on a cock ring just yet, the Vibrating C-Ring is perfect for you. It feels great, and you can get used to the idea of using a male toy like this before going in for the big players. The only downside on this one is that if you do end up really liking it, you're going to be buying a lot of batteries. The other two are rechargeable but the removable bullet vibe in the C-ring takes batteries.
Couples Sex Toys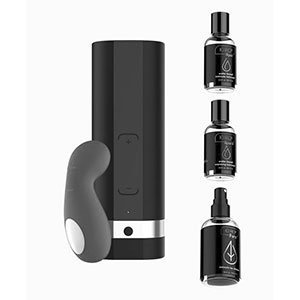 Kiiroo Onyx 2 & Cliona

Play together with bluetooth technology

Several pleasure modes for each toy

Control each other's pleasure

Women's toy fits snugly in your palm

Fully rechargeable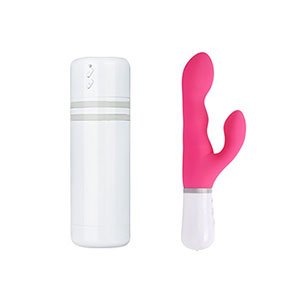 Lovense Max & Nora

Local or long-distance control

Great for long-distance couples

3 pleasure settings on each toy

Sense & Sync to your partner's movements

Fully rechargeable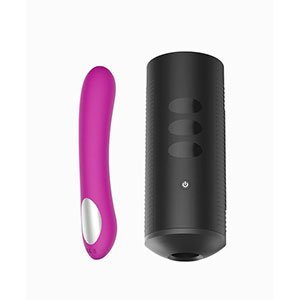 Kiiroo Titan & Pearl 2

Sense & sync to your partner's movements

Sleek and modern design

Fully rechargeable

Long-last charge for lengthy playtimes

Control your lover's pleasure
All of the above can be controlled long-distance which makes them great for couples who are not always together – whether one of the partners travels frequently, or you just have a long-distance relationship, these are sure to keep your sex life alive no matter where you both are. I've already mentioned the Kiiroo Onyx+ near the top of this page, but it's a powerful automatic sex toy with a sleek and modern chamber. It's mixed with the Cliona in this couples sex toy set which is an intense and powerful clitoris stimulator.
Next we've got the Lovense Max & Nora. The Max is unique because of the incredible internal texture – and perhaps more importantly – the unique air pump design that allows you to control the suction with air valves on the side of the shaft. It's an intense and amazing feeling. And of course, that's paired with an incredible rabbit-style vibrator for her.
And last but definitely not least is the Kiiroo Titan with the Pearl 2. Another sleek and modern product from Kiiroo, this one is matched with the Pearl 2 for her. The Pearl 2 is a smooth and silky vibrator that can be used for both external and internal stimulation for her. Each time it's inserted, the Titan will respond with varying vibrations depending on the movement of the Pearl.
While the technology seems hard to believe, I can guarantee you won't be thinking anything about it once you start using them!
VR Porn Apps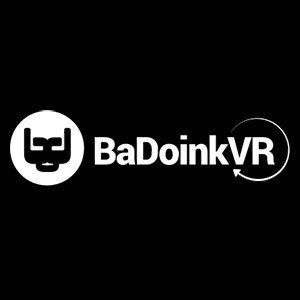 BaDoink VR

Winner of 3 major VR Porn awards in 2018

$1.00 trial

2 New releases each week

10,000+ porn videos

As low as $7.50/month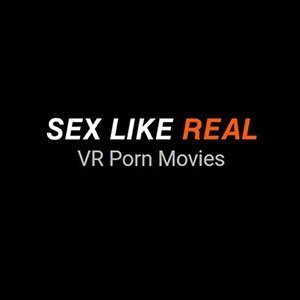 Sex Like Real

5,000+ videos

24 free full-length videos

10 daily updates

The only i-Tunes like app

Only $25/month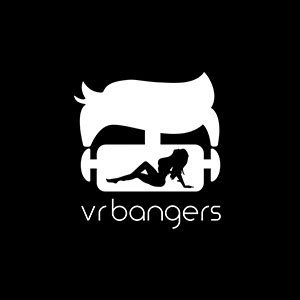 VR Bangers

2 new releases every week

Interactive VR porn

300 exclusive VR videos

As low as $0.83/day

Built-in streaming
I'm going to be honest with you here – ALL of these VR sex apps are frickin' amazing. I mean, we're talking about VIRTUAL REALITY PORN! As in… feel like you're there – see these women in POV style, as if they're right in front of you. I'm telling you – this type of porn is really going to take your masturbation session to a whole other level.
Now, that being said, I can't really tell you which site is best. VR Bangers won three awards recently though including 'Best Virtual Reality Scene'. So if that means anything to you, then go ahead and choose that one. But I think the best way to decide is take a look yourself. They each have their own exclusive videos, and it really depends on your tastes. Some offer a 1-day trial for just a buck. Sex Like Real offers you a free trial. So get over there and give them a try and see what you like best.
Just make sure to check out which VR players are supported so that you can get the best out of your trial/purchase.
How to get the most out of sex toys
Be aroused by your toy. Okay, if you're new to sex toys for men then this may sound strange. But it's true. Choose a toy that gets you excited. For some men, that's the realistic-looking vaginas. For others, that's the more sleek and modern looking strokers from brands such as Kiiroo. This toy is for YOU – so make sure it's something that you feel excited to use. (Pun absolutely intended!)
Be aroused by some porn too! If you really want to make sure your orgasm is out of this world, watch something that's going to get you super excited. If you're not willing to pay for the Virtual Reality porn that I mentioned above (although give it a try before you toss it out completely!) there is PLENTY of free porn all over the internet. Turn it on, get yourself comfortable and have at it.
Do NOT forget the lube. If you're having sex with a woman, you want her to be wet right? Well the same goes for your sex toys. Make sure you lube up, or it's not going to be a very comfortable and pleasurable experience. Just make sure you know what type of lube to use based on the type of material the toy is made of. To be on the safe side, always use water-based lubricant. This is fine to use on all toys, no matter the material.
Get creative with your positions and locations. When you fantasize about having sex with someone, are you always doing it missionary style on the bed? Of course not! So don't get stuck in some lame routine with your toys either. These toys are for YOUR pleasure – so do whatever you want, wherever you want! (I mean, within reason… don't get arrested, okay?) But seriously. Use your imagination. Try it in the shower, on the couch, or hell – get yourself off while you're sitting at your own dinner table eating, or while you're playing video games even.
Include your balls. And your anus. I wish I didn't even have to remind you of this, but so many guys out there completely forget about these areas that have SO much potential for serious pleasure. Nobody will judge you I promise. In the privacy of your own home, what better time is there to try new and exciting things to see just how much sexual pleasure you can get?? Just do it. You can thank me later.
Always clean up after use. While it may seem like a good idea when you've just blown your huge load everywhere to just 'clean it up later', I'm going to advise against that. These toys give you so much pleasure – you should treat them with a little respect. Clean them out soon after you finish. This makes it way easier to clean AND it makes your toys last longer.
HAVE FUN!!! I can't stress this enough. We finally have such a wide variety of dick toys available on the market – it would be a shame to only try a couple of types! Explore. I dare you.
10 things you should know before buying a masturbation toy
1.

Quality before quantity.
If you're getting super excited about buying your first dick sleeve, make sure you don't make the rookie mistake of purchasing a whole bunch of cheap toys instead of just a few of the more expensive toys. Of course, if you're brand new to the world of masturbation toys, then you'll most definitely want to experiment. That is, of course, if you don't trust MY opinion. But even still, while I do recommend that you experiment in the beginning to see what types of toys you like best, keep in mind that the toys that cost $10 are going to feel like $10 toys. So to really get a sense of whether you'll like a certain style of toy or not, try to buy at least mid-range products, and pay attention to everything else on this list at the same time.
2.

Read the reviews.
As you just saw, there are a ton of types of toys on the market, which makes it's REALLY difficult to narrow in on the best male strokers. Which means you need to really just have a think about what you think you'd like best. Read reviews, and see what other men did or didn't like about them. You'll start to notice patterns and you can get a sense of what you would like (or wouldn't) and can start purchasing from there. Also pay attention to any comments about quality that keep coming up – these are things you should pay attention to.
3.

Realistic, fetish or something else?
Different strokes for different folks, right? What turns you on won't necessarily turn the next guy on, so be honest with yourself. What turns you on? I can guarantee that you'll find exactly the toy you need out there and that means that you're most definitely not alone in that fantasy or fetish that you're thinking of. Personally, I find that my desires shift even day-by-day. (That's also why I have such a HUGE collection of sex toys I guess) But some days all I want is a super realistic stroker, and then other days I want something super modern looking that looks more like a bluetooth speaker than a sex toy. Just like porn – some days I like it soft, other days super hardcore. Just don't be shy. Get what really makes you tick!
4.

Automatic, vibrating or non-vibrating?
This is something that takes some getting used to. Do you want a powered toy or a non-powered toy? Do you want an automatic toy that feels more like stroking or even a blowjob? Or do you want something that vibrates? A nice gentle stimulation that increases the intensity of your orgasm. Or perhaps you don't want any of that and just want the basic handheld masturbation sleeve. Unfortunately, this is something that you're just going to have to try out for yourself. But if you're really unsure, perhaps try something that has removable vibrators, or has a large selection of stimulation settings so you can get a feel for what you like.
5.

Know your materials.
There are plenty of materials out there that people are making sex toys out of. Some of them are far better for you than others so it's important to understand what is what. As well, they all feel very different too – and if you're looking for a realistic sex or blowjob experience, then you're going to want to get the high quality, realistic, skin-like material that a lot of the higher end toys now have. Silicone and the realistic-skin materials are your best bets. They are very smooth to the touch, and mixed with lubricant, it's hard to tell the difference between that and the real thing. Just make sure to stay away from products made out of cheap plastic. Be sure to read the labels.
6.

Accessories and add-ons.
It's important to take a look at what accessories and add-ons are available. If you're buying a more expensive toy, a lot of them will have extra pieces that will change up the feeling and sometimes even the look of the toy. This helps to keep things more exciting, and also cuts down on costs usually – because you don't have to buy a whole new toy, but just add-ons instead. For example, the Autoblow has several different sleeves that you can insert. The Fleshlight Launch works with (almost) any of the Fleshlights, and even the realistic dolls can change their hair and outfits. Get the best bang for your buck by collecting all the accessories and add-ons.
7.

Best brands?
Pretty much all of the brands I mentioned earlier are high quality, reputable brands for masturbation toys. They've got high-quality materials and long-lasting toys. That being said, these aren't the ONLY brands that are worth buying. But once again it's important to read reviews and check the material list. The material is most definitely a sign of quality, but reviews will tell you whether or not the toys break down quickly, or whether they're really loud, or the charge doesn't last long. Definitely do a bit of research before choosing any brand. But for the most part, like I said, the ones I've recommended are all great brands.
8.

What type of lube should I use?
There are many types of lubricant – silicone-based, oil-based and water-based lubes are the most common. Unfortunately, while silicone and oil-based lubes often feel a bit more slick, and can last a bit longer without reapplication, these lubes are best used WITHOUT sex toys. They can deteriorate the materials very quickly, and your wonderful toys will last only a small fraction of their estimated lifespan. To be on the safe side, always use a water-based lubricant to keep your toys in the best condition possible. And then make sure you use a reasonable amount. Just enough to make it slick without making a huge mess as your thrust in and out.
9.

How much is too much to pay?
This is entirely up to you and your own personal financial situation. I have purchased some dolls that are well over 2 grand. And I don't even want to think about what my entire collection has cost me. But to me it's worth it. Some guys spend a ton of money going to Vegas to gamble. Me? I'd rather buy something with that money that I KNOW I will get good use out of again and again.
10.

How to properly clean and store your  toys?
Cleaning and storing your toys properly is incredibly important if you want them to last. Make sure that you clean your toy soon after use so that 1. It's easier to clean (before it gets all dry and crusty) and 2. Then you know for sure it's ready to use again whenever you want. You can use a very gentle hand soap with water on most toys, or you can purchase a specific toy cleaner from any sex shop if you want to ensure your toy lasts as long as possible. Once clean, let it dry completely before storing to prevent any mildew from forming. You don't want your wonderful pleasure toys to smell, am I right? Once dry, wrap them in an old t-shirt or something and put them in a box. Don't store toys directly side-by-side because the realistic materials and silicone can start to wear down if they rub on each other during storage.
What you should avoid when buying masturbation toys
Shady materials. – As I mentioned above, there are a lot of companies out there making toys out of materials that aren't really good for us. Make sure you check the label carefully so you know what you're buying. We are putting these toys in very sensitive areas of our body, and we don't want to absorb any toxic chemicals from cheap plastic toys. This is especially true for any toys being inserted – whether in the anus or the vagina. Silicone toys are great, as are the realistic skins made the large, reputable companies I've mentioned above.
Shady websites. – If you're a regular shopper on the internet, you've probably already got this step figured out. If you're new to online shopping though, make sure you really pay attention to the website, and whether it seems legitimate or not. A website that looks as though it has been thrown together and doesn't offer the regular verified payment systems… beware. Buy from reputable websites only.
Non-discreet packaging. – Make sure that the place you're buying from offers discreet packaging. That is, of course, if you don't want your mailman handing you a box that says "DICK STROKING TOY" on it in big letters. *embarrassing* right? So be sure that the website that you're purchasing from offers discreet shipping. And also be sure to pay attention to this at the checkout. In some cases you'll have to tick a box during the payment process to request discreet packaging. You won't want to miss this.
Non-existent refund/return policy. – Any reputable company will have some sort of return/refund/exchange policy in place. This signifies that the company believes in their products – but it also signifies that they are selling you the REAL product. They want you to receive exactly what you've asked for, and if that's not the case good companies and websites will have specific details readily available on how they deal with these situations. Make sure you find this where you're purchasing from.
'Too good to be true' offers. – If you find Lana Japanese Doll for example, on a site saying she's 'Just $500!' be smart. Her regular price is over $1500. Just like anything else in life – if this seems to good to be true, then it probably is. There are some companies that make replicas of toys in poor quality materials, or will simply show you a picture of the real doll and then send you something completely different. So you know… just be smart.
Conclusion
So there you have it. If you're not already adding toys to your cart after all of this, what ARE you doing? Okay – did I scare you with the "what not to do"? Don't worry about it. Just choose reputable sites, and keep your head on your shoulders. And then HAVE FUN!!
We are living in a beautiful age where we men have access to hundreds (if not thousands??) or amazing toys designed strictly for our sexual pleasure. So get out there and enjoy it. Experiment with all different types of sex toys, and see just how much pleasure you can get. I'm telling you right now – it's going to be the most exciting adventure you've ever been on!
Enjoy, my friends, enjoy!