If life were perfect, each and every one of us males would be able to have sex with whomever we wanted, whenever we wanted, with only the emotional outcome attached to it that WE wanted. But life isn't like that, is it fellas? While getting sex doesn't necessarily have to be difficult, I know that for me, getting it as often as I want it is, most definitely difficult. In fact, pretty damn near impossible. Which is why sometimes it's imperative that I take matters into my own hands – literally. And of course that's fun, and it feels good. But sometimes I want more than that! Which is why, over the years, I have collected an arsenal of male sex toys that I can use whenever I'm looking for something a little bit more. And let me tell you, I've tried so many different male masturbators that I've completely lost count. The good thing though? Because I've used so many different types, I can now assist you in choosing the best one for your own pleasure-making. And there is one brand that is relatively new to the mainstream market, the Tenga sex toy, that I think is important to draw your attention to.
Why Tenga Toys are Different From the Rest
Unlike a lot of other male sex toys on the market, Tenga toys aren't concerned with looking realistic. You won't find a Tenga masturbator that looks like a woman's pussy or butt, that's for sure. Instead, you'll notice that they're a bit modern or even futuristic looking. You might even say some of them look like little sculptures that you could place on your fireplace or bookshelves. Unless you've seen one of these particular toys before, they're not noticeably sex toys.
I Just Want To See The Top 5 List. Take Me There
Developed in Japan, Tenga toys were first sold in 2005, and have been climbing in popularity ever since. Keeping firm to their own style of modern, hygienic toys, they purposely brand themselves differently from their competition in the following ways:
They focus on 'pleasure gained from stimulation' rather than marketing their toys as an alternative to sex.
They keep their designs non-anatomical, opting instead for very modern, sleek designs.
They do not use erotic or sexual images in their marketing with the intention of lessening the embarrassment that many men feel when purchasing sex toys.
Their goal is to be, or at least appear, to be more hygienic than most other sex toys on the market. Sleek, simple and clean.
I know, I know, you're probably thinking – what does this even matter? It matters because Tenga sex toys don't look anything like most other sex toys, so for me I was a bit put off at first. However, understanding that their goal is just to focus on pleasure – not necessarily to replicate sex – just to make the experience as pleasurable and hygienic as possible, it all makes a little more sense to me.
In fact, Tenga is the first company (that I know of anyway) to sell disposable, one-time use male masturbators. Talk about easy clean up! And of course – we wouldn't be here if they didn't feel good. They feel incredible.
Tenga Sex Toy Review: The Top 5 You've Got to Try
Even though Tenga toys haven't been around as long as say, Fleshlights, they've still got a pretty good selection of toys under their belts… So before you have to go and try them all (sounds terrible, doesn't it?) I'll give you a hint as to which ones are the best.
Tenga Flip Hole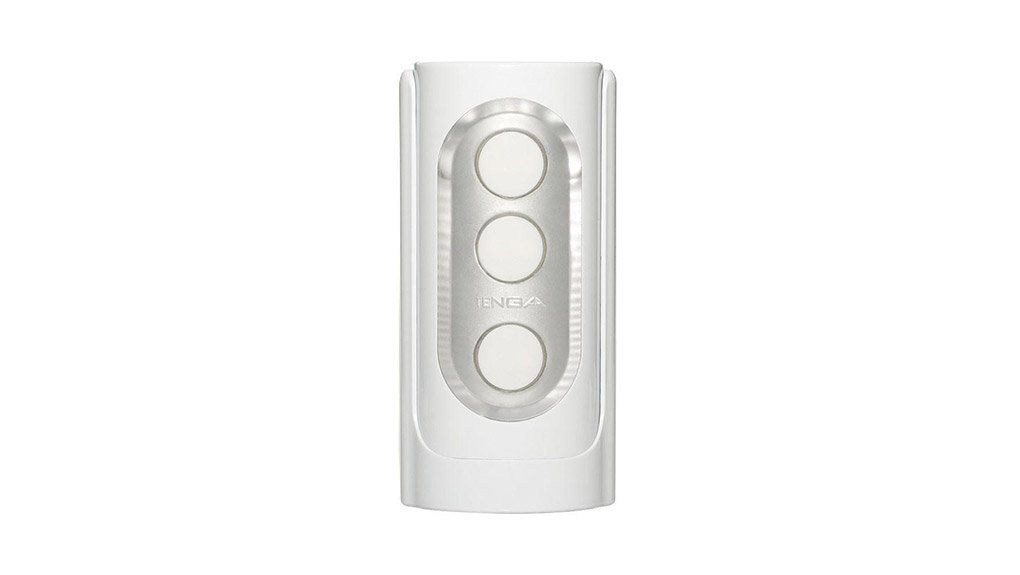 If you're looking for something that you can play with anywhere – including in the shower or bath – then the Tenga Flip Hole could be a good choice for you. Completely waterproof, the Flip Hole allows you to easily customize your experience with just one hand so that you can get it just how you want it every time.
What is the Tenga Flip Hole?
The Tenga Flip Hole utilizes the flip-style that is unique to Tenga toys. The Flip Hole looks like a regular cylindrical tube that you place over your manhood – but it's actually unique in that it flips open (picture one of those old flip phones) so that you can lube it up, and then of course – clean it easily afterwards. The Flip Hole I have is white in color, although it does come in other colors, and it's really quite sleek looking.
Inside is a unique combination of ridges, bumps and waves that are designed to give your Johnson a feeling like it's never known before. And on the outside, there are three buttons or pressure points that allow you to customize your whole experience as you're playing.
Features of the Tenga Flip Hole
FLIP-style design. With this design, you release the "slide-cap holder" which is basically the piece that locks the flip together when you're ready to use it. So you take that off, and then you can flip open the actual main part of the toy. You can see very clearly all the ribs and waves which is actually pretty cool. You lube it up, lock the slide-cap back into place, and away you go!
Unique inner texture. The inside of the toy is full of surprising bumps and ridges and waves as I said, but one of the best feelings is what I call the 'pillow' at the very end that massages the head of your manhood in a very unique and pleasing way.
One hand control pad. There are three 'buttons' on the side of the Flip Hole. They are easy to press when you're actively using the Flip Hole, and they create pressure on different parts of your cock, allowing you to fully customize your session as you go.
Waterproof. It has buttons, but they're not electronic, so you're safe to take this anywhere you like.
Slide-cap can be used as a drying stand. That's right! This thing is super easy to clean (more on that below) and the slide-cap actually doubles as a drying rack. Rad!
Cleaning your Tenga sex toy
The makers of the Tenga toys are very focused on presenting their toys as hygienic sexual stimulators, and so of course clean up is going to be a breeze! You just have to flip open the toy, wash it with hand soap and water, and then you can 'hang it' to dry on its own slide-cap that doubles as a drying rack. Pretty clever if you ask me.
Because the toy fully opens it is much easier to clean than a lot of other masturbators that you have to just try to clean down inside the tube. And it dries quickly and easily being open to the air, so you don't have to worry so much about mildew or bacteria growing inside a damp atmosphere. Basically, the people over at Tenga have made it a priority to make their toys easy to clean.
All of this is great, but how does it feel?
I know, I know, the most important part about a Tenga masturabator, or any male masturbator for that matter is the feel, right? Well I can tell you that it feels fantastic. It's important to use lubrication of course, and the toy even comes with a couple of samples of the "Hole Lotion" lubricant that they developed specifically for use with this toy. It's a pretty good lubricant – I actually bought some after trying it.
They recommend that you flip open the toy and put some lube directly inside, as well as putting some around the opening hole. I've done it that way, and I've also just tried lubing up my member and then sliding him in. That works too, but their way is definitely superior. The extra slippery feel really makes the whole experience that much more magical.
And once you're in, you're going to feel a whole army of different textures and feelings. They've even got crazy names for them that they detail out in the packaging like "Quattro Wave" and "Side Ribs" – but whatever they're called, they feel incredible. Leave it to the Japanese to create a sex toy that feels so high-tech without even having any automated parts. That being said though, the buttons that they've got on the outside to place pressure on different parts of your penis, really make a world of difference! I was quite surprised actually at how great they felt, and placing that pressure on the different areas was really pretty intense and it was so easy to change it up which is important – nothing worse than fiddling around with stubborn buttons and controls when you're just trying to enjoy yourself, right?
Tenga Flip 0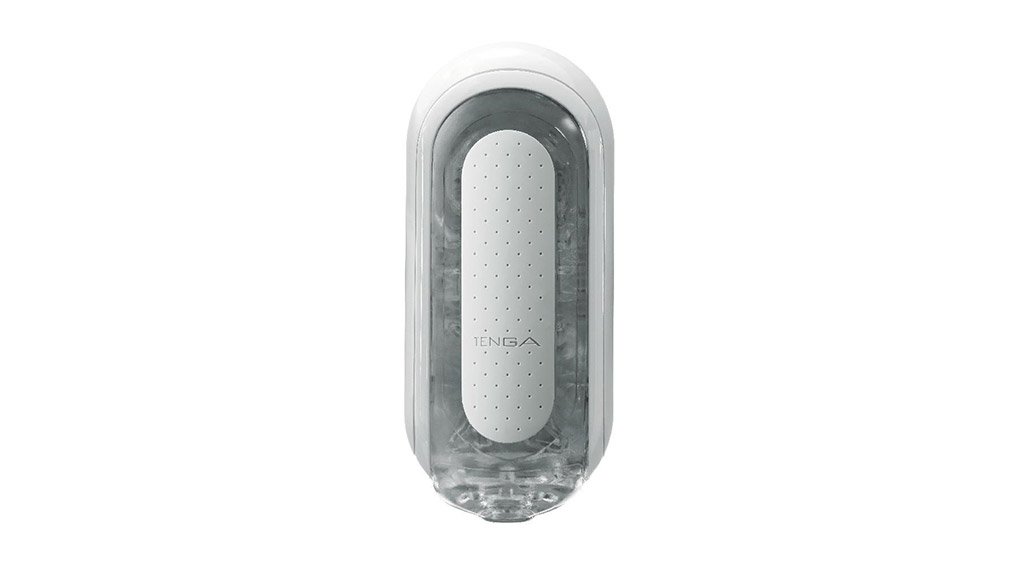 As you may have guessed from the name of this one, it also uses the flip-style design, although a newer version of it where the hinge is actually hidden inside the product. (You'll get it if you see it, it's a bit hard to explain.) I have seen some reviews from others about the Flip Hole leaking a bit of lubricant, and so this new design is supposed to prevent that from happening. However, I've used the Flip Hole AND the Flip 0 many times – and I only noticed lube leakage once or twice with the Flip Hole, but it wasn't anything that really concerned me or ruined my play time.
The Flip 0 comes in just two colors – a translucent and white color and black – pretty basic and still very modern and actually quite sophisticated looking (as far as sex toys go of course). I'm not really concerned with colors, so this one suits me just fine. I mean, if I'm choosing an orifice, like on the Fleshlight or Autoblow devices, then I'd like to have a say. But if it's just the casing, then I'm not really bothered.
Main Features of the Tenga Flip 0
Flip-style design. Again, this allows you to completely open the toy which is great for adding lubricant and of course cleaning it after each use. It's also fun to take a look at all the pleasure ribs and waves to get an idea of just what is happening inside!
Very detailed inner sleeve. Tenga claims that the Flip 0 has the most intricate inner details to date on any of their toys. And I would have to agree. The sensations that I got from this one were pretty intense. A lot of different feelings.
One-way air valve. This has got to be the pièce de résistance. The technology behind this air pump seems so simple, but it feels anything but! There are pressure pads on the side of the toy that squeeze air out the top of the toy, which pushes a one-way air flow that then creates an incredible sucking sensation on your member.
Easy to clean. As with the other Flip model, it's a cinch to clean. Just open it up, wash it with cool water and a mild hand soap and then leave it to dry over the slide-cap.
Getting the Most Out of Your Tenga Flip 0
If you want to make sure that you get the best feelings, the best sensations, and ultimately the best orgasm, then you're going to want to follow their recommendations and lube yourself up well! You can flip the toy open, drop in some lube (with a little extra around the entrance hole) and go to town! The lubrication makes the inside glide smoothly over your member, just like it would if you were inside a woman who was nice and wet. I know that Tenga doesn't necessarily market their toys as "realistic sex toys" or as substitutes for sex but come on – isn't that why we're all here?
Tenga also sells their own line of lubricants called "Hole Lotion" which each have a different level of uh, wetness? They've got mild, real, wild and solid – which offer up lube from sticky to slippery. They're pretty good actually – I prefer the real or the wild – the wetness really increases the sensations that you can feel inside but obviously some guys out there prefer the stickier feeling in which case they'll have to go for the mild. To each their own, I say.
The Most Important Part of a Tenga Sex Toy Review… How Did it Feel?
Right so… let's get down to the most important part, shall we? As I mentioned, the Flip 0 has very detailed inner workings and it's not just a hype that Tenga created around it – it feels really quite amazing.
Again, they take care to label each part of the textured design inside. And I'm not sure which part it is that feels the best – the ripple dome, the ridge wall, the triple chain gate or the layered end orb – or whether it's just a combination of all of them that feels so intense and pleasurable, but they sure did something right! The orb sits right at the end of the inside of the toy – the final resting place for the head of your manhood – and it feels incredible, surrounding and massaging the tip.
But wait. The one-way vacuum valve? You had me at hello. Just a gentle press on the outside pads, and you've got suction that feels almost as good as some of the automatic sex toys out there. Seriously, if just for that alone I would recommend this toy. But then when it's combined with the 'orb', it's incredibly satisfying! It's something that's difficult to explain, and much better to be tried out to really understand the effect!
Overall, I'd have to give this toy a very high score. The simple yet ingenious sucking technology, combined with the easy clean up and sleek design, it's a pretty great toy to add to anyone's collection – whether you're a newbie on the male sex toy scene or a seasoned veteran like me. Everyone's for sure going to get some joy out of this one!
Related
3rd Place
Sensational Sculptures
Tenga 3D

Okay, so if any of the Tenga toys can be considered works of art ready to be displayed on your mantelpiece, then the Tenga 3D series would be the ones! These things are literally pieces of art, or 'sensational sculptures' as is suggested on the Tenga website.
Okay, What Exactly is This Tenga Sex Toy That Looks Like a Sculpture?
When I first saw these toys I had no idea that a) they were actually Tenga masturbators and b) that they would actually feel really good. They literally look like modern, artistic sculptures set up on their little stands and before I realised what they were, I could totally see them being displayed as art.
But then, when I found out that they were actually male sex toys, I was perhaps even more confused. How do they work?
These Tenga sex toys are about 4.5 inches in height, and are white in color. They have these very artistic designs cut into them all around the outside (which I later found out was the inside). From spirals to triangles, they've all got a unique pattern. They are sat on a black stand, and covered with a clear casing – actually making them look more like they're in a display case adding to their unique design. But looking at them I still wasn't sure how they were supposed to be sex toys.
However, they're actually very simple to use, as I will outline below.
Remove the case lid from your Tenga 3D
Take out the Tenga 3D
Turn the toy inside out. This is the ticket right here! The external design or pattern is actually the INSIDE. (more on that below)
Pour some lubricant into the opening.
Slide your member in and have your fun.
Clean up.
Flipping the Tenga Masturbator Inside-out
This is really what makes this particular toy so unique. You can actually see the entire design on the "outside" while it's in storage, but that becomes the ridges and bumps of the sleeve when you actually go to use it. But why? Why don't they just make it like all the other sex toys on the planet, and put those ridges and bumps on the inside?
It's for hygiene purposes. (Okay, and probably a little bit of aesthetics too). But as I mentioned earlier, Tenga is very concerned with making their toys as hygienic and easy to clean as possible. So once you've blown your load all over the inside of the masturbator, you don't have to worry about trying to somehow clean out the inside of the tube. Instead, you can just flip it back the other way (with the pattern now again on the outside) and clean up with cool water and a mild hand soap. Next, place it back on it's stand to let it dry. Once dry, place the case cover back on to keep it from collecting any dust of debris – it's simple!
One thing Tenga has definitely mastered is making cleanup easy by integrating drying stands and easy-cleaning methods right into the toy design. Sometimes I choose to use one of my Tengas instead of certain Fleshlights simply because I don't want to deal with the clean up after. I mean, the Fleshlights aren't HARD to wash – but nothing can really beat these products designed specifically for easy cleaning.
Types of Tenga 3D
There are currently 5 different models to choose from:
Spiral
Module
Zen
Polygon
Pile
Each one features very unique patterns on the outside (inside?) that will give you a different sensation when used. With this simple (yet totally effective) Tenga masturbator, the hardest part of the entire operation is deciding which model to use. They each have their own wonderful qualities.
But can This Simple, Artistic Design Deliver on Pleasure?
I really enjoyed this toy! Of course, it's not your high-end, hands-free robotic blowjob machine – but it's a great toy to have access to! These are very lightweight, and they're not too large – about 4.5 inches in length, so they're great to travel with – whether that means long holidays or work trips – or just simply taking it to the office or throwing it in your gym back for whenever you might need a quick release.
At first I also wondered how I would fair in a toy that was just 4.5 inches in total length, but the material is very stretchy and can easily accommodate myself – and so it appears it should be able to accommodate much larger men as well with the amount of give the material has.
But once again – and this is a must always for me – you're going to want to use a good lubrication! All of the Tenga toys come with a sample of lubricant, but it's a good idea to have more on hand – because once you test these guys out, you're going to want to go at it again for sure.
I was honestly pretty surprised at how good thing felt, considered at first I thought it was just a decorative sculpture or knick-knack for the house! But that's the whole idea behind Tenga's product line I guess – making high-tech, modern toys that focus on achieving optimal pleasure through stimulation – and it sure looks like they know what they're doing!
4th Place
Strong Sensation
Tenga Eggs

The Tenga Egg series… who ever would have thought I'd be on here writing about sticking my manhood inside an 'egg', right? I mean, I know it's not a real egg – but still. The idea just seems weird. And especially coming from a guy who has known most of my sex toys to resemble pussy lips or an asshole – now I'm stickin' it in an egg? I think we're taking American Pie one step further with this one!
What are the Tenga Eggs?
Put simply, the Tenga Eggs are a line of Tenga sex toys that are, well… shaped liked eggs! They even have a line of strong sensation eggs that they've named 'hard boiled'. And you've got to unwrap them – almost like peeling an egg – before you can use them!
Okay, so still confused? Wondering why I'm suggesting your put your manhood inside an egg, soft, hard boiled or otherwise? I'm suggesting it because although they didn't necessarily jump out at me screamin 'I'm going to be an amazing sex toy!' they actually are pretty sweet.
Choosing your Tenga Egg
There are, I believe, 20 different models that belong to the Tenga Egg line of Tenga masturbators in a few different categories – Standard or Regular, Hard Boiled, Lovers or Cool.
When you peel away the plastic wrapping on the standard, regular or hard boiled eggs, you're going to find something that resembles, well, an egg. Even when you place it down on the table, the buoyancy of the toy literally reminds me of the way a real hard boiled egg kind of jiggles around. If anything, they did a great job replicating the look of a hard-boiled egg! And of course, the egg is white. Each of these three categories have 8 different eggs to choose from. From Wave or Tornado to Surfer or Spider, each egg has a different internal pattern to create different sensations.
The Lover and the Cool are just single Eggs, both made of a see-through material. The Lover Egg actually has a hard-shaped internal design, with more hearts on the outside. Not really my cup of tea, but I assume it's designed to make it seem more couple-friendly? (just guessing here)
And of course the cool is just a see-through egg, no fancy hearts or other decals on the outside. I for one, really like toys that allow me to watch the action, so that was one of the first I bought to try. Of course, I also had to try a normal white egg too, and I chose one of the regular strength eggs – the Clicker. It had triangle pattern that I thought might be interesting.
Using your Tenga Egg
So I've made it pretty clear by now that this toy very much resembles an egg. And I mean that in size too. It's only about 2.5 inches tall. Seriously. At first I figured I should just toss it – 2.5 inches isn't going to do much. However, whatever the material is that they use for these things, it sure does have a stretch to it! I followed the instructions and poured some lube into the opening and then stuck it inside. And much to my surprise, it stretched way down and covered pretty much my entire Johnson. And it felt really good too.
As it stretched out, I could easily control the pressure with my hand, and could really customize the job just how I wanted it. I could feel the grooves inside, and overall it was a great sensation.
When I used the Cool version, I had the added stimulation of being able to see my member in action which is always a turn on for me. It looked pretty cool seeing how I stretched out the egg, and would highly recommend giving this one a try. The texture is different between the clear and the white materials, but both were equally as satisfying. I can't really say which one was better feeling-wise, but again – I like to see the action!
This Tenga Sex Toy Review Wouldn't be Complete Without me Letting You Know that THESE ARE DISPOSABLE
Yeah, you heard me. Have you ever heard of that before? Because I sure hadn't. These Tenga sex toys are actually designed to be used just one time, and then thrown in the trash! I mean that's taking simple clean up to a whole new level, don't you think? And now you're probably thinking "I'm going to waste money on a sex toy that I don't even get to keep?" and I will respond with some good news. These things are less than $10 each, so all is not lost.
So. that being said, I guess these would be pretty good toys to purchase if you're really not sure whether or not using a male sex toy is something that you could get into – it's a cheap and safe way to find out! However, I always say that it's important to keep in mind that all sex toys are so incredibly different. So if you use this one and don't like it – that just means you haven't found the 'right one' yet. Because trust me – there's one out there that you'll like!
Related
Tenga Cup

Also known as the Original Vacuum Cup, or the 'Deep Throat Cup' the Tenga Cup is pretty impressive. You get to control the vacuum such with just one finger on the top of the toy – and you're going to want to take it easy on this one because it's not difficult to blow your load a bit too early.
What is the Tenga Cup?
The Tenga Cup looks kind of like a stand-up cylinder that's been pinched in at the waist. It's red with silver stripes – probably one of the least-sleek looking products that Tenga has, but it makes up in feeling for what it lacks in elegant design. That's for sure!
The Tenga Cup is a disposable – yes, one-use, disposable – sex toy that has been designed to mimic the feeling of being deep-throated. As soon as I hear that, I of course had to give it a try. What man out there doesn't like to get deep-throated?!
So, the idea is pretty simple. You just have to throw some lube around the entrance hole, and a little bit inside if you can, and then insert! The entrance is smooth but tight, and then then it loosens up for a bit – until you hit the 'squeeze zone' located exactly where I said the toy appeared to be cinched at the waist. Here you'll experience very tight stimulation with many firm bumps. Once you pass through the extremely tight zone, it loosens up again. However, this one is equipped with a one-way air valve which helps create that suction feeling.
At the end of the toy there is a small hole that you can place your finger over – this controls the suction. So just a quick tap down or release, and you'll get to control exactly how hard this thing sucks you off.
Features of the Tenga Cup
Smooth Pad insertion method. This is basically a smooth covering or pad where you are to insert your Johnson into the cup. It creates a nice airtight entrance, and helps not only to keep the lube inside from spilling out, but it automatically applies lube to your cock as you slip it in! How cool is that right?!
It's disposable. Another disposable Tenga sex toy. It makes cleaning up a breeze for sure – you just stick the cap back on and toss it in the bin. But it almost seems like such a shame to throw something so pleasurable out in the trash!
Very cheap. I don't mean cheap quality, I mean that this i another Tenga masturbator that is under $10. Again though, that's because you're going to throw it out!
Intense 'deep throat' sensation. The way that the toy squeezes in the middle is not like any other toy on the market – especially at this price!
The Whole Line of Tenga Cups
There are actually 5 Tenga toys in the Cups series, but this is by far the most unique and the one that I found gave me the greatest pleasure. Of course, feel free to try them all out, but if you're going to just try one – I'd go with this one for sure.
Okay, so it Claims to Deep-Throat, But Does it Deliver?
Quite surprisingly for a toy at this price, it really does deliver! The way that it cinches in the middle is definitely the key. It's so tight, and the texture at that point is quite firm so you're really getting the feeling like you're hitting the back of the throat. If I hadn't have known how much this toy cost before trying it, I wouldn't have believed afterwards.
Even when you get to the end of the toy there are great textures and sensations waiting to massage the head of your manhood. Now, it's not quite as good as say the Flip 0 or the Flip Hole – but you gotta remember that we're talking about a disposable male masturbator here that doesn't even cost $10. So while this one definitely feels good, and I would say it's worth more than what you pay for it, it's not going to hold up to one of the others that is built for longevity.
That being said, I encourage you to try this one. Once you're all lubed up, you're not going to believe how realistic the deep-throat action is.
Make Sure You Get the Right Size!
The Tenga Cup comes in two sizes now – regular sized Tenga, and the "ultrasized" U.S. Tenga which is significantly bigger. It's actually a good job they did that though, because the original is fairly small, and of course all of these toys are far more enjoyable when you can get your whole member covered – right?
I'm not sure exactly what the measurements are for the different sizes, but they've got them on their website. I used the U.S. Tenga even though I'm a pretty average size. But I just wanted to ensure that I would be covered as much as possible. And the tightness was still incredibly intense, so I was very pleased overall.
This is another great toy for those who are just trying to figure out if male sex toys are something that they'd like to use more of. At this price you don't mind buying it just to see what it's like, and tossing it if you're not into it.
🏷️ Products Reviewed: 13
🥇 Best Product: Tenga Flip Hole
📅 Last updated: June 1, 2023
Tenga Sex Toy FAQ's
How do I clean my Tenga toy?
Each stimulator is a little bit different, so you need to pay attention to the manufacturer's labeling and manuals that should be included with the sex toy. However, even though all toys are different, there are some basics that are universal. First of all, you need to use a gentle cleanser.
Any of the realistic skin-like materials that are used to make these toys are not exactly delicate, but they DO need gentle care. They are so soft and smooth, so harsh cleansers can cause damage to that surface. A gentle antibacterial hand soap with warm water would do just fine. Alternatively, you can purchase specific sex toy cleaner that is designed to lengthen the life of your toys by cleaning in a gentle yet thorough way.
Once you've cleaned the inside of the toy as thoroughly as you can, you must let it dry before storing it. Otherwise, you run the chance of mildew and bacteria growing inside and making a mess of things. It can also cause a pretty nasty smell if you don't let it dry before putting it away.
Can I use a male sex toy in couples play?
Absolutely! That is, of course, if your partner is up for it, so be sure to check that first. If all lights are green, then there are plenty of ways that you can incorporate male sex toys into your play sessions. You may even wish to bring some female sex toys in too for your partner and try masturbating at the same time. Or you can allow your partner to use the sex toy on you.
In couple's play it's usually more fun to use a non-automated blowjob toy thought otherwise there's not much for the two of you to do if the machine is doing all the work.
Some of the Tenga toys are made out of clear material which are great toys to use together because your partner gets to see all the action inside the sleeve – as opposed to many others that would look like nothing more than a piece of plastic moving up and down where your cock is supposed to be. Just talk to your partner and see what they're interested in and go from there.
Can a Tenga sex toy hurt me?
No. As long as you're using it correctly, there should be no circumstances where one of these toys will hurt you. Many people will say that it was painful or uncomfortable only to find out later that they weren't using lubricant. Lubricant is definitely necessary if you'd like to have a pleasant time – otherwise the skin of the penis can get stick a bit to the sleeve. But like I said, they're meant to be used with lube, so as long as you follow the manufacturer's instructions then you'll be fine.
Another thing to watch for, especially on the automatic machines, is you'll want to make sure there aren't any tears in the skins, or any damage to the machine in any way. Tears and damages are the perfect place for wires to stick out or get crossed, and that could potentially hurt you. But all you have to do to ensure that doesn't happen is just do a quick once-over glance at the machine before each use, and if you see anything that doesn't look stop using it. If it's still under warranty, call the company and have it replaced.
Can a sex toy improve our sex life?
Yes it can. Not only do sex toys simply feel good, they are a great way to help build your stamina so that you can last longer in bed – and who doesn't want that?! There are some models that are built specifically for this purpose, but really all masturbators are going to help you out in this area. The intense sensations given by these toys in general are going to make you last longer in the first place – and if you practice edging with them (bringing yourself to JUST ABOUT having an orgasm and then stopping before it happens) then you're going to speed up this process by light years.
But sex toys can also be used together in the bedroom. It's sexy to watch your partner use a sex toy, and also sexy to be watched. So they can be a great way to spice things up in the bedroom, learn some new ways of pleasing each other, and overall just adding an element of fun.
Can I have my Tenga masturbator shipped to my dorm?
Can you have normal parcels delivered to your dorm? If that's a big yes, and you're over 18 years of age or older, then absolutely you can! It's no different than getting a care package from you mom, or ordering something off of Amazon. If those places can reach you, so can your Tenga product.
Most reputable online stores take great pride in making sure that their packaging is very discreet so that on the outside nobody can tell what is inside. This is most likely very important to you if you're shipping it to your dorm. Go with a company that you know has a good reputation such as roboticblowjobs.com who have been around a long time and have great reviews online. You don't want to order from a shady company that sends you something with a million labels on it telling all your schoolmates what's inside the box…
Should I use lube on my Tenga toys?
Yes, yes, yes, yes, yes. 100%, absolutely use lube with your masturbator! Imagine sticking your manhood in there completely dry – I mean I know that most of the materials are nice and soft – but you wouldn't have sex with a woman without some form of lube either, right? If things are going well, she'll produce the lube herself 😉 but since your tenga can't do that, yes – 100% use lube. Your dick will thank you.
Plus, if you don't use lube, and your skin is sticking to the material and pulling – it's not only bound to create some chafing on YOU, but it will begin to wear down the material much faster too. Using a good water-based lube is going to be good for both of you. Just keep in mind that silicone or oil-based lubes should NOT be used with these toys. The ingredients in those can actually encourage the breakdown of these soft skin-like materials, decreasing the lifespan of your toy.
What's the best Tenga sex toy for a newbie?
If you're looking to just get your toes wet, so to speak and you're not sure whether you're going to like the idea of a male sex toy in general, then it would be best to purchase a manual toy first, since they're a lot cheaper than their automated counterparts. Try something from Tenga, or even Fleshlight – they're well priced and you'll be able to get a feel for what these toys are all about. From there you can figure out what you liked (and didn't like) about the toy you picked and start making more educated purchasing decisions.
That being said, if you're willing to invest a little bit more money into your own pleasure and happiness the Autoblow 2 is a great machine that's honestly perfect for anyone – from newbie to seasoned veteran. It's got different speeds so you can adjust it how you like, and it's not over complicated like some of the other models on the market. Plus, you can feel pretty secure that you're going to enjoy yourself since it didn't become the male sex toy on the internet because people don't enjoy it.. You know what I mean?