I am about to share with you the absolute best sex toys for couples that I have had the pleasure (pun intended) of trying out. "But if you have a partner, why do you need sex toys?" I've heard so often… to which I reply "Because sex toys are fun! And they add some spice and variety to your sex life!" And of course, they're amazing for those couples who are giving it a go long-distance, or simply lead such busy lives that you can't connect in person as frequently as you'd like. Plus, I know some people who get weirded out when they know their partner is using a toy on there own – and so this a great way to spice things up while feeling comfortable because you're actually interacting (with our own toys). #technologyisamazing
Some of My Favorite Sex Toys for Couples
Now don't get your panties in a twist; I'm not saying that your spunk torpedo isn't enough to satisfy your partner. Quite the contrary, I'm sure it's a lovely specimen that does its job with diligence and success.
However, all of you who shy away from sex toys thinking that they can somehow threaten your masculinity and sexual prowess need an urgent wake-up call. Sex toys are excellent, and they will definitely transform your sexy times. It's not about your purple helmeted warrior of love needing a break every now and then. It's about trying out something new that both you and your partner will enjoy.
So, now that we squared that away, let's see which sex toys for couples are the best, shall we?
🏷️ Products Reviewed: 9
🥇 Best Product: Kiiroo Onyx+ & Cliona
📅 Last updated: July 28, 2022
The World (of Sex Toys for Couples) Is Your Oyster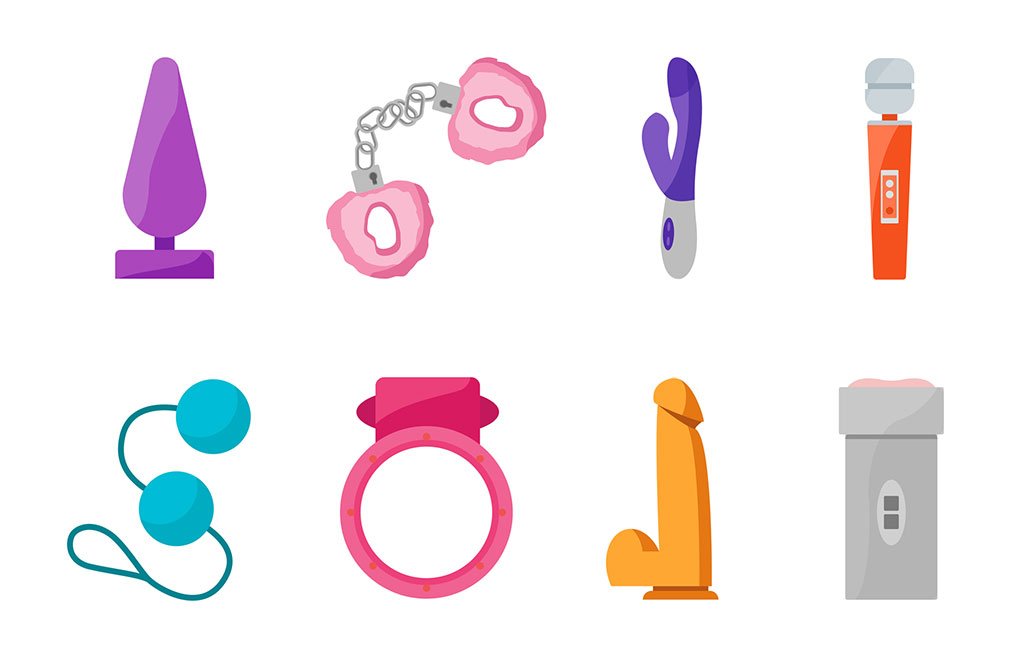 Now that you've seen my favorites, I'm sure you're itching to go place some orders. But I'm not done sharing my wisdom yet, so sit down and listen.
There's more to sex toys for couples than these ten I presented. Sure, these are the best (in my opinion), but if you're going to invest in a toy, it's good to know what your options are.
Thankfully, the options are plentiful. No matter what you and your partner want, you'll surely find a toy that fits your needs. In fact, there are so many options that you'll probably be stumped and won't know which ones to pick (hence my top ten list). Don't worry; you can always buy more than one (wink-wink).
But which ones are the perfect choice for you?
Teamwork Never Ends – How to Use, Clean, and Store Sex Toys for Couples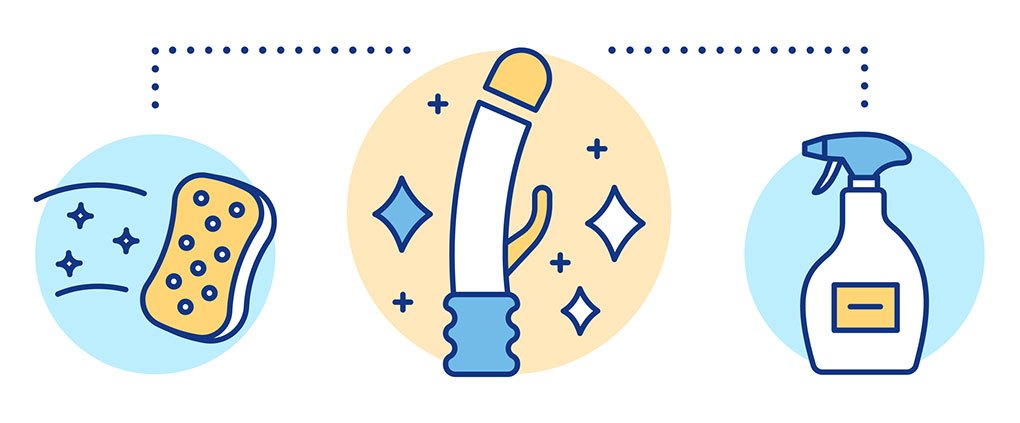 Why Materials Matter
When you're choosing the perfect sex toys for him and her or a couples sex kit, you have to think about both form and function. Sure, you know what you want and what would work the best function-wise, but what about the form?
I'm not talking about the design here (although it is important). Before you go gushing about how pretty a toy is, check the materials it's made out of. Body-safe, clinically tested materials are your ONLY option if you want to stay healthy and unharmed.
Silicone toys are your best bet. TPE is also great, especially because it's softer and more pliable than silicone, but it's also more difficult to clean. If you don't have a steady partner, sharing toys made out of TPE can become a health and safety hazard.
It's also important to check whether you have any allergies that could turn your Funtime into a call-the-doctor time. Allergies to silicone and TPE aren't common, but some toys made out of porous materials (like jelly) can cause an allergic reaction after prolonged use.
Getting Down and Dirty
When it comes to using sex toys for couples, there is no trick. All toys come with instructions. Some are more detailed than others. But, then again, some toys are simple to use while others look convoluted and alien.
Either way, you and your partner will have to find the perfect way to use the toy – one that works for both of you. If you're a novice, I suggest trying out everything the toy has to offer. If it has multiple features and settings, it will be a while before you and your partner settle on one. But, hey – it's not like trying them out will be a hardship, right?
Don't Forget About Safety
It's essential that you use toys as they were intended. Yes, I know that you get off on experimentation, but safety has to come first. You don't want to end up in an ER with a vibrating egg shoved up your butt, do you? No? Then don't use all toys for anal play.
The same goes for all toys – follow the instructions. If the toy isn't waterproof, don't take it into the shower with you. I don't care that it looks waterproof; you will end up with a broken toy.
Experiment Together
When you opt for a couples sex toy, you need to make sure everyone is on board. It isn't something you can just spring on your partner. So, don't be a douche who whips out a vibrator from under the bed and suggestively wiggles his eyebrows at his partner. Talk to them instead. Using sex toys is supposed to be a journey you go on together.
Also, don't keep your sex toys under your bed. It's unhygienic and gross. Instead, keep them in a plastic box or a cloth pouch somewhere where dust and dirt can't get to them.
Before Your Put It Away
Most of you already know the drill. This is the time Mark rages on and on about how important cleaning actually is. Clean your toys before and after each use with warm water and soap. You can also use a cleaning agent for sex toys if you have it. Either way, make sure to dry your toys well before you put them back in their place.
Listen, you're one dirty toy away from a yeast or bacterial infection. So instead of laughing about my obsession, consider saying thank you. I'm saving you from a round or two of antibiotics.
5 things you should know before buying a couple sex toy
1.

You won't always use it together.
Even if you both make a deal that you'll only use this toy together, I bet that you'll cave at some point, and end up using it on your own. And so will she. So make sure you both are satisfied with the toy that you're buying. There are lots of options on the market, so you don't have to settle. This experience can be (and SHOULD be) awesome for both of you.
2.

They aren't all made equally.
If you're looking at $60 for a set of couple sex toy, then I can bet you're basically getting garbage. I've tried a couple that I found out there – and let me tell you. Save your money. When you're getting into toys that are this high-tech, and that are meant to sync with one another, you're only going to run into frustrations if you don't buy from a reputable and high-end company.
3.

More expensive doesn't always mean better.
This kind of piggy-backs off the last one, but it's important to note that unfortunately there ARE companies out there looking to completely gouge people of their hard-earned money for inferior products. Do your research and only buy from brands and websites that have a good reputation, and that can offer your a guarantee of an authentic product, and great customer satisfaction.
4.

Choose the toys based on her pleasure.
I know, you're using it too… but you want to make sure that she's happy. All of the fun sex toys for couples that I mentioned above are your typical male strokers with a female counterpart. You're going to like all of the male versions I listed – trust me on that. But when it comes to HER pleasure, make sure she gets what she wants… not all women want internal stimulation, but some women need it. You want to make sure she loves playing with these toys as much as you do so that you get some real use out of them!
5.

You're going to be so happy you did this.
Seriously – these toys are so much fun to play with! Whether you're looking for sex toys for married couples, long-distance couples, or simply couples who like to add a bit of extra excitement into the bedroom in different ways, you're BOTH going to enjoy this. Being able to control each other's pleasure and connect in this new way is really exciting, and you won't be disappointed.
Important Tips for First-Time Buyers
Shop Together
Ideally, before you actually buy a sex toy for you and your partner, you'll discuss your wants and needs in-depth. Then, you'll both do research to see which type of toy fits both of you.
After that, you should pick a specific toy and order it. I suggest you do this together. First of all, it will make sure you're both satisfied with the choice (or you'll both share the blame if it doesn't work). Second of all, shopping for a sex toy is hot. It builds anticipation and is a sexy experiment all on its own. While you're waiting for the toy to arrive, the thought of sexy times to come will instigate even hotter sexy times even if you don't do anything new or different (trust me on this).
Remote Offers More Options
I always recommend remote-controlled toys to couples because they offer more options. You can play when you're together or when you're apart. Also, if you paid attention to my story about the Lilo bullet vibrator, you'll see that remote-controlled toys offer another layer of fun.
Switching Roles
Not all men are into ass play. That's perfectly fine. However, since I'm an open-minded guy who preaches about prostate orgasms any chance I get, I'll do it here too. Try out all the features a couple's toy offers. If it's a toy that can penetrate, try it out on yourself (only if it's safe, of course).
Switching roles and power positions can be beneficial for a couple. It's a way to break up a routine and experience something new, which is what sex toys are all about.
Rate Your Favorite Sex Toys for Couples
You Ask – I Answer
How do I approach the topic of sex toys?
This is the question I get most often. I'll be honest with you – if you and your partner never mentioned sex toys, it's going to be awkward. However, the best approach is the direct one.
Sit your partner down and tell them there's something you'd like to discuss with them. Then, simply ask them if toys are something they are interested in. Make sure to say that you aren't dissatisfied by their sexual prowess (some people are sensitive about that) or bored with your sex life. Emphasize that you think some experimentation might be fun and that toys are something you'd like to try WITH them.
Will my partner get addicted to the toy if it's better than me?
First of all, the toy won't be "better than you." Sex toys can't substitute human contact or the intimacy between the two of you. Furthermore, you aren't supposed to compete with the toy. It's a tool that will bring both you and your partner more pleasure. It's not direct competition.
Can vibrators make my partner and me desensitized?
Sometimes the overuse of vibrators can make the clitoris or prostate desensitized. However, that's not such a huge issue. Just don't use your toy for a few days, and don't play with yourself – it works like a charm!
Conclusion
Whether you're looking for a long-term relationship, a long-distance relationship, or even just a fling, I must say that I'm completely floored with how far technology has come in the way of sex toys. The fact that you can actually sync up with one another and feel the same vibrations as she does, at the same time – and control each other's sensations – I mean, this is something out of Back to the Future, don't you think?? And one of the coolest parts about these toys, is that most of them have a ton of capabilities that can be used on their own too. Things like virtual porn adaptability and so much more. And please trust me.. . the ones I mentioned above are top of the line! You will not be disappointed.