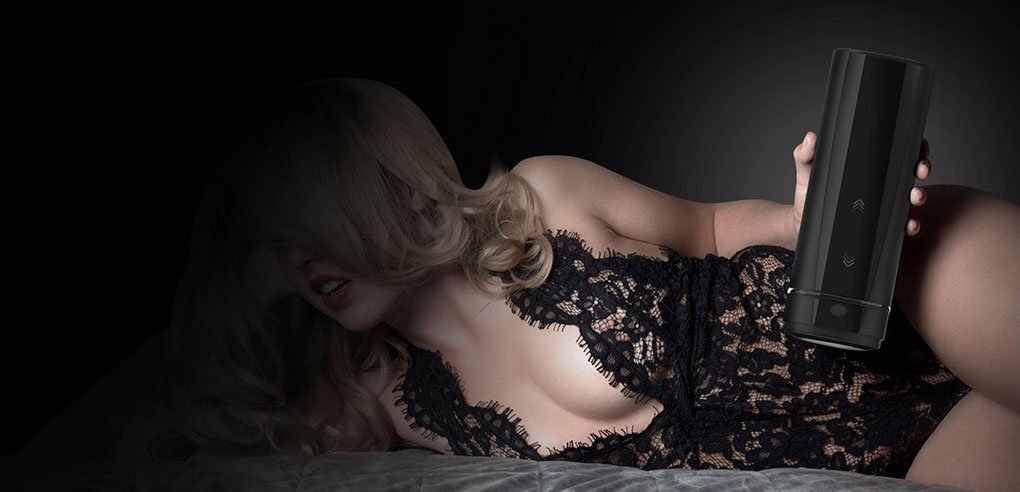 It still amazes me when I think about how far we've come in the world of male sex toys. I mean, with the Kiiroo Onyx Plus, you can literally sync up your toy with another person real OR virtual, so you can experience a super realistic and satisfying play session. Of course, you can also play manually on your own if that's more your speed. The great thing is, you've got a choice!
💡 Attention, everyone! Get ready for exciting news! Kiiroo Onyx+ just leveled up with a mind-blowing upgrade! It's now compatible with FeelMe AI, the revolutionary app that turns adult content into interactive experiences. Don't miss out! Click here for pleasure-filled possibilities and let the adventure begin!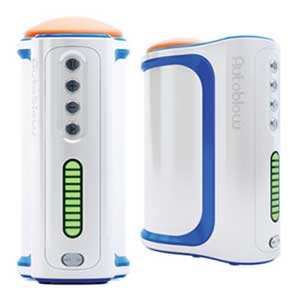 Autoblow A.I.+

Hands free blowjob toy

Heavy duty motor

Powered by artificial intelligence

Interchangeable sleeves

Body-safe materials

Plug it into any electrical outlet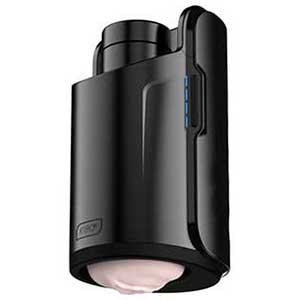 Kiiroo Keon

Automatic stroker

Sliding scale of speed

Elegant and discreet

Real-feel masturbation sleeve

Connects to video chat platform and VR porn

Easy to store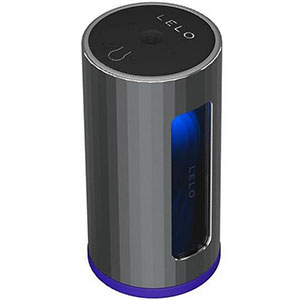 Lelo F1S V2

Hands free blowjob machine

Long-lasting charge

Fully waterproof

Powerful sensations

Realistic artificial skin material

Easy to clean

Promo Code: "HAPPYBF" - 15% Off
Hold up… what is this magical toy you call the Kiiroo Onyx +?
I caught your attention, didn't I?! Good. Because you're NOT going to want to miss out on experiencing the pleasure that this thing can provide. There are lots of automatic blowjob machines on the market, but this one allows you to be fully interactive with another human. (Even if that human is a porn star in a film).
Wait… what? Have sex with a porn star?
Yep, if you want to! This toy not only has a super discreet and modern design (think… bluetooth speaker), but it's got a wide variety of pleasure settings, AND it can be controlled through the app – whether it's sinking up with another toy, sinking up with a woman on the screen, or being controlled manually – the tech is pretty rad!
Visit the official website and get 15% Off - Use 'BESTBLOWJOB' Promo Code
Kiiroo Onyx Plus Technology
If you're not familiar with these high-tech male masturbation toys, then you might be a little confused right now. So let me break it down for you. Stay with me, because this is NOT something you're going to want to miss out on!
How you can connect the Kiiroo Onyx +:
Connect with another toy. This is pretty freaking' cool. Let's say you've got a chick who's at home, or long distance, or even in the same room – doesn't matter. She gets one of the matching female vibrators, and when you sync up your devices, what ONE toy does, the other matches. So you both get to experience what the other is feeling. GREAT for long distance relationships! There are also some webcam girls that offer this as a service.
Connect with porn. Not keen to sync up with another human? Choose a porn video, and the Kiiroo Onyx + will mimic what you're watching in the video – so you basically get the opportunity to play out your porn fantasies right there in your own living room!
Connect with yourself. If you know that YOU know what you like best, just flip the Onyx to manual mode, and you can use the super easy-to-use controls on the side of the toy to get yourself whichever way you like.
Related
Using the Onyx +
It might sound complicated to use – but trust me. It's anything but. Make sure you get the most out of your pleasure friend by using it the following way:
Choose your connection type. Choose whether you'd like to sink up with another human/toy, a virtual fantasy, or use the manual mode.
Lube it up. Pour some water-based lube on the opening AND on your cock to make sure you've got the smoothest, wettest entry you can have. Trust me. It makes a difference.
Stick it in & Enjoy! If you're synced up to another person, real or virtual, enjoy the experience of not know exactly what you're going to get – just like real sex! If you've chosen the manual experience, play around with the controls and find what works best for you!
Remove the sleeve & clean it. Remove the plastic ring on the bottom and pull out the silky-smooth sleeve to clean it with a mild soap and warm water. Let the sleeve dry fully before storing.
Click Here For More Information About The Kiiroo Onyx 2
What I liked Best
With all the technology in this machine, and it's not-exactly-cheap price, I was really hoping I wouldn't be disappointed. And guess what… I wasn't! Here's what I liked best…
Virtual connection. I've used this toy with a webcam girl – and let me tell you, it sure took the experience to a whole new level! It was like we were actually having sex. And knowing what she was feeling while I was watching her moan made it hard for me to last long at all. Such a great experience. I've also used the virtual porn which is awesome.
Powerful motor. I'm always afraid that toys with too much tech will forget about what's really important – the pleasure! But that's not the case here. It's got a powerful and quiet motor.
Stroking AND vibrations. It's got a nice stroking ability on the inside of the casing as well as the vibrations. Mixed with the virtual connections, let me tell you – it's going to rock your world! Especially with a good lube inside, you're simply going to love it.
Rechargeable. It's a long-lasting charge, and has good standby time so you can keep it charged and ready to use whenever you feel like it.
What could be improved
Nothing is perfect, and while I absolutely love what they've done with the Kiiroo Onyx Plus, there are a few areas that they could improve on:
Ring can be difficult to get on and off. There's a ring that allows you to take the inner sleeve on and off for cleaning purposes. This is a great function, and makes cleaning super easy! However, I've had some trouble sometimes getting the ring on and off. It's a tight fit (great so it doesn't come off mid play) but I think they could design something a little smoother here.
It's large in size. The case is almost 30 cm long… so it's not exactly something you could walk around the house using, or be too discreet about it. The flip side of that though, is that I would guess any size of man would feel the benefits of this thing!
I cum too quickly. Okay, so it only happened the first couple of times. But the interaction combined with the tightness of the inner rings squeezing on my member, and smooth and lubed up material inside… it was all just too much for me. Haha! Good thing is… it has increased my stamina. Just make sure you give it a couple tries before connecting it with another human so you don't blow way too early!
My Final Thoughts for the Kiiroo Onyx Plus Review
If you're in a long-distance relationship… get it. That's all I have to say about that. You and your partner will be able to take your sex life to a whole new level!
And if you're not in a long-distance situation, you're still going to love it! ESPECIALLY if you're into cam girls. It's an incredible way to make the experience even more realistic, and to feel connected to her in a whole new way. Plus, the virtual erotic content (aka porn) is taking porn to a whole new level. Legit it feels like you're having sex with a porn star!
So, if you're looking for some serious fun with a sex toy… look no further. You can thank me later.
Use Promo Code 'BESTBLOWJOB' To Get 15% Off Your Order - Click Here
Product Specs:
| | |
| --- | --- |
| 🏷️ Name: | ⭕ Kiiroo Onyx + |
| 📁 Type: | ⭕ Blowjob Machine |
| ⚙️ Features: | ⭕ 140 Strokes Per Minute |
| 🛠️ Materials: | ⭕ TPE |
| 📅 Last updated: | ⭕ September 16, 2023 |
Disclaimer
Our articles feature affiliate links. If you appreciate our content and would like to show your support, you can consider buying your new sex toys using the links we provide. Every purchase made through our links helps us earn a small commission, without any additional cost to you.