My Vibrating C-ring review has been in the works for a while, but I've always put it on the backburner. There's always some new toy coming out that grabs my attention, even though I've had this C-ring for years. Recently, I stumbled upon it while rummaging through some drawers, and thought that now was the best time for my review. So here it goes.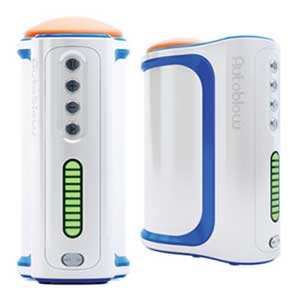 Autoblow A.I.+

Hands free blowjob toy

Heavy duty motor

Powered by artificial intelligence

Interchangeable sleeves

Body-safe materials

Plug it into any electrical outlet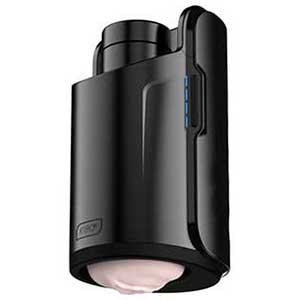 Kiiroo Keon

Automatic stroker

Sliding scale of speed

Elegant and discreet

Real-feel masturbation sleeve

Connects to video chat platform and VR porn

Easy to store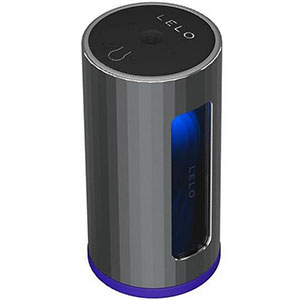 Lelo F1S V2

Hands free blowjob machine

Long-lasting charge

Fully waterproof

Powerful sensations

Realistic artificial skin material

Easy to clean

Promo Code: "HAPPYBF" - 15% Off
What Is the Tantus Vibrating C-Ring?
The Vibrating C-ring from Tantus truly is a staple in a lot of guys' bedrooms, and for good reason. It came a decade ago, and it's managed to keep its appeal during that time.
The cock ring from Tantus, unlike their soft version, features an itty bitty bullet vibrator. That tiny vibrator improves your masturbating/sexing experience by a factor of a thousand, I'd say.
Not only will it give you immense pleasure, but whoever you're doing the nasty with will also get a kick out of it. That's one of the reasons Tantus' C-ring is so versatile and beyond popular.
What Is a C-Ring Good For?
Before I go down further into my Vibrating C-ring review, I thought that I should give a bit more insight into why I use them, and why you should, too.
As a man, I've always been jealous of women for having two things.
The first is high-tech sex toys that come in all different shapes and sizes, while men were always advised to use their hands. Luckily, we've seen a drastic improvement over the years, and I'm a little less salty about it now.
The second thing that grinds my gear is that men could only have these little, short orgasms that lasted a few seconds. On the other hand, women could (with the proper training) go on cumming for hours on end.
But that's just the way things are, and there's nothing I could do about it. Or so I thought.
By strapping on a cock ring on my baby maker, I extended my O to last even a minute or so. Again, with some training, meditation, and stuff like that, I'm sure that I could go on for longer. However, I like being able to pop on a C-ring and let it do all the work for me.
Choosing the Right Size
I'm sure that most of you are on the same page as me, and think that a simple toy that can extend your orgasm is the best thing ever. With that said, I do want to put out a disclaimer in my Vibrating C-ring review, and a pretty big one at that. For it to work and be a safe experience, you need to buy a C-ring that's the right size.
If you've never played with a cock ring before, you need to get something that has a large diameter, like the one from Tantus. If you get a ring that's too small or don't put it on properly, or leave it on for a long time, it might result in permanent damage.
As I said, if you're unsure, get one that has a diameter of at least two inches. You should also try and measure the diameter of your ding dong + balls. You can do that by getting some measuring tape (preferably the soft kind) and wrapping it around you. Then, divide that number by Pi, which is 3.1415, and you'll get the diameter.
If at any point of you putting the C-ring on, you start to feel discomfort or pain, take it off. If adding more lube doesn't help, that just means you have a massive hog, and you need to buy a bigger ring.
The C-Ring's Specs
It's that time in my Vibrating C-ring review where I tell you all the things that make this toy special. And when it comes to Tantus' cock ring, there are a lot.
First, I want to bring the incredibly soft silicone into the spotlight because it's so unique, and Tantus put a lot of effort into it. It's Tantus' proprietary formula, which is 100% ultra-premium silicone that's really supple.
But in addition to it being so soft and squishy, there are a ton of extra benefits to it. For one, it's totally eco-friendly, which is amazing, especially if you're environmentally conscious.
It's also totally hygienic and hypoallergenic, and almost every penis-owner in the world would get along with it. Still, the thing that always blows me away with Tantus' toys is how easy they are to clean. Thanks to the premium silicone, the C-ring is dishwasher-safe, and you can also bleach it and boil it. But I'll get to that a bit later.
As I mentioned earlier, what makes this particular C-ring so special is that it comes with a bullet vibrator. It's totally removable, so you can cut it loose whenever you want to. However, since the vibrator's also waterproof, you can even take it with you for some steamy shower sex.
Inside, there are three LR44 batteries, which are not rechargeable. With that said, they are pretty cheap, and you can buy them almost anywhere. So when they go empty, you can just buy a new set and pop them in.
Putting on Your Vibrating C-Ring
I want to use a part of my Vibrating C-ring review to talk about the best ways to use the toy and get the most out of it. I'm sure that you don't need my play-by-play instructions if you've already used a C-ring before, and know what it's all about.
But since Tantus does say that its vibrating ring is perfect for beginners, I thought that going over the basics is a good idea. So first, you'll obviously want to put lube on the inside of the ring. Make sure to use something water-based, and not a silicone one because it won't mesh well with your toy.
Then, you'll want to put one ball into the C-ring. If you don't have a good angle, try putting one foot on your bed for easier access. After that, you'll want to slide your other jewel in, and then your ding dong.
My best advice here is to take your time, and not rush the process. And like I said, if at any point you feel any pain, take it off. A C-ring is meant to be fun, not make you end up in the ER.
When in Doubt, Cut It Off
While I have you here, there is one cool thing about Tantus' vibrating ring that I forgot to mention. If you ever feel like it's too tight, or you're in pain and panicking, don't start tugging and pulling.
Tantus was a couple of steps ahead of you, which is why the C-ring is made of soft silicone. Instead of having to call the fire department to get you out with the jaws of life, you can just cut it off with a pair of scissors. Of course, you have to be extra careful down there and not snip anything else.
How to Use a C-Ring
Let's say that you've been successful in putting the C-ring on. The question is, what's next? Well, as promised earlier in my Vibrating C-ring review, it's for me to tell you how to use it.
If you're playing on your own, there's really not much I can guide you through. Put the lube on your willy, and get your party started. If you want, you can also get a male masturbator to go over the top. That'll really take it up a notch, and your O will be absolutely out of this world.
But before you go in balls deep, so to say, there's one thing to remember. Make sure to take your C-ring off before 30 minutes are up. Wearing it for over half an hour could lead to some discomfort or even injury, and you certainly don't want that. If you're afraid that you'll get carried away and forget, just set a timer.
Playing With a Partner
The one place where the C-ring truly shines is during partner play. No matter what kind of freaky-deaky things you're into, the Tantus vibrating ring will make it all a million times better.
So for this part of my Vibrating C-ring review, I wanted to give you a little insight into the fantastic world of cock rings. Depending on which position you want to do, there are two ways you can wear the ring.
If you're with a female partner, and you're doing the deed face to face, put the ring on so that the vibrator is facing up. That way, you can stimulate her clitoris, and it'll be a grand time for all.
But if you're doing it doggy style, you can put the bullet vibrator so that it's facing down, and stimulate their perineum. The same goes for doing anal, and the results will be spectacular nevertheless.
You could also put it on while you're getting a handjob or a blowie, it doesn't really matter. A C-ring, especially a vibrating one, can and will make orgasms longer and more exceptional. In the immortal words of Kanye, Work it harder, make it better; Do it faster, makes us stronger.
Related
Cleaning the C-Ring
I've been looking forward to this part of the Vibrating C-ring review to tell you just how easy it is to clean. There are a couple of ways you can do it, and you can try them all out to see what's best for you. Even though the Tantus' C-ring is waterproof, I still recommend taking out the bullet vibrator, just in case.
First, let's start with the most basic methods, which is cleaning the C-ring with a cleaner and some lukewarm water. Spray or squirt some cleaner on your toy, rub it all in, and then run it under water.
The second "method" consists of you simply plopping your C-ring in the dishwasher on the top rack. Set it a shorter program, and let it go a few rounds in the machine. And there's really not much more to it.
Also, you can boil the C-ring every once in a while to ensure that it's totally hygienic and germ-free. I'd especially recommend this if you're sharing the toy (which I don't advise) or using it with a partner.
Again, it's pretty simple, and all you have to do is take the vibrator out, put the C-ring into a pot of boiling water, and leave it for five to ten minutes. Then, using tongs, take it out of the pot, and let it dry.
Once it's dry, put your C-ring into a storage bag (preferably silk or satin), and put it wherever you normally keep male sex toys. That's pretty much it! It doesn't get much easier than that.
Why It Falls the Vibe Check
Honestly, while writing some of my other reviews, I couldn't wait to tell you guys all the things wrong with the toys. But I can't say that that's true for this Vibrating C-ring review because there's not much to say. I do really love this toy, so I'm just going to be petty, and talk about the minor details.
For one, the bullet vibrator isn't the strongest I've ever seen. Also, there aren't any speed or pattern settings, which I believe would make the toy better.
The other issue is that it doesn't come in any more sizes. The two-inch diameter is perfect for beginners, but if you're already a pro, you might want something tighter.
But I can't stress enough; These aren't deal-breakers in any shape or form. The C-ring is a fantastic toy, and I'm sure that it'll make you happier than you ever thought you could be.
To Sum up
Even though it's time to draw this Vibrating C-ring review to a close, I've had so much fun writing it. I don't know why I put it off for such a long time, but I'm happy that I finally did it. The vibrating C-ring is beginner-friendly, super comfortable, and easy to wear. If you're just starting to play with cock rings, you honestly can't go wrong with Tantus.
Product Specs:
| | |
| --- | --- |
| 🏷️ Name: | ⭕ Vibrating C-Ring |
| 📁 Type: | ⭕ Cock Ring |
| ⚙️ Features: | ⭕ Totally Hygienic And Hypoallergenic |
| 🛠️ Materials: | ⭕ Silicone |
| 📅 Last updated: | ⭕ September 16, 2023 |
Disclaimer
Our articles feature affiliate links. If you appreciate our content and would like to show your support, you can consider buying your new sex toys using the links we provide. Every purchase made through our links helps us earn a small commission, without any additional cost to you.