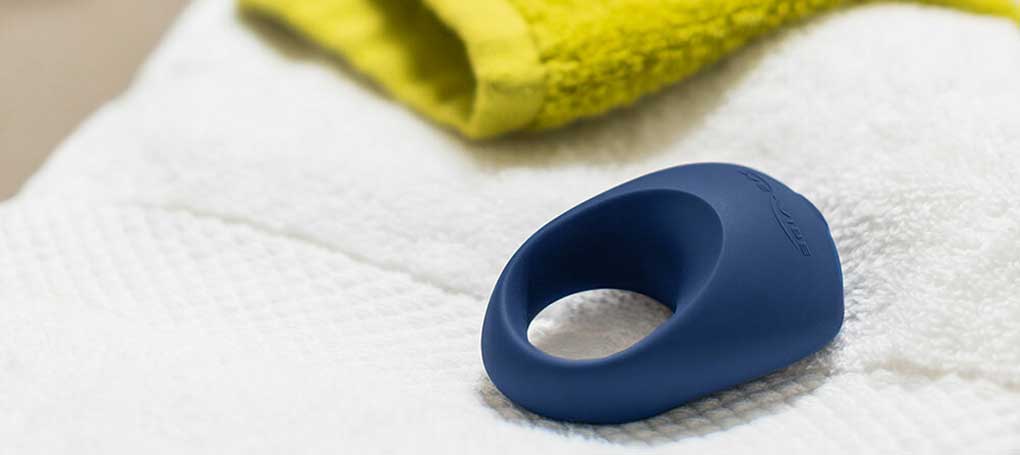 If you remember, a while ago, I published a guide on the best cock rings currently on the market. This We-Vibe Pivot review is a direct result of that article since so many of you were begging for more info. Alright, maybe you weren't begging. Still, I wanted to take it for another spin (or ten), so here we are – the We-Vibe Pivot review is locked and loaded. Let's start!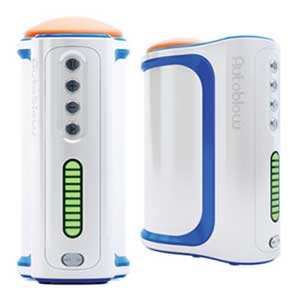 Autoblow A.I.+

Hands free blowjob toy

Heavy duty motor

Powered by artificial intelligence

Interchangeable sleeves

Body-safe materials

Plug it into any electrical outlet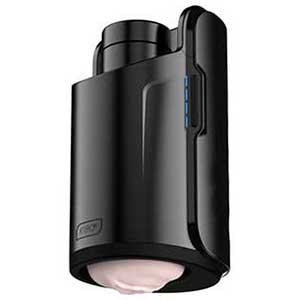 Kiiroo Keon

Automatic stroker

Sliding scale of speed

Elegant and discreet

Real-feel masturbation sleeve

Connects to video chat platform and VR porn

Easy to store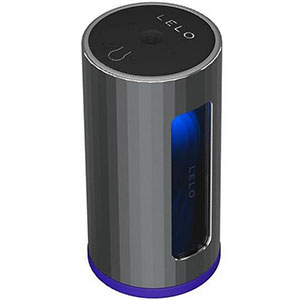 Lelo F1S V2

Hands free blowjob machine

Long-lasting charge

Fully waterproof

Powerful sensations

Realistic artificial skin material

Easy to clean

Promo Code: "HAPPYBF" - 15% Off
What Is the We-Vibe Pivot?
If there were ever one (cock) ring to rule them all, it would most definitely be the We-Vibe Pivot. Why? Because it's made specifically to help us chase down (and catch) that elusive mythical beast – the female orgasm.
And, yes, there were many others before it that embarked on the same quest. However, most of We-Vibe Pivot's comrades fell in battle and sorely disappointed our beautiful female companions.
As you'll see in my We-Vibe Pivot review, this baby delivers on all its promises. With a unique design and a strong motor, it provides more than powerful buzzes that will get both you and your partner where you need to go (to the Big O land).
So, to answer my question, although it's blatantly clear, We-Vibe Pivot is a cock ring brought to us by the lovely We-Vibe company. As one of the titans in the game, We-Vibe rarely disappoints me. What's more, it's always looking for ways to incorporate the latest technology into its toys (remember the We-Vibe Vector? Yeah, so do I!).
We-Vibe Pivot is no different, as it's the love child of sex toys and advanced tech. It's an app-enabled cock ring that is also completely waterproof. Now, I haven't tried it in the shower (because I'm not a damn gymnast), but apparently, you can. If shower play is your thing, then you can go wild with We-Vibe Pivot.
Aside from that, this ring has ten excellent modes. None of them will leave your partner underwhelmed (or buzz so hard you'll start wondering whether it's digging its way to China via your partner's clitoris).
It actually technically has more than ten modes, but I'm getting ahead of myself. Let's continue this We-Vibe Pivot review in my usual manner and move on to the design.
Click Here To Check The Up To Date Price
We-Vibe Pivot Design
We-Vibe Pivot features a traditional design, and it's made entirely out of body-safe silicone. It's a deceptively simple cock ring made with both partners' pleasure in mind. Where We-Vibe Pivot diverges from the traditional and enters the uncharted, wild territory, is software design (which, by the way, is impressive).
The ring has a stretchy opening that goes around the shaft and a solid body that houses the motor and makes contact with the fickle clitoris. On the body, there are two buttons made from ABS plastic, making the entire toy waterproof.
Overall, it's a small (but mighty) toy that's 2.8 inches tall. Out of those 2.8 inches, around 1.2 make up the vibrating top. The top of the ring is wide and tall enough to comfortably reach the clitoris no matter its size and shape (or how hidden from view it is).
The opening for the shaft is around 1.5 inches wide. That seems small, I know. But it's stretchy enough that it can accommodate both humble soldiers and humongous generals among penises.
We-Vibe Pivot Specs
We've been over this before, but it bears repeating – the female orgasm can sometimes be so elusive it might as well be a myth. What's more, getting your partner to orgasm with nothing but good old in-and-out thrusting is mission impossible (except way less cool and, I'm guessing, with zero Tom Cruise appearances).
We-Vibe Pivot Is Changing the Game
Yes, we've all been lied to by the porn industry. Women don't, in fact, orgasm as soon as something penetrates them (that's why vibrators were made in the first place). If you've never heard it before, I'm happy my We-Vibe Pivot review is so eye-opening for you.
Furthermore, if you're not making any contact with the clitoris, the chances of orgasm are so small you might as well give up right then and there. Women need constant, steady, and powerful clitoral stimulation in order to orgasm. They also need the contact with the clitoris to last (for quite a while, if you ask some of them).
Luckily, the We-Vibe Pivot is rechargeable and can vibrate its little heart out for almost two hours. The best thing is that it only takes around 90 minutes until it's fully charged again. That's the perfect amount of time for a snack and a shower before round two, right?
Anyway, let's get back on topic. Not all women like the same type of rhythm and pressure (apparently, women and their genitals are all different; go figure). So, when a woman yells at you to "Keep going, don't stop!" that means you've actually managed to hit the happy button under the hood on the head, and you shouldn't change the rhythm, pressure, or frequency at all. If you do, you'll have an angry, frustrated woman on your hands.
The trouble is, men can rarely keep a steady rhythm of stimulation, even when they're doing it by hand, which is why sex toys such as We-Vibe Pivot are a godsend.
Ten Glorious Modes
We-vibe Pivot has ten modes of vibration. All of them are powerful enough to let you be the hero of the day and get your partner to the Big O land, but not all of them have the same intensity.
I love the sheer versatility of the toy. My partner won't always prefer the same setting. With ten of them, we get to play around and enjoy the toy over and over again. I'm happy to report that while doing diligent research between the sheets for this We-Vibe Pivot review, I've not failed in bringing my partner to orgasm once (yay, me!).
It also goes without saying that the vibrations feel pretty good even to those of us who don't have a clitoris. The relentless beats that hold the same repeating rhythm left me blissful more than once. Keep that in mind if you're more prone to blowing your load prematurely because We-Vibe Pivot will try to get you to embarrass yourself.
So, the ten modes provide happy times all around.
All Hail the Rumbly Vibrations
Now, if you're wondering why We-Vibe Pivot is so superior to other male sex toys, don't worry; I have an answer. That particular question sparked my interest as well. So, I did some detective work (I bugged my partner into putting some thought into it) and came to the following conclusion.
We-Vibe Pivot will blow your mind more than some other toys partially due to the nature of the vibrations. Generally, most vibrating toys, be they vibrators, rings, or wands, vibrate shakily. We-Vibe Pivot vibrates in a rumbly manner.
The best way to explain it is that, while others are singing in high voices, the We-Vibe Pivot is the refreshing bass singing a heavenly song. And, as the annoyingly catchy pop hit says, "It's all about that bass."
Click Here To Check The Up To Date Price
Two Types of Control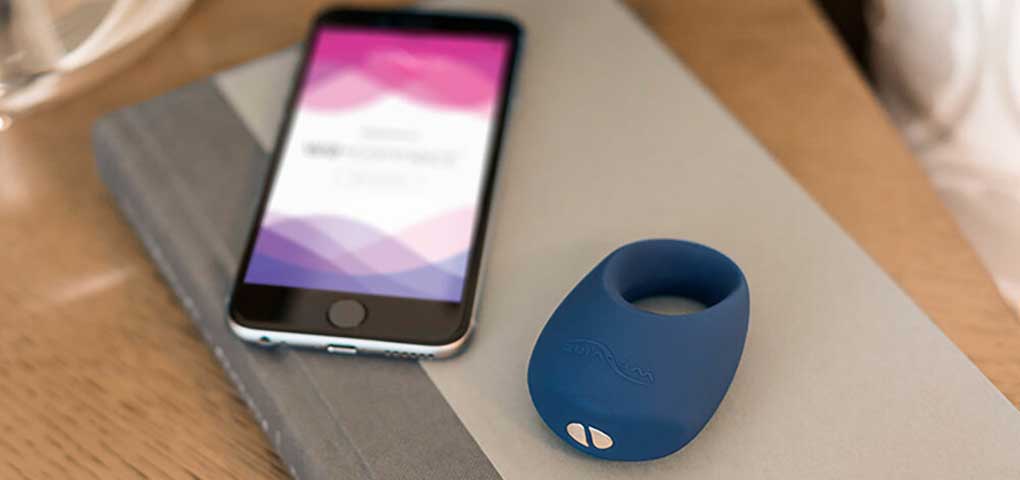 Manual
We-Vibe Pivot has two options when it comes to controls. You can change the modes manually via the two small buttons that sit on the very top of the ring. Alternatively, you can connect the ring to the We-Connect app and control it like that.
Honestly, the app is so convenient that I can't even begin to describe it. The two buttons are always within reach, but let's be honest – sex is a messy business. There are delicious juices flowing as well as lube everywhere, so things get slippery.
When the stakes are high, and you need to change the setting to a more powerful one, you don't really want to be jabbing your fingernails into the silicone, looking for the buttons, right?
App-Assisted
No, of course not. You can just reach for your phone and change it via the app. The app allows both you and your partner to switch the modes, intensity, frequency, and all that jazz with a simple screen swipe.
That's an excellent feature for remote play as well. So, if you and your partner aren't in the same place, you can still play together. You can even chat via the app's chat feature! Talk about taking dirty talk to the next level!
So, I mentioned already that this silicone toy has ten modes. But I also sneakily told you that that's only half the truth. The beauty of it is that you can make custom playlists and save them for future use. With ten modes, it's doubtful that you'll pick one and stick to it the entire ride (although there's nothing wrong with that).
It's more likely that your partner will prefer to try out several modes at once. Technically, with the app, you can make more than the ten original modes.
To avoid forgetting which setting is an all-time favorite and ruining your partner's experience, you can save the order and intensity of the preferred modes in a nifty playlist that you can always come back to.
So, you can start with mode one, which has the lowest intensity, then switch up with a bit of mode three, then change the game with mode five, then back to mode four, and then seven, seven, seven (yes, that's another Friends reference. Yes, I'll stop, but you know you laughed!)
Related
The Features Will Make Your Ears Ring
Are You a Top or a Bottom?
Aside from the vibrating modes, the most obvious feature We-Vibe Pivot has is that you can wear the vibrating body on top of the beaver basher's shaft or on the bottom. If you wear it on the top, it will make firm contact with the beaver, and the stimulation will be more powerful.
That is a double-edged sword for women with sensitive sweet spots. Vibrations that are too powerful will just result in a painful experience (and sexual frustration).
Luckily, you can just turn the entire thing around. Position the top of the ring underneath the shlong, right on top of the family jewels. That way, your lady will enjoy the gentle rumbling of the ring. Your tomatoes, on the other hand, will get a delicious full-frontal attack that you'll feel in your previous life.
For a Good Time Call (the Last Four Modes)
Aside from that, there are, of course, the ten modes that I've been singing praises to. The first three are general, rumbly vibrations with a low, medium, and high intensity. Next, there's a pulse mode that's fairly standard, the wave mode that's a slight variation of the previous one, and the tease mode that switches between high and low-intensity pulsing.
The final four modes are game-changers. We have the ultra mode that makes the ring vibrate so powerfully it seems as if you have a power drill wrapped around your disco stick. Seriously, your partner will be so spent after this mode that you'll see a vision of your ancestors applauding you for a job well done.
Next is the massage mode that offers frequent intense pulses with short breaks in between. Tempo mode is probably my favorite because it pulsates in gradation. There are three pulses, each stronger than the previous one.
What Doesn't Ring a Bell?
Of course, as always, I have to finish my We-Vibe Pivot review with a list of cons. Glorious as it is, this ring isn't perfect, so I have a few objections.
My first objection is about the battery. If I connect the ring to my phone via Bluetooth (to use the app), it drains the battery much faster than just using it manually. The playtime is around two hours when used manually, so if you like prolonged play, you might have to stop halfway through round two to recharge the toy.
The second objection goes hand in hand with the first one. During one of our play sessions, my partner and I opted to play with the ring manually. The buttons are quite small and aren't very sensitive. That means I had to jab them quite a few times before I managed to actually change the mode.
The We-Vibe Pivot Review Final Verdict
Overall, we're finishing this We-Vibe Pivot review on a positive note. It most definitely is one of the best rings out there. Of course, I can't lie to you and say it's perfect. However, aside from a few hiccups (like putting too much lube on and watching it slide off of my member more than once), We-Vibe Pivot will provide you with a world of fun in the sack.
Extremely functional and versatile, We-Vibe Pivot is the best and brightest technology has to offer (so far), and it will enhance both solo and partnered play. If you don't believe me, buzz off and get buzzing! It will be a blast!
Click Here To Check The Up To Date Price
Product Specs:
| | |
| --- | --- |
| 🏷️ Name: | ⭕ We-Vibe Pivot |
| 📁 Type: | ⭕ Cock Ring |
| ⚙️ Features: | ⭕ Powerful Rumbly Vibrations |
| 🛠️ Materials: | ⭕ Silicone |
| 📅 Last updated: | ⭕ September 16, 2023 |
Disclaimer
Our articles feature affiliate links. If you appreciate our content and would like to show your support, you can consider buying your new sex toys using the links we provide. Every purchase made through our links helps us earn a small commission, without any additional cost to you.