With a name like Tantus Perfect Plug, I expected this toy to make all of my wildest dreams come true. I had such high hopes going into this Tantus Perfect Plug review and wanted to know everything about this toy that promised perfection. Lucky for me, I was not even a little bit disappointed. In fact, I think that I might've found my new favorite butt plug. Here's why.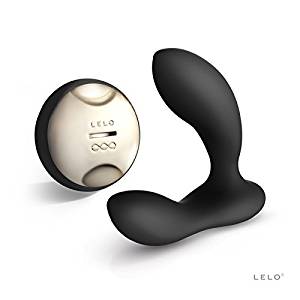 Lelo Hugo

Remote controlled

2 optional vibrators in both base and tip

Stimulation for both perineum and prostate

Medium-size suitable for all levels

100% waterproof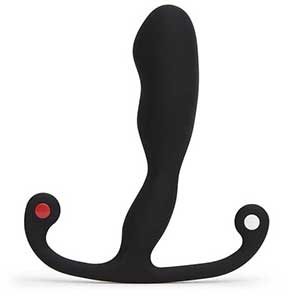 Aneros Helix Syn

Velvet touch silicone for smooth entry

Hands-free play

Good size for beginners

Anatomically designed for optimal pleasure

High quality, FDA-approved materials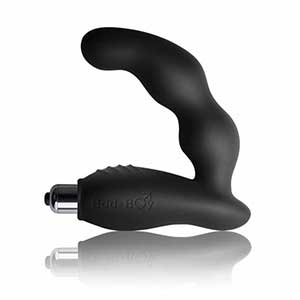 Rocks-Off Big Boy

Perineum and prostate stimulation

Optional bullet vibrator

Flexible, medical-grade silicone

Hands-free

Great size for beginners
What Is the Perfect Plug?
As you can probably guess from the name, the Perfect Plug is a butt plug that works for almost any and all butts. Its unique design, shape, and size make this toy the absolute best choice for all beginners.
It's honestly not a groundbreaking toy, equipped with bells and whistles, but something that anyone can use. And when I say anyone, I do really mean that. As long as you've got a butthole and a desire to explore anal play, the Perfect Plug will be your best bud.
The Materials
One of the reasons I even decided to pick up this toy and write my Tantus Perfect Plug review was the material. The plug is made out of high-quality, medical-grade, body-safe silicone. It's also phthalate-free, non-porous, and waterproof – but that's not all.
The silicone the Tantus uses for its plug is eco-friendly, as well as hypoallergenic. Another important aspect is that this toy is odorless and tasteless, which is really cool given where you're putting it.
The Perfect Plug has sort of a velvety, matte finish that makes both playing and cleaning easy. It also, kind of surprisingly, holds lube really well, and for a long time. In essence, if you want to pop the Perfect Plug in and leave it there for a while, you won't need to re-lube for at least an hour.
The Design
Do you remember how earlier in my Tantus Perfect Plug review I said that this toy was ideal for beginners? Well, that's all thanks to its unique design and shape.
For starters, the Perfect Plug has a tapered tip that's pretty narrow. It barely causes any stretching, and you can comfortably pop it inside. Then, it becomes a bit wider as you go toward the base until you reach the all-mighty ball, which will give you unimaginable pleasure as you clench.
At the base, you'll see two tabs that help keep the plug in place while you're doing your dirty deeds. All in all, the ergonomic shape will help guide first-timers in their quest for the Super O.
You'll also be happy to know that the Perfect Plug comes in two colors, black and purple. Even though it's not really subtle, I kind of prefer the purple one. I mean, the matte black silicone is good enough, but it's just a little boring at this point.
The Size
Look, if you're just getting into anal play, I'm sure that you don't want a 10-inch plug rummaging through your insides. No, no – you need something snug and sleek that'll fill you up, not rip you apart.
That's why the Perfect Plug is such a great option – its dimensions work in favor of the user. For one, it is only 3.6 inches long. Also, at its widest part, the plug is 0.75 inches, which is still quite small.
I like that the Perfect Plug isn't unnecessarily heavy either – it only weighs 0.08 oz. You could definitely throw it in a pouch or bag and take it with you on vacation. Of course, you could also store it in a drawer, and it wouldn't draw (see what I did there?) anyone's attention.
Click Here To Check The Up To Date Price
The Perfect Plug Plus
I could not write this Tantus Perfect Plug review without mentioning its big brother – the Plus. It is a stunning piece of buttquipment, and it's the ideal toy to choose when and if you want to level up.
Don't get me wrong – you can use the regular Perfect Plug for a really long time and not get bored with it. It's also pretty handy when you need a butt plug for foreplay or want to wear it for a longer period of time.
However, if you want a bigger challenge or something that'll stimulate your prostate even better, you need the big daddy Plug Plus. It has an insertable length of 4 inches and a max diameter of 1.2 inches. It also weighs 2.9 oz.
As you can probably tell, even though it is only slightly bigger, the weight difference is massive. That's all thanks to the Tantus Original Bullet, which is the vibrator inside the plug.
Tantus Original Bullet
To make things more interesting and keep you on your toes, Tantus decided to add a vibrator in its bigger plug. The vibrator has three speeds that will increase the intensity of your prostate stimulation. It also runs on three AG13 batteries that Tantus will send along with the toy.
To be honest, I love the idea of having a bigger vibrating butt plug in addition to my smaller one. But the issue I had with it was the noise. I mean, it's far from deafening, but other people could definitely hear it if you're close enough. Of course, I could always turn the vibrations off, and no one would be the wiser.
However, Tantus was one step ahead of me and decided to make the bullet removable. Basically, if you want to submerge/boil/bleach your big boy plug, you could just take the bullet out and go about your merry way.
I also want to mention that you shouldn't expect the vibrations to send chills down your spine or make you finish on their own. They're just not that powerful, and the Perfect Plug Plus isn't a massager. If a deep O-ring massage is what you're after, I'd recommend something more along the lines of Lelo Hugo.
Instead of deep, penetrating vibrations, the bullet gives off a more soft, relaxing buzz. It'll get you in the mood, maybe help your soldier stand at attention, but nothing more than that. Basically, it'll lead your horse to water, but it can't make your horse drink it.
Why I Think the Perfect Plug Kit Is Worth It
When I was looking into what I wanted to get for my Tantus Perfect Plug review, I was torn between the regular and the Plus. But then I saw that I could get both toys in a kit for less money, and I jumped at the chance. I'd recommend that you do the same if you want the Tantus toys.
For starters, you'll be saving yourself some money. Also, it's your best choice if you're a butt beginner. You can start off with the original, and once you feel satisfied and want to move on, get the Plus out of the box and start playing.
I'd also recommend getting the kit if you have a partner or want to use the plug with someone else. It's much better, not to mention more hygienic than sharing the same toy.
Related
Tips for Beginners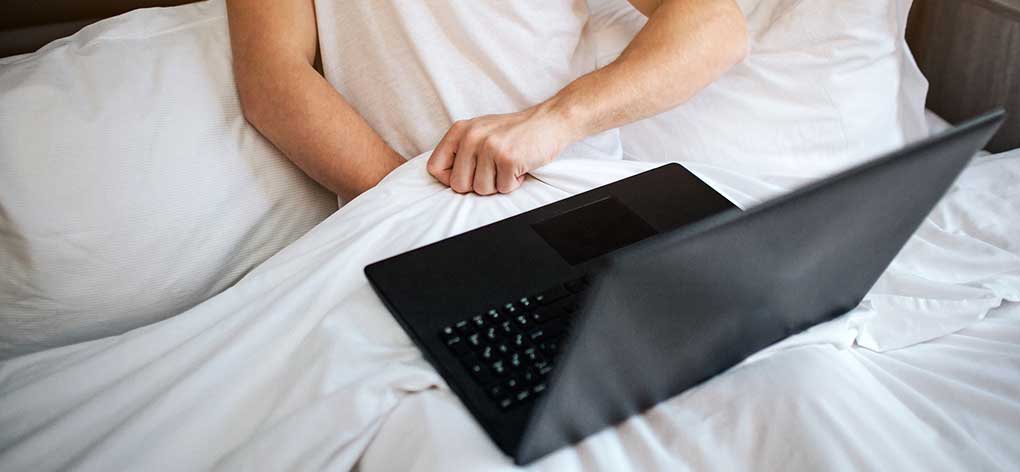 If you're reading this Tantus Perfect Plug review, chances are that you're a novice in the world of butt plugs. And if that's the case, getting some guidance before your first time is never a bad idea. So I thought that I should share some of my favorite positions with the Perfect Plug.
If you've never played with plugs before, you're most likely going to be nervous. In that case, I suggest that you take your party to the shower. Running hot water over your body and around your O-ring can help your muscles relax.
While you're there, don't immediately go for the honeypot. Instead, take your time, get horny, and maybe even beat your meat. Then, start brushing the Perfect Plug over your O-ring and slowly insert it.
You can also try lying on your side, pulling one leg up toward your chest, and then playing with the plug. Just don't forget to put a buttload of water-based lube on your toy before you start.
Click Here To Check The Up To Date Price
Wash, Bleach, or Boil
You know that I couldn't write my Tantus Perfect Plug review and not talk about how easy these male sex toys are to clean. Not only can you opt for the basic water/soap combo, but there are also other simple methods that you can use to sterilize your toys.
After every use, take your Tantus plug and run it under some tepid water. Then, squirt a bit of mild soap on your toy, scrub-a-dub-dub, and rinse until there are no suds left. You can then set it on a towel, let it air-dry, and put it away.
If you want to get your plug sparkling clean, I recommend using an antibacterial toy cleaner. It's a much easier alternative to bleaching or boiling your toys.
Boiling Your Plug
Boiling your plug is an optional step, but I think that it's a better solution than bleach. You're not using any harmful chemicals to clean a toy that you'll be putting up inside you. Also, you don't need any extra products, just a pot of boiling water.
First, you have to wash your Perfect Plug as I explained earlier. Don't go butt to pot because…well, it's just not sanitary, and it's disgusting. I should also mention that you shouldn't use a pot that you plan on cooking with in the future.
The process is pretty simple – you just have to wash your toy, plop it in a pot of boiling water, and let it sit there for 3–4 minutes. Then, using a pair of tongs or something, take your plug out and leave it out to air-dry.
Bleaching Your Plug
Every once in a while, after a couple of uses, you could bleach the Perfect Plug to disinfect it. Keep in mind, though, that the solution should be really weak and that you have to thoroughly rewash your plug afterward.
You can mix up a solution of one part bleach to 10 parts water and let your toy soak in it for about 10 minutes. Then, take the plug out, rinse it under lukewarm water, lather with soap, and scrub again.
It goes without saying, but if you want to bleach the Plug Plus, remove the bullet beforehand. It will not survive a bleach bath, and you'll be left with a ruined vibrator.
Also, bleaching your plug should be the last resort. Overdoing it can be harmful, as bleach could seep into the pores of your toy – and that's just not what you want. So before you make the solution, try all of the other methods I mentioned above.
The Downsides
Look, as plugs go, the Perfect Plug is really premium quality, and I've had almost no issues with it. But I thought that I should go over some minor faults in my Tantus Perfect Plug review, just in case they're dealbreakers for you.
The only issue I had with the original version is that it's not really the best choice if your anal game is at an intermediate level. If you're someone who has played with plugs and prostate massagers for years, the smaller Perfect Plug will barely make a dent.
On the other hand, the problem with the big daddy is in the vibrations, as they are rather subtle. As I said earlier, even if you crank them up to 3, the intensity is on the lower end, compared to Lelo Hugo, for example. There's no chance that it'll give you a solid prostate massage or milk you dry. Instead, it's more like a little tickle that you'll either love or hate.
I should also mention the packaging, as it left me really unimpressed. I mean, it's just a clear plastic box that won't help keep dust away. If you want to keep your silicone plugs dust-free, I recommend investing in a silky pouch.
Final Thoughts
That's all I have for my Tantus Perfect Plug review. If it has piqued your interest, I strongly recommend getting the whole kit, and not just one toy at a time. You can easily level up when you're ready, and there's only a slim chance that you'll ever get bored with your plugs.
Click Here To Check The Up To Date Price
Product Specs:
| | |
| --- | --- |
| 🏷️ Name: | ⭕ Tantus Perfect Plug |
| 📁 Type: | ⭕ Anal Sex Toy |
| ⚙️ Features: | ⭕ Hypoallergenic And Eco-Friendly |
| 🛠️ Materials: | ⭕ Silicone |
| 📅 Last updated: | ⭕ September 16, 2023 |
Disclaimer
Our articles feature affiliate links. If you appreciate our content and would like to show your support, you can consider buying your new sex toys using the links we provide. Every purchase made through our links helps us earn a small commission, without any additional cost to you.