Pretty catchy title, isn't it? Well the neat thing is, it's true! Kind of. I mean, you can have sex with three different replicas of women's vaginas… and that's basically the same, right? Or perhaps you prefer to start out your session by getting a blowjob. Then move on to the pussy, and finish off in her ass? Sounds pretty good, doesn't it… and you can take your pick when you're using the 3Fap sex toy for men.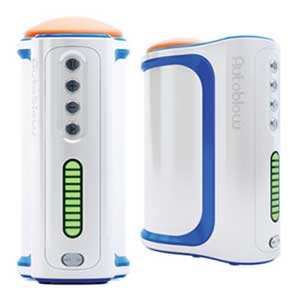 Autoblow A.I.+

Hands free blowjob toy

Heavy duty motor

Powered by artificial intelligence

Interchangeable sleeves

Body-safe materials

Plug it into any electrical outlet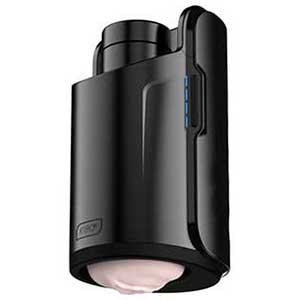 Kiiroo Keon

Automatic stroker

Sliding scale of speed

Elegant and discreet

Real-feel masturbation sleeve

Connects to video chat platform and VR porn

Easy to store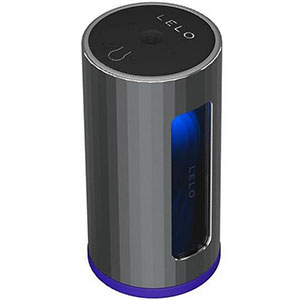 Lelo F1S V2

Hands free blowjob machine

Long-lasting charge

Fully waterproof

Powerful sensations

Realistic artificial skin material

Easy to clean

Promo Code: "HAPPYBF" - 15% Off
I don't understand… how does the 3Fap let me do all of these amazing things?
The 3fap is a very unique blowjob machine because it's kind of like three separate strokers put into one device so you can move your manhood back and forth between them all as many times as you want. It comes in two options:
Option 1: The three most beautiful vaginas in the world.
When I say that they're the three most beautiful vaginas in the world, I mean it. And it's not just my own personal preference. The guy who created this toy is the same guy who made the Autoblow, and he's ALSO (this is the best part) the same guy who held the 'World's Most Beautiful Vagina Competition' where he had women from all over the globe sending him pictures of her vagina. Millions of men (and women) went online and voted for the ones they thought were the most beautiful. When the voting was closed, he had the top 3 women (chosen by the most votes) come to meet him where he had a team take a 3D scan of their vaginas. He then had them replicated into these male strokers. So now all of us can get a chance to screw the world's most beautiful vaginas. And with the 3Fap, you don't have to just choose one. You get all three beautiful pussies lined up next to each other like a high-society orgy that none of us would ever get invited to in real life.
Each vagina has a different texture and feeling inside the shaft, making sure it feels like you're really with three different women.
Option 2: Mouth, pussy, ass.
This one is likely a bit easier to understand. Again, you've got three orifices lined up next to each other – a mouth, a pussy and an ass. Each one feels different inside, and it's up to you choose the order in which you want to screw em. Mouth to ass? Or the other way around? It's entirely up to you – your wish is their command! And, I mustn't forget to mention that the pussy sleeve is actually the first place winner of the beautiful vagina contest!
Pressure control dials on the 3Fap
This is one of the best parts of this masturbator that really sets it apart from others. On the side of the casing there are small dials – one on each of the three sections – that control the pressure inside each sleeve. If you really want to set the different sleeves apart, you can set them each at different pressures, from 0 to 3. It's a great way to really make sure you feel that each sleeve is different, and adds variety each time you play since you can change it up each time.
Related
How it works.
When you get the masturbator out of the packaging, you'll have basically the three sleeves (attached together) and the hard casing. If you've gone ahead and purchased both versions, then this is going to be the most difficult part of the whole thing: deciding which version to use first!
Once you decide, you just lay it into the casing, close it up, and you're ready for action!
So here we go:
Choose which version to use.
Put the sleeves into the casing and close it up with the magnetic closure.
Put your favorite lubricant on both your own cock and at the opening of each of the different sleeves.
Use your imagination as you stick it in every hole.
See which ones feel best. Change the pressure. Have your way with it just as you please.
See how long you can last without blowing your load.
At some point you won't be able to hold back any longer.
Clean up.
Then, if you're anything like me you're going to do it again. Or if you were thinking ahead, and bought both versions, then this is the perfect time to try out the other sleeve!
Click Here For More Information About The 3Fap
3Fap Intro Video
3Fap Review: PROS
This is one of the newest toys in my collection, and it has quickly become one of my favorites. Here's why:
It's easy to use. This isn't an automatic toy with controls and plug-ins. It's a pretty simple stroker toy, except for the fact that there are three attached together. So it's easy to use – and the pressure controls are simple as well. Just small dials that are easy to turn, clearly labeled, and work very effectively.
It offers a ton of variety. There are two versions, which actually means 6 different places to stick my cock! That, combined with the pressure dials means that I can use this gadget many times without feeling like I've ever had the same session twice.
It's easy to clean. The sleeves are easy to clean with a bit of mild soap and some water. Just leave them tipped upside down over a clean bath towel to let them dry completely before storing them away.
I don't have to stop and switch half-way through. Sometimes when I've been using other masturbators in the past, I get tired of one part way through and want something tighter, bigger, softer, what have you. So I have to stop, find that toy and then carry on. With this you can get a ton of variety all together so it makes transitions easier and quicker for an all around kinkier time.
It makes my dreams come true. Honestly, I read columns and forums online where men talk about how they got their girl to let them stick it in any hole they wanted. And to them I say congrats. I convinced an ex-girlfriend of mine to do anal ONCE. She hated it and I never got to do it again. Nevermind putting it in all three holes in one session – so this (for now, I hope) is the only way that I'll be seeing that fantasy play out. I still have hope that a miracle happens one day and I get it for real, but for now this will do.
3Fap Review: CONS
Nothing in life is perfect, and that rings true even for some of the best male masturbators on the market. A few areas that don't sit 100% with me when it comes to the 3Fap are these:
It's pretty bulky. I have to admit, although it's amazing to have three different holes staring up at you, waiting for you to penetrate them, it IS almost like just having three of your regular strokers taped together. However – it does have that nifty case. It is rather bulky, which at first I wasn't sure how to use so I was a bit turned off. But then I sort of went at it the way you would if you were going at a girl from behind. Grab on and go for the ride! So when you get into it that way it's great, otherwise it can be a bit awkward to hold sometimes.
It's definitely not discreet. Once again, it's not the smallest toy, and you couldn't just pretend it's a flashlight or something in the top of your closet. So if you're worried about it being small and discreet, this probably isn't the right one for you.
They only come in one size. The sleeves are all the same length – and while it seems that they would fit the majority of men, I would suggest that you really pay attention to the size guidelines if you're a very large guy. Just to make sure you'll be able to get it all the way in! That being said, as far as girth goes – the pressure controls really make a difference there and it should be good for all!
3Fap Review – Final Thoughts
Overall, I would say this is a great male masturbator, especially for any guy who gets bored easily. If playing with the same toy (or chick for that matter) night after night gets monotonous for you, then this would be a great option – especially if you get both versions.
As well, for the quality and the feel of the actual sleeves, the price really can't be beat – and you get to change it up each and every time you play! I've had mine for quite a while now, and it's just like brand you. Mind you, I do take the time to care for it properly, but as long as you do the same you'll be in the same boat!
Click Here To Check The Up To Date Price
Product Specs:
| | |
| --- | --- |
| 🏷️ Name: | ⭕ 3Fap |
| 📁 Type: | ⭕ Male Masturbator |
| ⚙️ Features: | ⭕ Pressure Control Dial |
| 🛠️ Materials: | ⭕ TPE |
| 📅 Last updated: | ⭕ September 16, 2023 |
Disclaimer
Our articles feature affiliate links. If you appreciate our content and would like to show your support, you can consider buying your new sex toys using the links we provide. Every purchase made through our links helps us earn a small commission, without any additional cost to you.