The sex toy industry has come a long way since the creation of the basic cock ring. What was originally intended as a a great and simple way to keep your erection lasting longer, the powers that be in the land of sex toys have gallantly taken it upon themselves to make dick rings that not only help your erection, but feel amazing at the same time. And the best part is? These new rings are great for your partner too!
Best Cock Rings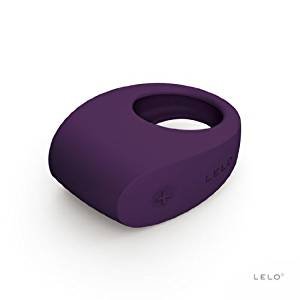 Lelo Tor 2

Satisfaction for both partners

Wear it different ways for different pleasure

6 vibration settings

Fully rechargeable

1.1 inch diameter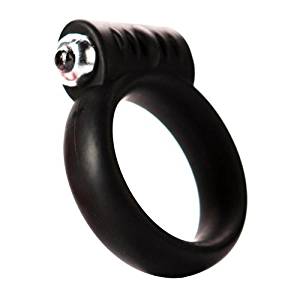 Tantus Vibrating C-Ring

Removable bullet vibe

Great for anal sex

High quality silicone material

Versatile and easy to use

2 inch diameter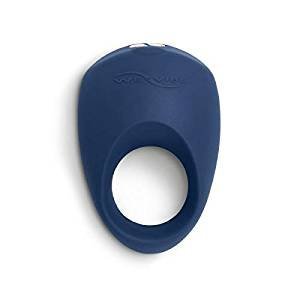 We-Vibe Pivot

10 pre-set vibrations mode

Couple-friendly

Stretchy material for confortable fit

Rechargeable up to 2 hours

1.25 inch diameter
Lelo is one the best sex toy companies you can find on the market today. They have high quality items, made of high quality materials, and they're made to last. And the LELO TOR 2 is no different. Made of high quality silicone, completely rechargeable and waterproof, the ring has 6 vibration pleasure settings to make sure both you AND your partner get the best use out of this toy! You can also flip the ring in two different directions, making it great for anal or vaginal sex, depending which way you use it. Keep in mind though, that quality of this level doesn't come cheap. So if this is your very first time using a vibrating cock ring (or any ring for that matter) then you may want to try something on the lower end of the quailty scale before you invest your cash into something you're not sure you're going to enjoy.
Next up is the Tantus Vibrating C-Ring. This is a much more affordable option, if that's something that will influence your buying decision. The C-Ring has a removeable, waterproof bullet vibe that runs on battery power. The location of the vibe is excellent for stimulating the anus and the sensitive nerve endings in the sphincter. Also made of silicone, it's very easy to clean (just remove the vibe and pop into some boiling water). A great option for those who are just purchasing their first dick ring, but equally enjoyable for anyone looking to add annother option to their collection too.
Last but definitely not least is the high-tech We-Vibe Pivot. Made specifically with your partner's clitoral stimulation in mind, this is a great addition to vaginal sex – especially with those women who find it difficult (or impossible) to climax solely through penetration. The Pivot is made of a soft, stretchy and comfortable silicone, and has very strong vibrations (perfect for her!) with 10 preset vibration modes. It's fully rechargeable, and completely waterproof, but what really makes this ring stand out is the We-Connnect technology. Through the synced app you can create your own custom vibe patterns, control the vibrating dick ring, and even play together with other We-Vibe products.
5 Things you should know before buying a cock ring
1.

Some penis rings are uncomfortable.
Yup. Some of them are incredibly uncomfortable. I bought one not too long ago actually that looked pretty sleek, but the thin design was torture on my manhood. It was tight and uncomfortable going on, and even worse as we got going. My desire to move away from the bulkier looking rings I'm used to backfired big time. Go for feeling over look of the design!
2.

Not all rings are created equal.
In similar fashion to the satement above, it's important to realise that there are a ton of options on the market right now, and just like every other industry… some of them are awful. Make sure you really do your research and find the ones that are made with quality and pleasure in mind. Silicone is my favourite material, because it is soft and smooth, and doesn't get stuck like some of the cheaper plastic ones can. ("ouch" is all I have to say)
3.

They aren't as scary as you think they are.
I've heard from so many guys that the idea of wearing a cock ring just seems downright scary. "I have to pull my balls through where?! No thanks!" But I'm telling you (from a lot of past experience) – when you buy the best cock rings, that part is no effort at all. And the pleasure that you can get from these seemingly simple creations is well worth it! Just make sure you use lube, espcially the first few times as you're getting used to the idea.
4.

Your partner will love them.
Oh, let me count the ways in which your partner will be happy that you're wearing a penis ring… First off, your dick is going to be bigger and harder. And what kind of partner are you hanging out with if they're not interested in that?! Plus, when you wear one of the vibrating cock rings, you're adding an intense level of pleasure not just for yourself (yup, it feels good for you too) but ESPECIALLY your partner. Trust me… they will thank you.
5.

Always choose the vibrating option.
If you're not using a VIBRATING dick ring, then you're doing it all wrong. And here's why. When you purchase a non-vibrating ring, that's it – that's all it does. It makes you harder and bigger… but that's where the fun stops. When you choose one with vibrations, you then have the option to use it or not – depending on your own mood, your partner's mood, or whatever else you may base this decision on. And I'm telling you – your partner will appreciate this bit.
Related
What you should avoid when buying cock rings
Buying the cheapest ring you can find. – I don't know how many times I can tell people 'you get what you pay for' and they still don't listen! I mean, there are some great options on the lower end of the price scale that I already mentioned earlier (the Tantus vibrating C-Ring) but if you're going to buy cheap, then you really need to do your research! I hear all the time that dudes didn't enjoy their first ring experience, and when I ask them about it, they tell me they bought the one for less than 10 bucks, and it sucked. Well yeah. Of course it did. Do you think you're going to get a better ride out of a 1983 Toyota Camry, or a brand new Maserati? Don't base your entire experience of these things off a super cheap version. Just don't.
Rings made of cheap plastic materials. – I already mentioned this earlier – but the cheap plastic versions can be painful. Not only that, but most of these cheap materials can be breeding grounds for bacteria. That's why, wherever possible, I encourage everyone to buy silicone sex toys. Silicone is a hypo-allergenic material (meaning great for people who have allergies, or any skin sensitivites), and it's a non-porous, durable material that can be completely sterilized after use, proloning the lifespan and integrity of the toy in general. I think you've probably noticed by now that I'm a huge believer in the "quality over quantity" theory – especially when it comes to sex toys that you're going to be putting in the most initmate parts of your body.
Getting them from an indiscreet or non-reputable company. – There are a ton of sites these days offering you all kinds of sex toys. Some are highly reputable, and some are, well, not. Be conscious of where you pare purchasing from, and do your research. Read reviews, and know where you're getting them from. I' m not here to bash sites, so I won't name names, but before I was really experienced in the field of online sex toys, I bought my fair share of toys from companies who sent damaged or incorrect toys and wouldn't accept a refund. Or companies that promised discreet shipping and delivered anything but. So be wary. Buy from reputable sites. And FYI – anything I recommend here is fully approved by me. (If that means anything to you.)
Conclusion
Using vibrating rings is fun. If you haven't tried it yet, I challenge you to do so. And if you're having a hard time (pun intended) keeping an erection, or you feel inadequate in the size department, then I DOUBLE challenge you. Not only will you enjoy a new level of sensation (when you choose the right ring, these things can largely intensify your orgasm). And on top of feeling your new larger and harder cock, the placement and the vibrations of your ring will increase your partner's pleasure by so much. Trust me. So far, I have not had a partner that has not appreciated the addition of a ring… and I am quite well versed in this area! If you're having doubts, start with the Tantus and get your feet wet (so to speak) and then explore from there!
Cock Ring Reviews