The sex toy industry has come a long way since the creation of the basic cock rings. What was originally intended as a a great and simple way to keep your erection lasting longer, the powers that be in the land of sex toys have gallantly taken it upon themselves to make dick rings that not only help your erection, but feel amazing at the same time. And the best part is? These new rings are great for your partner too!
Top Ten Dick Rings That Will Leave You Open-Mouthed (and Jizzed-Out)
Gone are the days when cock rings were considered kinky. Today, they are practically a household item. Thanks to penis rings, many men have seen their self-esteem soar back into them like the mighty wind beneath their (cock) wings.
But (and there's always a but), just because we all have one or two (or a dozen), that doesn't mean we have the best ones. Trust me, I've been a dick ring worshiper for many glorious years, and I can proudly say that my list of best cock rings on the market is just that – the finest list that will have you singing praises to my ultimate knowledge.
I mean, not to toot my own pink oboe but, when it comes to dick rings, I know a thing or two. So, feast your eyes upon this – top ten dick rings of 2023 (and beyond)!
Lelo Tor 2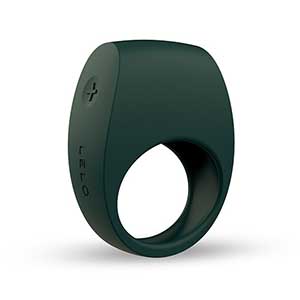 We're starting strong with the famous Lelo Tor 2. Some of you may remember my stellar review of it from a while back. I was literally blown away by how good this vibrating penis ring is.
Lelo Tor 2 is super stretchy and one of the most comfortable rings I've ever had the pleasure of wearing. It has a relatively traditional design that's standard for most silicone penis rings that are motor-powered. And, oh, boy, let's talk about the motor.
The powerful vibrations of Lelo Tor 2 practically guarantee pleasure for both you and your partner. It's reasonably easy to position the ring and, no matter how you do it, you'll both benefit from it. And by it, I, of course, mean – bow-chicka-bow-wow (I know, I'm a dork).
Anyway, Lelo Tor 2 really is one of the most impressive products on the market. As a bonus, it's also waterproof. So if you choose to venture outside of the bedroom, you can take it with you, no worries. Finally, it comes with a super fancy satin storage pouch that looks as if it's fit for high-end jewelry (and, in a way, it is).
We-Vibe Pivot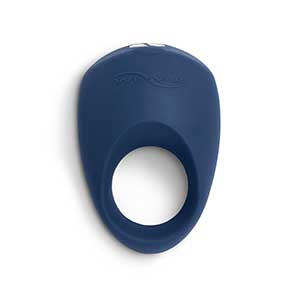 Another silicone penis ring that had me picking up my jaw from the floor is the We-Vibe Pivot. It will certainly make your sex life take a sharp turn for the better as soon as you try it out.
With a stretchy opening and a snug body that will vibrate directly onto the pink jelly bean in your lady's most special place, We-Vibe Pivot is a game-changer. Its positioning and power are a practical warranty for fun times. It has ten modes of vibration, which is just the tip of the iceberg with this bad boy.
The feature that sets We-Vibe Pivot apart from every other vibrating dick ring on the market is that the vibrations are more rumbly than shaky. They are deeper and more bass-like than those of other vibrating penis rings, which leads to more frequent (and stronger) orgasms in both partners.
Aside from that, the We-Vibe Pivot is app-assisted and controlled, and the software allows you to make your favorite playlists. They are just like regular playlists, but instead of sexy songs, you save vibrating patterns in the order that's most likely to make you scream with pleasure. Goodbye Marvin Gaye CD playlists, hello sexytimes with the Pivot!
Now, I'm not saying you'll see God when you use the We-Vibe Pivot, but your lady and you might just call out to whatever deity you believe in during playtime.
Tenga SVR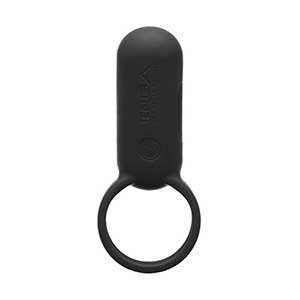 Switching things up a bit, we have Tenga SVR. Although it's another vibrating cock ring, it's different in design. Its body is more oblong than round, and it's longer. That feature alone makes it extraordinary, considering that it can reach even the furthest of clits (not all vaginas are the same, remember?).
Its long body makes it double as a vibrating bullet, making Tenga SVR perfect for coupled play and solo happy times. In other words, it's the ideal Christmas present.
Aside from that, Tenga SVR has five strengths and two modes of vibration. That's more than enough when it comes to versatility. Not to mention, the motor is powerful enough to make you and your partner sing with joy.
It's also relatively easy to go through the modes or switch them up in the throes of passion. The simple design and only one control button guarantee that you won't get confused during sexy times.
We-Vibe Verge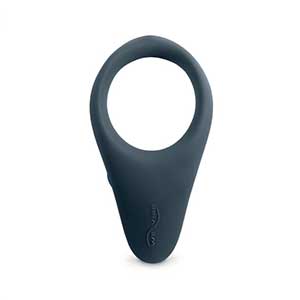 Far be it from me to favor a particular company, but We-Vibe really knows its way around vibrating cock rings. Their toys' design and functionality are simply outstanding, which is why two of them made their way onto my list.
We-Vibe Verge looks like the skinnier cousin of the We-Vibe Pivot. However, there's more to it than that. Given that We-Vibe isn't a money-hungry corporate conglomerate, they wouldn't make the same toy with a slightly different design just to suck some money out of us.
Quite the contrary. Where the Pivot targets the mighty clit, Verge aims at intensifying the pleasure during sex by vibrating its little head pressed directly onto the perineum.
Ah, the perineum. For the uninformed (or just unenlightened), the perineum is the crowning glory of your nether regions. It doesn't look like much, but the small strip of flesh has powerful capabilities. It's practically an orgasm button.
That being said, wouldn't it be nice if something was actually pressing the orgasm button while you were getting down and dirty? Well, We-Vibe Verge will!
With a powerful motor and fun modes of vibration, WeVibe Verge will massage your crowning jewels, stimulate your perineum, and make your quiver bone, well, quiver. Talk about multitasking!
Dominix Deluxe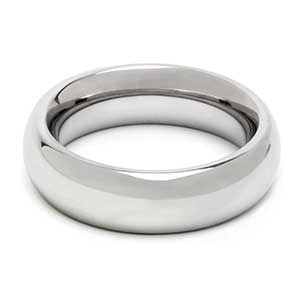 If vibrating silicone rings aren't your style, then try out a stainless steel beauty. Dominix Deluxe is a simple and elegant stainless steel ring that will adorn your stick shift much like a ring adorns a pretty, delicate hand. Except, you know, it will also make you see stars while hitting a home run.
Dominix Deluxe will grip you firmly but comfortably and, when it comes to baseball metaphors, it will help you look alive for all the bases (and the home run). The ring itself is quite heavy, which provides a fantastic sensation given that it's snuggly bound around Richard and the twins.
Overall, this cock ring will do more than just enhance your stamina and strength. Sure, the main benefit is that the shlong will be rock hard and ready to go (and go, and go, and go). However, given that it's a stainless steel piece, you can also play around with it and spice things up. For example, you can cool it down before putting it on and then have your partner go down on you. You'll feel as if the Snow Queen herself is sucking you off!
Tantus Vibrating C-Ring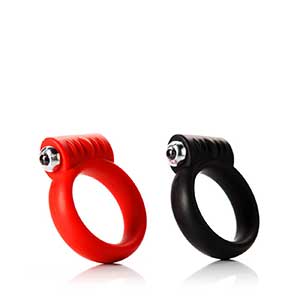 This silicone vibrating penis ring succeeded where many before have failed. Look, vibrating cock rings are a great way to make sure your partner (and you) come out the other side with shaky legs and a blissed-out smile. However, that's usually only the case if your partner is a woman.
Most vibrating rings usually have the objective of chasing down the elusive clitoral orgasm. Tantus Vibrating C-Ring is made so everyone can enjoy it, and for that, I applaud them. I'm all for equal opportunities and pleasure.
The ring's stretchiness makes it ideal for both around-the-shaft use and lets-include-the-twins-as-well use (if you know what I mean). The best part is that the vibrating portion of the ring is removable (you actually have to remove it to activate the vibrations). That means the ring can double as a vibrating bullet for one partner and a cock ring for the other partner.
When it comes to functionality, Tantus is a fantastic toy. It doesn't offer much in terms of versatility, as it doesn't have vibrating modes. However, the vibrations it does produce are of the nice, strong, rumbly kind (it doesn't just buzz non-effectively).
Nexus Revo Embrace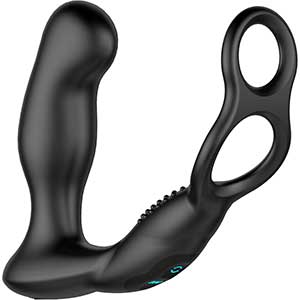 Before you say, "Hell no!" to this alien-technology-looking sex toy, hear me out. I know Nexus Revo Embrace looks like an oddly shaped torture device, but that's only because it's actually three different toys in one.
Appropriately named, Nexus Revo Embrace will embrace your joystick and your dangly bits so snuggly, you'll be able to last much longer and pound harder than ever. However, since the other end of the toy houses a prostate massager, Nexus Revo Embrace will also press on your prostate. But that's not all. The part of the toy that comes in direct contact with your taint has tiny bumps that will rub you in all the right ways.
In other words, Nexus Revo Embrace will milk you dry and leave you dizzy for hours. Once you figure out how to properly work this toy, it will be your go-to every other time you want your mind blown. Honestly, when I first tried it, and it hit all my spots at once, I came so embarrassingly quickly, my partner still talks about it at parties (yeah, I know).
The only reason this magnificent toy isn't higher on my list is that it technically isn't a cock ring as much as it's an all-around Orgasm Bringer.
Oh, did I mention that it comes with a remote and that you can control the vibrations from up to 8 meters away? Now, if that doesn't convince you, I don't know what will.
Tantus Silicone C-Ring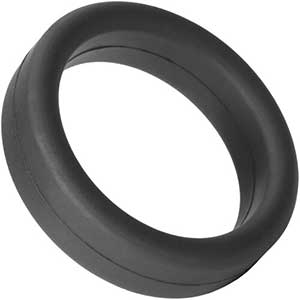 If you're not a fan of vibrating cock rings, I get it. The vibrations can throw some people off and make orgasms hard to chase down. On the other hand, they can also leave others dangerously close to finishing when they've only just gotten started. Either way, a non-vibrating penis ring is the solution.
Tantus Silicone C-Ring is one of the best silicone penis rings out there. It's simple yet brilliant because it's (as the name says) super soft. The juxtaposition of the snug, tight fit and the softness of the material feels heavenly.
There's no doubt that the Tantus Silicone C-Ring does its job. The erections you have with it will be stronger, and they'll last longer. You'll feel as if you could punch a hole in the wall with just your danger noodle. What's more, you could punch more than one. In fact, you could go all night punching holes, right?
Thanks to the stretchy silicone, getting the ring around you is easy as pie, and did I already mention the softness? Did I? Well, it feels like the most delicate hug my penis ever received, so pardon me for repeating myself.
Fifty Shades of Grey Love Ring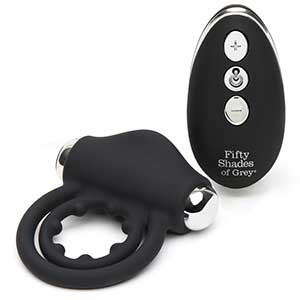 Yes, yes, I know, Fifty Shades of Grey was an atrocity that plagues our minds to this day. However, some good definitely came out of it – the Fifty Shades sex toy collection.
Although they are hit-or-miss, the Relentless Vibrations Remote Love Ring is definitely a crowd-pleaser. Technically two rings in one, the Love Ring fits very tightly around both the Lap Rocket and its motors. Its motorhead (heh, Motorhead) presses on the clitoris perfectly, and with six speeds and ten vibrating patterns, it will surely make the bed rock.
The design of this ring is really beautiful. It comes in one color (ironically, it isn't grey, it's black), and it's made out of silky smooth silicone. However, the best feature is the remote control. Instead of trying to jam your hand in between yourself and your partner to find the control button, you can simply change the settings via the remote control.
That particular feature also comes in handy for those who like to use rings during solo play or during partnered play that's on the kinkier side. With the remote control, you can literally put your pleasure into your partner's hands.
Doc Johnson Adjustable Cock Ring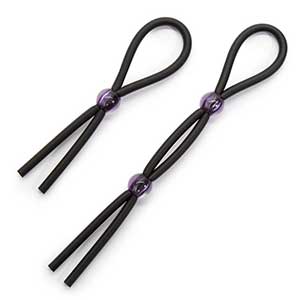 My list wouldn't be complete without a Doc Johnson product. Their adjustable cock ring is actually a set of two different rings – one that focuses solely on the shaft and the other that would cater to the bald twins as well.
I love adjustable dick rings because they really are a fit-all type of toy. With solid rings, you have to think about the girth of your love muscle (not to mention the dangly bits), while stretchy rings tend to get stretched out after prolonged use.
That's why adjustable rings are ideal. They'll fit you perfectly no matter the size, and you can control the level of tightness.
With soft yet sturdy silicone strings and an adjusting bead that won't feel uncomfortable, Doc Johnson's adjustable c-ring is the perfect pick for both beginners and veterans of cock ring play.
🏷️ Products Reviewed: 14
🥇 Best Product: Lelo Tor 2
📅 Last updated: November 29, 2023
Taking a Deep Dive Into the World of Dick Rings
I get the same question from newbies all the time – which type of penis ring is the best one for me? Well, here's the thing, buddy – you're the only one who can answer that question.
Pretty much all rings will do their basic job. They'll make sure your erection is harder and will help you last a bit longer in the sac. Everything else is up to your preference.
So, do you like a little something-something extra with your ring? Or are you more of a bare necessities type of a man?
As you've probably guessed from my top ten list, I'm partial to vibrating cock rings simply because they offer the best of both worlds and will provide fun times both for my partner and me. However, those certainly aren't the only ones on the market. In fact, when it comes to penis rings, the sky's the limit.
You can pick and choose between many different brands and versions. But when it comes to general categories, I'd like to take a second to go over the four most important ones:
vibrating penis rings
cock rings for anal play
silicone and metal penis rings
adjustable rings
1. All About That Buzz – Vibrating Cock Rings

The first-ever penis rings certainly weren't of the vibrating kind. In fact, they didn't really have any extra features and were disposable and made from sketchy materials.
The sex toy industry came a long way since then. And thank the Universe it did, because thanks to that, we now have vibrating penis rings! As soon as they hit the market, they became a hot item. Everyone wanted one because who doesn't like pleasuring their partner, right?
As I already mentioned, vibrating dick rings are a blast. To be honest, this is actually a pretty vast category, considering they come in all shapes and sizes.
As you've seen from my list, some of them have just a couple of extra features, while others have A LOT more to offer than simple vibrations. However, all of them still have some things in common. Vibrating rings:
Have either a shaft ring or a shaft-and ball ring (or both).
Come with a vibrating body that can press up against the clitoris or the taint.
So far, so good, right? Vibrating dick rings are usually made out of silicone, so they are soft to the touch and will feel pleasant for both partners. And if you think the vibrations only feel good for the woman, you have another thing coming.
Today, vibrating cock rings pack a pretty powerful punch, which means their vibrations can be felt all over the ring. In other words, your partner will feel the strongest sensations thanks to the fact the vibrating motor is pressed directly against her. However, your disco stick will also feel the vibrations as they travel through the ring.
Editor's Pick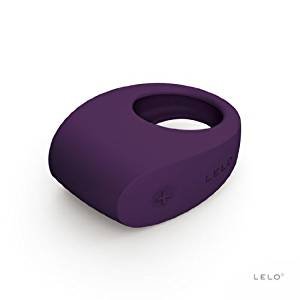 Lelo Tor 2

Satisfaction for both partners

Wear it different ways for different pleasure

6 vibration settings

Fully rechargeable

1.1 inch diameter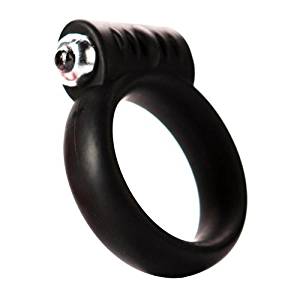 Tantus Vibrating C-Ring

Removable bullet vibe

Great for anal sex

High quality silicone material

Versatile and easy to use

2 inch diameter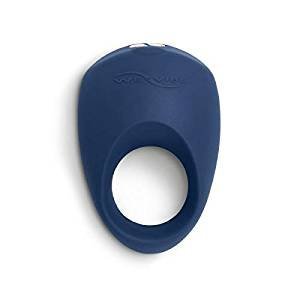 We-Vibe Pivot

10 pre-set vibrations mode

Couple-friendly

Stretchy material for confortable fit

Rechargeable up to 2 hours

1.25 inch diameter
2. Wild Cards for the Open-Minded – Anal Play Cock Rings

I've already said that most penis rings that vibrate have one goal – to get the woman to climax. That makes them ideal for heterosexual coupled play.
But what about guys who like some ass play during solo times? And, of course, what about gay couples?
Well, that's what anal play cock rings are there for! They are the thriller genre of sex toys because they keep you on the edge of your seat the entire ride. Aside from making sure you're completely stiff until the very (satisfying) end, they also edge you on by playing with the most pleasurable spot you have – the prostate.
Wearing an anal play ring is like having someone pull you in two different directions (in the best way imaginable). Not to mention, these toys can easily give a helping hand to those who have a hard time getting or maintaining an erection. Prostate stimulation is a surefire way to get (and stay) hard and finish strong, after all.
I'll be the first one to admit that long ago (like, a really long time ago), I was apprehensive about ass play. I immediately dismissed it as not my cup of tea because of prejudice. However, one anal toy changed that, and now I'm the self-proclaimed expert on anal play c-rings (and other toys).
Editor's Pick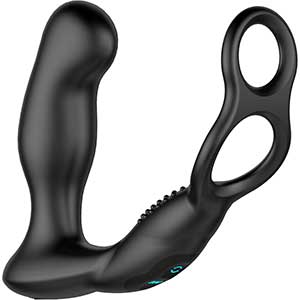 Nexus Revo Embrace

Ergonomically contoured shaft

Wear it different ways for different pleasure

34 combinations of pleasure

Fully rechargeable

1.3 inch diameter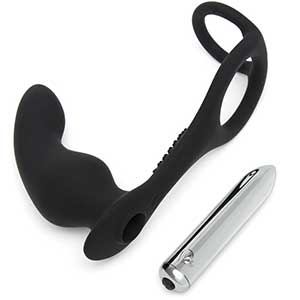 Rocks Off Ro-Zen Pro

Removable bullet vibe

Great for anal sex

High quality silicone material

Versatile and easy to use

1.4 inch diameter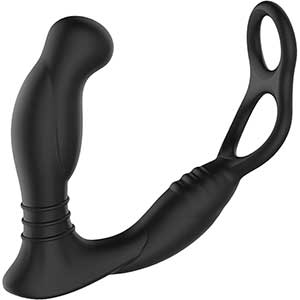 Nexus Simul8

48 pleasure combinations

100% waterproof

Stretchy material for confortable fit

Rechargeable up to 2 hours

1.29 inch diameter
3. Getting Back to the Basics – Silicone Cock Rings & Metal Cock Rings

If you're reading through my article thinking to yourself, "I don't want the fancy stuff, I just want a basic cock ring," I have news for you – there's nothing wrong with that. The market is full of basic silicone and metal penis rings for a good reason. People love basic stuff because it gets things done.
I know that vibrations and anal play aren't for everyone. There's no shame in that. Vibrations can throw you off your game, and anal play can be uncomfortable. So, if you're just looking for something that will help you keep your flagpole in the upright position longer, then basic rings are a great option.
Of course, there's a big difference between silicone and metal rings. Metal ones are heavier, which isn't always a good thing. However, they also allow for temperature play. Plus, they look fancy!
Silicone rings, on the other hand, are guaranteed to be comfortable. They are stretchy, and they are easier to put on. They'll hold your love stick upright and provide a pleasurable tightness.
What's more, it's not like you can get the wrong size (which is a real hazard with metal rings).
Editor's Pick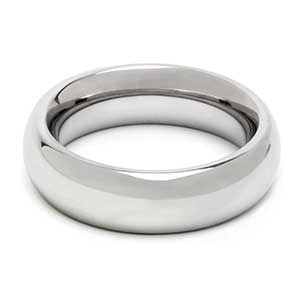 Dominix Deluxe

Satisfaction for both partners

Stainless steel

Smooth finish for extra comfort

Sensitive-skin friendly

1.9 inch diameter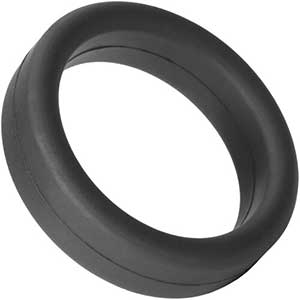 Tantus Silicone C-Ring

Boilable and dishwasher safe

Great for anal sex

High quality silicone material

Versatile and easy to use

1.5 inch diameter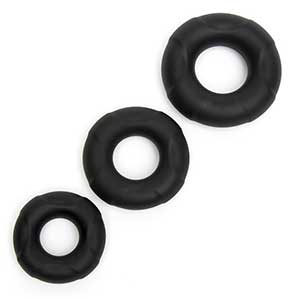 Lovehoney Ultra Thick

Best used with water-based lubricant

Couple-friendly

Stretchy material for confortable fit

Can be worn in different combinations

0.75, 1 and 1.25 inch diameter
4. When Your Size Is Non-Standard – Adjustable Cock Rings

Speaking of the wrong size – if your Sexcalibur is of the non-standard variety, or you simply like to have more control when it comes to the grip and tightness level, then adjustable rings might be the perfect choice for you.
Usually, adjustable cock rings are basically silicone strings with one or two beads on them that allow you to adjust the opening. That also means you can control and experiment with the level of tightness.
I usually recommend these rings to beginners, especially those who are more timid. There are a lot of misconceptions about penis rings out there. The main one is that they'll cut the blood circulation completely and make your Johnson fall off.
That's a load of poppycock, of course. No ring will make you a eunuch. However, if you do have that irrational fear, buying an adjustable ring might help you ease it. Some men prefer to have more control over the state of their penises, and adjustable rings are a perfect way to achieve that.
Adjustable rings also come in a lot of shapes and sizes, and if the silicone string doesn't look appealing, don't worry – there are other kinds out there. You can get a:
leather belt-like ring that has several "buttons"
lasso-like ring that has a pull mechanism
ring with a gear wheel mechanism
Editor's Pick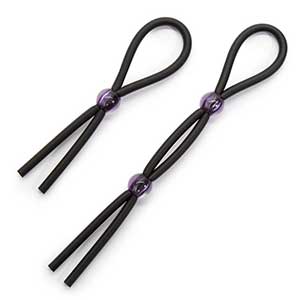 Doc Johnson Adjustable Cock Ring

Satisfaction for both partners

Wear it different ways for different pleasure

Intense cock and ball constriction

100% High-grade silicone

Slide-to-fit design to accommodate most sizes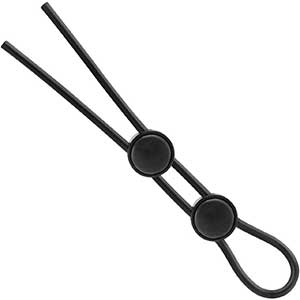 Stay Hard Double Loop Cock Ring

Double lock with quick release

Great for anal sex

High quality silicone material

Versatile and easy to use

Fully adjustable to fit all sizes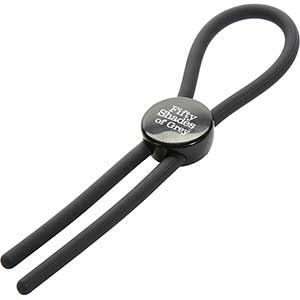 Fifty Shades of Grey Adjustable C-Ring

Travel-friendly

Stretchy material for confortable fit

Easy to clean

Couple-friendly

Completely adjustable to suit men of most girths
Penis Rings 101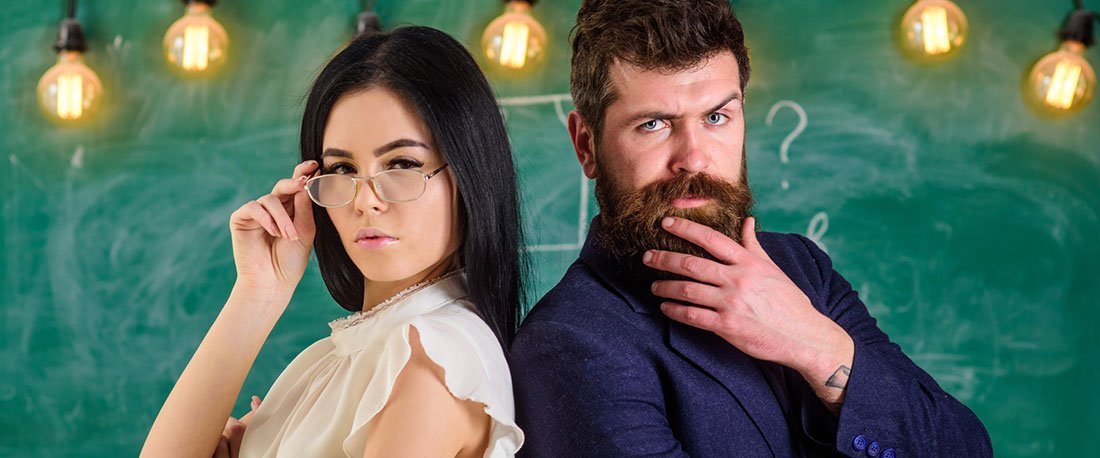 Lesson #1 – How to Use a Cock Ring (Without Damaging Your Schnitzel)
Talking about the types of rings or scouring the internet for the perfect one is a great way to spend an afternoon. However, the fun times can't continue unless you actually know how to use it.
So, if you've never used a dick ring before, the Dickring Master Mark is here to help.
First, take your ring and test its stretchiness (if it's a stretchy kind), its weight, and sturdiness. Next, get naked. Finally, get lube (because you'll need it). Some men prefer not to use lube as it can make the grip seem looser. However, if you're a complete beginner, you'll need the extra help the lubrication provides.
Lesson #2 – How Do You Even Put This Thing On?
OK, so, you're naked, with a shlong in one hand and the ring in the other. Perfect, now take a picture!
Just kidding; relax. If you have a ring that only goes around your shaft, then putting it on is kind of self-explanatory. Put some lube on it and slide it on, so it's nice and tight.
If you have the other kind, then start with a flaccid penis and follow these steps:
Make sure you get the balls in first (this is vital).
Get one testicle (the lower hanging one) in first.
Pull the first testicle and the scrotum through the ring.
Push the other testicle (super gently), so it can hang out with its twin.
Fold the shaft of your one-eyed monster.
Tuck the tip into the ring (this is where the lube comes in handy).
Get tuggin'! Grab the shaft and tug on it (again, gently, always gently) until everything is inside of the ring.
Position the ring where it's most comfortable for you (and your Lap Rocket).
And that's it!
Lesson #3 – Try Not to Yank Your Family Jewels and Other Safety Tips
Wearing a penis ring is perfectly safe. But (there's always a but), there are some things you should keep in mind:
Rings generally won't pull on your pubic hair, but trimming them will give you more access and visibility. A big bush might get in the way, so I advise you to do some manscaping.
Lube is a must (unless you already know your way around rings).
If you opt for metal rings (especially heavier versions of those), don't wear them for more than 20 minutes at a time.
Generally speaking, you shouldn't wear any ring for more than 30 minutes.
If you have some medical conditions that generally affect your blood flow (like heart disease or diabetes), consult your doctor before getting a ring.
Any pain, swelling (the bad kind), bruising, numbness, or blood is a sign that something has gone terribly wrong, and you should remove your ring immediately.
Lesson #4 – OK, Great, Now How Do I Take It OFF?
Once you've had your fun, the ring must go off (straight into the sink for cleaning). Stretchy rings are just as easy to take off as they are to put on. So, just stretch it and release your master sword.
Metal and other rigid penis rings go off in a similar way they go on. The penis must be completely flaccid for the ring to come off without any discomfort. Once your flagpole has gone down, remove the shaft first and then one ball at a time.
If your penis has not gone down even after climaxing, put some ice on it. That will kill even the most persistent of erections. Alternatively, you can also use a lot of lube to slide the ring off the erect penis (although I don't recommend that).
Lesson #5 – Clean Up Your Ring (and Your Ding-a-Ling)
You have to clean your rings (and all other toys) regularly. That means cleaning them with soap and water (or a toy cleaning product) before and after each use.
Waterproof cock rings are the easiest to clean because you don't have to be careful with them. The same goes for stainless steel ones. If your ring has a specific cleaning regime you need to follow, that will be included with the manual. I strongly suggest you follow it.
Lesson #6 – Now Stash It Away
Although most of them are gorgeous, we can't leave our dick rings just lying around. First of all, they'll be an interesting sight for potential visitors that you'll scramble to explain (that's abstract art, Mom, not a sex toy, what are you talking about?). Secondly, not storing your toys properly will shorten their lifespan.
After cleaning your ring, make sure it's completely dry. Then store it in a pouch or a storage container of your choosing. If the ring came with a ring holder (some silicone ones do), don't forgo the holder as it will help maintain the shape of your ring for longer.
5 Things you should know before buying a cock ring
1.

Some penis rings are uncomfortable.
Yup. Some of them are incredibly uncomfortable. I bought one not too long ago actually that looked pretty sleek, but the thin design was torture on my manhood. It was tight and uncomfortable going on, and even worse as we got going. My desire to move away from the bulkier looking rings I'm used to backfired big time. Go for feeling over look of the design!
2.

Not all rings are created equal.
In similar fashion to the satement above, it's important to realise that there are a ton of options on the market right now, and just like every other industry… some of them are awful. Make sure you really do your research and find the ones that are made with quality and pleasure in mind. Silicone is my favourite material, because it is soft and smooth, and doesn't get stuck like some of the cheaper plastic ones can. ("ouch" is all I have to say)
3.

They aren't as scary as you think they are.
I've heard from so many guys that the idea of wearing a dick ring just seems downright scary. "I have to pull my balls through where?! No thanks!" But I'm telling you (from a lot of past experience) – when you buy the best cock rings, that part is no effort at all. And the pleasure that you can get from these seemingly simple creations is well worth it! Just make sure you use lube, espcially the first few times as you're getting used to the idea.
4.

Your partner will love them.
Oh, let me count the ways in which your partner will be happy that you're wearing a penis ring… First off, your dick is going to be bigger and harder. And what kind of partner are you hanging out with if they're not interested in that?! Plus, when you wear one of the vibrating cock rings, you're adding an intense level of pleasure not just for yourself (yup, it feels good for you too) but ESPECIALLY your partner. Trust me… they will thank you.
5.

Always choose the vibrating option.
If you're not using a VIBRATING dick ring, then you're doing it all wrong. And here's why. When you purchase a non-vibrating ring, that's it – that's all it does. It makes you harder and bigger… but that's where the fun stops. When you choose one with vibrations, you then have the option to use it or not – depending on your own mood, your partner's mood, or whatever else you may base this decision on. And I'm telling you – your partner will appreciate this bit.
Buying a Cock Ring? Here's Some Food for Thought

If you've made the decision to buy a ring – congrats! I'm sure you'll enjoy it. However, before you click on that "buy now" button, consider the following:
Materials matter
Aside from determining the type of ring you want, you also have to make some decisions regarding the material. Body-safe silicone and stainless steel are the best and safest choices. TPE also isn't a bad choice, and some people prefer it because it's softer than silicone. However, keep in mind that that material is porous and practically impossible to sterilize. Avoid jelly toys in general as that material isn't body-safe. In fact, it's quite toxic and, more often than not, will lead to complications.
As does the size
Although some cock rings can accommodate most men, no matter how big their manhood is, you'll still notice that there is sizing among all types of rings. That's because rings work best if they fit you. So, make sure to check both yourself for size and the rings before making a purchase. Also, let's pretend for a moment that you don't already know the exact size of your bed snake (if you really don't, then you're less curious than I am). If that's the case, you'll need to measure the girth of it before making a purchase. You can do so with a measuring tape or, if you don't have that, with a piece of string or a thin rope that you'll later measure. No matter which method you choose, make sure you measure yourself multiple times so you can get the average number.
What you should avoid when buying cock rings
Buying the cheapest ring you can find.
I don't know how many times I can tell people 'you get what you pay for' and they still don't listen – I mean, there are some great options on the lower end of the price scale that I already mentioned earlier (the Tantus vibrating C-Ring) but if you're going to buy cheap, then you really need to do your research! I hear all the time that dudes didn't enjoy their first ring experience, and when I ask them about it, they tell me they bought the one for less than 10 bucks, and it sucked. Well yeah. Of course it did. Do you think you're going to get a better ride out of a 1983 Toyota Camry, or a brand new Maserati? Don't base your entire experience of these things off a super cheap version. Just don't.
Rings made of cheap plastic materials.
I already mentioned this earlier – but the cheap plastic versions can be painful. Not only that, but most of these cheap materials can be breeding grounds for bacteria. That's why, wherever possible, I encourage everyone to buy silicone sex toys. Silicone is a hypo-allergenic material (meaning great for people who have allergies, or any skin sensitivites), and it's a non-porous, durable material that can be completely sterilized after use, proloning the lifespan and integrity of the toy in general. I think you've probably noticed by now that I'm a huge believer in the "quality over quantity" theory – especially when it comes to sex toys that you're going to be putting in the most initmate parts of your body.
Getting them from an indiscreet or non-reputable company.
There are a ton of sites these days offering you all kinds of sex toys. Some are highly reputable, and some are, well, not. Be conscious of where you pare purchasing from, and do your research. Read reviews, and know where you're getting them from. I' m not here to bash sites, so I won't name names, but before I was really experienced in the field of online sex toys, I bought my fair share of toys from companies who sent damaged or incorrect toys and wouldn't accept a refund. Or companies that promised discreet shipping and delivered anything but. So be wary. Buy from reputable sites. And FYI – anything I recommend here is fully approved by me. (If that means anything to you.)
Rate Your Favorite Cock Ring
You Ask – I Answer!
As always, I encourage you to ask me anything you'd like to know about dick rings and sex toys in general. If I know it, I'll gladly share the knowledge with you. However, to save you a message, here are some of my answers to the most common questions you guys ask.
Can a penis ring get stuck?
As I mentioned in my safety tip section, a ring should go on and off easily. If it doesn't, that means something has gone wrong. Therefore, a dick ring can get stuck due to swelling, unyielding erections, and other problematic occurrences.
If that happens, and you can't get your penis to go down or the ring to come off, seek medical attention immediately (no matter how embarrassing it may be).
What's the best material to go for?
For beginners, I'd recommend silicone rings because they are easy to manipulate and can accommodate everyone.
Will all c-rings fit me?
There are a few one-size-fits-all rings out there, but it's still better to measure the girth of your penis and get the right size of the ring for you. In other words – no, just like pants and rings that go on other, more socially acceptable parts of you, not all penis rings can fit everyone.
Can I wear more rings at the same time?
You sure can, you rascal, you! For example, if you have a vibrating cock ring that just doesn't do it for you tightness-wise, you can add another one that will solve that little problem for you.
What's more, you can also experiment with the positioning of several rings and place one around the banana and the fruit baskets and the other one just beneath the head. It's one of a kind sensation!
Conclusion
Using vibrating rings is fun. If you haven't tried it yet, I challenge you to do so. And if you're having a hard time (pun intended) keeping an erection, or you feel inadequate in the size department, then I DOUBLE challenge you. Not only will you enjoy a new level of sensation (when you choose the right ring, these things can largely intensify your orgasm). And on top of feeling your new larger and harder cock, the placement and the vibrations of your ring will increase your partner's pleasure by so much. Trust me. So far, I have not had a partner that has not appreciated the addition of a ring… and I am quite well versed in this area! If you're having doubts, start with the Tantus and get your feet wet (so to speak) and then explore from there!
Disclaimer
Our articles feature affiliate links. If you appreciate our content and would like to show your support, you can consider buying your new sex toys using the links we provide. Every purchase made through our links helps us earn a small commission, without any additional cost to you.