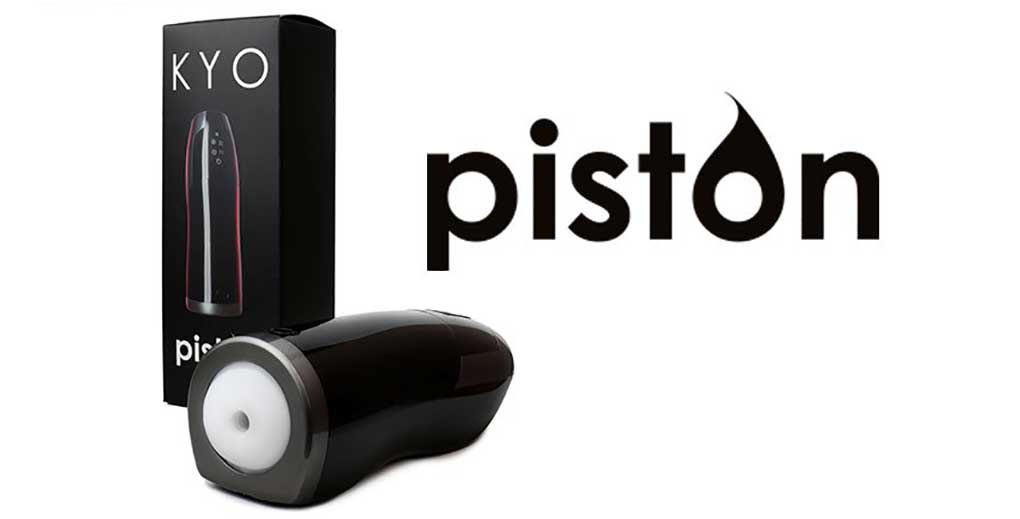 Welcome to the Kyo Piston Review – where I'll be telling you exactly why the Kyo Piston IS just as great as the advertisements say it is. With its sleek design, at first glance nobody would ever think it was a male sex toy on your dresser. Basically just a long black tube, it could be mistaken for any new tech gadget – but once you turn it on – well, let's just say you're in for a treat.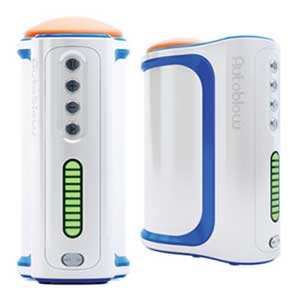 Autoblow A.I.+

Hands free blowjob toy

Heavy duty motor

Powered by artificial intelligence

Interchangeable sleeves

Body-safe materials

Plug it into any electrical outlet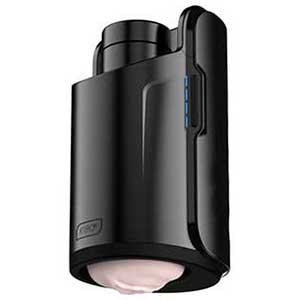 Kiiroo Keon

Automatic stroker

Sliding scale of speed

Elegant and discreet

Real-feel masturbation sleeve

Connects to video chat platform and VR porn

Easy to store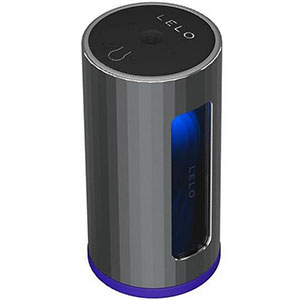 Lelo F1S V2

Hands free blowjob machine

Long-lasting charge

Fully waterproof

Powerful sensations

Realistic artificial skin material

Easy to clean

Promo Code: "HAPPYBF" - 15% Off
Before we move on, let's answer the question: What is the Kyo Piston?
The Kyo Piston is a sleek and modern sex toy for men that is designed to simulate the feeling of a blowjob. If you're not familiar with toys like these, then you wouldn't know that are a few different categories of male masturbation toys: basic masturbation sleeves, vibration masturbation sleeves and fully-automatic blowjob machines. As you may or may not have guessed, the Kyo Piston falls into the latter category: fully automatic blowjob machines.
But what does that mean? You've basically got a black cylinder here that looks pretty basic on the outside, aside from a few buttons, but INSIDE – that's where you've got the real surprise. Inside you'll find a super smooth sleeve made out of an incredibly soft and almost skin-like material. The inside of this sleeve has bumps and nibs and ridges to help create that amazing feeling on your cock when you slip it inside.
Yes, that's right. At one end of the black cylinder is a hole, and that's where you can slip in your own erect member. Then you just flip on the machine and let it do the rest! Flip through 6 different stimulation patterns and 3 speeds for a total of 18 different stimulation patterns. You're sure to find the one you like!
The Kyo Piston comes with the original "vaginal" sleeves, but the anal and oral sleeves are sold separately. I recommend getting them all so that you can change things up – because some days you want it nice and tight – and some days you want to last a little longer, right? But one feature that's worth mentioning is the heat function. This is actually the only blowjob machine I've ever tried that has a heating function (and let me tell you, I've tried plenty!) If it's cold outside, or you've got the air conditioning going, sometimes your male masturbator can get cold. Mix that will chilly lube, and your willy is going to shrink down. Adding this element of heat stops that from happening and also makes it feel more realistic – because as we all know, mouths, vaginas and anuses are all pretty warm inside!
Click Here To Visit The Official Website
How to use your Kyo Piston for best results:
Choose a sleeve. If you've only got the one, then you can omit this step. Otherwise, choose the sleeve that suits your mood and stick it in the machine.
Set the mood. This depends on what you're into. Put some POV porn on the big screen, or dim the lights and put on your favorite tunes – whatever gets you in the mood (for me it's totally the porn!)
Lubricate. The material is incredibly soft and smooth, but you're still going to want to use lubrication. Not only will it feel WAY better, and even more realistic when you use lube, but the lubricant will also help protect the sleeve material and make it last longer.
Stick it in. I don't think this needs any more explanation.
Play around. Move it around to see how it feels at different angles. Also play around with the speeds and stimulation settings to see what works best for you.
Edge yourself. I love doing this, and the more intense the blowjob machine, the better. And let me tell you – the Kyo Piston can be pretty intense, so watch yourself. But the idea here is to get yourself as close to climax as possible and then switch the machine off or pull out for more control. Wait a few moments for the intense feelings to subside and then stick it back in. See how many times you can do this until you eventually blow one of the biggest loads of your life.
Rinse and repeat. When you're done, clean out the sleeve. Then if you're up for it – do it again!
Cleaning and Maintenance
The Kyo Piston is actually a breeze to keep clean. At the touch of a button the casing opens up and you can pull out the sleeve. Then just rinse it with water and a gentle soap. Let it dry completely before putting it and the Kyo Piston case away for storage.
Related
This is what I loved about the Kyo Piston
Powerful Motor – I've tried many blowjob machines in my time, and I get quite excited when I find one such as the Kyo PIston that actually has some real power behind it! Some other machines will stop or stall, but not this one. This one powers through every time!
Long-lasting battery – I've often been a bit skeptical about male masturbation toys that have a rechargeable battery – only because I've had many experiences in the past where the website boasts a long-lasting charge only to find out mid-session that that wasn't true. Thankfully that wasn't the case with this one. It actually does last a long while. I've never had it quit on me mid-session.
Incredible suction and life-like sleeve – Seriously – the way this thing moves on my penis is incredible. I'm not entirely sure how the technology works, but I AM sure that it feels incredible. You'll have to try it to see what I"m talking about.
Very quiet – This is remarkably quiet considering the amount of power that it has. I only have to really worry about noise when I have house guests, but I know for sure they wouldn't be able to hear this – which is a major plus for me!
It heats up – I've never seen this before, and that rates this blowjob machine HIGH in my books! No matter how realistic the movements or the materials are – when your dick hits that cold lube on cold material, you know it's not real. This machine heats up to 38C – just like a real internal body temperature!
Lots of variety – With 6 different stimulation patterns and 3 different speeds for each, I never get bored. Depending on my mood I use a different one each time – or sometimes all of them in one sitting.
It's not all sunshine and lollipops
Forget to charge it sometimes – This is another reason that I a not always keen on rechargeable toys – I often forget to charge them. So i'm on my way home, and all I can think about is getting freaky with my toy, and when I get home I realise I haven't charged it. Hopefully some of you out there are more organized than me, and this wouldn't be a problem.
Would like to see some more variety in the sleeves – I like that there is the vaginal, anal and oral sleeves – and they all feel great. But I would like to see a little more variety between them and perhaps a few more sleeves in general. I like see how different nubs and ridges make me feel.
It's not cheap – No, it's not cheap. But it's not going to break the bank either. For most of us though, it falls at the "have to seriously think about this" price point. But I will say that you get what you pay for with this one. It's a bit more expensive than some of the other ones out there, but it's high quality, easy to clean and has lots of variety – so I while it's not cheap, it's also worth it.
My final thoughts on the Kyo Piston Review
If you're looking for an automatic blowjob machine that you're going to get a lot of use out of and that is going to last – then the Kyo Piston would be a good choice. It's well made, and has lots of different stimulation patterns to keep things interesting.
So far for me, the rechargeable battery has kept it's long-lasting charge which scores major points with me. Normally I opt for toys that plug directly into the wall so I'm never left hangin' mid-session but so far I've never had that happen with the Kyo Piston, even on my longer, more played out sessions.
So once again – if you're looking for a high quality, automatic blowjob machine that has a sleek design, is easy to clean and comes with a variety of speeds, sensations and stimulation then I think you'd be quite happy with the Kyo Piston. But of course, there's only one way to know for sure…
Click Here To Check The Up To Date Price
Product Specs:
| | |
| --- | --- |
| 🏷️ Name: | ⭕ Kyo Piston |
| 📁 Type: | ⭕ Blowjob Machine |
| ⚙️ Features: | ⭕ Long-Lasting Battery |
| 🛠️ Materials: | ⭕ ABS / TPE |
| 📅 Last updated: | ⭕ September 16, 2023 |
Disclaimer
Our articles feature affiliate links. If you appreciate our content and would like to show your support, you can consider buying your new sex toys using the links we provide. Every purchase made through our links helps us earn a small commission, without any additional cost to you.