This Frigging Girl Onahole Review wouldn't be complete without drawing some attention to the sexy lil' number on the box! Draw in true Japanese anime style, this cute and sexy girl is grabbing her own tit while she lifts her skirt to play with her pussy. What a GREAT visual as you slide your member deep inside this simple yet awesome pocket pussy.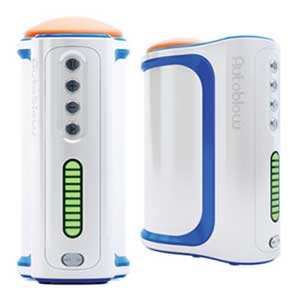 Autoblow A.I.+

Hands free blowjob toy

Heavy duty motor

Powered by artificial intelligence

Interchangeable sleeves

Body-safe materials

Plug it into any electrical outlet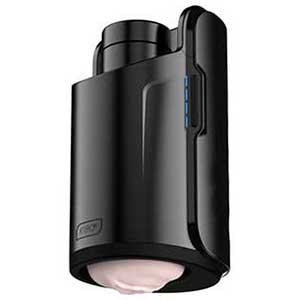 Kiiroo Keon

Automatic stroker

Sliding scale of speed

Elegant and discreet

Real-feel masturbation sleeve

Connects to video chat platform and VR porn

Easy to store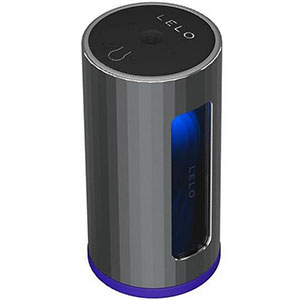 Lelo F1S V2

Hands free blowjob machine

Long-lasting charge

Fully waterproof

Powerful sensations

Realistic artificial skin material

Easy to clean

Promo Code: "HAPPYBF" - 15% Off
Not a lot of bells and whistles, this toy is all about functionality – and more specifically, getting you to bust a nut quickly whenever and wherever you want it!
Getting to know the Frigging Girl Onahole
While the girl on the box is sexy AF, the actual toy is based on performance and durability – not esthetics. This onahole has a simple shape with some basic curves you can grab onto. The entrance is far from realistic, but the feeling is anything but.
The simple one-hole design leads into a chamber of pleasure that begins with a deep groove inside the sleeve that holds lubricant inside the sleeve so that it reapplies with each stroke – giving you a nice slick, wet and smooth experience – just like the real thing! Then once you enter into the rest of the sleeve, you'll notice two very different textures within that will keep your manhood excited, and just enough variety to keep you interested as you go to town on this cute pussy!
Oh, and the material is pretty cool too. Very flexible, you can watch it stretch and expand as you move in and out. Very durable and very difficult to rip or tear even with rough thrusting and use.
Related
Getting the most out of your male masturbation toy (AND how to use it)
Okay, so if you have ANY experience with male sex toys, then this one is a no-brainer. It's a simple toy that works just like any other male masturbator. But still, there are a few ways that you can make sure you get the most enjoyment out of it which are as follows:
Use lubricant. Sometimes I feel like a broken record on here talking about using lubricant with sex toys – but you'd never believe how many times I hear that men have actually tried using these things without lube. I mean, you don't want to screw a completely DRY chick! Why would you want to screw a dry toy? #chafemuch?
Get creative. Because this toy is simple to use, light to carry around, and very durable – get creative! Try new positions, places, or people to use it in or with.
Watch your favourite porn. Whether you stick to the anime like you see on the box, or choose a different porn, watching porn will absolutely increase your pleasure!
STROKE IT! This is the most important part. ONce you've gotten comfortable, and lubed up – it's time for you to stick your member inside and stroke away! Play around with different speeds. And the harder you grip the Frigging Girl Onahole, the tighter it's going to feel. So play around!
Clean that ish up every time! This is a very important step that you're NOT going to want to miss! Once you've finished, make sure to rinse with a mild soap and water and let it dry before storing.
Click Here To Check The Up To Date Price
PROS
Still wondering if this is the toy for you? Let me tell you specifically what I liked about it:
It's easy to use. It's a basic masturbation sleeve, and so of course it's pretty darn easy to use! Just put on some lube, slip it on and go to town! No intimidation by this toy for sure!
It's waterproof. Because there's no motor or anything automated, it's completely safe to take into the shower, bath, or what have you. Just be careful with chlorinated water, as it could damage the soft material.
Feel-good material. Speaking of material, I love the way this toy feels! It's pretty soft and stretchy which is unlike a lot of other toys I've experienced. It's got a nice bounce to it, and with lubrication it really gives a slick and realistic feeling.
Pleasurable tunnel. I like how well you can feel the two different textures inside the sleeve. Depending how far you dive in, you get different sensations, and it feels different on different parts of your member. All around a great feeling!
CONS
Perfection doesn't exist. At least not in my world. Even my very favourite toys, people and movies have flaws, it's a part of life. And here are the things that I didn't love about this masturbation sleeve:
Very unrealistic looking. The sexy cartoon girl on the front of the box is very enticing, but the actual sleeve is not nearly as exciting. Just a simple oval for the opening, it doesn't really do anything visually for me. However, I know that is part of the durability since a lot of the super realistic openings can get tears and ruin faster.
Perhaps a bit TOO squishy. I'm all for the soft textures, and love to be able to control the tightness by squeezing more or less as I hold the sleeve, but at times I wonder to myself if it's TOO squishy – and maybe I'd like it a little bit more firm.
Not very long. This is actually a pretty short sleeve, which is I guess why it's as stretchy and soft as it is. The toy can expand with you as you push further in. Not normally a fan of toys like this, but this one does a pretty good job of maintaining the texture even when it stretches.
I'd recommend the Frigging Girl Onahole to many
At the end of the day, this toy will DEFINITELY get the job done! While it's not going to make it to the very top spot on my list, it IS a nice toy to use sometimes, especially when I want something that easily portable, and that doesn't require much effort to clean or prepare for use.
Easy to clean, feels great, and is very durable. It's a great male sex toy for someone who wants a sleeve for on the go and also for those who are new to toys and want to test out a few different styles. A good price for what you get, you can't really go wrong here.
Click Here To Check The Up To Date Price
Product Specs:
| | |
| --- | --- |
| 🏷️ Name: | ⭕ Frigging Girl Onahole |
| 📁 Type: | ⭕ Pocket Pussy |
| ⚙️ Features: | ⭕ Waterproof |
| 🛠️ Materials: | ⭕ TPE |
| 📅 Last updated: | ⭕ September 16, 2023 |
Disclaimer
Our articles feature affiliate links. If you appreciate our content and would like to show your support, you can consider buying your new sex toys using the links we provide. Every purchase made through our links helps us earn a small commission, without any additional cost to you.