If you love a super tight pussy, then you'll love the KYO Bound Kukuru – read on this review and find out why! As the name suggests, this toy feels as though it's tightly bound against your member to ensure you get the tightest, hottest screw you've likely ever had! That is, unless you screw virgins on the regular? Which we all know you don't – or you wouldn't be here!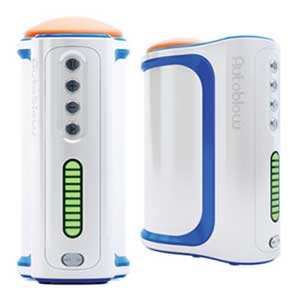 Autoblow A.I.+

Hands free blowjob toy

Heavy duty motor

Powered by artificial intelligence

Interchangeable sleeves

Body-safe materials

Plug it into any electrical outlet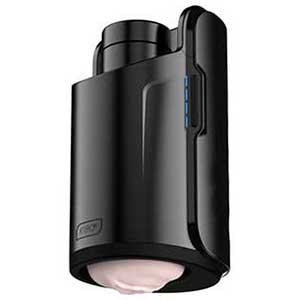 Kiiroo Keon

Automatic stroker

Sliding scale of speed

Elegant and discreet

Real-feel masturbation sleeve

Connects to video chat platform and VR porn

Easy to store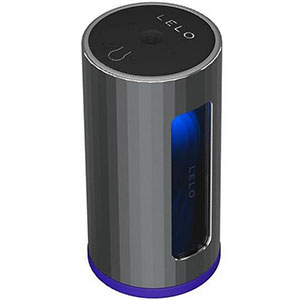 Lelo F1S V2

Hands free blowjob machine

Long-lasting charge

Fully waterproof

Powerful sensations

Realistic artificial skin material

Easy to clean

Promo Code: "HAPPYBF" - 15% Off
So, what exactly is the KYO Bound Kukuru?
The KYO Bound Kukuru is a super tight, and super realistic onahole. (AKA a male masturbation sleeve). However, its unique design ensures that the toy grips you super tight, similar to what you've always imagined a virgin pussy to feel like! (HECK YA!)
And although it's not an automatic blowjob machine (my faves!) it DOES have some awesome functionality that I've come to love. The unique outer layer actually constricts the soft inside of the toy – much like a tight rope wrapped around it would (hence the name "bound")- and it creates this incredible feeling of tight action, but super soft and realistic feelings inside the sleeve. With amazing ridges, dents and bumps inside the shaft, combined with the tight constriction of this unique material, I wouldn't use this one if you want a prolonged session – because I doubt you'll be able to last that long!
Related
How to use the Bound Kukuro:
This is a KYO Bound Kukuru review, not a how-to page, but I'm happy to offer up a few really great ways to use this awesome male masturbator so that you get the most bang for your buck! (pun absolutely intended!)
GET SOME LUBE. Seriously. Before you even THINK about using the KYO Bound, make sure you've got some good lube on hand! I've told you so many times now how tight it is. You're going to seriously need some lube if you want to have fun with this thing!
LUBRICATE. Now that you've got the lube, slather it on your member, and around the opening of the Kukuro for easy insertion.
PUT IT IN. That's right. Stick it in there. Yep. Feels awesome. I know.
STROKE IT. Grab that sleeve and start stroking back and forth. Fast or slow – that's entirely up to you. Just keep in mind that with the tightness of this sleeve, you'll want to make sure you start off slow, or the game may be finished before you barely begin!
CLEAN UP. Make sure you rinse out when you're done so you don't get any funky smells or bacteria building up in there. It's super easy to clean, so not to worry.
SPICE IT UP. You're totally gonna want to do it again. And soon. So do it! But why not try something new while you're at it? Change positions. Put on some porn. Do it in the car. (disclaimer: NOT while driving).
Click Here To Check The Up To Date Price
What I loved about the KYO Bound Kukuro
If you follow my reviews, you'll know how much I love hands free male sex toys… but there is a warm place in my heart for good ol' fashioned masturbation sleeves as well. There is something about the ease and simplicity of them that makes them a go-to for those days where you just want a quick wank, and don't feel like taking the time to plug in, and get settled. And as you can see from my KYO Bound Kukuro review, there are a lot of things I really like about this particular play toy:
Tight like a virgin. I'm pretty sure I already mentioned the fact that this toy is super tight! Something that's lacking in a lot of the generic toys on the market, this is my go-to when I want that super tight, slick feeling.
One-touch vacuum control. As if the Kukuru wasn't tight enough, there's a small hole on the outer sleeve that when you press your finger down, it creates a vacuum suction to make it even tighter. It's really fun to play with as you stroke – as though a woman is actually clamping down on your member as you ride in and out. Great feeling!
Four pleasure zones. The unique pattern engraved into the soft sleeve feels amazing, and has 4 noticeable variations in the sleeve so that you're getting a good ride the whole time. The squeeze on the head of your member is especially nice.
Very light. Light in weight, this is a great toy to bring with you if you travel often, or you just want something that's going to be discreet and easy to store.
Easy to clean. No moving parts also means that it's waterproof, and thus VERY easy to clean!
The KYO Bound Kukuro Review wouldn't be complete without the shadow side of the toy
Even my ALL TIME FAVOURITE masturbation toys have their downside, and so there's no difference with this one either. Here are a few things that could definitely be improved upon:
The entrance isn't very attractive. I know.. They say that beauty is in the eye of the beholder. But I just don't think is a very sexy looking toy. Not compared to some of the very realistic mouths and pussies I've used, but once you're inside, it doesn't really matter what it looks like anyway.
There's no automation. I mean I know.. It's obvious and was NOT a surprise, but I can't help but imagine what it would be like to feel this thing going at it on its own, without me having to move my hand back and forth!
KYO Bound Kukuro Review – Final Thoughts
Overall, I totally recommend this fake pussy to pretty much ALL males. That is, if you like a nice tight pussy. Whether you're a newbie starting out, or a seasoned male sex toy user, you'll definitely have some fun with this one!
However I WOULD warn you to not go into a session with this toy thinking that you'll put on your favourite 60-minute porn and have a great evening together – I highly doubt you'd last more than 5 minutes.
Click Here To Check The Up To Date Price
Product Specs:
| | |
| --- | --- |
| 🏷️ Name: | ⭕ KYO Bound Kukuru |
| 📁 Type: | ⭕ Pocket Pussy |
| ⚙️ Features: | ⭕ Waterproof |
| 🛠️ Materials: | ⭕ TPE |
| 📅 Last updated: | ⭕ September 16, 2023 |
Disclaimer
Our articles feature affiliate links. If you appreciate our content and would like to show your support, you can consider buying your new sex toys using the links we provide. Every purchase made through our links helps us earn a small commission, without any additional cost to you.