If you're looking for a high-quality male masturbator that isn't going to break down in a few months then the Lifetime Silicone Stroker is a prime choice. This masturbation toy is made of pure, high-grade silicone which means it's practically indestructible. And believe me, the creators of this toy tried their very best to destruct it!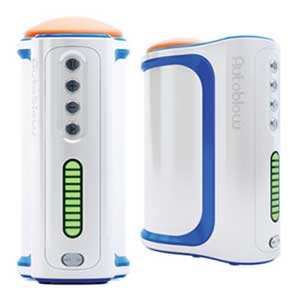 Autoblow A.I.+

Hands free blowjob toy

Heavy duty motor

Powered by artificial intelligence

Interchangeable sleeves

Body-safe materials

Plug it into any electrical outlet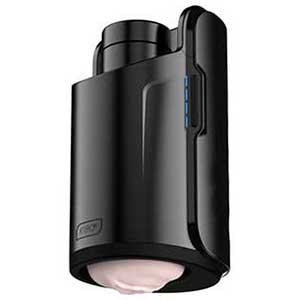 Kiiroo Keon

Automatic stroker

Sliding scale of speed

Elegant and discreet

Real-feel masturbation sleeve

Connects to video chat platform and VR porn

Easy to store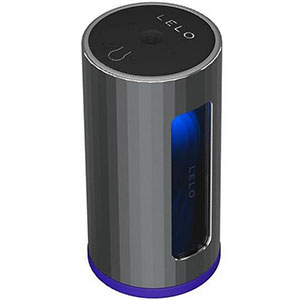 Lelo F1S V2

Hands free blowjob machine

Long-lasting charge

Fully waterproof

Powerful sensations

Realistic artificial skin material

Easy to clean

Promo Code: "HAPPYBF" - 15% Off
The Lifetime Silicone Stroker meets the most Rigorous Military Standards
Seriously – if you haven't seen it already, you've got to check out the video that the creators of this toy made showing just how indestructible this masturbation device really is. They froze it in a block of ice and then dropped it onto concrete (low-temperature test). They put the stroker into a pot of boiling water with pasta (high temperature test). They froze the toy and THEN threw it directly into boiling water. (temperature shock test). They filled it full of food (fungus test). They threw it into the dirt (sand and dust test). And each time the toy just bounced back to life (literally – silicone is pretty bouncy).
So if you're looking for something that is going to last forever, and go through hell or high water with you, then you've come to the right place. If you're simply looking for a masturbation sleeve that feels incredibly life-like and is easy to use – then you've also come to the right place.
Click Here For More Information About The Lifetime Silicone Stroker
What is the Lifetime Silicone Stroker?
This male masturbation sleeve is actually pretty simple as far as these toys go, since it's completely free of any automation, controls, buttons or switches. It's a large piece of silicone (with no case) that has an opening shaped like a pussy, and the inside of the shaft is textured for extra pleasure.
You can get two versions:
The first version is beige in color and has 'pleasure bumps' on the inside that will massage your penis the entire way down.
The second version is black in color and has 'pleasure ridges' on the inside that grip your shaft instead of massage it.
Either way, the texture feels amazing – it's just a matter of preference whether you like the many bumps that massage, or the ridges that sort of stroke your shaft as it passes by.
Related
Lifetime Silicone Stroker Intro Video
This Is How It Works
As I said, it's a pretty simple device, but you'd might as well get the lesson which is as follows:
Lubricate yourself and the opening of the stroker. This will ensure a smooth ride, and will make the silicone material feel extra enjoyable and realistic.
Stick your manhood inside and start stroking.
Experiment with the speed of your strokes, and also the pressure that you apply. Because there is no hard case on the outside, you can easily change the pressure by squeezing or releasing your grip.
Get yourself as close to orgasm as possible and then pull back before it actually happens.
Repeat step 4 as many times as you want/as many times as you can.
Have an incredibly intense orgasm.
Clean yourself and the stroker.
Go again if you're up for it.
Now of course, you can go straight from number 3 to 6 if that suits your fancy, but I'm telling you that the build up is worth it. That's one of the main reasons that I'm such a fan of sex toys for men – because the session is about me and only me – and I can take as long as I want, stop as many times as I want, and overall just behave any way that I want. But, that's just me.
Click Here For More Information About The Lifetime Silicone Stroker
PROS of the Lifetime Silicone Stroker
It's made of silicone. This is a real pro, honestly. So good in fact, that I'm going to offer you a full list of the benefits of silicon below, so be sure to scroll down when you're done reading my pros and cons.
It's completely waterproof. Although this is technically a benefit of the fact that the blowjob toy is made entirely of silicone, I had to put it here as its own PRO because for me, being able to bring it into the shower or bath is awesome. I know a lot of guys don't take baths, but have you felt how good it feels to screw under water? And a lot of girls aren't into that – so it's great to take one of these into the shower or bath or have at it.
The internal texture is phenomenal. The internal texture is pretty simple – either bumps or ridges – but it works! Both of them work really for me, and I can't really say I prefer one over the other. They're both definitely noticeable.
You can change pressure easily. The simplicity of the design allows for you to change the pressure so easily – just by tightening or releasing your hand around the toy – which means you can change the pressure even mid-stroke to really ensure you get it just how you want it.
It feels so realistic, so good. I was surprised actually how realistic it felt since nowhere did it say "real-skin" or "cyber-skin" but the texture of silicone, especially once it's lubed up, really lends itself to a realistic feeling of the inside of a wet vagina.
The 'Not so Good' Lifetime Silicone Stroker Review
It's simple. Maybe too simple? I know I said I love the simple design, but if it was the ONLY toy that I ever go to use, I think I'd choose something automated. The good news? I've got so many toys I don't know what to do with them, so I really enjoy having this one as part of my regular rotation.
It's a bit on the heavy side. The Lifetime Silicone Stroker is literally a hunk of molded silicone, so it's a bit heavier than some of the other male masturbators on the market. I don't mind that when I'm at home, but if I'm trying to bring it on a trip with me, it does make my bag a bit heavy.
There's no storage case. I love the fact that there is no hard case because it means you can easily adjust the pressure – but when it comes to storage, you've got to make sure you get a nice cloth and a box to store it in so that you don't damage it.
The many benefits of silicone
The Lifetime Silicone Stroker lasts as long as it does because silicone is a very durable material. But on top of that, it has many other great benefits.
It's easy to clean. Wash it with soap and water, or stick it in a pot of boiling water to completely sterilize it.
It's non-porous. The non-porous surface means you DON'T have to worry about getting bacteria trapped within the material, causing bad smells and a break-down of the material which can happen in some other strokers.
There is no odor. Many toys that are made of various rubber compounds can have an unpleasant smell right out of the package. Silicone is odourless so you won't ever have to worry about that.
It's basically indestructible. Whether you're dropping it on a cement floor, freezing it like they do in the video, or dropping it in boiling water, silicone is an incredibly durable material that will likely outlast YOU.
It's hypoallergenic. Most guys don't have to worry about this, but for those of you that have skin sensitivities, some materials can cause skin reactions. Silicone is often used in operating rooms and other sterile environments because of its hypoallergenic qualities. So if you've got skin sensitivities, silicone is your best bet.
A summary of my Lifetime Silicone Stroker Review
The Lifetime Silicone Stroker is a very durable masturbation sleeve that feels incredible. A little bit of lube, and that silicone is practically indecipherable from real human skin. You can easily change the pressure while you're 'in session', which allows you to really personalize the experience each and every time you play with this particular toy.
Cleaning and hygiene is also something that is really big for me. I hate toys that take longer to clean than they do to make me cum. So if I know that I have to spend a long time cleaning up afterwards, I'd rather just use my hand on most occasions. Which is why I love this toy. It's easy to clean with soap and water, but if I'm feeling lazy, or just want to ensure that there is no bacteria floating around in or on this stroker, I just dump it into a pot of boiling water for a few minutes to kill anything that's there.
So overall, this is a great masturbation sleeve for men of all sizes that is easy to use, easy to clean, and feels incredibly realistic.
Click Here To Check The Up To Date Price
Product Specs:
| | |
| --- | --- |
| 🏷️ Name: | ⭕ Lifetime Silicone Stroker |
| 📁 Type: | ⭕ Male Masturbator |
| ⚙️ Features: | ⭕ Completely Waterproof |
| 🛠️ Materials: | ⭕ Silicone |
| 📅 Last updated: | ⭕ November 29, 2023 |
Disclaimer
Our articles feature affiliate links. If you appreciate our content and would like to show your support, you can consider buying your new sex toys using the links we provide. Every purchase made through our links helps us earn a small commission, without any additional cost to you.