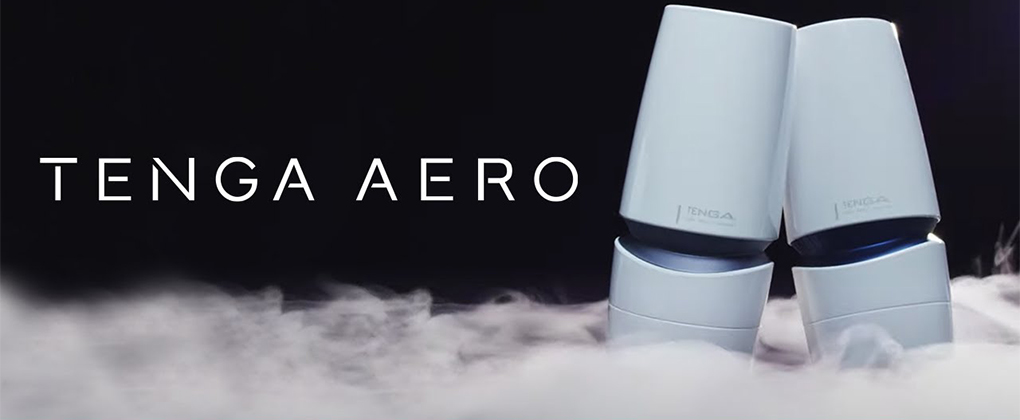 Tenga is, without a doubt, one of the most intriguing manufacturers of men's pleasure items out there today. I always love to get my hands on their new releases! This time, I treated myself to Tenga's brand new suction masturbator – the Aero Silver Ring. The new Aero ring actually comes in two variants: Cobalt Ring and Silver Ring. For this review, I tested the Aero Silver toy, which provides pleasure from "spiraling surroundings" and allows you to control the suction and tightness via a newly developed Aero Dial. So how did the Tenga Aero Silver Ring do when I slid my one-eyed snake inside? Check out my Tenga Aero Silver review!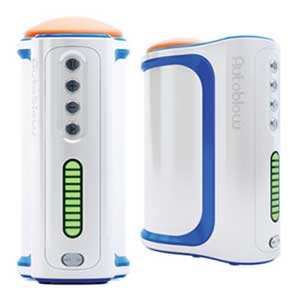 Autoblow A.I.+

Hands free blowjob toy

Heavy duty motor

Powered by artificial intelligence

Interchangeable sleeves

Body-safe materials

Plug it into any electrical outlet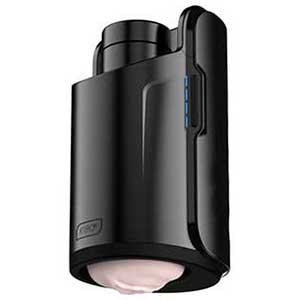 Kiiroo Keon

Automatic stroker

Sliding scale of speed

Elegant and discreet

Real-feel masturbation sleeve

Connects to video chat platform and VR porn

Easy to store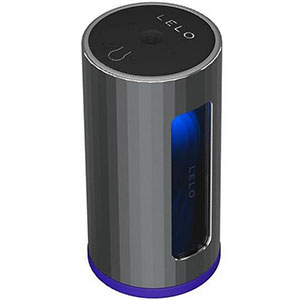 Lelo F1S V2

Hands free blowjob machine

Long-lasting charge

Fully waterproof

Powerful sensations

Realistic artificial skin material

Easy to clean

Promo Code: "HAPPYBF" - 15% Off
Tenga Aero Silver Ring Breakdown
What exactly is the Tenga Aero Silver Ring? If you don't know anything about Tenga, this Japanese manufacturer is one of the leaders in male masturbation sleeves. After all, Japan is famous for its robotics, and Tenga is generally at the top of everyone's list when it comes to self-pleasuring sex gadgets. Just take one look at the new Aero series, and the futuristic design will definitely impress you. I especially loved the Star Wars-like aesthetics of this toy!
What's more, Tenga's products like the new Aero suction cup are special because they do not attempt to look realistic. They don't replicate any part of the female and male anatomy. Basically, you're not getting a male sex toy that looks like a tight ass or pussy or delivers a cheap blowjob wannabe experience.
Some guys may not love that, but the upside is that Tenga's toys are their own thing. They truly provide a one-of-a-kind masturbation experience! That experience is quite different compared to penetrating any old pocket pussy and imagining you're pumping your load inside your favorite pornstar. Think of this toy as a suction machine on steroids that will milk you inside and out!
Click Here To Check The Up To Date Price
The Perfect Experience From Personalized Suction?
The Tenga Aero Silver Ring was released in early 2021. As mentioned, it belongs to a series of new self-pleasuring sleeves that uses new suction technology. What I like best about it is its personalized suction technology that stands out compared to other male masturbation toys.
Also, what caught my eye (and my penis' intrigue) at first during this Tenga Aero Silver review was the toy's sleek, robot-like design and build quality. Apart from the glossy silver-on-white aesthetics, it also has a durable plastic casing. Plus, the internal sleeve is made of silicone and TPE. Those are the go-to materials that you should always look for in sex toys. To me, the inner sleeve of the Tenga feels durable, skin-safe, and it creates a smooth velvety feel. As always, the Aero Silver includes a packet of Tenga's Hole Lotion lubricant.
What Does This Magical Toy Actually Do?
The Tenga Aero Silver Ring is approximately 6.7 inches (17.2 cm) in length and 3 inches (7.8 cm) in diameter. The length is fairly standard for male masturbator toys, and it will suit most penis sizes. Plus, I found that the diameter is just perfect for me. It's neither too tight nor too loose. What's more, the inner sleeve is easily removable.
In fact, one of the best things I noticed during my Tenga Aero Silver experience is that the manufacturer takes extreme care in showing men how to use and clean their sex toys correctly. To start, just get horny, lube up the sleeve, and off you go! Then, to clean the toy, just pop the sleeve out, turn it inside out and gently wash it with soapy water. After that, simply place the lid in an upright position and slide the sleeve over the long black peg. The included drying station is quite handy here because it lets you dry your toy out quickly and safely.
So… Does It Feel Like a True BJ or a Real Hole?
Honestly, we all know that it's tough to replicate a warm mouth and throat of a beautiful woman going down on your Johnson. However, some male masturbators are getting pretty darn close these days.
During my Tenga Aero Silver review, I realized that this Tenga toy is a world of its own. And when I say that, I mean that it can produce intense blowjob-like sensations. Yet, it can also drive me wild with other types of pressure that feel extremely close to vaginal and anal sex. I like to think of it as a mix of all three holes, but I'll delve into that later. For now, let me tell you about the features that I liked the most on the Tenga Aero Silver Ring.
Personalized Suction With the New Aero Dial
The Tenga Aero series introduced a new Aero Dial adjustable suction technology that differs from the manufacturer's other products. Basically, the dial lets you crank the suction up or down. That way, you can set your desired level of tightness. By turning the external housing with your hand, you can choose from ten different suction settings. They are indicated by a level marker found just below the Tenga logo. This changes the pressure and the air suction.
In simple terms, turning the dial clockwise makes the suction stronger. If you turn it counter-clockwise, you'll lower the pressure and decrease the tightness. Aside from it being mindlessly simple to use (especially when you're entranced in sexual bliss), I honestly loved the taper on the dial. You can use it for anything from subtle changes in pressure to an intense squeezing sensation for just when you're about to explode.
Internal Squeeze Ring
When I used this toy for my Tenga Aero Silver review, I also noticed heaps of real-feel pressure on the inside. This is due to the redesigned internal ring. The ring is embedded in the toy's sleeve, and it keeps the air inside. This creates a vacuum and produces genuinely realistic sensations of gentle to intense penetration. Frankly, the inner ring will truly make it feel like you're actually popping a load inside a real person!
Silver vs. Cobalt Ring?
On a side note, I've already mentioned that there are two different versions of the Tenga Aero. The Silver Ring has a silver ring at the base, whereas the Tenga Aero Cobalt Ring has a blue ring. The differences are mostly internal, with the Tenga Aero Silver Ring providing a spiraling inner design. Conversely, the Cobalt Ring version has what Tenga refers to as internal suctioning surfaces.
One thing to remember here is that the manufacturer doesn't actually explain the differences between each design. As far as I understood it from other reviews, the Silver version has a more subtle internal design with gentle spirals. Conversely, the Cobalt version has additional suctioning surfaces with more twists and turns and a slightly more squared-off texture.
Related
Using the Aero Silver… Yes, It's That Powerful!
To be perfectly honest: I f*ing loved the Aero Silver Ring!!! Obviously, I'm a sucker for all sorts of masturbatory products, and I've tried dozens of them. But… I think that there's something truly special about this toy! After it arrived, I tested it several times on my own and with my lady over the last couple of weeks. Basically, I came to the same exact conclusion every time – this thing can suck like there's no tomorrow!
Overall, I thoroughly enjoyed the internal patterns, which felt more complex compared to other sleeves I've tried. Also, it feels like the patterns move with every stroke. Every thrust is slightly different, and the inner sleeve gives you a pleasing yet still strong and tight fit around your pecker. Plus, there are a couple of other things that I noticed during my Tenga Aero Silver review.
For one, the inner pattern at the top is intense, and it just feels amazing. It stimulates the head of my penis like no other toy. All of that happens before we get to the versatile Aero Dial. What impressed me the most here and made me blow some of my biggest loads was the change in pressure and suction. In fact, with more pressure and airflow at its lowest settings, the toy felt like a vagina or a mouth. However, if you crank up the suction and the tightness, you get into some truly brutal territory, especially if you're horny as heck. With the dial up all the way, it feels like you're slipping inside a soft, tight sphincter or getting a really, really deep BJ. But let me warn you – you'll come way too quickly on the highest settings!
Click Here To Check The Up To Date Price
Couple Play
If you're like me and you love to stick your cock inside all your partner's holes, this toy is a must-have. You'll reach for it every time your GF is too tired! Quite honestly, the Tenga Aero Silver is quickly becoming my favorite place to bust a nut besides my bae's holes.
However, we tried it together a couple of times for this Tenga Aero Silver review, and I really enjoyed it when my GF slid the cup over my dong and started pumping me dry. The best part? We own a few different suction cups, and this one surprised me for its versatility and the special sensations it provides. It can give me a mix of oral, vaginal, and anal sex anytime I want it without breaking my GF's holes in half! Still, it can be a bit too intense if you want to switch between the Tenga and your partner. I had to bust a nut immediately after I switched from the toy to my GF.
Oh, and we also noticed that this thing makes some neat sounds. It's not too loud, which is especially great for a masturbator toy. When we used it together on me, we noticed that the suction effect creates soft sucking or even queefing noises. This was actually quite cool because it makes the whole experience more realistic.
What I Loved
Special inner texture – As I said, the inner sleeve feels amazing. It changes slightly with every thrust. The material and the inner spiraling surfaces, plus the pattern at the top, will drive your cock crazy!
Aero Dial – The settings on the dial range from comfortable to incredibly tight, which replicates all types of penetrative sex. This feature makes the Aero Silver feel like a swiss army knife of male masturbator toys!
Internal suction ring – The internal ring is a perfect fit and feels like a real hole when it wraps itself around you.
Waterproof and easy to clean – There are no electronics to mess around with, which means you can have fun with this toy in the shower. Plus, it's incredibly easy to clean, especially due to the supplied drying station.
You get a lot for your money – The Aero Silver Ring costs around $60, which is more compared to other moderately priced masturbator cups. However, I feel that you'll get a lot in return for this price.
What Could Be Improved
I didn't like the included lube – To me, the included Hole Lotion lube was a bit too thick and oily. I think that a lighter lube brings out the full potential of this toy, especially if you apply it on the inside, outside, and over your wang.
It might be too small for you – While the toy can accommodate various sizes, you may not be able to push it down all the way if you're somewhat large. I had about an inch of my rooster left out when I reached the end of the toy, but this wasn't a big deal.
Is there such a thing as too tight? – Sometimes, the Aero Silver made me explode and fill it up with my load way too early. I went too far with the Aero Dial a few times, and it was just too tight for me. I'll let you decide whether this is good or bad. Fortunately, some of the lower suction settings are great for training, edging, and just learning how to last longer and get better at sex.
Final Thoughts In My Tenga Aero Silver Review
To sum up this Tenga Aero Silver review, I think that this is the perfect toy for anyone who hasn't tried a Tenga product or another suction cup before. It will twist, pump, and squeeze your Johnson with tons of unique sensations while emptying your balls dry. I truly had some memorable moments with it. If you're looking for an all-purpose masturbator to give you oral, anal, and vaginal sensations along with adjustable suction technology, look no further!
Click Here To Check The Up To Date Price
Product Specs:
| | |
| --- | --- |
| 🏷️ Name: | ⭕ Tenga Aero Silver |
| 📁 Type: | ⭕ Male Masturbator |
| ⚙️ Features: | ⭕ Suction Control |
| 🛠️ Materials: | ⭕ Silicone / Elastomer |
| 📅 Last updated: | ⭕ November 29, 2023 |
Disclaimer
Our articles feature affiliate links. If you appreciate our content and would like to show your support, you can consider buying your new sex toys using the links we provide. Every purchase made through our links helps us earn a small commission, without any additional cost to you.