Masturbating with an egg. I know, sounds pretty weird right? But the folks over at Tenga have actually created a whole line of sex toys that are shaped like, you guess it, eggs! From the Wave to the Spider, they have about 20 different variations of male sex toys that all look like eggs on the outside – but instead of a yolk on the inside, you've got ribs and waves of pleasure that will make you cum for sure, read on my review and find out why.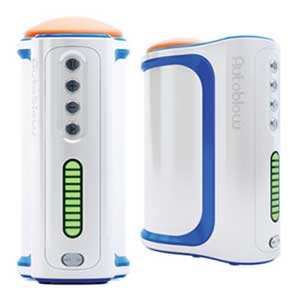 Autoblow A.I.+

Hands free blowjob toy

Heavy duty motor

Powered by artificial intelligence

Interchangeable sleeves

Body-safe materials

Plug it into any electrical outlet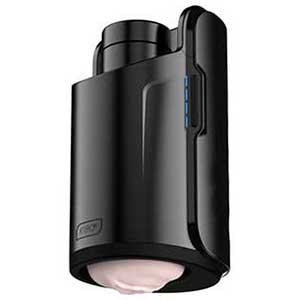 Kiiroo Keon

Automatic stroker

Sliding scale of speed

Elegant and discreet

Real-feel masturbation sleeve

Connects to video chat platform and VR porn

Easy to store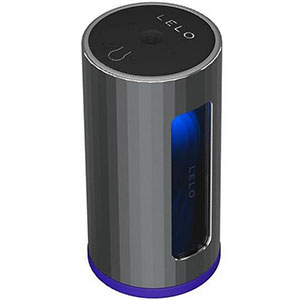 Lelo F1S V2

Hands free blowjob machine

Long-lasting charge

Fully waterproof

Powerful sensations

Realistic artificial skin material

Easy to clean

Promo Code: "HAPPYBF" - 15% Off
What is the Tenga Egg?
As I said, there are about 20 variations of the Tenga Egg, but they all follow the same ultimate design. These masturbation eggs stand about 2.5 inches tall, and are less than two inches wide – so not MUCH bigger than a real egg. When you purchase the egg, it is wrapped in a tight fitting plastic that you have to unwrap – and honestly, it's a bit like peeling a boiled egg. (In fact, they even have a line called 'hard boiled'). Once you remove the wrapping, you'll find something that seriously resembles an egg – from the color to the bouncy texture. However, the Tenga egg has a flat bottom, so you CAN rest it on the table.
The flat bottom also has the entrance hole, and inside are different ridges, waves and bumps to stimulate your shaft upon insertion. Now, if you recall – I said that the egg is only about 2.5 inches tall and you may be concerned about how they would actually feel – you know, just hanging around on the tip of your dick. BUT – the Tenga Egg is incredibly stretchy! You'll actually be amazed at how stretchy it is. Tenga says that it can accommodate pretty much any sized man, and I can't technically confirm that since I've only tried it on myself, but I know it fits me.. And I've tried stretching it out as far as it will go, and it seems like it would fit most guys. However, I can't say anything about how it would feel stretched out that thing.
Related
Unique Clean Up
Okay, so Tenga is always on about being the most hygienic toys, right? Well they've taken that to a whole new level. This has GOT to be the easiest sex toy to clean in the world. And why am I so sure about that? Because it's made to be disposable! Yup, that's right – you use this toy once, and then you toss it in the trash!
I mean, I can't say that's really helping our waste issue on the planet, but it's still pretty cool. I mean, no clean up hassle at all – it's great to bring with you if you're going somewhere and don't want to worry about leaving it behind. Plus, the fact that it's made to be disposable means that the price is incredibly low. The prices of the different eggs do vary, but all of them are under 10 bucks. This makes it a great toy for any newbies to try, since they don't really have to commit to anything. You can just try it. If you like it, awesome! If you don't, no worries! Chuck it in the bin and carry on – you're what, 8 bucks poorer but one orgasm richer. Plus, it means that you can try all the different designs if you really want to. When you're looking at toys that cost upwards of a hundred bucks, and they've got 20 different models it's unlikely you'll ever get to try them all. But with the Tenga Eggs, you can!
There Are So Many Tenga Egg Designs – How Do You Choose the Best Tenga Egg?
Okay, so there are literally 20 different designs making it seem a bit overwhelming to try to choose the best Tenga Egg. Thankfully, as I mentioned above, they're pretty cheap, so you can try at least a few different ones. However, getting to know the different categories is a good place to start when you're looking to choose an egg.
The different categories are:
Tenga New Standard (6 designs available only in the US and Asia)
Tenga 6 Colors – Regular Strength (6 designs)
Tenga Hard Boiled – Strong Sensations (6 designs)
Tenga Lovers (one design)
Tenga Cool (one design)
So, if you're someone who likes a more firm pressure when you're using a male masturbator, then of course you're going to choose something from the Hard Boiled line. On the other hand, if you want something that's a bit more smooth and less intense, you can go for the regular strength OR the New Standard (if you're ordering to the U.S. or Asia).
The Lovers and Cool are both transparent – so if you find it stimulating to watch all the action, then these are the best tenga eggs for you. The Lovers design has hearts all over the outside which I'm assuming might make it easier to introduce into the bedroom with a partner? I' haven't tried that approach, but I think it might work for some.
Click Here To Visit The Official Tenga Egg Website
So.. What is it That I Like About the Tenga Egg Line?
It's a very unique line and honestly I never thought I'd be suggesting a masturbation EGG – but here I am, and this is why:
Tons of variety at a low cost. When you're choosing a blowjob machine that is even $50+, you want to make sure that you choose the exact style that is going to work for you – but how do you know that before you try it, right? With the Tenga Eggs, you can literally try all of them if you want, and you'll barely break 200 bucks. But this is useful for more than just deciding which Egg you like best… if you really pay attention to which designs you like best, and which didn't really work for you – you'll be able to make a more informed decision later on when choosing a more expensive, life-long masturbation friend.
Small, convenient, easy to clean (dispose of). The fact that you can just grab one of these fully wrapped and sealed eggs, throw it in your overnight bag, and head out is great. You don't have to worry about bulky cases or whether or not it's clean or charged. Each time it's like opening a brand new toy. And then when you're done, just toss it! So easy, so convenient.
There are Still a Few Things I don't Like About the Egg Sex Toy…
It's not really environmentally friendly. I'm one of those guys that brings reusable shopping bags like 50% of the times I hit the grocery store. The intent is there – I mean I own the bags, and they're always sitting by my front door – but how often do they actually make it to the supermarket with me? It's about a 50/50 chance. So I'm aware that we need less waste in the world, but I'm not always on top of it. That's kind of what sits in the back of my mind with these – I love the concept of them, but at the same time I'm like – is this wasteful to be throwing these away after each time I jerk off?
The stretch is good and bad. As with some of the other Tenga sex toys, I actually do enjoy the way this material moves and stretches over my manhood – but for those of you that are a bit queasy on different textures, this might not work for you. I don't know how to describe it other than 'bouncy'… if that makes sense?
My Final Tenga Egg Review…
Overall, like I said, these are really fun toys. They've got a lot of variety, and they're definitely priced right! I mean, if you're someone who thinks you'll only use a masturbation sleeve a couple times a year, then these inexpensive and disposable items are a great idea! However, if you're going to be using one a day, it's probably best to just invest in a high-quality, long-lasting masturbation toy.
I would definitely recommend these toys though, to anyone who is new to the male sex toy world. These masturbation eggs priced so low are a great way to introduce yourself to the different sensations and of course – see whether you prefer a device that's opaque or see-through. Plus, of course, on top of all of these aspects, these things do feel really great! I mean, i was surprised at how much pleasure I got out of something that was under 10 bucks! I usually preach that old saying "you get what you pay for" so I wouldn't expect much pleasure (or high quality materials!) out of such an inexpensive toy. However, these masturbation eggs have proven me wrong. I mean, that being said… they ARE designed for only one-time-use. But overall, I think they're a great, innovative addition to the male sex toy market.
Click Here To Check The Up To Date Price
Product Specs:
| | |
| --- | --- |
| 🏷️ Name: | ⭕ Tenga Eggs |
| 📁 Type: | ⭕ Tenga Sex Toy |
| ⚙️ Features: | ⭕ Small And Convenient |
| 🛠️ Materials: | ⭕ TPE |
| 📅 Last updated: | ⭕ November 29, 2023 |
Disclaimer
Our articles feature affiliate links. If you appreciate our content and would like to show your support, you can consider buying your new sex toys using the links we provide. Every purchase made through our links helps us earn a small commission, without any additional cost to you.