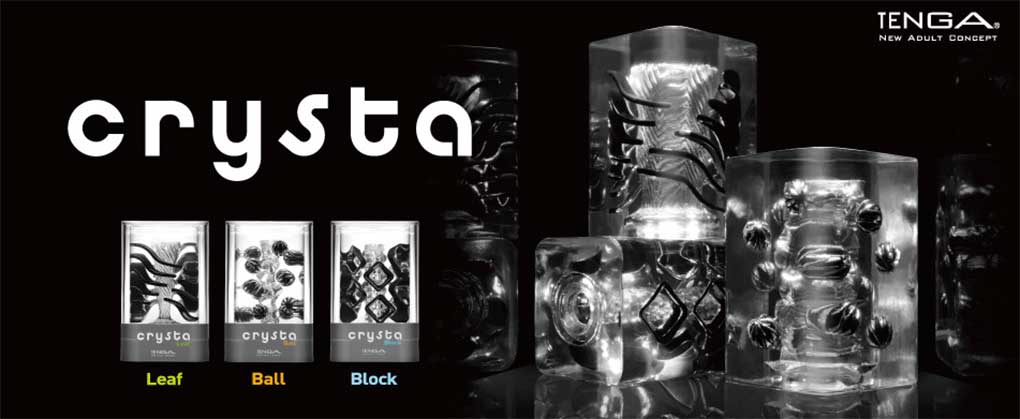 Welcome back, boys! I've got a new product to share with you, and I am (quite literally) bursting with excitement to tell you about the Tenga Crysta. Even though it's a toy that just hit the market, I think that it's shaping up to be the best new release this year. So sit back, grab a drink, and allow me to dazzle you with my Tenga Crysta review.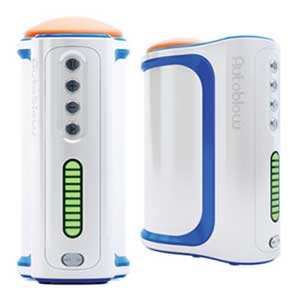 Autoblow A.I.+

Hands free blowjob toy

Heavy duty motor

Powered by artificial intelligence

Interchangeable sleeves

Body-safe materials

Plug it into any electrical outlet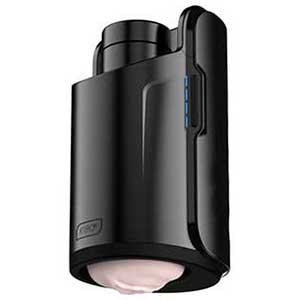 Kiiroo Keon

Automatic stroker

Sliding scale of speed

Elegant and discreet

Real-feel masturbation sleeve

Connects to video chat platform and VR porn

Easy to store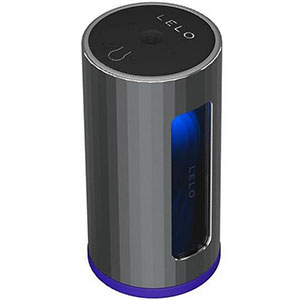 Lelo F1S V2

Hands free blowjob machine

Long-lasting charge

Fully waterproof

Powerful sensations

Realistic artificial skin material

Easy to clean

Promo Code: "HAPPYBF" - 15% Off
What Is the Tenga Crysta?
A while back, I did a Tenga Spinner review and talked about how innovative the entire design is. It coils and spins around your skin flute, giving you waves of endless pleasure. The reason I'm bringing the Spinner up is that the Crysta features a similar concept. It's a crossover between a masturbation cup and sleeve that will level up your solo sex game.
Right off the bat, I want to say that the Crysta isn't trying to mimic any type of sex. It's not like the Quickshot Launch, and won't feel like a thousand tiny tongues giving you a trouser-friendly kiss.
Instead, the Crysta will focus all of its mind-blowing properties on the tip of your dong. And as you twist and turn it, the elastomer will envelop every inch of your shaft and frenulum, providing unbelievable pleasure.
Just like with the Spinner and the Geo, Tenga pulled out all of the stops with the Crysta and made three versions of the toy. You can buy the Ball, Leaf, and Block, and each one has a different texture inside. I'll explain the strengths and downsides of each a bit later.
Another important thing I want to mention here is that you can reuse the Crysta up to 50 times. But you have to be really religious about washing it every time you blow a load.
Of course, I haven't counted how many times I've used the toy, and I'm pretty sure that almost no one will. So just take care of your Crysta, and it'll take care of you.
How It Comes
Some of you might know that I am a sucker for freebies, which is kind of why I like the Tenga toys so much. Unlike some other companies (that I will not name), Tenga will always send you something a bit extra, and the Crysta is no different.
When you buy the Tenga Crysta off the official website, you'll receive (obviously) the toy, as well as a little drying stand. There's also a plastic cover that you should definitely keep. It's there to protect your Crysta from collecting dust when you're not using it.
But the toy also comes with lube that I just had to talk about in my Tenga Crysta review. While there's nothing specifically wrong with it, and I'm thankful that the company sent free lube, I am definitely not a fan. The Hole (Real) lube is silicone-based, and it just doesn't mesh well with the Crysta. It makes the male masturbator cup way too slippery for my liking, and I had a hard time controlling the motions.
Also, and I know that you're going to say that I'm nitpicking here, but I just hate the fact that the lube has perfume in it. I see absolutely no reason for my dong to smell of perfume after my fap session.
It's a small pack as it is, and if you plan on using the toy in the future, you'll need a bigger lube. So while you're on the Tenga website, I recommend picking up a bottle of the Mild one, which is water-based, and just ensures a much better feeling all around.
Why I Think That The Crysta Is Cool
Do you know what I genuinely like about Crysta? It's that it's not trying to be anything that it's not. It's not trying to look like a vagina or a butt and then falling short.
Crysta has a unique design and something that I've never seen before. I mean, have you seen this thing? It legitimately looks like something you could put on a shelf to display, and no one would be the wiser.
The Crysta's also quite small, which means you can easily throw it in a bag and travel with it. Again, since it doesn't look like a body part, no one would know what you're sporting in your bag.
Tenga Crysta Specs
I want to use this part of my Tenga Crysta review to explain what exactly you can expect when you buy it. As I mentioned earlier, the Crysta is made from elastomer, which is a material that's both elastic and viscous.
Basically, it'll stretch enough to accommodate willies of all sizes. In fact, the insertable length on this toy is 4.7 inches, and the width comes at around 1.9 inches. So no matter what anaconda situation you've got going on in your pants, the Crysta will be more than enough. Even though it's not supposed to envelop your whole third leg, I think that most average dudes (myself included) can comfortably fit inside.
Also, since the Crysta isn't electronic, you don't have to worry about charging. That also means that you can easily use it in the shower or the bath. I'm not a huge fan of solo shower sex, but hey; whatever floats your boat.
The Crysta Versions

Earlier in my Tenga Crysta review, I mentioned that the toy comes in three versions: Leaf, Ball, and Block. Even though they're all the same size and shape, the textures inside are a completely different ball game. Allow me to explain.
The

Crysta Leaf
The Crysta Leaf is my personal favorite version of the toy because I've never seen anything like it before. First off, similarly to the Tenga Spinners, it has these "leaves" or spirals inside that caress you, oh so gently, until you blow the biggest load ever.
There are also ridges inside the Leaf that resemble waves and twist and turn around your dong, sending chills down your spine. But enough about my weekend plans, what are you up to?
The

Crysta Ball
As I'm sure you can guess from the name, the Tenga Crysta Ball has balls inside, instead of the leaves. Even though the whole ball thing has been done before, nobody's done it quite like Tenga. Basically, there are these floating pieces inside that massage your Schwanz and provide so much stimulation.
I do want to point out just one thing in this part of my Tenga Crysta review so that you don't get confused or scared of the toy. The floating shapes in all of the versions aren't directly touching you. They're covered by a ton of elastomer and just serve as stimulation tools.
With that said, I feel like the Crysta Ball was actually my least favorite version of the toy. Not because it's bad or didn't get me to finish (because it absolutely did), but it's just not as innovative as the other two.
The

Crysta Block
Last up is the Crysta Block that was such a hoot to use and play with. The Block has these square shapes inside of it, and they're like nothing I've seen before. At first, I thought that the Block was going to be a letdown, but boy, oh boy, was I wrong.
I would definitely recommend starting with the Block if you've never tried Tenga products before. It'll change your life. (I know that I sound like an infomercial, but you have to trust me on this).
Related
Busting a Nut With the Tenga Crysta
I don't want you guys to think that I'm telling you how to operate your third leg; I mean, it's every man for himself. But having played with the toy for a while now, I've figured out some tips and tricks that I wanted to share with you in my Tenga Crysta review.
First, you've got (obviously) get the Crysta out of the packaging, and get used to holding it. It's pretty lightweight and kind of squishy, so it's definitely a weird sensation at first. Then, put lots of lube inside before you go in.
As I mentioned, the Crysta is pretty shallow, so you don't want to go overboard with lube, but a few drops should suffice. Once you've done that, it's time for the fun part – getting your rocks off.
In my experience, I found that twisting and turning it, instead of just going up and down, does the job much better. It's also best to work it just on the tip and focus all of its magical powers there. You'll have much more fun doing that than if you tried stretching it across your hog.
That being said, if you want to get something that hugs your buddy from top to bottom, I'd recommend the Lelo F1s or the Mega-Bator. And I've said this before, but I'll say it again – nothing beats the Autoblow A.I. for that immersive, balls-to-the-walls feeling.
Cleaning Your Tenga Crysta
You know that I'm always the first to talk about the importance of cleaning your male sex toys, and I'm not making an exception in my Tenga Crysta review. If you don't clean and store it properly after use, you can easily ruin the toy. You can get mold and bacteria buildup, and there's honestly no saving the toy after that. Trust me, I know from personal experience, it is not a pleasant sight.
Anyway, getting back to the matter at hand, the first thing you'll want to do once you're done charming the snake is to run the Crysta under some water. Just make sure that the temperature is tepid or cold because hot water does not go well with the elastomer.
Then, using a mild or natural soap, wash the inside of the Crysta, and rinse. Don't use any alcohol wipes or cleaners on the toy because it will absolutely ruin it. I also don't recommend turning the Crysta inside out. If you do, you risk deforming it and just turning it into a pile of squishy garbage.
Once that's all done, you have to put the Crysta on the stand to dry, and that's pretty much it. I recommend putting the protective case over it because it'll help keep it in pristine condition for a longer time.
Where the Tenga Crysta Falls Short
Small size – So I have to get this off my chest. Even though the Tenga Crysta is a pretty new toy, I'm already seeing people bitch and moan about how small it is. But what they don't understand is that that's the whole damn point. The Crysta isn't supposed to (pardon my French) milk you whole, from top to bottom. It's a masturbation cup that focuses all of its attention on the top of your little buddy, not the entire General.
Hard to clean – The only real problem I encountered while working on my Tenga Crysta review is that it's kind of sticky on the outside. Since it's made from elastomer, it does collect quite a bit of dust and dirt. That's why it's crucial that you keep it in the storage box that it comes with.
Availability – Another pretty minor issue has to do with the fact that the Tenga Crysta is so new. It's not as available as some of their older products. So right off the bat, if you want to buy it, one of your only options is to go directly to the website where it might be sold out.
Doesn't last – Also, I can't say how long the Crysta will last. From where I'm standing, it looks to be a pretty durable toy, and from my past experiences with Tenga, it should hold up over time. But right now, your guess is probably as good as mine.
The Final Verdict
Overall, I have to say that the Tenga Crysta gets my stamp of approval. For such a small toy, it really packs a powerful punch; and I'd expect nothing less from Tenga. My absolute favorite thing is how unique the toy looks and how compact it is. Not to mention, but the price is really good for what you get.
So I hope you enjoyed my thorough Tenga Crysta review, and that it's made you see just how damn good it is. As always, if you have any questions, feel free to hit me up and chat.
Product Specs:
| | |
| --- | --- |
| 🏷️ Name: | ⭕ Tenga Crysta |
| 📁 Type: | ⭕ Male Masturbator |
| ⚙️ Features: | ⭕ Waterproof |
| 🛠️ Materials: | ⭕ TPE |
| 📅 Last updated: | ⭕ November 29, 2023 |
Disclaimer
Our articles feature affiliate links. If you appreciate our content and would like to show your support, you can consider buying your new sex toys using the links we provide. Every purchase made through our links helps us earn a small commission, without any additional cost to you.