Another unique toy from Tenga, the Tenga Deep Throat Cup is designed specifically to mimic the feel of – duh – getting deep-throated. And honestly, despite its unassuming size and low price point, it does a pretty damn good job!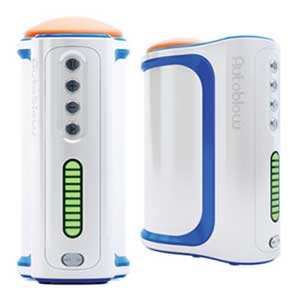 Autoblow A.I.+

Hands free blowjob toy

Heavy duty motor

Powered by artificial intelligence

Interchangeable sleeves

Body-safe materials

Plug it into any electrical outlet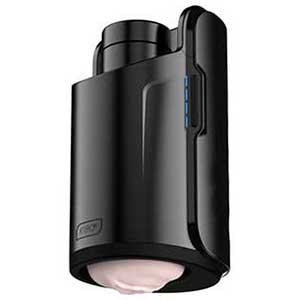 Kiiroo Keon

Automatic stroker

Sliding scale of speed

Elegant and discreet

Real-feel masturbation sleeve

Connects to video chat platform and VR porn

Easy to store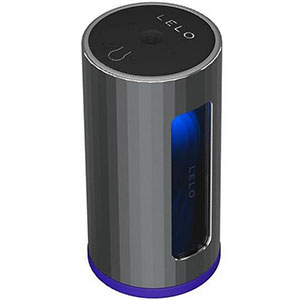 Lelo F1S V2

Hands free blowjob machine

Long-lasting charge

Fully waterproof

Powerful sensations

Realistic artificial skin material

Easy to clean

Promo Code: "HAPPYBF" - 15% Off
What is the Tenga Cup?
There are 5 different Tenga Cups – the deep throat cup, soft tube cup, rolling head cup, double hole cup, and the air cushion cup. I've tried them all, and to me – the only one really worth talking about is the Tenga Deep Throat Cup.
This particular design features a unique internal design that replicates the feeling of a deep throat blowjob. And it does it quite well I must say. The toy looks like a cylindrical tube that is sort of cinched at the waste. And it's this cinching that happens inside as well – creating a nice snug fit for your manhood once it's inside. Bit more on that later.
The Tenga Cup is Part of Tenga's Disposable Line of Sex Toys
Yes – you heard me correctly. Tenga toys company offers one-use-only sex toys that are meant to be disposed of after just one use. This may sound crazy, especially if you're used to purchasing sex toys that begin at $50 and go far, far upwards. Thankfully, these cups are priced at a disposable price point coming in at just under 10 dollars – not a bad price for an orgasm I would say! In fact, I know many men you have paid A LOT more than that for orams in the past (yes, including myself) so 10 bucks seems like a steal!
Related
The Technology and Design Behind the Tenga Cup
Because the Tenga Deep Throat Cup is designed to be used only once, they have created a very easy-to-use design that actually incorporates lubrication right into the model. You simply tear off the plastic wrap that surrounds the cap, and then take the sticker off the air hole on the other end. When you insert into the entrance hole, there is a unique cap that actually dispenses lubrication as you enter – so no need for bring extra lube. This is really a completely self-contained, very user-friendly blowjob simulator. And it's perfect for travelling, since you don't have to worry about packing any lubricant, or waiting for the product to dry before packing into your suitcase. Instead, you simply toss it in the bin after use and carry on.
Now, the most important part of the Tenga Cup design is the internal workings. After all, that's where you're going to get the simulation and intense feelings that will lead you to orgasm. And the inside of this Tenga cup is designed, as I said, to mimic the feeling of being deep-throated. And I know right now that there's not a single man out there that doesn't love that feeling more than sex itself, am I right?
When you insert into this Tenga Cup, you've got a smooth yet tight entry point. And as you insert, the cap releases lubrication so that you can slide easily inside without any discomfort. That is followed by an initial smoothness is followed by a very tight section with firm and rough stimulation – this is where you're getting the real deep throat feeling. Once you pass the tightness, the tube opens up a bit again, but you're still being teased by a variety of different textures, ribs and waves around the head of the toy. Your own head will fit nicely in between all the textures for an incredibly erotic experience.
And then, as if that all wasn't good enough – you can place your finger over the air hole at the end of the toy. Placing your finger over the hole creates a more powerful suction, like the real sucking feeling of a blowjob, and then of course, releasing your finger from the hole creates a more subtle suction allowing you to last longer.
Click Here To Visit The Official Tenga Cup Website
What did I Like
Sitting at under 10 bucks, I was actually surprised as how much I really enjoyed this toy. But it really does have some great qualities which are:
It feels pretty damn close to a real deep throat. Honestly, I wasn't expecting much from this thing – a disposable, 10 dollar toy. But it sure exceeded my expectations! The tightness that they created inside this tube is unreal, and the rest of the ribs and waves, nobs or whatever else they have going on inside there create some altogether intense sensations that I thoroughly enjoyed.
It's a one-stop-shop. I keep a couple of these lying around the house for specific occasions. These occasions include days where I'm seriously just too lazy to have to think about cleaning up, or even finding my lube. (Remember, the entrance cap to this thing has lubricant in it that releases as you enter.) Or I also like to use it when I've got a quick trip somewhere and I want to bring along some sensual company.
It comes in two sizes. The original size is a bit too small for me. I mean, it worked okay, but they have the Ultrasize "U.S." Tenga that does fit me a bit better. It just gives me a bit more room, and also coverage – while still maintaining that tight, deep throat feel.
The easy-to-use pressure changer. Okay, so I don't really know what to call this thing – but you put your finger over the air hole at the top and it creates a much tighter suction. It's a very easy and simple way to change up the sensations mid-stroke.
Things That I don't Like so Much
While this product is definitely good, and I do recommend it, there are some things about it that I'm just not sure about.
The disposable has its ups and downs. I love the fact that it's disposable – I mean, that I don't have to worry about keeping it clean, and i can have a couple on hand for the situations I mentioned above. However – I'd like to use it many times, and so I feel a bit guilty about throwing it out each time that I do. Aren't we supposed to be "saving the planet" or something? However, that being said I'm still up for using it – just not making it my regular. I actually would be interested to know if they plan on making a reusable version of this.
The lubrication dispenser could be improved. I love that it has the ability to apply lube to you as you insert, and the top cap is actually very soft and feels pretty good – but I like a bit more lube right at the entrance so that I don't get any stickiness when I first try to insert. I'd give the cap about an 8.5 out of 10, but I'd like it if the application began a little earlier.
My Final Words on the Tenga Cup Review…
I would recommend this toy to all if you're looking for something simple and convenient to add to your male sex toy collection. And especially if you're someone who hasn't decided yet whether or not sex toys are something you might be able to enjoy (I'll tell you right now – they are) but of course, you're going to want to find that out on your own. And so for that, I say that this is a great stepping stone into the world of sex toys for men. It's got a great internal texture and design, and it definitely won't break the bank!
Disposable sex toys are a new concept for me, but if you're someone who really gets freaked out about the hygiene of some of the more traditional toys (I know there's some of you guys out there!) then these are a really great option because you don't have to worry about any of that! The only downfall there might be that it gets pretty expensive if you keep buying these things every single time you want to jerk off! But you can always save them for a special occasion…
They're also a great toy to introduce into a relationship. I have found in the past, (and this may seem crazy) but I've found in the past that sometimes women aren't into bringing sex toys into the bedroom because they almost feel jealous of them.. I mean that's ludacris, right? Jealous of a piece of man-made material. But it's true! So because these are disposable, I have found that some women feel more comfortable with them – they don't feel as threatened, knowing the male masturbator is going straight into the garbage bin after being used. I'm no psychologist, but I'm telling you it's worth a shot!
So that's that friends… I hope you enjoy getting a good deep throat if you choose to try this out – and I mean, why wouldn't you at this price? Enjoy!
Click Here To Check The Up To Date Price
Product Specs:
| | |
| --- | --- |
| 🏷️ Name: | ⭕ Tenga Cup |
| 📁 Type: | ⭕ Tenga Sex Toy |
| ⚙️ Features: | ⭕ Two Sizes |
| 🛠️ Materials: | ⭕ ABS / TPE |
| 📅 Last updated: | ⭕ September 16, 2023 |
Disclaimer
Our articles feature affiliate links. If you appreciate our content and would like to show your support, you can consider buying your new sex toys using the links we provide. Every purchase made through our links helps us earn a small commission, without any additional cost to you.