As many of you know, Tenga is one of the household favorites. I've tried quite a few of their products and never had many complaints. Quite the opposite, actually, I always found them delightful. The company puts quite a bit of thought into its products. But, more importantly, it's innovative (as you'll see in my Tenga Flex review).
Have you ever watched your mom make whipped cream and thought to yourself, "Damn, I'd like to dip my joystick into that soft, white deliciousness?" No? Just me? OK, I know it's weird to imagine smacking your meat while your mom is in the room. I know. But, I was a horny teenager and had little or no chill, so give me a break.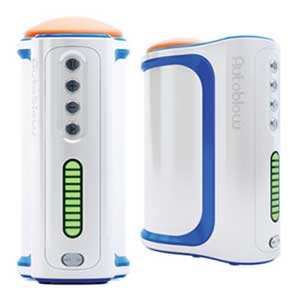 Autoblow A.I.+

Hands free blowjob toy

Heavy duty motor

Powered by artificial intelligence

Interchangeable sleeves

Body-safe materials

Plug it into any electrical outlet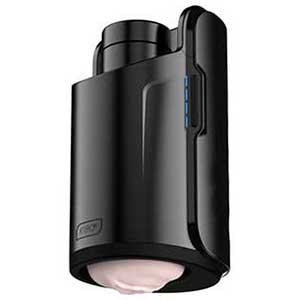 Kiiroo Keon

Automatic stroker

Sliding scale of speed

Elegant and discreet

Real-feel masturbation sleeve

Connects to video chat platform and VR porn

Easy to store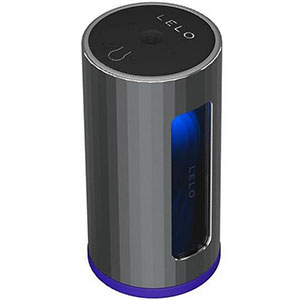 Lelo F1S V2

Hands free blowjob machine

Long-lasting charge

Fully waterproof

Powerful sensations

Realistic artificial skin material

Easy to clean

Promo Code: "HAPPYBF" - 15% Off
Anyway, if you've often had similar thoughts at the sight of whipped cream, you'll be happy to hear all about Tenga Flex that looks precisely like the swirly delightfulness that is cream. Well, OK, not exactly like it, but you get my drift.
What Is Tenga Flex?
As I mentioned already, I have sung Tenga's praises many times on this blog. I'm a fan of their standard-looking toys. They don't really do standard as much as some other companies, but I like it when they do. However, what I love about Tenga is that they also make non-standard toys. It's when they think outside of the box and come up with a different and unique design (remember Tenga Geo?) that makes them champions in my book.
Tenga Flex is a direct result of one of those moments. At first glance, there's no doubt about what it is – a reusable masturbator. But why does it look so odd?
In all honesty, Tenga Flex looks like a spiral-y toy. And I'm not talking about a sex toy. I'm talking regular, run-of-the-mill toy. It has a vaguely eight-like shape and a spiral texture to it. So, why?
Well, Tenga is unapologetically innovative. They aren't trying to make their toys appear as something they aren't. In other words, the realistic, life-like angle isn't something that Tenga is going for.
Instead, they let their design team go wild and shoot for the stars. Thanks to that, we have Tenga Flex. It is by far the most ingenious masturbator I ever laid eyes (and my danger noodle) on.
Now that we know what it is let's kick off this Tenga Flex review in my old-fashioned manner.
Click Here To Check The Up To Date Price
What Is Tenga Flex's Biggest Flex?
A few of you horndogs with a keen eye for detail probably guessed that Tenga Flex's biggest asset is the design. I know, I totally didn't give that away in my Tenga Flex review so far.
While some people think that the best male masturbators have to look exactly like a mouth or, better yet, a vagina, I think that isn't as important. Function over form, I always say.
Sure, I can appreciate the realism that some companies have perfected and made their signature trait (can anyone say "Harmony X?"). But that's not the most important factor when it comes to rating sex toys for men as fab or flop. Instead, I think that attention to detail and, more importantly, thought about how the toy will make the consumer feel are essential.
What am I supposed to do with a masturbator that feels like nothing more than a piece of rubber stroking my willy, even if it looks like the most realistic vagina in the universe? Get disappointed, that's what.
Tenga Flex Design – Minimalism At Its Finest
One of the things I love about Tenga Flex is that it doesn't try to mesh too many features into one toy. The toy does a few things, but it does them well.
The Soft Shell
The design is simply a stroke of genius. It's so simple and yet so elegant and ingenious! There are three main parts to this reusable masturbator.
The first part is a soft plastic outer shell with the signature spiral-like, ribbed (for your pleasure!) texture. The spirals serve two purposes – aside from making the toy look out of this world good, they also create a unique sensation when you twist them.
The toy also has a subtle hole at the very top that plays a vital role in the whole "suction" feature.
The Thrilling Sleeve
The second part is the TPE inner sleeve. Much like other Tenga products, the sleeve is flesh-like to the touch and very delicate. It's exactly what you want cradling your most prized body part.
Each Tenga product has a unique inner sleeve design. As you'd expect, there are some delightful ridges, lumps, and bumps that will make you go from 0 to 100 and blow your load in no time at all.
The Handy Cap
The third and final part is the cap that also has a pestle attached to it. Because the toy is reusable, you'll be washing it frequently. Well, you better be washing it before and after each use! You know what a nag I am when it comes to hygiene.
Anyway, to properly clean the toy, you'll have to take the inner sleeve out and push it back in after cleaning.
Well, you'll take it out without a problem, but good luck pushing it back in without the little pestle. I tried because I got super carried away and didn't even look at the cap after I ripped it off of the toy, and it was a frustrating ride. I got so flustered and frustrated – I couldn't believe Tenga would do me so dirty!
However, after just looking at the instructions that came with the toy, I saw the error of my ways, proclaimed myself an idiot, and pushed the sleeve back in without a problem. My Tenga Flex review wouldn't be complete without an "idiot" moment, so there it is. Now let's move on!
Related
What Is Tenga Flex Packing?
Before I move on with my Tenga Flex review and tell you what it's packing, let me tell you how it's packaged. As always, Tenga is the epitome of discretion. Much like the toy itself, which looks like an odd thermos or a fun sensory toy, the packaging is clean and inconspicuous. The delivery person will never guess that they are bringing a packet of pure sexual bliss to your doorstep.
When you open your little packet of goodies, inside, you'll find the Tenga Flex toy (obviously), a small booklet with instructions, and a complimentary packet of lube. You know I love it when a sex toy company gives me everything I need to jack off then and there, so no complaints so far. And, as an extra bonus, the lube is water-based (my favorite!).
Size and Shape
There are two versions of Tenga Flex. The black one is a bit tighter than the white one, which has a bit more flexibility to it. What's more, the white one is softer and more delicate to the touch (at least in my opinion).
However, when it comes to the size and shape, both versions are the same. Tenga Flex is approximately 5.7 inches (14.5 cm), which, I admit, isn't a lot. Chances are, you won't be able to fit your entire lap rocket into the toy. However, given that it's made to simulate the spiraling stimulation of your one-eyed snake's head, that's not really a deal-breaker, is it?
As for the girth, the Tenga Flex opening is one centimeter when empty and up to five centimeters when full (of your manly meat). For those of us who don't know Japanese measurements (that the whole world uses), that's 0.4 inches when empty and 2 inches when full.
Again, those who are more gifted in the Magic Johnson department might not fit into this toy. The white Tenga Flex is a bit softer and more flexible, so it's a bit stretchier than the black one, but anything over 2 inches in girth is really pushing it.
Click Here To Check The Up To Date Price
How To Use the Tenga Flex – The Spiraling Stimulation Unveiled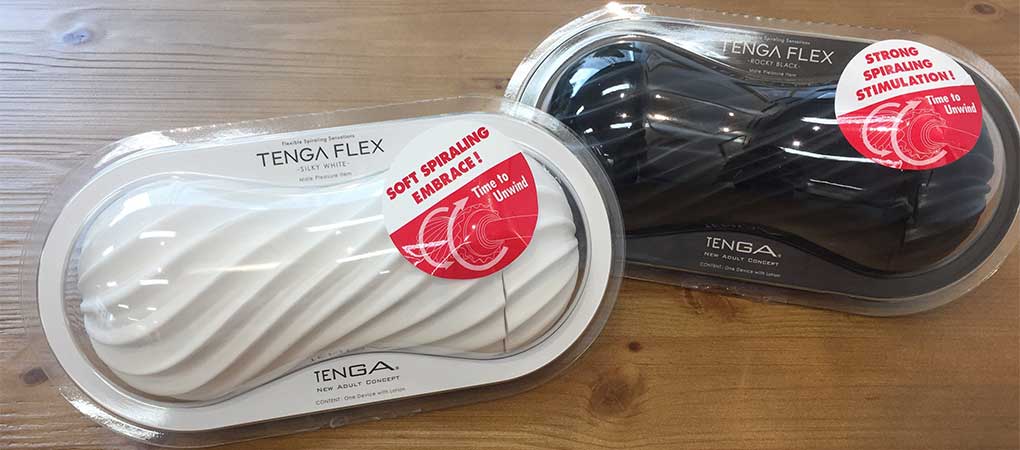 Alright, now that you know what it looks like and what it should do, let's move on with our Tenga Flex review and see if the toy really is all that. In other words, let me tell you the tale of how to properly use your Tenga Flex and achieve the orgasm of a lifetime.
Now, do you remember when you were a teenager, and you were smacking your fire hose in the hopes of it erupting? Yeah, do you remember that first upstroke that you ended with a gentle spiral stroke on the very head of your dick? Do you remember how utterly perfect that feeling was?
Well, that's what Tenga Flex manages to simulate!
The Beauty of Spirals
Although Tenga has gifted the world with many toys, their goal is to always introduce something new to the market, which is how Tenga Flex was born. The toy promises a more dynamic pleasure.
Now, what does that mean?
Well, the best way to use Tenga Flex is by utilizing all its features. As I mentioned, the spiral design creates a unique sensation because you can squeeze and twist it (and by extension, also squeeze and twist your giggle stick).
Aside from that, you can (and should) also use the top hole I already mentioned. When you plug the hole with your finger, the toy will be easier to wind and unwind, and there will be a delightful sucking sensation.
Now because Tenga Flex isn't really that long, plugging the hole will come naturally. In other words, you won't have to flex your fingers or get your hand into an unnatural position in order to "activate" this feature.
Playing With the Tenga Flex
So, if you want to get the most out of your Tenga Flex, you'll need to lube it (and yourself) up and gently slide your junk into it. Then, move it up and down a few times to test it out. You'll immediately notice that the spirals are all twisting in one themselves. Not only will you see it but it will also make your giggle stick giggle extra hard.
Now it's time for the real play. Plug the air hole, and the glorious suction will start to apply pressure to your precious member. I noticed that, although not as strong as the suction that Tenga Air Tech offers, it's more than enough to get me to the tipping point fast.
If you haven't blown your load so far, grab the toy with both hands and start twisting. That way, the texture of both the outer shell and inner sleeve will work in your favor. You'll really be able to feel them!
Clean Up the Scene of the Crime
When it comes to cleaning, the process is self-explanatory. Tenga Flex is super easy to disassemble. Just take the sleeve out of the shell, flip it, and clean it with soap and water. You can also use a sex toy cleaning agent if you have it. If not, warm water and some gentle soap will do the trick.
Then, make sure the sleeve is completely dry before you use the little pestle to push it back into the toy. And, bada-bing, bada-boom – your Tenga Flex is clean as a whistle and ready for future use!
Now, my Tenga Flex review wouldn't be complete without some safety warnings, so listen up!
This toy, like many other Tenga toys, is made out of TPE. Although softer and more flesh-like than silicone, TPE is harder to clean because it's porous. That means that no matter how hard you try to completely clean it, the microscopic matter will still find its way into your toy. That's not a health hazard IF you don't share your toys. However, if you do, think long and hard about who you share your TPE toys with.
Any Complaints?
If you didn't know by now, after going over my Tenga Flex review, you're now fully aware of how big of a fan of the company I am. They are everything I like to see in a sex toy company, and they continue to surprise me.
That being said, is Tenga Flex the best toy I ever used? No, it isn't. It isn't even the best Tenga sex toy I used. However, it's still head and shoulders above most of its competition.
You probably gathered from my review that I have one major complaint about Tenga Flex, and that's its size. It's quite a small toy, and it probably wouldn't be able to accommodate all men. Of course, it doesn't claim to be able to do so, but a little inclusivity would be nice.
Aside from that, the only other complaint I have is the price. It's not really the most affordable toy. However, given how innovative, fun to use, and great looking it is, I don't really mind the price that much.
A Few Parting Words
And just like that, we've reached the end of my Tenga Flex review! Trying out this toy (over and over again) and dishing all the details to you has been a blast, much like it always is. After using the Tenga Flex for a while, I remain a loyal fan of the company and an avid and eager user of the toy itself.
Click Here To Check The Up To Date Price
Product Specs:
| | |
| --- | --- |
| 🏷️ Name: | ⭕ Tenga Flex |
| 📁 Type: | ⭕ Male Masturbator |
| ⚙️ Features: | ⭕ Adjustable Suction |
| 🛠️ Materials: | ⭕ TPE |
| 📅 Last updated: | ⭕ November 29, 2023 |
Disclaimer
Our articles feature affiliate links. If you appreciate our content and would like to show your support, you can consider buying your new sex toys using the links we provide. Every purchase made through our links helps us earn a small commission, without any additional cost to you.