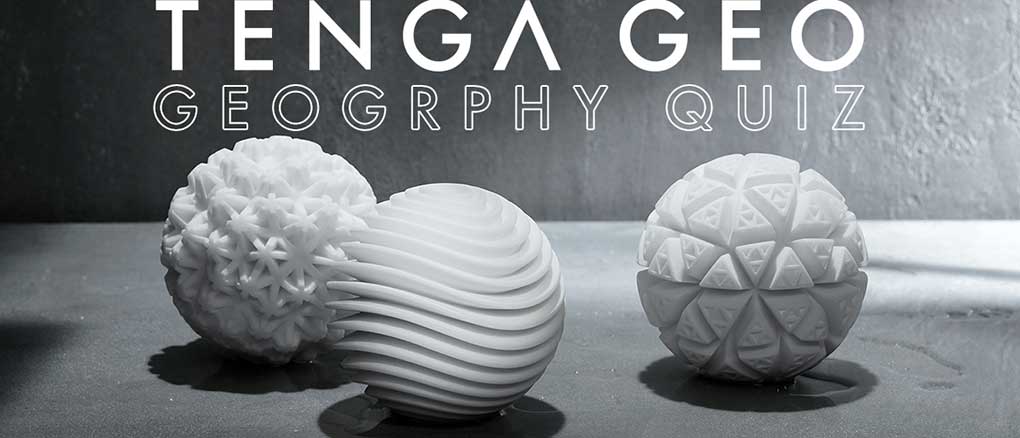 I know that I said this for a lot of other products, but you guys don't even know how long I've been waiting to write a Tenga Geo review! I've even hinted at it a couple of times in my past reviews, and now the moment of truth is finally here. I don't want to bore you with a long intro, so let's get into it right away.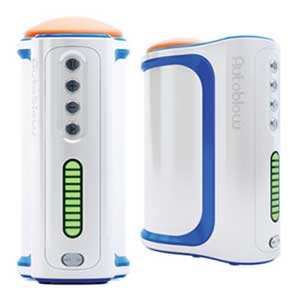 Autoblow A.I.+

Hands free blowjob toy

Heavy duty motor

Powered by artificial intelligence

Interchangeable sleeves

Body-safe materials

Plug it into any electrical outlet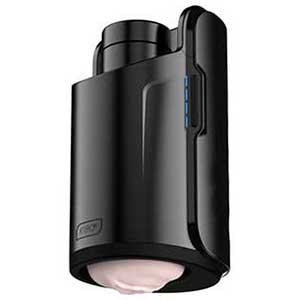 Kiiroo Keon

Automatic stroker

Sliding scale of speed

Elegant and discreet

Real-feel masturbation sleeve

Connects to video chat platform and VR porn

Easy to store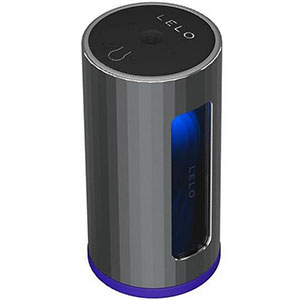 Lelo F1S V2

Hands free blowjob machine

Long-lasting charge

Fully waterproof

Powerful sensations

Realistic artificial skin material

Easy to clean

Promo Code: "HAPPYBF" - 15% Off
What Is Tenga Geo?
By now, I'm sure that you guys know that I'm a huge Tenga fan because I feel like they're constantly coming up with new and exciting products. Of course, the Tenga Geo is no different. Taking a bold step where no other sex toy company has been before, Tenga made a male an elastomer stroker. Sounds pretty basic so far, right? Well, not quite.
If you've ever seen a Tenga Egg before, you know that the company's a fan of the ball shape. Since that product was such a huge success, the company decided to make something similar, but a million times better. Thus, the Tenga Geo was born.
The Tenga Geo is a ball-shaped stroker that features all of its texture on the outside. With it, you won't have to guess what kind of wonders or disasters are awaiting once you get inside the stroker. It's all right there, in plain sight.
I should also mention that the inside of the toy is smooth all the way. While I'm sure that sounds counter-intuitive, it's actually brilliant. To get your rocks off with the Tenga Geo, all you have to do is invert it. Then, you'll get to experience all the textured pleasures on the inside, while the outside feels soft and smooth to the touch.
Click Here To Check The Up To Date Price
Why I Love The Geo
Honestly, and I'm not trying to hide this even a little bit in my Tenga Geo review, I love this toy so much. First of all, it isn't all sizzle, no steak. The Geo really does shine in the most important category – giving you mind-blowing, hand-numbing, leg-twitching pleasure. It's so soft and supple, but it's not trying to look or feel like a vag or a mouth. The Geo just is what it is.
Moving on to my next favorite part of this toy, which is the design. I do often say about Tenga toys that they're unlike anything I've ever seen, and that's never been truer than with the Geo. I mean, come on. It looks like a fluffy cloud, mixed with an intricate snow globe and swirled with a funny stress ball.
I've been in this business for a long time, and the one thing that I never understood is why women get better-looking gadgets. They have toys in bright colors, interesting designs, and things that just look awesome to play with.
On the other hand, most of us get black ABS plastic, metal balls, and the occasional LED lights. There's nothing really wrong with that, but I think that it's so cool when a company tries to mix it up once in a while and succeeds.
Tenga Geo Styles
In the next part of my Tenga Geo review, I want to take a moment and talk a bit more about the different styles. That way, you're sure to find the best one for you and your best bud. But if you're still on the fence when you finish reading this and don't know which one to get, you can do what I did – get all three. Trust me, you will not be disappointed.
The

Geo Aqua
First, let's talk about the Geo Aqua, which is, arguably, the plainest stroker out of the three. I don't mean that as a bad thing because the Aqua will absolutely get you to where you need to go. But the wave shapes on it remind me of some of the more plain strokers that I've used in the past.
The best way I can describe the feeling of having the Aqua on your Schwanz is like little gentle waves caressing you. Again, it's not simulating like a blowjob or a handjob, it's just an awesome sensation all around.
Just like the other Geos in the line, the Aqua is only 3.34 inches long, but I assure you that it can stretch enough to accommodate anyone. It's also pretty wide, and you'd have no trouble getting your General inside.
I also want to mention that the Aqua is really lightweight and only weighs 7 oz, which is a huge plus in my book. Basically, you can manipulate it easily, and adjust the grip any way that you like.
The

Geo Coral
Next, let's move on to the Coral, the best-seller in the Tenga Geo line, and my personal favorite. The textures of the Geo Coral are just out of this world, and they're nothing like I've seen before (and I've seen a lot). The aptly named Coral has these shapes and ridges that will stimulate your little buddy to an amazing orgasm.
Another thing that I like to use the Coral for is edging. Sometimes, when I'm either watching some really good porn or I'm with a partner, I get in the mood, and I always tend to grab the Geo. Depending on how I' feeling, I do sometimes finish with it later, or just let someone else take over.
The

Geo Glacier
The last model in my Tenga Geo review lineup is the Glacier, which I'd definitely recommend to those of you who like to experiment and mix things up. The Glacier is made up of these triangles that have smaller triangles inside. It is beyond cool, and probably the best-looking toy that I've seen in a while.
That being said, I would still take the Coral over the Glacier, only because of my personal preference. Since the shapes on the former are a bit smaller, I think that they stimulate me much better. But hey, it's still up to you to decide what you think would work best for you.
Click Here To Check The Up To Date Price
How the Tenga Geo Comes

As I'm sure some of you know, Tenga always goes all out when packaging its toys. The company made no exception with the Geo. So in this part of my Tenga Geo review, let's talk about what goodies await you inside the package.
When you order the toy, you'll obviously get your preferred Geo ball. But that stroker will come in an awesome plastic case that you can use for drying and storing. When it's all together, and you've closed the case, the whole thing looks like a futuristic snowball.
The case has a plastic spike in the middle that you can put the Geo on and let it dry. Also, since the Tenga is made from elastomer, it can attract dust, but Tenga thought one step ahead. You can close the case, so when you're not using it, it'll remain dust-free until you're ready to fap again.
And, in true Tenga fashion, the company sends a sample of its world-famous Hole lube. I've talked about this lube before in my Crysta review, and as I said there, I'm not a huge fan. The glycerin in it makes the entire stroking situation much more slippery than it needs to be. That's why I prefer Tenga's Mild lube, and I usually get on with it much better.
How I Work the Tenga Geo
The Geo is probably the easiest male masturbator to use in the world, but I thought I'd include some basic techniques in my Tenga Geo review, just in case. So the first thing you'll want to do (obviously) is to flip the Geo inside out. You have to make sure that the textured part is inside, and the smooth one is on the outside.
Once you've done that, it's time to squirt the lube directly into the opening. You should also put some lube onto and around the opening, to ensure a smoother ride. All that's left now is to put the Geo over your Schwanz and get to work.
The Geo does stretch significantly, and you could, in theory, drag it all the way to the base. But when I did that, I honestly didn't enjoy the sensation, so I mainly focused on my shaft and tip.
You can start working the Geo up and down, squishing it as hard as you want, or even twisting and spinning it. Take your time, explore the different motions, and you'll get the hang of it in no time.
When you've busted a nut, turn the Geo over back to the textured part, and go to the sink. When I first did it, I was worried that all of the lube and jizz would come flying about once I inverted it. Luckily, that didn't happen since the ridges and textures inside are pretty good at holding it all in.
Related
How I Care for My Tenga Geo
If you want to keep your Tenga Geo in great shape, which, trust me, you do, you have to take care of it. So for the next part of my Tenga Geo review, let's talk about maintenance, which is, thankfully, super easy.
As I said, the first thing you're going to want to do is to turn the Geo out and get rid of all that baby batter. Since the stroker doesn't have any electronic parts in it, you can fully submerge it under cold or tepid water.
Use mild or natural soap to clean it, but make sure that you're getting all of that jizz juice out. Go over the textures and ridges with your fingers multiple times until you're confident that there's nothing left inside.
You can also use some antibacterial soap or spray to spritz the Geo every so often. Unfortunately, Tenga doesn't have any cleaning products of its own, so I recommend the Wicked Cleene Wash.
Now that the toy is spunk-free, you can leave it to air dry on the stand that Tenga sent with it. Just plop the toy's hole over the rod, and you'll be pretty much good to go. You can close the case right away, but I like waiting until the Geo is completely dry. It doesn't take long since the ridges and textures are pretty shallow, maybe a couple of hours.
Then, you can close the case to keep the dust and dirt at bay. Of course, you could just put the Geo in a sock drawer or a bag and keep it hidden away. But you could honestly keep it on your desk or shelf because I'm pretty sure that no one would know what it is.
Who Is the Tenga Geo for?
I'll start this off by saying that the Tenga Geo would be an excellent choice for absolutely every penis-owner in the world. No matter how big or girthy you are, the Geo will accommodate you. It's also perfect for dudes with smaller dongs because they can control the grip.
But in my Tenga Geo review, I did want to explain who would benefit most from buying it. At the top of the list are the people who have to be discrete when using their sex toys for men. If you can't have something buzzing, lighting up, or making weird sounds, the Geo should be your number one choice.
I also think that, if you're often on the move, like to travel, and pack light, the Geo will be your best bud. You can throw it in the bag; it won't take up a lot of room, and it won't weigh you down.
What's Not to Like?
In all honesty, there's pretty much nothing wrong with the Geo. As you've probably picked up from my Tenga Geo review, I love this toy. The only negative thing I could say about it is that the cleaning can be a drag.
Yes, it's really straightforward, but you do have to get up close and personal to make sure that there's no jizz inside. Since elastomer is a pretty porous material, it does attract bacteria. But like I said, if you clean, dry, and store it properly, there's no way that you'll have a bacteria problem.
Final Verdict – Yay or Nay?
The Tenga Geo review has been one of my favorite ones to write so far, and I can't say enough good things about this toy. If you're on the fence, I encourage you all to buy and test it out for yourselves. There is no doubt in my mind that, as soon as you get your hands on the Geo, it'll be love at first touch.
Click Here To Check The Up To Date Price
Product Specs:
| | |
| --- | --- |
| 🏷️ Name: | ⭕ Tenga Geo |
| 📁 Type: | ⭕ Male Masturbator |
| ⚙️ Features: | ⭕ Includes A Stand For Hygienic Drying |
| 🛠️ Materials: | ⭕ ABS / TPE |
| 📅 Last updated: | ⭕ November 29, 2023 |
Disclaimer
Our articles feature affiliate links. If you appreciate our content and would like to show your support, you can consider buying your new sex toys using the links we provide. Every purchase made through our links helps us earn a small commission, without any additional cost to you.