I'm a man who is used to my sex toys looking like female parts. I mean, not all of them, but most of them have some sort of resemblance to a real woman. I mean I get it – it's usually just the entrance point that has been crafted to mimic the appearance of lips (vaginal OR mouth) but it gives it that extra sexiness I guess. Or perhaps that's just what I'm used to and us humans are definitely creatures of habit, am I right?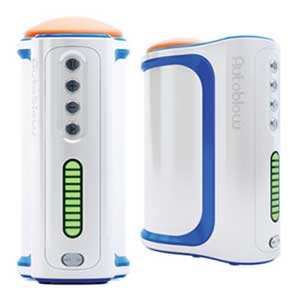 Autoblow A.I.+

Hands free blowjob toy

Heavy duty motor

Powered by artificial intelligence

Interchangeable sleeves

Body-safe materials

Plug it into any electrical outlet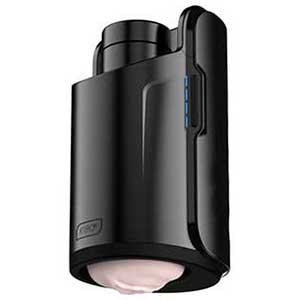 Kiiroo Keon

Automatic stroker

Sliding scale of speed

Elegant and discreet

Real-feel masturbation sleeve

Connects to video chat platform and VR porn

Easy to store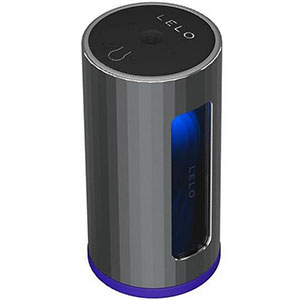 Lelo F1S V2

Hands free blowjob machine

Long-lasting charge

Fully waterproof

Powerful sensations

Realistic artificial skin material

Easy to clean

Promo Code: "HAPPYBF" - 15% Off
So.. what am I getting at, you wonder? I'm getting at the point that the Tenga Flip Hole looks absolutely nothing like a female sex partner, and yet I found incredibly desirable, and it's one of my favorite new sex toys.
So, What Exactly is the Tenga Flip Hole?
The Tenga Flip Hole is a wonderful creation from the people at Tenga, not to be confused with the Tenga Double Hole which is a disposable and much less desirable Tenga toy. The Tenga Flip is a sleek looking male blowjob sleeve that has been designed with pleasure, hygiene and ease-of-use in mind. This masturbator (as you can probably tell from the name) uses Tenga's flip-technology whereby the sex toy opens in a similar manner to an old flip phone. This is so that you can not only ensure that you can get a good amount of lubricant on there – but it is a key feature that enables for such an easy and efficient clean up.
This flip-phone style of masturbator is then kept closed by placing the slide-cap over the device. This keeps the two sides closed, and together so that you can go ahead and stick your member up in there.
As you'll be able to see when the toy is open, there are many different ridges, waves and bumps that line the inside of the toy. It's actually pretty cool to see, since most masturbators on the market have this part hidden inside the sleeve. But these different ridges and bumps are, of course, designed to give your member as much stimulation as possible in all the right spots. It's completely waterproof, so it makes a great playmate for the bath or shower.
Related
Main Features of the Tenga Flip Hole Masturbator
This sleek-looking toy has a bunch of features that really make it stand out from other toys, and those are as follows:
Flip-design. As mentioned above, the flip-open design is very unique. But it serves two good purposes – an easy way to get the lube on, and of course and even easier way to clean up after you've blown your load all over the inside.
Tons of texture. The people at Tenga clearly take great pride in their internal designs, with diagrams and labels for each different spot of texture. For example, the Tenga Flip Hole has got the lip flap, quattro wave, wing gate, end orb and more. Each one is designed to create a very specific feeling on the shaft of your member.
One hand control pad. You can customize the way this feels with just a slight press of your hand on one of the three buttons on the outside of the toy. Press each one at a different time to see how the pressure changes on your Willy Nelson inside. One of the buttons put pressure on the head of your cock and sh*t man – does that feel good!
Waterproof. This toy is completely waterproof, although the material is fairly delicate, just as with any masturbation sleeve, so it's not recommended to take it into swimming pool or hot tubs where the chemicals in the water could damage the material, especially over time.
Comes with its own drying stand. That's right. Those folks over at Tenga have hygiene on the mind. Which is why the slide-cap can also be used as a 'drying rack' for your Flip Hole – just lay it over the top and let it dry out.
Click Here To Visit The Official Tenga Flip Hole Website
Using my Flip Hole the Way it Should be Used
It's a pretty simple design, but it's still important that you know what you're doing if you want to get the most pleasure from it.
First, you've got to slide off the slide-cap as they call it, which then allows you to flip open the toy. You'll see the exposed inside of the toy, and you'll want to squeeze some (water-based) lubricant on there. You don't need to go crazy, but at the same time be a little bit generous. Close it up and slide the cap back on. Then add a little more lube around the entrance hole, and stick your member up inside.
Don't' forget. Just like any other male masturabation sleeve, these can be used for increasing your stamina. But how? Stroke yourself until you're very near climax, and then stop. Wait a few seconds or minutes until your pre-orgasm sensations are gone, and then start it up again. See how many times you can do this. If you haven't tried this before, DO IT. It feels SO good when you finally blow!
And of course, once you're done and you've created a wonderful mess all over the inside, just slide the cap back off, flip it open again and wash it out with cool water and a mild hand soap. Then rest it over the cap to dry off – ready for use next time!
What I Liked
I was pleasantly surprised actually by how much I actually really like this toy, and it's for these reasons:
The internal texture design was very unique, and very pleasing. There are so many different aspects to it, and it's like you can actually feel each one individually as you're sliding through. Plus there's an 'end orb' which kind of envelops the head of your cock and it feels incredible – especially if you combine that with pushing the top button on the outside to add a little more pressure on the head – simply incredible.
It's so easy to take care of and clean. The fact that the Flip Hole opens right up, AND is waterproof means that cleaning it and generally taking care of it is so easy. I hate it when I use some of the toys that you can't really get to the inside, and you're always wondering if you got it all out. But not with this one! You can open it right up and take a look. Plus, the included drying rack is pretty epic too.
The hand controls. They're pretty basic – I mean it's just adding pressure through the tube, but they are in great spots. It's clear that they were put in place knowing full well what the inner texture felt like in those places, because they really enhance those feelings.
Things That I didn't Like so Much
We all know that nothing and no one is perfect in this world, right? And that couldn't be more true when it comes to male sex toys. Although I thoroughly enjoy my Flip Hole, and would totally recommend it, I also think there are areas that could be improved.
The lubricant leaked out a couple of times. It wasn't anything major, honestly it was just a little bit of lube that came out, but you'd think with such a great design, they would have noticed that in the testing labs? Because the toy flips open and then is held together with the slide-cap, there are a couple tiny little cracks that it can leak through. Nothing that would prevent me from using the toy though, I just keep an extra towel nearby.
It's just under 7 inches long which I think is good, but I know for some men they might not be able to fit their entire member inside – which is something that I CAN do and just feel sorry for anyone that can't because it feels super good.
I know those aren't really significant cons to a product, but they're real.
My Final Tenga Flip Hole Review…
So. Overall I'd say this is a great masturbator for men, and would highly recommend it. It is obvious that a lot of attention went into making the internal textures, and of course placing those pressure points on the outside. They seem to be placed just perfectly to help you really feel those different textures.
And of course, it's very important that you use lubricant, despite the fact that it might leak out a little bit (seriously, it's just a small little leak). The lubricant will make the experience more realistic and it will also help keep your Mr. Willie Nelson safe from chafing or any other skin irritations. Tenga has some specific lubes that they've created to go with this line, but really any water-based lubricant will do. But please. Be sure that it's water-based or you run the risk of damaging the material inside.
Click Here To Check The Up To Date Price
Product Specs:
| | |
| --- | --- |
| 🏷️ Name: | ⭕ Tenga Flip Hole |
| 📁 Type: | ⭕ Tenga Sex Toy |
| ⚙️ Features: | ⭕ Easy To Control |
| 🛠️ Materials: | ⭕ ABS / TPE |
| 📅 Last updated: | ⭕ November 29, 2023 |
Disclaimer
Our articles feature affiliate links. If you appreciate our content and would like to show your support, you can consider buying your new sex toys using the links we provide. Every purchase made through our links helps us earn a small commission, without any additional cost to you.