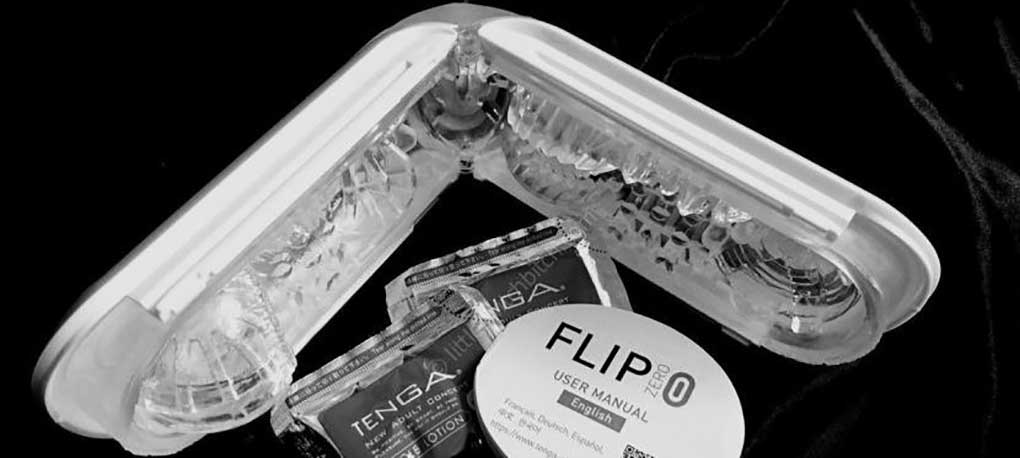 Nothing from the Tenga sex toy line is like anything I can recall ever seeing. This stuff looks incredibly modern – even futuristic at times – and it has gone completely, as far away as possible from anatomical sex toys. However, just because they don't look like the sex toys I'm used to doesn't mean they don't equal or even better technology making them work.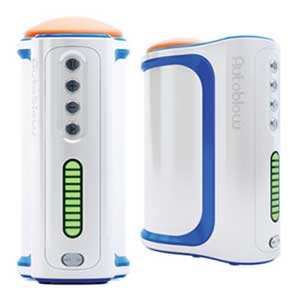 Autoblow A.I.+

Hands free blowjob toy

Heavy duty motor

Powered by artificial intelligence

Interchangeable sleeves

Body-safe materials

Plug it into any electrical outlet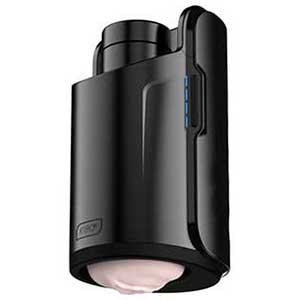 Kiiroo Keon

Automatic stroker

Sliding scale of speed

Elegant and discreet

Real-feel masturbation sleeve

Connects to video chat platform and VR porn

Easy to store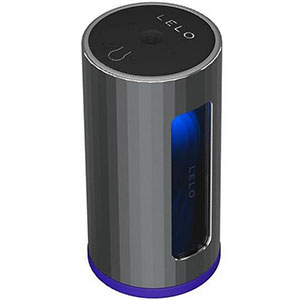 Lelo F1S V2

Hands free blowjob machine

Long-lasting charge

Fully waterproof

Powerful sensations

Realistic artificial skin material

Easy to clean

Promo Code: "HAPPYBF" - 15% Off
Dubbed as the male masturbator of the future, the Tenga Flip 0 gives a modern, edgy twist on the common male masturbation sleeve.
What is the Tenga Flip 0?
The makers of the Tenga Flip 0 boast that only their 'finest materials' and 'latest technology' were used to create this male masturbator. They also claim that it has 'the most intricate inner details' of any toy they've made thus far. And while I can't 100% vouch for THAT, because that's pretty hard for me to definitively answer without of course being part of the production team, I CAN say that it sure feels pretty damn intricate when I'm thrusting inside of it!
The internal structure consists of 4 different sections: the ripple dome, the ridge wall, triple chain gate, and the layered end orb. I know, like what do those names even mean, right? Well I'll tell you – they mean pleasure, more pleasure, even more pleasure, and super pleasure. Seriously – this thing is on point! There are ridges and bumps, and a section that feels nice and tight. If I had to guess, I'd say that was the triple chain gate.
But the coolest thing about the Flip Zero is that it has a one-way valve that creates a very intense suction feeling. There are pressure pads located along the outside walls of the toy, and when you press them in, the suction intensifies. It is most definitely the most realistic non-automated blowjob toy that I have found. And it seems like such a simple technology too – air! Go figure. But however they made it work, it does just that – it works.
And when you're done of course, it's super easy to clean. Part of the Flip series, this one too flips open for easy lube-filling and easy lube cleaning. However, the design of this one has been improved since the Flip Hole. With a seamless flip hinge and what I can only assume is a differently-designed slide-cap, this one keep all the lube inside – no more leaks! At least, I didn't experience any. The slide-cap still works though as a great drying rack after cleaning so no change there.
Related
Features of the Tenga Flip Zero
Okay, so what really sets this male masturbator apart from all the rest out there? Let me tell you:
The one-way valve and pressure pads. The way these two work together to create an intense sucking motion is incredible, and I've never seen anything like it on a hand-held toy. They really, truly, figured out something incredible here.
Intricate inside details. As I said before, the detailing on the inside of this masturbation tool is very detailed, and it has so many different sensations as you go through. It tightens in some places and loosens in others. And all the while massaging your member in such a good way.
Flip-design makes for easy cleaning. Once again, hygiene is a major priority for Tenga, which is why they made cleaning to the toy such a simple task. Just flip it open to gain access to the inside of the stroker, and you can easily clean it all away. Then of course hang it up to dry on the integrated drying rack (you know, the cap).
Enclosed hinge at entry point. This appears to be the change that helped keep the lube inside, instead of leaking out on your stomach or hands.
Waterproof. Pretty self-explanatory, but it means that you're free to take this awesome companion with you right into the shower to make that private time even more enjoyable!
Click Here To Visit The Official Tenga Flip Zero Website
What I Really Liked About the Tenga Flip Zero
I more feel like… what's NOT to like about the Tenga Flip 0? This gadget is one of the best that I've tried, and this is why:
Feel that suction! Seriously, if you just go and feel that suction created by the pressure pads and the one-way-valve, you'd understand what I'm saying.
The texture. Again, the internal design on this one is fantastic. It's got so many different feelings and it rubs me just the right way!
It's easy to hold. It's not too big or bulky, so I can easily hold it and get access to those pressure pads no problem!
It's great for stamina training. The feeling of that suction really mimics the feeling of a real blowjob so it's a great tool to help increase stamina in the bedroom when I'm actually with a partner!
Things I didn't Really Like About the Tenga Flip 0
Like I said, there's not a lot to dislike about this toy. I mean, I guess the size doesn't seem like it would be as pleasing if you were really big. Like I've said before, I'm fairly average in size, and I loved the way it fit. But I imagine that if you were quite big then it wouldn't cover most of your manhood and would leave you with a lesser experience.
I also found the slide-cap a bit difficult to slide off the first couple of times, but I guess that was just something to do with being brand new, because it stopped quickly and it was never a problem again.
How to Use the Tenga Flip 0
If you're going to use this toy, it's important that you use it to the best of its abilities, you know what I mean? And that definitely involves lubing up!
Step 1: Slide off the cap and flip open the toy.
Step 2: Squeeze some lubricant over the inside.
Step 3: Close the flip and slide the cap back on.
Step 4: Insert yourself.
Step 5: See how long (or not long) it takes for you to blow your load.
Step 6: Clean it up.
Step 7: Try again?
It's pretty simple really, but it is important to pay attention to each step – especially the lubrication! If you don't use lube, then not only might you experience light chafing or discomfort during play, but you're also wearing down the material on the inside of the masturbator much faster than need be. And of course, make sure that you've got water-based lubricant only. Oil or silicone-based lubricant will only deteriorate the material faster.
You might also want to try putting on some porn for extra stimulus, or even try it out in the bedroom with a partner! Watching you squirm with pleasure is going to be good for them for sure!
My Final Tenga Flip Zero Review…
There are so many masturbation toys out there these days that it's so hard to find a good one – or especially to know you've got a good one BEFORE you spend money on it, you know? But I'm telling you – this one is definitely worth the money! In fact, it's priced quite reasonably and it's a high quality toy that should last you a while provided you take care of it properly!
The material that these toys are made of are a bit more sensitive than other sex toys for men. You must use only a mild or natural soap, and instead of warm water which most other sex toy manufacturers recommend, Tenga says these toys should be washed only with cool or room temperature water – but that anything warmer could damage the material over time.
So just be sure that if you do want to try one of these, be sure that you take the time and care for them they way they need to be cared for. Once you feel the way this thing sucks on your manhood, you're only going to want to treat it as nice as you possible can – trust me on that one. Because you're going to want this thing around for a long while!
So, where does that leave me? I guess I'd recommend this particular toy to anyone who is looking for a good dick sucking! How's that? I'm serious though. When you press down on those pressure pads, it's a whole new ballgame over here. And i think you're going to be pleased that you decided to give this toy a try.
Click Here To Check The Up To Date Price
Product Specs:
| | |
| --- | --- |
| 🏷️ Name: | ⭕ Tenga Flip Zero |
| 📁 Type: | ⭕ Tenga Sex Toy |
| ⚙️ Features: | ⭕ Strong Vacuum |
| 🛠️ Materials: | ⭕ TPE |
| 📅 Last updated: | ⭕ September 16, 2023 |
Disclaimer
Our articles feature affiliate links. If you appreciate our content and would like to show your support, you can consider buying your new sex toys using the links we provide. Every purchase made through our links helps us earn a small commission, without any additional cost to you.