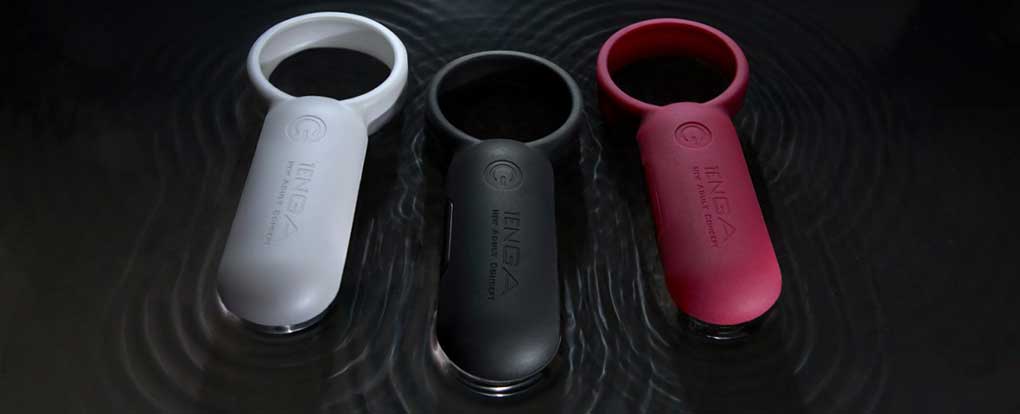 Now, this might be a weird way to start my Tenga SVR review, but I simply have to say it. If you still believe that porn is a valid representation of sex, I have some bad news for you! This, of course, isn't the first time I've addressed this, but I'll repeat it for the people in the back – porn has been lying to us!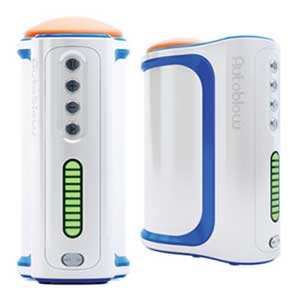 Autoblow A.I.+

Hands free blowjob toy

Heavy duty motor

Powered by artificial intelligence

Interchangeable sleeves

Body-safe materials

Plug it into any electrical outlet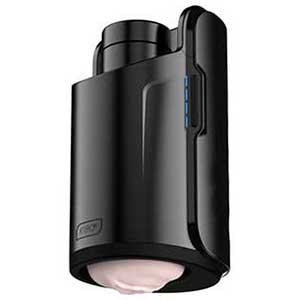 Kiiroo Keon

Automatic stroker

Sliding scale of speed

Elegant and discreet

Real-feel masturbation sleeve

Connects to video chat platform and VR porn

Easy to store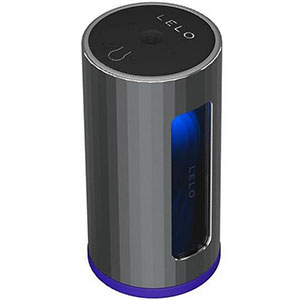 Lelo F1S V2

Hands free blowjob machine

Long-lasting charge

Fully waterproof

Powerful sensations

Realistic artificial skin material

Easy to clean

Promo Code: "HAPPYBF" - 15% Off
Yes, I know; it's heartbreaking. Our favorite filmmakers, liars? Indeed they are. Why? Well, you might have noticed that the average woman doesn't really scream in ecstasy when you push your Magic Johnson into her. She also doesn't instantly come all over your dick just because you've thrust into her a few times.
As mighty as your flesh sword is, it's not magical. Bummer, right? God, imagine if it was magical? How awesome would that be?
Anyway, let me get back on track. As easy as men are to satisfy, women are the complete opposite. They need steady pressure, continuous stimulation, and, more importantly, clitoral involvement.
What does that mean? Well, it usually means that you'll need a helping hand (literally or metaphorically) in order to make your partner's night memorable (or even unforgettable). And one of the best ones on the market is the Tenga SVR.
Wait, What Even IS Tenga SVR?
When it comes to bringing your partner to climax (and enjoying yourself in the process), Tenga SVR is your new best friend. But if we're talking details, it's a vibrating cock ring. I know; it sounds super simple. It also isn't much to look at. However, although small and inconspicuous, it's mighty!
Tenga has been knocking socks off of people's feet for quite a few years now. When it comes to dominating the market, Tenga does it in a way that other companies simply don't. Instead of recycling old ideas, they push innovative products on the market. Their designs are always top-notch, creative, and, most importantly, effective. Each of their toys does precisely what it says it does (and more!).
So, how has Tenga changed your average, run-of-the-mill vibrating cock ring? Well, I'm happy you asked! It made it longer!
Now, I hear your disappointed sighs. Mark, is that it? Is it just a bit longer than the average vibrating ring?
Well, why don't you go and ask your partner, friend, or any other woman who has experienced the frustration that comes with a cock ring that usually jabs the no man's land and only occasionally grazes the sweet spot if the length is essential or not, huh? Go ahead; I'll wait.
Aha, so now you get it, don't you? There's a reason I decided to write the Tenga SVR review, and it's not so I could tell you about an ordinary, boring toy.
Click Here To Check The Up To Date Price
The Masterful Design
Usually, vibrating cock rings look like, well, rings. They have round, bulbous bodies that are meant to put pressure on the clitoris. Unfortunately, many of them can't do what's advertised. Better said, they can't do it in more than one position. Tenga, however, is a bit different.
At first glance, this toy looks completely ordinary. It's made out of sleek and elegant matte material. I got the black toy since I'm a simple man who likes to stick to the classics. However, you also have a white and a red version at your disposal.
As far as the design goes, it's quite different. Like all Tenga products, the SVR has a thought-out design that's been tweaked to achieve maximum pleasure.
The body of the toy is more oblong than round. The vibrating part is more in the shape of a bullet (which is why this toy is also great for solo time). The length of the body is the real game-changer here.
Because not all women have the same anatomy, the clitoris can sometimes be hard to reach. We've all had the displeasure of seeing the disappointment in our partner's eyes when the vibrating toy presses against her entry or even tight (some toys really have pitiful designs) instead of her sweet spot. I mean, sure, we can still get the job done on our own, but what's the point of using a toy if it won't do any of the work, right?
That won't happen with the Tenga SVR.
Because it's so long, Tenga SVR can reach the clit no matter how far away from the entry it might be. Not bad for a company that specializes in male pleasure.
The Nitty Gritty of Tenga SVR – the Specs
Ah, I hear you ask, "Well, how long is it, Mark?" The entire toy is 3.5 inches long. Out of those 3.5 inches, more than 2 inches are the main body (the vibrating part), while the rest goes to the silicone ring at the bottom.
Speaking of which, the ring is just stretchy enough to house even the girthiest of dongs. It has a diameter of 0.1 inches (when unstretched), and it's made out of high-quality silicone. That means that it will snap back in place when you take it off and stay firm even after multiple uses.
The vibrating part of the toy has about 1.5 inches in width. Overall, the ring sits comfortably in hand, and it snuggles up against your lap rocket beautifully once you put it on.
You practically won't even feel the ring on you, given that it weighs less than an ounce.
The Elegant Packaging
I know I'm doing this Tenga SVR review kind of backward, but I just had to tell you about the design and the size before anything else. However, I'd also like you to know why I advocate for Tenga products so much.
They are one of those companies that really put effort into their product. And I'm not just talking about the design or the overall appearance of the toy. No. Everything, from the packaging to the features of every Tenga toy, is well thought out.
When I got my Tenga SVR, it came in an inconspicuous box. As always, I appreciated this, given that I don't like the looks I get from delivery personnel when it's clear that my package is naughty.
Anyway, inside that box is the original Tenga packaging. As soon as you see it, you know you'll get a high-quality product. First, there's an elegant box with a discrete image of the toy on it and, within it, another box. Yes, it's like a little nesting doll (but naughty!).
But, Wait, There's More!
It's not just the packaging that Tenga blows me away with. Tenga SVR comes with a little storage case for the toy. Usually, when companies send extras with their toys, they throw in a packet or two of lube and call it a day. Not Tenga, though.
They want to make sure you have an excellent experience each time you use one of their products. That's why they give out storage cases with their rings. Proper storing prolongs the toy's life, and, as some of you who throw their toys into their nightstands know, storage isn't something we always think about. That's especially true in the post-orgasm haze. We throw them in haphazardly and then wonder why they don't last as long as we want them to.
Well, Tenga solved that problem for us.
The Life-Changing Features
Tenga SVR is a rechargeable male sex toy. Aside from the case, you'll also find a USB cable and an instructions manual within your package.
When you flip through the manual, you'll see that Tenga SVR has a lot to offer. The charging time of 60 minutes gives you 60 minutes of playtime. That's not a lot, but it's enough to go through all of Tenga SVR's options and climb the pleasure mountain at least once.
When it comes to features, Tenga SVR offers five different strengths and two patterns. The vibrating motor is powerful enough to make even the most gentle modes orgasm-inducing.
You can opt for strong and steady vibrations or a more hectic pattern. Either way, you can also control the intensity of both by going through the five strength options. I love the fact that Tenga SVR only has one button that's easy to access. It turns the toy on and off, and you can use it to go through all the settings options.
Of course, some might find this a bit of a hassle because if you skip the one you actually want, you'll have to shuffle through the rest of them to get back to where you were. But that's life, I guess. I prefer this to having multiple buttons because when you're getting down and dirty, you can't always be bothered to look at which button you're shoving your finger into. With only one button, there's no room for mistakes or confusion. Make it idiot-proof, I always say!
Click Here To Check The Up To Date Price
How To Use Your Tenga SVR (And Make Your Partner Sing With Joy)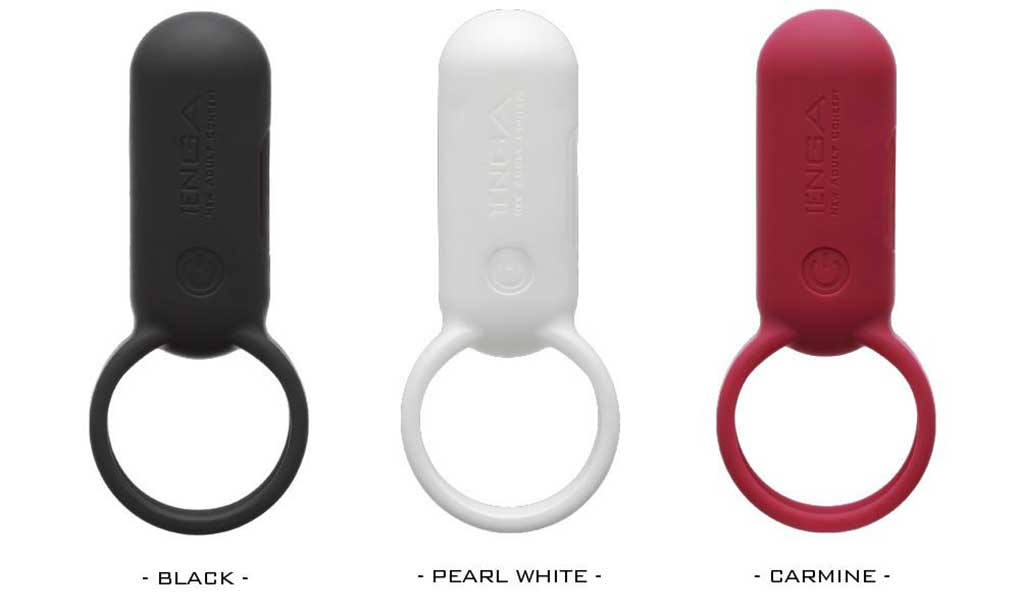 At this point in my Tenga SVR review, I'd like to tell you how to use this toy to its full potential. Some of you might find this part redundant, but Tenga SVR actually has multiple uses, so hear me out.
Now, I'm not going to lie. The singing might not happen. However, an orgasm is practically guaranteed.
You can use the Tenga SVR as a cock ring or as a finger-ring. The instruction manual actually doesn't even mention the cock ring option because the company markets this as a finger toy only. Now whether that's a marketing oversight or not, I don't know. What I do know is that it's perfect in both roles, so I'll tell you about my experience with both.
Since I'm a selfish bastard, I first tried this toy out as a cock ring. If anything is going to vibrate in my bedroom, I damn well better get something out of it. The vibrations are powerful enough, so you feel them stimulating your rocket man when the toy is wrapped around your base. Depending on the position you pick, you might also feel the vibrating bullet as well.
A Tale of Duality
Now, that's my testimonial. But let's see what my partner had to say about it. Spoiler alert – it was mostly something along the lines of, "Oh, my God, oh, my Gooood."
Those blessed with a clitoris will find this toy much more enjoyable than us yogurt slingers. Sure, it feels nice on the cock, but its main job is to stimulate the man under the hood. So, that's what it does.
Now, it might take some time before you get the hang of this toy, especially when you use it as a cock ring. Because it's long, it tends to flop around a bit. So, if you aren't paying attention, it might slip away from the clit and buzz its little heart out into empty space.
However, it only takes a little bit of guidance to make sure the toy stays in place and, once it does, it's pound all the way to Pleasureville time! The toy makes sure there's constant contact, pressure, and vibration directly on the clit, which means your lady's orgasm is just around the corner no matter what you do.
Related
Clean That Bean!
As always, after playtime comes the dreaded cleaning. Luckily, Tenga SVR is completely waterproof. That means you can spice up your bathtime (with your partner or without). However, it also means that the toy is super easy to clean. And, you know me – I love me those easy-to-clean toys!
Also, it's worth mentioning that the toy is made out of high-quality, body-safe silicone. None of that TPE that can't be cleaned for me; thank you very much!
So, Mark, You've Finally Found the Perfect Toy?
I know I've been gushing about this toy for a few (long) minutes now. I'm guessing you're probably on your way to click on that add-to-cart button already, right? Well, thank you for trusting me but hold your horses. As always, my Tenga SVR review can't end without me being brutally honest about the toy's flaws.
Luckily, there aren't many! But as much as I adore Tenga and anything that their R&D team thinks of, no toy is perfect.
Tenga SVR has a really short runtime. I know 60 minutes sounds like a lot, but by the time you've gone through all the features, tried the toy on your fingers and your Sexcalibur, you kind of only have a few minutes left to get to the grand finale. And if you're gearing up for round two, well, you better get that USB charger! You'll need to charge the toy up a bit before you can play again. That disrupts the flow, in my opinion, so I can't in good conscience give this toy a 10 out of 10.
However, if you don't mind 60-minute play sessions, then go for it, man! It's the perfect gift for you and your partner!
A Few Parting Words
As always, I tried to keep my Tenga SVR review as real and honest as I could. Of course, the enthusiasm this toy invoked in both me and my schlong played a hand in the writing of this review. Is Tenga SVR the best cock ring out there? You'll have to be the judge of that. Each one-eyed monster has its own opinion, and I respect that. So let me know what you thought of the Tenga SVR. I can't wait to hear it!
Click Here To Check The Up To Date Price
Product Specs:
| | |
| --- | --- |
| 🏷️ Name: | ⭕ Tenga SVR |
| 📁 Type: | ⭕ Cock Ring |
| ⚙️ Features: | ⭕ 5 Speeds And 2 Patterns Of Vibration |
| 🛠️ Materials: | ⭕ Silicone |
| 📅 Last updated: | ⭕ November 29, 2023 |
Disclaimer
Our articles feature affiliate links. If you appreciate our content and would like to show your support, you can consider buying your new sex toys using the links we provide. Every purchase made through our links helps us earn a small commission, without any additional cost to you.