There's nothing I love more than trying out something I've never tried before. I have an adventurous spirit, so more often than not, you'll see me taking risks and trying to find new experiences for myself. This attitude is ever present in every aspect of my life, but nowhere is it as intense as it is in my sex life. I LOVE trying out new things in bed, and I ADORE trying out sex toys that I haven't tried before. That's why when I heard that Lovense Diamo, a first-ever wearable external male toy was available, I jumped at the opportunity to take it out for a spin. Of course, as soon as I was done with it, I had to come here and tell you all about the experience. So, here we are, ladies, gents, and everyone in between – welcome to my Lovense Diamo review!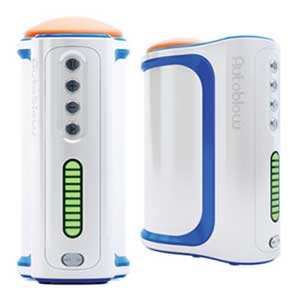 Autoblow A.I.+

Hands free blowjob toy

Heavy duty motor

Powered by artificial intelligence

Interchangeable sleeves

Body-safe materials

Plug it into any electrical outlet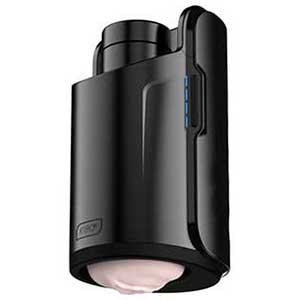 Kiiroo Keon

Automatic stroker

Sliding scale of speed

Elegant and discreet

Real-feel masturbation sleeve

Connects to video chat platform and VR porn

Easy to store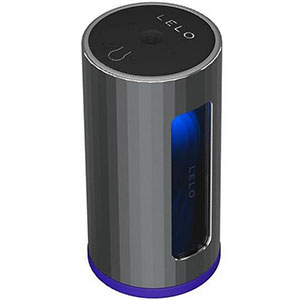 Lelo F1S V2

Hands free blowjob machine

Long-lasting charge

Fully waterproof

Powerful sensations

Realistic artificial skin material

Easy to clean

Promo Code: "HAPPYBF" - 15% Off
What's With That Name?
I have no idea. But I'm guessing that "Erectile Dysfunction Ring," which is a more accurate name, wasn't exactly among their top picks either. So they went with Diamo, for God knows what reason.
Whatever, the reason doesn't matter. After all, a rose by any other name would smell just as sweet, right? Well, the same goes for this toy.
It's a Bluetooth-controlled, app-compatible, long-distance, wearable cock ring. Yeah, that's a mouthful, but check out the capabilities of this toy! If you're tired of buying toys that are so similar, you might as well just buy one and call it a day, then Diamo is definitely the right pick for you.
It's a cock ring like you've never seen before.
OK, What's the Big Secret? What Makes It So Special?
Do you know how you always envied girls that can just pop a bullet vibrator into their panties and go outside? Remember how jealous you always were that they got to have that pleasure (in public, no less) while you had to either shove stuff up your butt or go without?
Well, I have great news for you! The newest Lovense cock ring is a wearable toy that you don't have to shove anywhere!
Let's be honest; every man's secret desire is to be perpetually stimulated. We can never get enough of people (or toys) diddling our fun sticks. If we could, we'd go around hard, jerking off whenever we saw fit.
Well, given that society probably has a thing or two to say about going out sans underpants (with a rock-hard dick swinging in everyone's faces), we have all been dreaming about being subtly stimulated. You know, kinda like women can have that subtle and yet world-changing stimulation with vibro eggs or bullet vibrators.
But what if I told you that you could have that and so much more? What if I told you that you could have a toy that you can wear outside, control via an app, and use to get stronger and harder erections?
It sounds like a dream, but it isn't! As you'll see in my Lovense Diamo review, the toy is very much real (and, boy, does it work)!
Click Here To Check The Up To Date Price
Sleek, Elegant, and Discreet
The overall design of the Lovense Diamo is elegant. The toy is black, sleek, and has an ergonomic shape that will cling to your body like no toy before. Lovense really did its best in order to design a toy that looks high-end and performs like a million-dollar baby.
Look, affordable, it is not. But let's continue this Lovense Diamo review and see if it's worth your money!
Powerful, Functional, and Smooth
Aside from looking bangin', Diamo also performs like a champ. But in order to fully show you why this toy stands dick and balls ahead of its competition, I have to pop the hood and look at the specs.
Related
The Size
Diamo has a slight curve to it because it's made to cling to your body no matter where you place it (we'll talk more about that later). That's why it seems smaller than it really is.
In reality, the toy is 5.24 inches long, and it has a ring diameter of 1.75 inches. It will fit snuggly around your Magnum without being too noticeable (both to you and to other people).
The Material
Considering that Lovense tried to revolutionize the market with this toy, they didn't want to half-ass it. Therefore, they made it out of high-quality silicone. That means the toy is smooth like velvet and comfortable, but it can also endure quite a few uses before showing any signs of wear and tear.
The Features
Of course, the most important part of my Lovense Diamo review is the part where we dissect each and every feature the toy has to offer. Some of them are amazing, while others fall flat. Let's see which are which, shall we?
Click Here To Check The Up To Date Price
Extended Wear
The toy was created to be worn for extended periods of time. That's why the design is so sleek. There's really no room for error when you're making a toy that's supposed to not only fit everyone but also not get uncomfortable after a while.
Lovense nailed it with Diamo, considering that the ring is soft enough to gently but firmly hold the most precious part of your anatomy.
Cock Ring Supreme
Considering that this toy is, first and foremost, a cock ring, you'll be happy to hear that it does its job like a champion. Wearing Diamo before and during intercourse will ensure you get and maintain an erection more easily. What's more, Diamo will lend a helping hand (like a true trooper) when it comes to lasting longer in bed and experiencing stronger orgasms.
Targeting the Perineum
Diamo's shape might seem peculiar. However, it's made that way so it can target the perineum (during both solo and partnered play). The slightly pointy end of the top of the toy will massage your perineum, thus providing external prostate stimulation. This will make you hornier, likelier to get harder than ever, and as close to coming as you can get without blowing your load.
Versatile Positioning
If you've thought that all Diamo can do is sit around your cock and balls, you have another thing coming. There are actually four different positions in which you can wear and enjoy your Diamo (depending on the positioning of the motor part of the toy):
beneath the balls
at the perineum
above the pocket rocket, facing away from you
and above the pocket rocket, facing towards you
Each position will give you (or you and your partner) a unique, mind-blowing sensation.
Ideal for Everyone
As I already mentioned in my Lovense Diamo review, this toy is amazing for the wearer. However, it was made to be shared, which means that both partners can enjoy it.
Depending on where you put the vibrating bit, either you or your partner can enjoy intense vibrations. However, don't worry; that doesn't mean that the other partner has to settle for nothing. The vibrations are strong enough, and the toy is conductive enough that both partners feel and enjoy the rumbling, no matter where the motor is.
And, speaking of the motor, it's important to note that it's extremely powerful. Not only that, but it has a battery life of 2.5-3 hours. That's a lot of playtime for a rechargeable toy!
Although powerful, the motor is extra quiet. No matter which settings you opt for, the toy won't exceed 46 dB.
App-Compatible, Bluetooth Controlled
Of course, one of the most alluring features of this toy is the fact that you can control it both via Bluetooth (short-range) or via the app (long-range). That means that it in no way limits you. You can play by yourself or with your partner (even when they aren't in the same room or city as you).
The app lets you control a lot of features. First of all, you can pick among plenty of pre-set vibration patterns or make your own. Secondly, you can save your preferred vibration patterns and modes in the app and use them over and over again. If you want to switch things up, you can even connect your toy to a streaming service of your choice and have the vibrations follow the rhythm of your favorite songs.
Look, I'm not going to lie; I got off to some weird songs thanks to this feature. The sound-activated feature is amazing, and I'll keep saying that until my dying breath.
Diamo, Are You the One and Only, the Perfect Toy?
Well, no. Although amazing and impressive, Diamo also has some flaws. But let's check out the pros first!
I Loved These:
The toy is wearable. This is a massive bonus, and even if the toy didn't offer anything else, it would still make buying it worth it.
Diamo is super quiet, which means you can actually wear it in public without fear of getting dirty looks from other people.
It's comfortable, so you can wear it for extended periods of time.
It's app-compatible.
You have an unlimited number of vibration patterns at your disposal.
It's great for solo play, edging, and partnered play.
I Could Have Gone Without These:
The Bluetooth connection could be more stable.
The toy is quite pricey (but then again, everything comes at a cost, doesn't it).
If you want to connect the toy to a Windows PC, you'll need a USB Bluetooth adapter.
A Few Parting Words
Thanks for reading all the way to the end of my Lovense Diamo review! As you can probably tell by now, I'm enthralled with this innovative toy. It has definitely cemented its place in my permanent collection, but let me know if you loved it just as much as I did!
Click Here To Check The Up To Date Price
Product Specs:
| | |
| --- | --- |
| 🏷️ Name: | ⭕ Lovense Diamo |
| 📁 Type: | ⭕ Cock Ring |
| ⚙️ Features: | ⭕ Long-Distance Control |
| 🛠️ Materials: | ⭕ Silicone |
| 📅 Last updated: | ⭕ November 29, 2023 |
Disclaimer
Our articles feature affiliate links. If you appreciate our content and would like to show your support, you can consider buying your new sex toys using the links we provide. Every purchase made through our links helps us earn a small commission, without any additional cost to you.