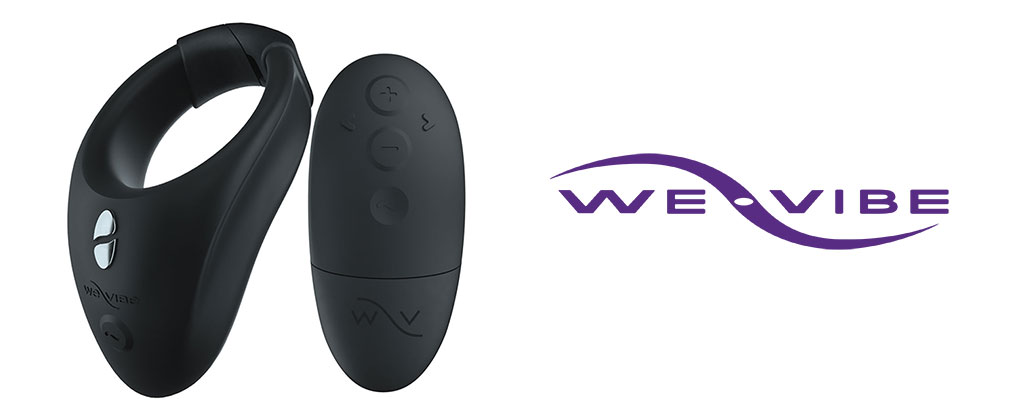 Some of you who have read my reviews before know that I have sort of a love-hate relationship with cock rings. They are magnificent toys that can help us all out immensely. However, they can also be a massive pain in the ass (not to mention, sometimes they rip out your pubes, and that's not a sensation that you can easily forget). So why did I take the plunge to write this We-Vibe Bond review then, you ask?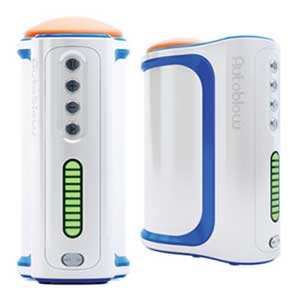 Autoblow A.I.+

Hands free blowjob toy

Heavy duty motor

Powered by artificial intelligence

Interchangeable sleeves

Body-safe materials

Plug it into any electrical outlet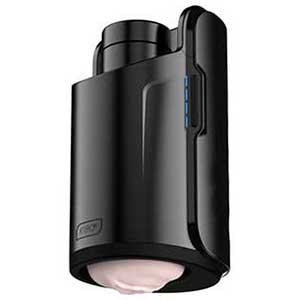 Kiiroo Keon

Automatic stroker

Sliding scale of speed

Elegant and discreet

Real-feel masturbation sleeve

Connects to video chat platform and VR porn

Easy to store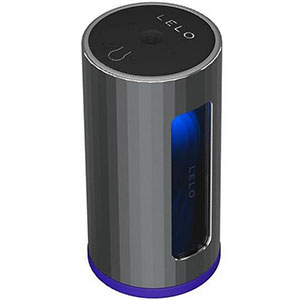 Lelo F1S V2

Hands free blowjob machine

Long-lasting charge

Fully waterproof

Powerful sensations

Realistic artificial skin material

Easy to clean

Promo Code: "HAPPYBF" - 15% Off
Well, if there's something I love more than non-pubes-ripping cock rings, it's innovative sex toys. I live for companies that launch toys which are different from anything else on the market.
We-Vibe is one of those companies. A titan in the industry, We-Vibe is yet to let me down when it comes to the modernization of old, familiar concepts.
But before I get into the tiny details of why We-Vibe Bond is a must-have sex toy for every man, let's get this We-Vibe Bond review started properly and take a look at some of the more general information.
What Even Is the We-Vibe Bond?
We-Vibe is a company known for its vibrating, multifunctional cock rings. They are a high-end brand that produces top-notch, high-quality cock rings that actually help you instead of just gently squeezing your dick.
Well, the Bond is one of those toys. It's a unique cock ring that has a top-open feature that comes with an extendable link which makes it a one-size-fits-all toy that actually accommodates most, if not all, men.
You know I hold special grudges against toys that claim to be one-size-fits-all. I don't believe that kind of thing exists (or at least I didn't until recently). Furthermore, I also harbor specific hatred for toys that can only accommodate some men (those with 10-inch dicks, for example). I know it sounds like I ask for a lot, but I just like my toys to be inclusive and for the companies making them not to lie to me.
Well, We-Vibe manages to tick both of my boxes (and tickle my pickle at the same time).
Let's keep this We-Vibe Bond review rolling to see how, shall we?
OK, But What's the 411 on This We-Vibe Bond?
The biggest selling point of this toy is that it has a little hatch that you can release, so the cock ring pops open. Those of you who have found yourself stuck in a cock ring, struggling to roll it up your member and release yourselves know just how revolutionary this feature is.
However, as magnificent as that feature is, it's not all that the We-Vibe Bond has to offer. In fact, this particular cock ring might be one of the best-designed out of all the We-Vibe cock rings.
And, speaking of the design, let's keep this We-Vibe Bond review party going and see how the toy was made.
Click Here To Check The Up To Date Price
The Name Is Bond, We-Vibe Bond
The name was clearly not inspired by the world's worst spy ever, but I couldn't resist this headline. In reality, the original concept of a quick-release cock ring that has free ends that you could bond together (so the ring accommodates your size) is what inspired the name.
Aside from the smart idea behind it, We-Vibe Bond also has an exceptional design. All of We-Vibe's products are well-thought-out, but the Bond ring seems to be head and shaft above others.
Smooth and silky to the touch, the We-Vibe Bond has a polished, velvety appearance. It fits easily into the hand, and it's light enough to be inconspicuous while heavy enough to actually do its job.
The toy, as well as the packaging it comes in, looks high-quality and premium. If you're anything like me, opening the box will be a special treat for you. Classy as always, We-Vibe includes the toy, a few accessories and necessities, as well as a few extra goodies in the package.
Related
The Specs
Once you open the elegant box the toy comes in and unpack everything, you'll quickly find the instructions manual. It holds all the necessary information about how to use, clean, and maintain the toy (although I will say a word or two about that later on in this We-Vibe Bond review).
The instructions manual also holds all the specs, but let's take a closer look at them here.
Small but Mighty
Overall, We-Vibe Bond is a small toy. It has a bit over 3 inches in length and less than 2 inches in outside diameter. The inside diameter is, of course, even smaller (only 1.5 inches).
But, as I mentioned before, the diameter isn't really that important, given that the toy can easily adjust to any girth thanks to the innovative clasp.
Silicone for the Win
As with most other We-Vibe products, the Bond is made entirely out of premium, medical-grade silicone. However, the clasp I mentioned earlier is made out of ABS plastic. Plastic is much harder than silicone, which allows the toy to actually be top-openable.
Click Here To Check The Up To Date Price
Multifunctional, Multilayered, Oh My!
I already promised you that the We-Vibe Bond isn't a one-trick pony. The fact that it's of customizable size (or, better said, girth) is just one of its many features. So let's keep this We-Vibe Bond review moving and check out the rest, shall we?
Rumbly Vibrations
This cock ring has several functions. Maintaining your erection is just one of them. In reality, the Bond was primarily made more for pleasure than anything else, which is why it's equipped with a powerful motor that provides nice, deep rumbly sensations.
There are ten different vibration settings for you to choose from, which is more than enough even for the pickiest male sex toy shoppers.
App-Controlled
Although amazing for solo play, the Bond is a powerful couple's toy. It's a remote-controlled and app-controlled toy that allows couples to play even when they aren't together. The app allows anyone with access to your toy to control it no matter how far apart you are. The remote, on the other hand, is ideal for short distances and a great helping hand during public play.
Since the Bond allows both short and long-range controls, it's a versatile toy.
Custom Fit and Special Shape
As mentioned, thanks to the little clasp on the ring, the Bond is versatile when it comes to fit. The clasp also provides an easy release which is an amazing feature that not many cock rings offer.
Typically, cock rings are quite snug. They grip you and don't let go until you're flaccid (or at least on your way to be). We-Vibe Bond, however, gives you the option to quickly remove the ring, which is great both for play and safety reasons.
The clasp comes with a little silicone link that allows you to widen the diameter of the ring, thus making this toy truly a one-size-fits-all.
However, that's not all. The toy also has a special, triangular shape that allows the toy to be even more stimulating.
One of the features of this cock ring is that it will snuggly lay right onto your perineum. That way, the vibrations will stimulate your prostate from the outside.
Whisper-Quiet and Waterproof
Oftentimes, rumbly, powerful vibrations come at a price. Some of us don't mind paying it, while others, who would prefer to be more discreet, really do.
I'm talking about the noise, of course. Powerful vibrators that offer strong stimulation are often quite noisy and not that subtle. We-Vibe Bond, however, isn't one of them. Practically whisper-quiet, We-Vibe Bond will not make noise above 44dB, which is impressive, even for a We-Vibe toy.
Aside from being quiet, it's also super easy to maintain. Not only is it silicone (which means you can easily clean and even sterilize it), but it's also waterproof. That means that you don't really have to worry about the toy while you clean it. Just stick it under lukewarm water and clean it with some soap.
To Bond or Break the Bond, That Is the Question
Clearly, We-Vibe Bond has a lot to offer. On top of that, it's quite easy to use and control (both with the app and the remote). However, this wouldn't be a completely honest We-vibe Bond review if I didn't give you all the details. So, let's make a little overview of this fantastic toy and take a look at both the good and the bad.
The Pros
It's light, which means it won't feel like a burden
The vibrations are powerful and will stimulate your prostate (even if you don't shove a finger up there)
The quick release is a revolutionary trait that makes using cock rings easier and safer
And so is the extendable link because it turns this toy into a one-size-fits-all
The toy is both app and remote controlled
The Cons
Bluetooth pairing can be a bit slower, especially if there's something between the receiver and the remote
The battery life isn't that great (only 90 minutes)
The link that extends the ring can get a bit loose after some time (and several dozens of uses)
A Few Parting Words
There you have it, that was the entire We-Vibe Bond review. Thank you to all of you who stuck with me all the way to the bitter end. If I happen to inspire you to buy your very own We-Vibe Bond, know that I will also take credit for your future orgasms!
No, I'm kidding, of course, but I definitely do stand by my statement that I'd recommend this innovative product to practically anyone. You can get it for solo or partnered play and enjoy all the different features this toy has to offer by yourself or in sweet company.
If the We-Vibe Bond exceeds your expectations (or fails you miserably, which I doubt it will), don't forget to drop me a line in the comments!
Click Here To Check The Up To Date Price
Product Specs:
| | |
| --- | --- |
| 🏷️ Name: | ⭕ We-Vibe Bond |
| 📁 Type: | ⭕ Cock Ring |
| ⚙️ Features: | ⭕ One Size Fits All |
| 🛠️ Materials: | ⭕ Silicone |
| 📅 Last updated: | ⭕ September 16, 2023 |
Disclaimer
Our articles feature affiliate links. If you appreciate our content and would like to show your support, you can consider buying your new sex toys using the links we provide. Every purchase made through our links helps us earn a small commission, without any additional cost to you.