Come one, come all! Gather 'round, for I have prepared another excellent sex toy review for you. Today on the menu is one of the better cock rings I've tried lately. It's tight without being too constricting, holds the erection quite nicely, and has a few extra features. All of this made me realize that writing a full Satisfyer Power Ring review for all of you was a must.
So here I am!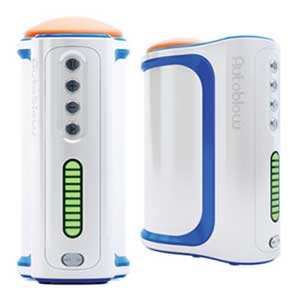 Autoblow A.I.+

Hands free blowjob toy

Heavy duty motor

Powered by artificial intelligence

Interchangeable sleeves

Body-safe materials

Plug it into any electrical outlet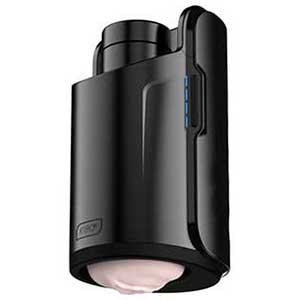 Kiiroo Keon

Automatic stroker

Sliding scale of speed

Elegant and discreet

Real-feel masturbation sleeve

Connects to video chat platform and VR porn

Easy to store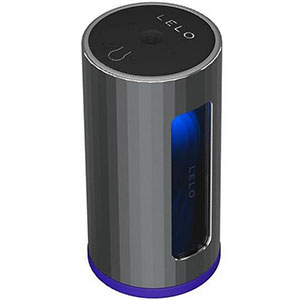 Lelo F1S V2

Hands free blowjob machine

Long-lasting charge

Fully waterproof

Powerful sensations

Realistic artificial skin material

Easy to clean

Promo Code: "HAPPYBF" - 15% Off
Overall, I'm a huge fan of cock rings but don't particularly spend a lot of my time on them. They either work or they don't, right?
Well, not quite. Keep reading my Satisfyer Power Ring review to find out what I mean!
What Is the Satisfyer Power Ring?
OK, so it's pretty clear that the Satisfyer Power Ring is a cock ring. Overall, I think that every person should have a couple of cock rings in their bedside drawer. They are a great aid for those nights when you want to last that extra hour (or more).
Cock rings have that amazing ability to help us get and keep our beaver bashers upright. Now, before you start shaking your head, vehemently denying that you even need one, let me tell you one thing – everyone with a penis could benefit from a cock ring.
Cock rings can constrict the blood flow to and from your pocket rocket. By doing that, they make your erection stronger and more noticeable. And most importantly, it can make you last longer (something your partner will surely appreciate).
That's especially true for rings such as the Satisfyer Power Ring. There's a reason it got that name, you know.
OK, Fine, We'll Bite! What Makes It So Special?
Now, as you know, there wouldn't even be a Satisfyer Power Ring review if this toy wasn't unique. But it's the layers of that special-ness that I want to highlight here.
This ring is:
Small and compact
Flexible but strong
Powerful (with plenty of vibration patterns)
And made with two people's pleasures in mind
Overall, I'd say the last point really makes this toy stand out from the rest. There are plenty of cock rings on the market that are nothing more than pieces of silicone that wrap around your Sexcalibur, constricting it while you hope for the best. This toy, just like most others I present to you, has a multitude of features that makes it a worthy purchase.
Click Here To Check The Up To Date Price
The Mighty Design
The Satisfyer brand is a well-known one in certain circles. Those of us who have tried every toy under the sun know just how reliable this brand is, given that it continually launches high-quality toys that are not only functional but also beautiful to look at.
The Power Ring is no exception. It has a smooth, ergonomic design that makes the toy cling to your body effortlessly. It also has ribbed features that are pretty hard to miss. If you think those are there just to make the toy look better, think again. They are a vital part of the Satisfyer Power Ring's functionality.
The entire toy was designed with ease of use in mind. Therefore, it's light and doesn't have an interface full of buttons that will just end up confusing you.
Instead, all you have is one button (that's pretty intuitive to use) that's located at the side of the toy. This is actually a huge plus, given that most toys have a button at the very bottom of their bodies, which leaves you kind of struggling to reach them (and hit the right one).
And the Even More Powerful Specs
Now it's time to really get down to business with this Satisfyer Power Ring review and talk about stuff that really matters – how exactly will this toy help you?
Well, I'm glad you asked.
Let's take a look at what the toy is offering, shall we?
The Size
Once you take the Power Ring out of its package, you might be inclined to say, "Damn, that's small!"
I know I did.
However, the toy is actually larger than it seems. It has 2.2 inches in length and 1.75 inches in width. Furthermore, the opening (which is the most important part), is around 1.25 inches.
Of course, you should remember that, just like any other cock ring, the Power Ring is stretchy. So, even if at first glance it seems the toy can't accommodate you – it probably can.
The Material
Those of you who have been following me for a while know just how much I appreciate a good silicone toy. Silicone is the ultimate material when it comes to sex toys and one I keep coming back to. It's easy to clean, it doesn't show signs of wear and tear (even after vigorous use), and you can even sterilize it, which is a fantastic feature for those who like to share their toys.
Therefore, it's my pleasure to report in this Satisfyer Power Ring review that this toy is indeed made out of 100% body-safe silicone.
So, cleaning up your mess after a particularly fun play session will be quite easy. Use a toy cleaner or just some soap and water, and don't forget to thoroughly dry the toy before storing it somewhere.
The Features
When it comes to the features of this toy, they are plentiful. It's actually quite an amazing feat that such a small ring can pack such a powerful punch. But then again, they wouldn't have named it the Power Ring if it didn't, right?
Related
Flexible and Strong
The best-selling feature of this ring is definitely its flexibility. As I already mentioned, the thing seems quite small. When you first look at it, you'll think that it definitely can't wrap around your Juggernaut.
However, all you really have to do is stretch the ring a bit, and it will do its job. The silicone is sturdy but flexible. That allows the ring to accommodate your size (even if it's commendable) while still maintaining a desired level of constriction. That last part is particularly important, given that the entire point of a cock ring is that it constricts the blood flow in and out of the penis.
Vibration Nation
Now, while the stretchiness of the ring is vital, the vibration feature is probably even more important (especially for your partner).
There are 10 modes of vibrations that you can shuffle through by clicking on the button on the side of the toy. However, be warned – all of them are quite powerful. Even the lowest setting will vibrate in a way that both you and your partner will feel.
Apparently, Satisfyer doesn't do anything halfway. The motor in the toy is super powerful and, to my complete surprise, pretty quiet. The toy is practically whisper-quiet and extremely discreet.
Ribbed (for Her Pleasure)
I already mentioned that one of the design features of this toy are the ribbed details on the ring. Those weren't put there randomly. Instead, they were specifically designed to increase the pleasure for the other partner (the one who isn't wearing the ring).
The ribbed design gives the partner who's rubbing against the ring more pleasure and friction. That, in turn, increases clitoral (or anal) stimulation. Along with the vibrations, it makes the Power Ring one of the better couples toys I've come across.
Waterproof and Magnetic
As I mentioned, Satisfyer is big on user-friendliness. That comes clearly across when you look at the design of features. However, it's also quite noticeable in other aspects as well.
For example, the Power Ring is completely waterproof. This is an amazing feature because it allows you to:
Play with the ring in the water
Clean up easily and without worrying about the electronics
And, speaking of the electronics, I also have to mention that this toy has a USB magnetic charging cable with it. That means that you can plug it into any device that has a USB port. Another point for convenience!
Click Here To Check The Up To Date Price
The Ring of Power or the Ring of Disappointment?
So, clearly, I'm a huge fan of the Power Ring. I've tried it out thoroughly and both myself and my partner loved it. However, that's not to say that the toy is without its faults.
As always, let's wrap up this Satisfyer Power Ring review with an overview of the toy's best and worst features.
The Pros:
The vibrations are super strong. This might seem like a bad thing, but considering that your partner probably won't have continual contact with the ring, it's important that the vibrations are strong enough to stimulate her. What's more, the vibrations also have to be strong enough for you to feel them (transferred through the shaft).
It's a tight fit, which means it will do its job and maintain your erection.
The material and the toy, in general, are high-quality.
The Cons:
Battery life is far from ideal. It takes around two hours to fully charge the toy. For that effort, all you get is around 50 minutes of playtime. That's not much in my book.
The ring seems small, but once you put it on, you'll see that it's quite girthy. Now, this might be a problem for smaller guys because, for lack of a better word, it takes up quite a bit of real estate. On the plus side, it feels amazing!
A Few Parting Words
Thanks for sticking out all the way to the end of my Satisfyer Power Ring review! Overall, I'd say this toy offers amazing value for money (and countless orgasms to boot!). The pros definitely outweigh the cons, so if you do end up hitting that "add to cart" button, I'm absolutely positive you'll enjoy it! Happy playing!
Click Here To Check The Up To Date Price
Product Specs:
| | |
| --- | --- |
| 🏷️ Name: | ⭕ Satisfyer Power Ring |
| 📁 Type: | ⭕ Cock Ring |
| ⚙️ Features: | ⭕ Increases Stamina |
| 🛠️ Materials: | ⭕ Silicone |
| 📅 Last updated: | ⭕ November 29, 2023 |
Disclaimer
Our articles feature affiliate links. If you appreciate our content and would like to show your support, you can consider buying your new sex toys using the links we provide. Every purchase made through our links helps us earn a small commission, without any additional cost to you.