Another day, another cock ring review from your trusty sex toy reviewer Mark. Many of you know that cock rings are something I always have on hand (or on dick) because my love for them knows no bounds. Because I have so many rings, you could say I am a self-proclaimed cock ring connoisseur. Honestly, there are worse things to be in life, and, as you'll see in my Doc Johnson Adjustable Cock Ring review, my knowledge comes in handy (that's a hand job joke, by the way).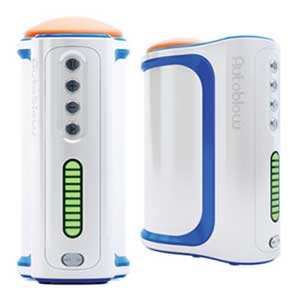 Autoblow A.I.+

Hands free blowjob toy

Heavy duty motor

Powered by artificial intelligence

Interchangeable sleeves

Body-safe materials

Plug it into any electrical outlet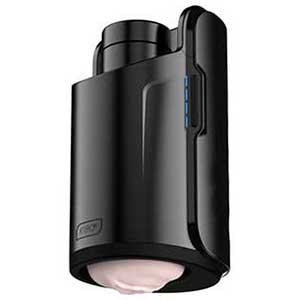 Kiiroo Keon

Automatic stroker

Sliding scale of speed

Elegant and discreet

Real-feel masturbation sleeve

Connects to video chat platform and VR porn

Easy to store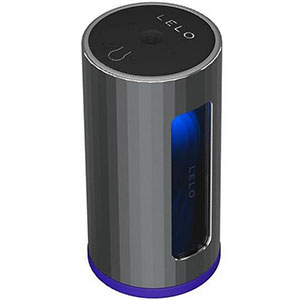 Lelo F1S V2

Hands free blowjob machine

Long-lasting charge

Fully waterproof

Powerful sensations

Realistic artificial skin material

Easy to clean

Promo Code: "HAPPYBF" - 15% Off
I know what makes a cock ring worth your time. After all, you don't want to slap just anything around your pecker and hope it works, right?
No, of course not. Cock rings can have a pivotal role in your sex life. They can help you get and maintain a strong erection, last longer in bed, and increase your sensitivity. In other words, they'll help you get a hard-on, keep it, and have the orgasm of your life.
Therefore, clearly, cock rings are vital sex aids for some (if not all) men, which is why picking the right one is crucial. Now, you don't have to pick just one ring. You can choose to have a whole selection (just like me). But nonetheless, every ring in your collection should be high-quality.
So let's start this Doc Johnson Adjustable Cock Ring review to see if this bad boy qualifies for that title, shall we?
What Is the Doc Johnson Adjustable Cock Ring?
The Doc Johnson Adjustable Cock Ring is actually a set of two rings that you get for the price of one. So, if we're honest, right off the bat Doc Johnson gets an extra point for saving us all some money.
But why do you need two? Well, I'll tell you – because sometimes we need all the help we can get. Erections aren't something that comes up all the time like they used to. While I'm eternally grateful for that, I'm also a bit miffed. Sometimes my Sexcalibur gets tired and is like, "Use your hand, man!" which is a valid suggestion.
However, since I'd much rather use my dong, I always keep a high-quality cock ring on hand. Doc Johnson Adjustable Cock Ring kit is one of those that are always on my nightstand.
Two rings are better than one because one wraps around your meat flute and family jewels while the other holds a firm grip on your shaft. This ensures you not only maintain an erection but also have increased sensitivity of the entire penis.
Click Here To Check The Up To Date Price
Will It Spark Joy?
Look, I can't tell you for certain that it will make your pecker go from limp to battle-ready in mere seconds, but I can assure you that it will help. The two-ring kit has a marvelous design. Both rings work simultaneously to make you hard (and get you to stay that way).
The most special thing about this kit is the fact that it offers more ball constriction. The outer ring squeezes both your cock and balls and offers a steady pressure that forces the blood into your penis. Because of this, the ring can help you get a steadier erection that you can maintain for a longer period of time than you would without the rings.
So, the kit is definitely special because it's a kit, instead of being just one cock ring that you'd put either around your shaft or around the penis and the balls.
Related
What the Design Team at Don Johnson Cooked Up for Us
Design-wise, the Doc Johnson kit doesn't have much to offer. I know I usually sing praises about the toys I review. Now, this Doc Johnson Adjustable Cock Ring review is no different. But the design is lackluster, I can't lie.
However, keep in mind that it's really hard to make adjustable cock rings to look like anything other than what they are.
You get two strings of black silicone, one longer than the other. The fact that the rings are made out of silicone is a huge win in my book. Most of you know that I'm hesitant about all toys that aren't made out of silicone. They can't be sterilized, and I like to share my toys. Therefore, no silicone is a no-go for me.
Click Here To Check The Up To Date Price
The Mighty Specs
Now, let's get into the juicy portion of my Doc Johnson Adjustable Cock Ring review, shall we?
The two rings you get in the kit are different sizes. This isn't surprising, considering that one is supposed to wrap around your cock and balls while the other is just for your shaft. The longer one has two stopping beads on it, while the shorter one only has the one. These beads are essential when it comes to actual use, as they are what makes the ring adjustable.
Will It Accommodate My Monster Dong?
Thanks to the adjustable nature of the ring, the answer is yes. No matter how ginormous (or small) your Juggernaut might be, these rings will definitely be able to wrap around it. Even if you have the massive balls that ball like no balls have balled before, you'll fit into this ring comfortably.
The best part is that you can choose the amount of pressure and constriction you want. The rings are easy to adjust, which means you can tighten (or loosen) them at any point during playtime.
What Can It Offer Me in Terms of Features?
If cock constriction isn't enough for you, this cock ring kit can also make your partner come so hard they blackout! Nah, I'm just joking. I did reviews of toys like that, though, so if you're interested, look up my couples toys reviews.
Aside from doing its job, the Doc Johnson ring kit is also fully waterproof. It's extremely easy to clean because the beads come on and off easily. So, you won't find a nasty buildup of lube (and other unmentionables) underneath the beads if you clean your ring after each use (as you should).
Of course, keep in mind that the rings are silicone which means you should stay away from silicone lube, as it will eat away at the product.
The Amazing, the Not-So-Amazing, and the What-Were-They-Thinking
As we're closing up this marvelous (if I do say so myself) Doc Johnson Adjustable Cock Ring review, it's time to do a quick breakdown of the pros and cons of this kit.
The Pros:
It's easy to use. The beads slide easily over the silicone surface of the rings but stay in place after you tighten the rings.
Both rings are made out of silicone.
You get two rings for the price of one (as it's a kit).
The Cons:
The rings look quite simple. They do their job amazingly, but the overall appearance leaves a bit to be desired.
Adjusting the ring during playtime may kill spontaneity (but then again, so would losing your erection).
Click Here To Check The Up To Date Price
Product Specs:
| | |
| --- | --- |
| 🏷️ Name: | ⭕ Doc Johnson Adjustable Cock Ring |
| 📁 Type: | ⭕ Cock Ring |
| ⚙️ Features: | ⭕ Two Rings For The Price Of One |
| 🛠️ Materials: | ⭕ Silicone |
| 📅 Last updated: | ⭕ September 16, 2023 |
Disclaimer
Our articles feature affiliate links. If you appreciate our content and would like to show your support, you can consider buying your new sex toys using the links we provide. Every purchase made through our links helps us earn a small commission, without any additional cost to you.