Welcome one, welcome all to my Tantus Silicone C-Ring review! Today we're taking a long, hard look at the latest silicone ring from the famous Tantus company. This sex toy manufacturer with the motto "good, clean fun" has been on my radar for quite a while, so I decided to take them out for a spin by trying out the seemingly simple C-Ring from their collection.
Now, many of you know, both from reading about my sexcapades and from personal experience, how important cock rings are for a man's sexual life. Look, we're not as young as we once were (at least some of us), and erections aren't a dime a dozen anymore. Once you hit a certain age, the cock simply isn't as willing to stirr at the tiniest stimuli as it once was.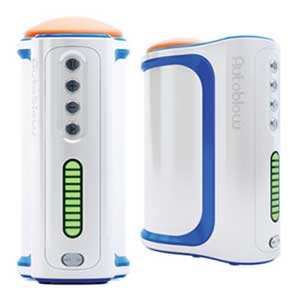 Autoblow A.I.+

Hands free blowjob toy

Heavy duty motor

Powered by artificial intelligence

Interchangeable sleeves

Body-safe materials

Plug it into any electrical outlet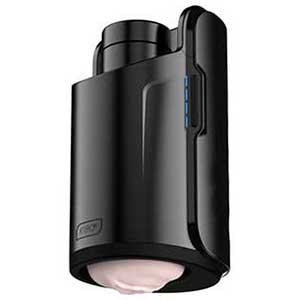 Kiiroo Keon

Automatic stroker

Sliding scale of speed

Elegant and discreet

Real-feel masturbation sleeve

Connects to video chat platform and VR porn

Easy to store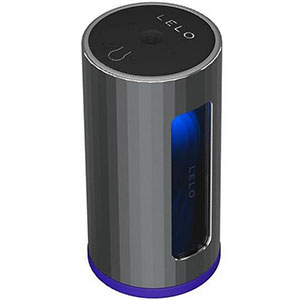 Lelo F1S V2

Hands free blowjob machine

Long-lasting charge

Fully waterproof

Powerful sensations

Realistic artificial skin material

Easy to clean

Promo Code: "HAPPYBF" - 15% Off
So, what's a man to do in that situation? Give up? Hang his head in shame? Hell no! He gets a cock ring, gets himself hard as a rock, and pounds away his worries.
Since we know just how important cock rings are, let's dive right into this Tantus Silicone C-Ring review to see what this bad boy has to offer.
What Is the Tantus Silicone C-Ring?
Tantus Silicone C-Ring is the latest cock ring from the Tantus collection. The clue is really in the name here, guys. I chose this specific ring to review because I'm a huge fan of silicone rings that have a stretchier texture.
If you ask me, everyone should have a drawer full of cock rings. I used to think that cock rings were just for those poor men who have ED. Then, on a whim, I bought my first ring, which was a cheap rubber thing that did nothing for my erection, and, in mind, I confirmed my suspicions that cock rings were products that were specifically designed for "other men."
Of course, I couldn't have been more wrong. Those of you who know me, know I'm always willing to own up to my own mistakes. Misjudging cock rings in my youth is definitely one of the bigger ones.
Today, cock rings and Mark are the best of pals.
But why opt for silicone rings? And, more importantly, why opt for this one?
Click Here To Check The Up To Date Price
The Advantages of Silicone Rings
Silicone rings have massive advantages when compared to other products. First of all, they can fit pretty much anyone. They are designed to be stretchy but not with too much give. A great silicone ring will accommodate any beaver basher comfortably while also providing the necessary constriction.
Silicone is also body-safe and won't cause any irritations or, God forbid, infections. Plus, it's the easiest material to maintain. You can wash it with warm water and soap, stick it into the washing machine, or use a sex toy cleaner. No matter what you opt for, the clean-up will be quick and effortless.
Why Is the Tantus Silicone C-Ring Special?
In a sea of silicone rings available on the market, some products stand head and shoulders above others. The Tantus ring is one of them.
First of all, the silicone it is made out of is of the highest quality. The Tantus company uses its own ultra-premium silicone, which is a house blend. Now, you may be wondering why the hell should you even care about that. Well, the Tantus silicone has a special texture. It allows for the ring to be both stretchy and firm.
In other words, you should care because the material will ensure your pocket rocket is squeezed enough so you get a rock-hard, veiny monster instead of the limp creature you previously had without making the entire process incredibly uncomfortable.
Related
The Design
Tantus stuck to the safe and familiar route when designing this ring. The ring is matte black, silicone, and feels soft yet sturdy in your hand. Of course, it also feels that way when you put it around your cock and balls.
It's strong enough to:
Ensure you get an erection
Maintain the erection throughout the play session
Make the penis appear bigger and harder (so hard that it gets fully engorged and veiny)
The Specs
Like all other cock rings, Tantus Silicone C-Ring is quite small. Of course, size can be deceptive when it comes to these toys. That's especially true in the case of the Tantus ring because it falls on the stretchier side of the spectrum.
But, as you've probably guessed from my Tantus Silicone C-Ring review so far, that's a huge advantage in my book.
In its normal state, the ring has a 1.5-inch diameter (that's 3.8 cm for our European friends). However, the ring can be stretched out to 4.75 inches (or 12 cm). That's more than enough to accommodate your Sexcalibur, no matter how big it is.
Click Here To Check The Up To Date Price
The Features
Aside from being extra stretchy, the Tantus silicone ring is also non-porous and hypoallergenic. It will increase the sensitivity of your penis, making it easier to get and stay hard without compromising your health.
Of course, one of the main features of any cock ring is that they delay orgasms. But, in order to do that, the ring has to be high-quality.
So, are you looking for a ring that will make you last longer in bed? Then, as you've probably gathered from this Tantus Silicone C-Ring review, I have just the product for you.
Anything Extra?
This toy is quite simple in its design, and what you see is pretty much what you get. That means it doesn't offer any extra features or perks.
Of course, given how well it does the job it's made for, I don't mind that one bit.
The Dirty Deets
As always, I'll finish this Tantus Silicone C-Ring review by doing a little overview of the best and the worst features of this particular toy.
Pros:
Stretchy enough to accommodate everyone
The special silicone blend allows for a better stretch-to-constriction ratio
Can fit comfortably around both the shaft and the family jewels
Body safe and hygienic material that's easy to maintain
Machine washable
Cons:
No extras in the packaging
Some men might prefer more constriction
A Few Parting Words
Now that we've reached the very end of my Tantus Silicone C-Ring review, all I can say is that I hope to hear from all of you who got a rock-hard dick thanks to this ring! Tell me all about your sexcapades made possible by the Tantus beauty; you know I love hearing about your successes! Until then, stay hard!
Click Here To Check The Up To Date Price
Product Specs:
| | |
| --- | --- |
| 🏷️ Name: | ⭕ Tantus Silicone C-Ring |
| 📁 Type: | ⭕ Cock Ring |
| ⚙️ Features: | ⭕ Super Stretchy |
| 🛠️ Materials: | ⭕ Silicone |
| 📅 Last updated: | ⭕ September 16, 2023 |
Disclaimer
Our articles feature affiliate links. If you appreciate our content and would like to show your support, you can consider buying your new sex toys using the links we provide. Every purchase made through our links helps us earn a small commission, without any additional cost to you.