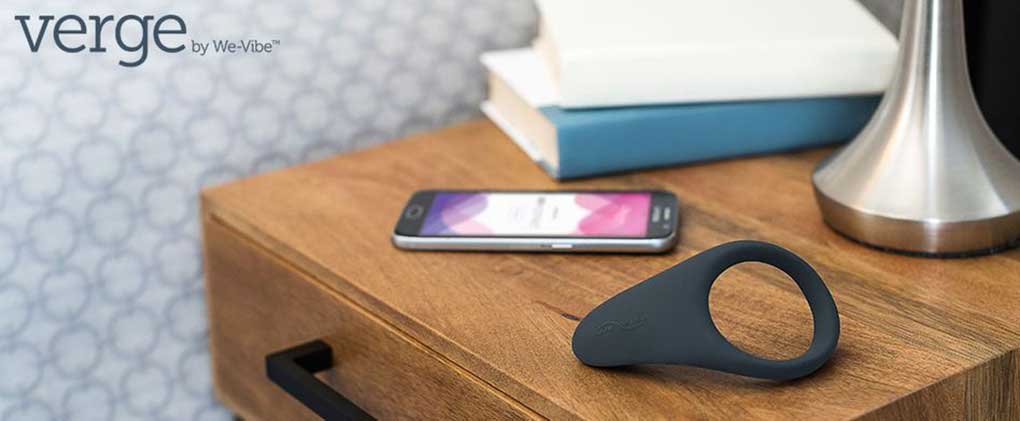 If you've loved my We-Vibe Pivot review but thought the Pivot might be lacking when it comes to the pleasure of us dick-havers, worry no more! I present to you Pivot's brother in arms, the champion of male orgasm, the one, the only – We-Vibe Verge (and alongside it, my We-Vibe Verge review, of course).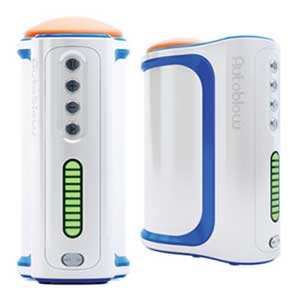 Autoblow A.I.+

Hands free blowjob toy

Heavy duty motor

Powered by artificial intelligence

Interchangeable sleeves

Body-safe materials

Plug it into any electrical outlet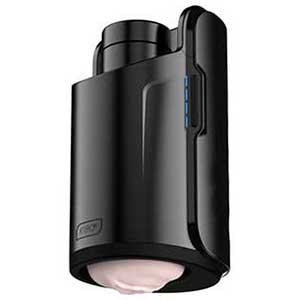 Kiiroo Keon

Automatic stroker

Sliding scale of speed

Elegant and discreet

Real-feel masturbation sleeve

Connects to video chat platform and VR porn

Easy to store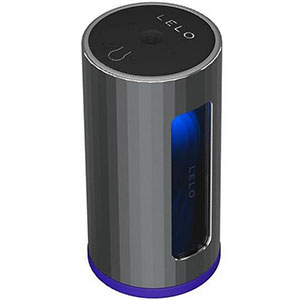 Lelo F1S V2

Hands free blowjob machine

Long-lasting charge

Fully waterproof

Powerful sensations

Realistic artificial skin material

Easy to clean

Promo Code: "HAPPYBF" - 15% Off
Now some of you might remember that I already mentioned the Verge in my Best Cock Rings review. Back then, I said that it would make your quiver bone quiver, and today, I'll elaborate on that a bit. But just FYI, I stand by my statement.
Tell Us More About This We-Vibe Verge You Praise So Much
Alright, I will. First of all, let's talk a bit about We-Vibe. This company always keeps me on my toes. They have an unusual approach to product design, and their toys are usually of the "never before seen" variety.
Yeah, I know that a vibrating cock ring isn't exactly a groundbreaking product that will change the world of sex toys for men. However, the Verge also has plenty of other features to offer. Overall, it's another gem that came out of the We-Vibe's workshop that I gladly use (over and over again).
So, although it's evident by now, the We-Vibe Verge is a vibrating cock ring. It does everything a cock ring is supposed to do – hug your dingle-dangle tight enough to maintain your erection solid and steady. So, basically, the We-Vibe Verge will help you keep going all night long (If you want to. But it's a lot of work, just so you know).
You can put it around your shaft only or include the whole shebang and put it around your ball-and-chain. We'll get into the beauty of doing both a bit later, though.
Aside from doing the bare minimum (although it does it oh-so-well), the Verge is also a mighty stimulator. However, unlike most cock rings that focus on stimulating the clit, this one has a different target.
The main thought behind Verge's design was that it should stimulate the prostate externally. And, spoiler alert – it does.
Click Here To Check The Up To Date Price
Why Is The Verge So Special?
There are so many ways I could answer this question. Do I talk about the (typical We-Vibe) immaculate design? Or do I tell you about the velvety softness of the outer silicone? Perhaps I should mention the harmony We-Vibe managed to maintain between keeping the toy rigid enough, so it still functions as a proper cock ring but flexible enough so that practically anyone could use it?
Well, first, I think it's better that I tell you about two main features that set the Verge head and shoulders above other products on the market. Otherwise, my whole We-Vibe Verge review would be pointless.
Those are (drumroll, please):
You can use it in two completely different ways.
The Verge is technically a teledildonic, which means you can control it from anywhere in the world.
Now, what do I mean by "you can use it in two different ways?"
Prepare For Trouble (And Make It Double)
Well, as I mentioned earlier, you can put the Verge just around your shaft. That way, the vibrating head will press snuggly to your partner's clit and make all her dreams of having the best sex of her life come true.
Of course, that's not really the (primary) intended use. If you want to use it as the We-Vibe gods intended, you should put it around both your shaft and your crowning jewels. That way, the arrow-like head will press right up against your perineum.
And we all know what's hidden behind that inconspicuous hunk of flesh, don't we? Yup, you've guessed it! It's the glorious, magnificent, orgasm-inducing, world-changing prostate.
So, what does the Verge do, in short? The vibrating head stimulates your prostate from the outside. Simultaneously, the residual vibrations work your shaft nicely, slowly but surely taking you to the very end of the Electric Avenue (straight into CumVille).
Or Is It A Triple Threat?
Like many We-Vibe toys, you can control the Verge in three different ways. First, you can opt for the manual controls. There's one button on the Verge that you can quickly get to (even if you're busy doing something else, like chasing the Big O). That's both the on/off button and the control button you'll use to go through the (ten) vibration modes and patterns.
Of course, you can also connect the toy to your phone via Bluetooth. The receiver within the toy provides excellent connectivity, so you have plenty of range (around 15 feet). That means that your phone doesn't need to be directly next to you in order to stay connected to the toy.
This is great for couples play and even solo play if you prefer a more automated session. However, what's even better for couples play is, of course, the full range of capabilities that the We-Connect app has. Given that the app is accessible from anywhere, you can control the toy's vibrations no matter where you (or the toy) are.
The (Immaculate) Design
As always, We-Vibe decided to put something different on the market. They usually aren't the ones to repeat themselves (or others), so their products always stand out. The Verge has a unique design, given that the vibrating head is of a particular, arrow-like shape.
There's, of course, a good reason for that. Given that the prostate is technically hiding behind your taint, the vibrations need to be more focused in order to reach it. The pointy end of the toy's head makes it easy for vibrations to stimulate not only that entire region but also focus on your Orgasm Button.
Aside from the peculiar look, the Verge also sports a comfortable design. It's a snug fit, that's for sure, but the lower part is stretchy enough to accommodate most shlongs (their bald friends included).
The overall design is of a "no-brainer" variety, given that the toy is easy to use (all you have to do is slide it on).
Click Here To Check The Up To Date Price
Let's Get Down To Business (And See Those Specs)
The We-Vibe Verge will get to you in a small, mundane package that hides the actual We-Verge box. It's an elegant box that shows you what the product looks like and lists all its main features. It also has a fabulous satin ribbon on the top that you have to pull on in order to open the box.
The package doesn't hold much, aside from the toy. Inside you'll find a USB charger and a complimentary packet of We-Vibe water-based lube. As always, I'll take this chance to remind you that silicone toys need non-silicone lubes. So, make good use of the packet of water-based lube that We-Vibe oh-so-graciously includes in the package and get some more if you don't have any at home.
We-Vibe Verge Review – The Size
Ah, you thought we were done with the "what makes it special" portion of my We-Vibe Verge review? Well, we aren't because this entire toy is special.
So, when it comes to the specs, the Verge doesn't look like much (if you disregard the arrow-like head). However, if you look a bit closer, you'll see that it's a reasonably big ring. You'll also see that size and shape aren't the only things it has to offer.
When it comes to size, the Verge fits comfortably in your hand (and around your schlong). It has 2.35 inches in width and 4.5 inches in length. The circumference of the opening is just a bit over 2 inches (when it isn't stuffed with your turkey baster).
The entire ring has a slightly curved design which is what allows the ring to snuggle up against you as tightly as it does.
We-Vibe Verge Review – The Features
As I said, the Verge has plenty to offer. Here's a quick rundown of all its features. The Verge is:
Waterproof
Rechargeable
A smart cookie and will alert you before your battery runs out
A toy with eight standard vibration patterns and over ten modes
You might think that waterproof and rechargeable toys are the industry's standard, but that's (sadly) not the case. There are plenty of toys out there that will have you looking for AA batteries around your house while your ding-dong is hanging sadly between your legs.
Luckily, the Verge isn't one of them. Not only can you recharge it with the USB cable that comes with it, but it will also send you an alert before it runs out of juice. That way, you can sort out your affairs, so to speak.
I adore this feature because when I'm trying out toys, I use them A LOT. That usually means that by the time the toy is actually in contact with any part of my body, the battery is probably near its end. So, a little heads up that it will leave me standing all alone on the aforementioned Electric Avenue is much appreciated.
The low battery alert will come before your hour of use is up (that's how long the battery lasts), and it will take around 90 minutes for you to recharge the toy.
From Even-Steven To Step-Up
The eight standard modes of vibration are more than enough for any guy to blow his load. Not all of them will be your cup of tea, but that's why there are so many. Find the ones you like, and go wild.
I am a basic bitch and prefer to start my fun times with an Even-Steven type of vibration (flat and steady), but you can take your pick between:
Pulse
Wave
Massage
Tease
Ultra
Heartbeat
Tempo
Stairs
With the We-Connect app, you can also control the intensity and modes of vibrations, so technically, you have more than just these eight at your disposal. You can also start sexy chats or even video-chat with your partner. We-Vibe is there to make your long-distance (or any other) sex better.
Related
OK, How Do I Use This Bad Boy?
You can use the We-Vibe Verge just like any other cock ring. Apply plenty of lube to both you and the ring and slide it on. However, I do recommend that you do this in a flaccid or at least semi-flaccid state. The ring has some give to it, but it's still relatively rigid (it has to be in order to do its job). Therefore, putting both your Major General and his Bald Posse through the ring while they are standing to attention might be difficult.
So, preplan your playtime a bit, and get the ring on while you're still thinking unsexy (or at least neutral) thoughts. Once the ring is on, all bets are off, and you can play in any way you want.
All Cards On The Table – What's Wrong With It?
My loyal horndogs already know that we'll be finishing up this We-Vibe Verge review with a bit of Negative Nancy talk. In other words, let's be completely honest and see what the Verge might be lacking, shall we?
Well, first of all, if you haven't seen the ring before (although I'm not sure how that might be possible) and the first time you're seeing it is on the box, you'll be a bit disappointed to see the image doesn't match the product. The box shows a ring with an ombre effect on it, while the actual toy is in a solid color.
I know this is a stupid objection, and nobody really cares, but you asked.
The second and most important objection is that some men might find the Verge too tight. The two inches of circumference of the actual ring and the low levels of stretchiness might leave some well-endowed guys unable to use the mighty Verge. However, as I mentioned before, if you put it on while you're flaccid, you might be able to work around this problem.
Finally, although the We-Connect app works like a charm, there's a slight chance your Bluetooth will take a while to connect to the toy. Of course, it will connect eventually. What's more, provided you keep the phone and the toy in the same room (with no walls in between), it will work without a problem.
But what do you do if you want to switch things up? What if you want to put a wall between the controller and the toy? Well, then just use the We-Connect app, and you won't have any issues.
Mark's Final Verdict
By now, you surely know, I wouldn't even be writing a We-Vibe Verge review if I didn't love the product. This is one of my favorite cock rings for solo play because of the prostate stimulation feature. I also have to say that it's my partner's favorite one as well. She likes to be naughty and makes me wear it when we aren't together. That way, I'm in her mercy! Overall, I'd recommend this toy in a heartbeat to anyone. Let me know if you've tried it out! I'd love to swap impressions!
Click Here To Check The Up To Date Price
Product Specs:
| | |
| --- | --- |
| 🏷️ Name: | ⭕ We-Vibe Verge |
| 📁 Type: | ⭕ Cock Ring |
| ⚙️ Features: | ⭕ Waterproof With 10+ Vibration Modes |
| 🛠️ Materials: | ⭕ Silicone |
| 📅 Last updated: | ⭕ November 29, 2023 |
Disclaimer
Our articles feature affiliate links. If you appreciate our content and would like to show your support, you can consider buying your new sex toys using the links we provide. Every purchase made through our links helps us earn a small commission, without any additional cost to you.