To all the boys and girls who missed my "let's play with Mark's butt (for science)" moments, I have good news! Today, we're doing the Pearls Sensations Plug review!
As you can probably guess from the name, Perals Sensations Plug is a hybrid love child of anal beads (or pearls) and a butt plug. But out of all the bead-like plugs out there, why did I pick this one to show you?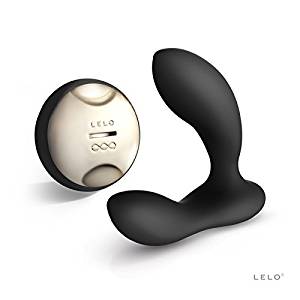 Lelo Hugo

Remote controlled

2 optional vibrators in both base and tip

Stimulation for both perineum and prostate

Medium-size suitable for all levels

100% waterproof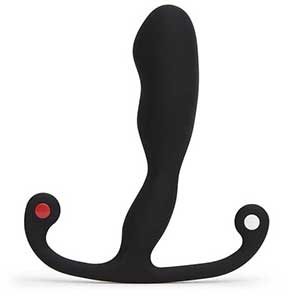 Aneros Helix Syn

Velvet touch silicone for smooth entry

Hands-free play

Good size for beginners

Anatomically designed for optimal pleasure

High quality, FDA-approved materials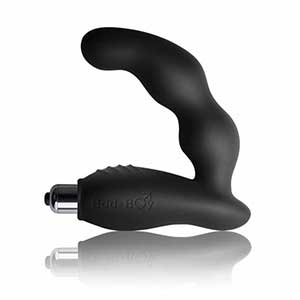 Rocks-Off Big Boy

Perineum and prostate stimulation

Optional bullet vibrator

Flexible, medical-grade silicone

Hands-free

Great size for beginners
Well, you'll just have to read my full Pearls Sensations Plug review to see!
What Even Is the Pearls Sensations Plug?
Unlike some other toys, this one has a pretty big clue in the name. And, since you clicked on the Pearls Sensations Plug review, then you probably already have a general idea of what this toy can do.
But let me give you the specifics.
Pearls Sensations Plug is essentially a set of vibrating anal beads. But why call it a plug then? Well, because it's built in a way that technically also makes it a plug. The toy maintains structural integrity throughout your play session. In other words, unlike some other beads that have a flexible shaft, this toy doesn't. The shaft is firm and stable throughout play.
Now, you might be miffed by that, given that the flexibility of beads is one of their best features. But, don't be. Because the toy is somewhat more rigid than others, it conducts vibrations beautifully and delivers each and every one of them straight to your prostate (if you have one).
Click Here To Check The Up To Date Price
Why Should I Let It Get Anywhere Near My Butt?
Most of you already know that I'm a huge fan of butt play. That's why I bombard you with reviews of anal toys for men. However, I understand that not everyone is as big of a super fan as I am.
Still, most of you are at least interested in dabbling with your ass, which is why you keep looking for the perfect toys.
Well, ladies, gentlemen, and everyone in between, the Pearls Sensations Plug is just about ideal. It vibrates, has a fantastic length that will tickle your P-spot, and it's not massive. In fact, it's pretty much the ideal size for a beginner.
However, the fact that it's small doesn't take away the fun for veteran butt-fiddlers. The vibrations are still strong enough to be enjoyed by anyone.
So, now that we know what makes this toy so special, let's move on with this Pearls Sensations Plug review and see what precisely this bad boy is packing!
The Design Is Sensational!
I'm a sucker for a well-designed toy. It can't just be functional (although that's the most important part). In order to become a permanent part of my collection, the toy also has to look pretty or at least interesting.
Although the general design of the Pearls Sensations Plug isn't groundbreaking or even innovative, the toy is still gorgeous.
It's made out of super soft, medical-grade silicone, which means it's smooth and velvety to the touch. Each bead has the same length and girth (the same goes for the spaces between the beads). So the toy is symmetrical and will provide the same sensation as you push it in.
This might seem like another downside, considering that beads usually grow in size throughout the length of the shaft, but it's actually what makes this toy so beginner-friendly. If you adjust well to the first bead, the rest that follow will feel the same, and you won't have to push yourself to take in more than you can handle.
Let's Take a Look Under the Hood (And Inspect Those Specs)
Now, you probably suspect that I didn't pick this toy just because it's pretty. Although the purple silicone and the symmetrical design do have a certain je ne sais quoi, it's mainly the specs that made me want to write a Pearls Sensations Plug review.
So, let's see what the toy has to offer in terms of specifications.
Click Here To Check The Up To Date Price
The Material
If you're an avid reader of my blog, you already know that I can spend days waxing poetic about silicone. It's my favorite material and, if I could, I'd only use silicone toys. Of course, that's not always possible. Some toys simply can't be made from silicone, while other toys provide better sensations if they are made from some other material.
But, overall, my collection is full of silicone toys.
Silicone is simply the superior material. It's completely body-safe and easy to maintain. Cleaning is a piece of cake. All you have to do is wash the toy with warm water and mild soap, and you're good to go. You can also use a sex toy cleaner. Either way, the job is done within minutes, and you're left with a completely clean toy. You can even sterilize silicone, which you can't do with many other materials.
Therefore, the fact that this toy is made out of silicone was a huge plus and one of the reasons I decided to write a Pearls Sensations Plug review.
The Size
Pearls Sensations Plug is modest in size. Although it's quite lengthy, with 6.75 inches in length, it's not really that big. Out of those 6.75 inches, only 5.75 are insertable. What's more, the girth is something you (and most people) can definitely handle. The tip of the toy (as well as each bead) has 0.875 inches in girth. The shaft is somewhat slimmer (0.5 inches).
Therefore, the toy definitely isn't something that will be intimidating for first-time users. The base of the toy, which houses the vibrating bullet and acts as a nice, sturdy T-bar base, is 2 by 1 inch wide.
The Features
Let's get down to business, my horndogs, and see what the Pearls Sensations Plug has to offer in terms of features.
Overall, I'd say this toy is well-balanced. It has a few features, but it's designed not to be overwhelming. There are just enough features to make things interesting without making you diddle with lots of buttons and lose your flow during playtime.
Pearls Sensations Plug has several notable features that make it a toy that's worth everyone's time and money.
The Shape
As I already mentioned, the shape of the toy is what makes it interesting. Because this toy is a hybrid between anal beads and a prostate massager, it has the signature bead-like appearance and a bullet vibrator at the very base. It also has a pointed tip, which offers more precise stimulation.
Let's focus on the beads for a moment.
Equal in size and shape, the beads of this toy are perfectly designed to stimulate every part of your anal region. They feel amazing while they breach the deep, dark horizons (your anus) and are big enough to stimulate your rectal area (without being painful).
With under an inch in girth, the beads will gently massage your forbidden dark passage. The length of the toy is also ideal, given that it will easily reach your prostate. Of course, you don't have to shove in the entire insertable length of the toy if you don't want to. Given that this toy is beginner-friendly, it will feel amazing even if just a bead or two are inside of you.
Related
The Removable Bullet
The shining star of the Pearls Sensations Plug is the vibrating bullet that's located in the base of the toy. It's super easy to use (and put in and take out), and it acts as a T-bar base. That means that not only will your toy vibrate, but it's also perfectly safe for anal play.
The bullet has three different speeds and four vibration patterns. That means that there are twelve different vibration combinations that you can use to bring yourself to that nut-busting moment.
The vibrating bullet is surprisingly strong. The shaft of the toy carries the vibrations over quite nicely. Of course, the tip of the toy doesn't vibrate as strongly as the base. But, considering that the tip will probably be pushing against your prostate, that is a good thing.
Waterproof and Splash-Proof
Finally, it's important to note that the Pearls Sensations Plug is completely waterproof and splashproof. That means that you can use it in the bath or in the shower. What's more, you won't have to worry about damaging the toy while cleaning it.
Of course, make sure to remove the bullet before you wash the toy, simply so you can get into all the creases and properly clean everything.
How to Make the Pearls Sensations Plug Rock Your World
This toy is relatively easy to use. The bullet has one button. You can use that button to power up the toy and go through the vibration speeds and patterns.
You can opt to use the toy with or without turning the bullet on. If you have a completely virgin ass, I suggest you take the toy for a spin without the vibrations first. Then, after you've ensured you can take the small beads, turn the bad boy on and experience orgasms like never before!
Any Suspicious Sensations?
Of course, my Pearls Sensations Plug review wouldn't be complete without a nice overview of everything. So, let's dive into the pros and cons of the toy.
The Amazing
The toy is ideal for beginners. Toy companies often try to make toys with a "the bigger, the better" attitude, leaving beginners or sensitive folk scrambling to find something that works for them. This toy is definitely novice-friendly.
The design is amazing, and the toy is silicone.
You can easily clean and even sterilize the toy, which means it's safe to share with partners.
The vibrations are mild and rumbly.
The What-Were-They-Thinking
There could have been a bit more vibration patterns. Four isn't that many, if I'm being honest.
The vibrations aren't that strong. The buzzing won't feel oh-so intense, which is a downer for me, but great news for someone who hasn't spent half their life shoving stuff in their anus.
A Few Parting Words
Thanks for sticking it out with me all the way until the end of my Pearls Sensations Plug review. Hopefully, you now have all the necessary info to make the decision whether this bad boy is right for you or not. Let me know how you liked it!
Click Here To Check The Up To Date Price
Product Specs:
| | |
| --- | --- |
| 🏷️ Name: | ⭕ Pearls Sensations Plug |
| 📁 Type: | ⭕ Anal Sex Toys |
| ⚙️ Features: | ⭕ Waterproof |
| 🛠️ Materials: | ⭕ Silicone |
| 📅 Last updated: | ⭕ September 16, 2023 |
Disclaimer
Our articles feature affiliate links. If you appreciate our content and would like to show your support, you can consider buying your new sex toys using the links we provide. Every purchase made through our links helps us earn a small commission, without any additional cost to you.