If you've read my Nexus Revo review and thought to yourself, "Woah, that's way too much for me!" I have good news for you. The wonderful British company that's focused on ergonomic design has a smaller, much more manageable toy. So, without further ado, welcome to my Nexus Boost review!
Now, it's important to note that just because Boost might seem smaller than Revo, it's by no means a less efficient or fun toy. In fact, Boost might be one of the better toys I've tried in the past few years.
And now that I've sufficiently teased you let's move on to the full Nexus Boost review and reveal all!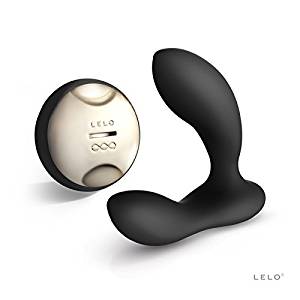 Lelo Hugo

Remote controlled

2 optional vibrators in both base and tip

Stimulation for both perineum and prostate

Medium-size suitable for all levels

100% waterproof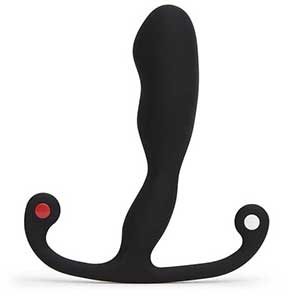 Aneros Helix Syn

Velvet touch silicone for smooth entry

Hands-free play

Good size for beginners

Anatomically designed for optimal pleasure

High quality, FDA-approved materials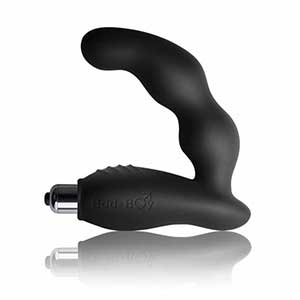 Rocks-Off Big Boy

Perineum and prostate stimulation

Optional bullet vibrator

Flexible, medical-grade silicone

Hands-free

Great size for beginners
What Is the Nexus Boost, and Will It Actually Boost Anything?
Nexus Boost is, above all, a prostate massager. Now, when it comes to boosting, I'm quite confident it will boost your libido, orgasm levels, and the overall fun factor while dabbling with anal play.
However, as always, I can't actually guarantee that. I can tell you just how much fun I had while testing out this toy in order to write my full Nexus Boost review.
This prostate massager is somewhat different from every other one on the market. Of course, if we're being honest, the objective of pretty much any sex toy company is to launch a toy that's different or special in some way. But not many succeed, which is why we have pages and pages of products that all look alike.
Not Nexus Boost, however. The company is super focused on innovative design, which means that every new addition to the Nexus family has a feature that we haven't seen before.
OK, So What Separates Boost from the Rest?
Apart from the design, there are a few features that make Boost a stellar toy, unlike all others.
First of all, it has an inflatable tip. Yeah, you read that right. You can fully customize your experience of anal play and prostate stimulation by choosing the exact size of the tip of the toy, thus choosing the level of pressure you prefer.
I am a massive fan of this feature. Even though it sounds like the toy makes you work for it and jump through hoops in order to ensure you can play with it, this feature is actually an excellent move on Nexus's side. It ensures that practically anyone can play with the toy. Both anal play veterans and newbies can enjoy a bit of a Boost up their behinds.
Click Here To Check The Up To Date Price
Get Seduced by the Design of Boost
As I already mentioned once or twice, Nexus goes all out when it comes to design. That's how the company positioned itself in the market. Although not a titan as some other names, it is a company known for its toys' well-thought-out construction and functionality.
So, one could say that no matter which Nexus toy you pick out, you won't make a mistake.
Boost has a recognizably sleek and elegant design like most Nexus toys. It also has the recognizable L shape that's so common among Nexus toys (and prostate massagers in general).
The packaging is quite fancy, but it also has a sort of manly vibe to it.
I was a tad disappointed by the contents, though, as I didn't find practically any extras inside of it. Still, you get the toy, the remote, the manual, and a complimentary packet of lube. All of that is packaged in a beautiful box that's just a little bit over the top but definitely high-quality.
The Full Rundown
Once you rip through the fancy packaging, you'll come face to face with Boost, just like I did. And, at that point, I'm guessing you'll be pretty excited to start playing with it (just like I was). But before you do, check out a few of the specs so you know what you're dealing with.
The Size
I mention size as a pretty important element in all my reviews, and the Nexus Boost review is no exception. There's a good reason for that.
Anal toys aren't made so they fit everyone. Some, like the Nexus Boost, are designed in a way that makes them a good option for most people. Still, the size of the anal toys you pick is a vital factor that will determine whether you can actually play with them or not.
That is especially true for the newbies with tight, virginal asses. Nexus Boost isn't a massive toy, but it's still a substantial prostate massager. Therefore, if you're determined to take it, do so slowly and with a lot of lube.
The overall length of the toy is a bit over 5 inches, while the insertable length is 3.85 inches. That might not seem like a lot when you're holding the toy in your hand. However, putting 4 inches of silicone up your butt is a whole different matter.
The toy has 1.45 inches in diameter at its widest point and just under an inch at its narrowest point.
The Material
As is the standard for all premium toys, Nexus Boost is made out of 100% body-safe silicone. Even the buttons are silicone which makes the entire toy splashproof. That allows for a much easier cleanup, which is a huge advantage if you ask me. There's nothing worse than having a messy toy that you have to carefully clean in order to avoid ruining the electronic parts of it.
Click Here To Check The Up To Date Price
How the Boost Will Get You Juiced
Finally, it's time for the juiciest part of my Nexus Boost review – it's time to talk about features.
And, trust me, there's plenty to talk about. I already mentioned a couple of features that make this toy stand out, but let's take a look at the full rundown.
It's All About that Tip
Of course, the best-selling feature of this toy is the inflatable tip. It allows you to completely customize your experience with Boost. It also makes the toy a great choice for everyone (including people who've never dabbled in anal play).
The inflatable tip can increase to around 50% of its original size. Just for reference, the girth of the tip (when not inflated) is around 1.25 inches. So, when fully inflated, the tip has around 2 inches in girth. That's not too shabby if you ask me!
The great thing about this feature is that it's not all or nothing. You can gradually inflate the tip until it's of a size that works for you.
Rechargeable, for Your Convenience
As you might have noticed during this Nexus Boost review, it's all about convenience. That's why the Boost is a rechargeable toy. It takes around 2 hours to fully charge the toy, and you get around 2.5 hours of playtime.
The best part is that the toy is USB rechargeable, which means that you can charge it on your PC or laptop.
The Vibration Situation
The toy has two motors which is suitable because it offers two different types of stimulation. The L shape of the toy allows it to stimulate both the perineum from the outside and the prostate from the inside.
And, speaking of which, it's also worth mentioning that there are small nubs on the part of the toy that snugs against the perineum. That texture changes the feeling you have while stimulating the perineum in the most delightful way.
The two motors are quite strong, and the vibrations are rumbly instead of buzzy. There are six different vibration patterns:
Slow, medium, and fast vibrations
Slow and fast pulsating patterns
Escalating pattern
In my opinion, this is the best combination of vibrating options because it has something for everyone. The escalating pattern was my favorite because it is the best option for edging.
Remote Control
A feature that was somewhat unexpected for me was the remote control. Nexus Boost comes with a remote that allows you to control the inflating feature and power the toy on and off. This is great because it allows you to play without having to jab the buttons with your fingers while the toy is inside of you.
The range of the remote isn't out-of-this-world fantastic, but it's more than decent – 8 meters.
Related
Is Anything About the Boost a Bust?
Come to think of it, there are a few things that I'd like to mention as clear downsides. This Nexus Boost review wouldn't be complete without me giving you the dirty details, so, of course, I must.
However, let's take a look at some clear winners before that.
The Pros:
Thanks to the inflatable feature that changes the size, the toy is ideal for practically everyone. Of course, not everyone will find it equally pleasurable, but it can satisfy most when it comes to size.
It has two motors and two different points of stimulation. However, it is worth mentioning that you can't control the motors separately from one another.
The remote is a game changer when it comes to hands-free play.
The two and a half hours battery life is quite impressive, to say the least.
The Cons:
Although you do get quite a bit of time to play with it, you have to wait for two hours for the toy to charge.
Even when fully inflated, the toy might still be too small for veterans.
The toy is splashproof, which is nice, but it isn't waterproof (which I would have preferred).
A Few Parting Words
There you have it, folks! That was my full Nexus Boost review. This prostate massager really made a big splash on the market for a good reason. The features aren't something that you can find in just about any toy, which makes the Boost unique and a definite must-have (at least for me). If you do end up trying it, let me know how your inflation situation went! Happy playing!
Click Here To Check The Up To Date Price
Product Specs:
| | |
| --- | --- |
| 🏷️ Name: | ⭕ Nexus Boost |
| 📁 Type: | ⭕ Prostate Massagers |
| ⚙️ Features: | ⭕ Inflatable Tip |
| 🛠️ Materials: | ⭕ Silicone |
| 📅 Last updated: | ⭕ September 16, 2023 |
Disclaimer
Our articles feature affiliate links. If you appreciate our content and would like to show your support, you can consider buying your new sex toys using the links we provide. Every purchase made through our links helps us earn a small commission, without any additional cost to you.