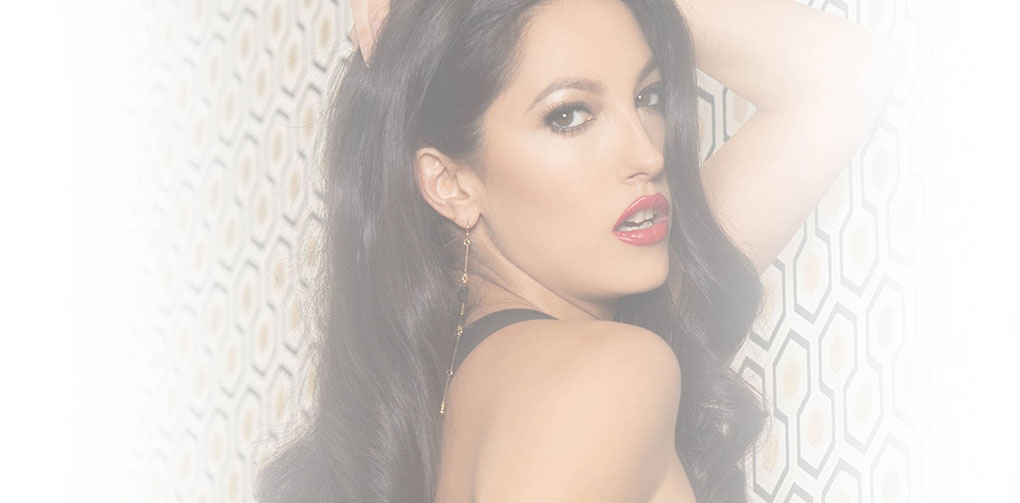 Great news, everyone! It's time for another hot, racy, and honest review of a Fleshlight Girl. Today, we're taking a look under the hood of Jenna Haze (well, her Fleshlight. We're not so lucky to get to actually peek under her hood!). As some of you know, I'm a big fan of the entire Flashlight Girl concept. It's fun and basically the only way most of us will get to experience what it's like to go a round or two in the sack with a pornstar. If you're completely new to my blog and have clicked on my Jenna Haze Fleshlight review by chance, let me be the first one to welcome you and introduce you to Jenna. She's hot, likes girl-on-girl action, and can take a good dicking down like no one else!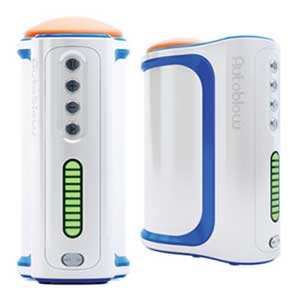 Autoblow A.I.+

Hands free blowjob toy

Heavy duty motor

Powered by artificial intelligence

Interchangeable sleeves

Body-safe materials

Plug it into any electrical outlet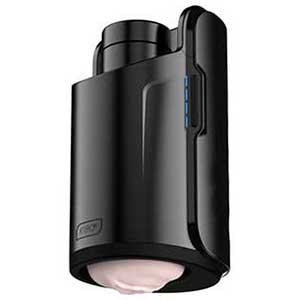 Kiiroo Keon

Automatic stroker

Sliding scale of speed

Elegant and discreet

Real-feel masturbation sleeve

Connects to video chat platform and VR porn

Easy to store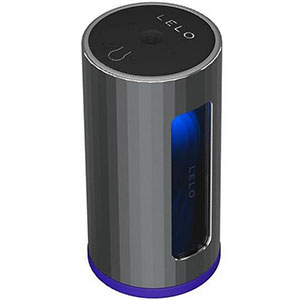 Lelo F1S V2

Hands free blowjob machine

Long-lasting charge

Fully waterproof

Powerful sensations

Realistic artificial skin material

Easy to clean

Promo Code: "HAPPYBF" - 15% Off
Now, before we take a deep dive into all of Jenna's amazing capabilities, I'd like to point out that all Fleshlight Girls are not only amazing but also unique products on the market. Modeled after the real-life genitals of famous porn stars, these products made a boom in the sex toy industry. Pretty much all Fleshlight Girls products become best sellers immediately.
Therefore, you won't go wrong no matter which one you pick. However, Jenna does have some assets that set her apart. Now, let's start this Jenna Haze Fleshlight review and see what they are, shall we?
Who Is Jenna Haze?
Jenna is a veteran in the porn business, given that she's been filming herself getting down and dirty for almost 20 years. She dove into the business quite young and has made a significant portfolio of not only girl-on-girl porn (which is her specialty) but also heterosexual porn as well.
Everything she does, she does with gusto, which is why her scenes are always a true pleasure to watch. She takes that dick like a pro (which she undoubtedly is) and looks like she thoroughly enjoys it. You've probably seen Jenna in more than one film throughout the years.
However, if you haven't, I seriously recommend it. She has one of the tightest and prettiest honey pots in the industry. It's why she's a perfect model for a Fleshlight Girl. Her vagina is simply that beautiful!
Click Here To Check The Up To Date Price
OK, So Her Fleshlight Is Special?
In a way, all Fleshlight Girls are special. Each one is modeled after a specific porn actress (or actor) and is basically an exact replica of her genitalia. So, if you've been a fan of Jenna's for a while, and you wanted to dip your pocket rocket deep inside of her, now's your chance!
As far as the "special" features go, you'll see in this Jenna Haze Fleshlight review that this chick has a lot to offer, especially when it comes to consistency of stimulation.
Let's Take a Peek (First Look)
If Jenna is your first Fleshlight Girl that you've encountered, then you're in for a treat. You'll see right away that you're holding a quality product in your hand that's designed to get you off as many times as possible.
Jenna's Fleshlight looks quite a bit like all the other Fleshlight Girls products. The white, sturdy outer casing that vaguely reminds us all of common flashlights, is bulky but not too big to be easily handled. The plastic is high-quality, which is something you can definitely feel under your hand.
Although flashlight-like in general design, all similarities with the common household item stop as soon as you look at the front of the toy. The sleeve peeking out of the plastic casing is very naughty, so as soon as you look at it, the jig is up. That isn't really surprising, considering that the very top of the sleeve is where the exact replica of Jenna Haze's vagina lives.
And what a replica it is! Boy, oh, boy, it's a beauty! You know, there's a reason Jenna has so many avid fans (and a reason I decided to write a Jenna Haze Fleshlight review).
Anyway, aside from the stellar looks, Jenna's Fleshlight is also wonderfully designed. Let's take a look!
Click Here To Check The Up To Date Price
She Is a Beauty (Fully Designed)
Overall, even though Jenna looks pretty much like any other Fleshlight Girl, she's still special. Of course, her authentic pussy opening sets her apart from others. However, so do the textures of the sleeves.
The lady sleeve, Obsession, is completely new in the Fleshlight Girls selection and offers consistent stimulation. The butt sleeve, Lust, is a bit of a wild card. But before we get into that, let's move on with this Jenna Haze Fleshlight review and check out the specs.
The Size
Jenna's Fleshlight is of standard size, with the outer shell (along with the bit of the sleeve peeking out) measuring over nine inches. The sleeves themselves are nine inches long.
As you can probably guess (or already know), nine inches is a lot. And that's not just guy talk; I'm not trying to convince you that my average cock is humongous. It's average. But that's kind of the point. Not that many guys need a nine-inch stroker (but I'm guessing they're happy they have one), which makes the size of this toy a bit over the top.
Related
The Material
Now, I've already given a hint during this Jenna Haze Fleshlight review that this toy is of superb quality. However, I think it's important to note just how high-quality it is.
So, the outer shell is made out of sturdy ABS plastic that won't show wear and tear even if you spank your monkey every freaking night.
The sleeves are made out of Fleshlight's signature TPE material that's not only soft to the touch but also lifelike. And, as a nice bonus, it also retains heat. That means that after a few thrusts, it will be wet and warm (provided you apply lube).
Obsessed With Obsession
And now it's finally time for the juiciest and most fun part of my Jenna Haze Fleshlight review! Yup, it's time to talk about sleeves.
Now, as vital as it is that the outer shell is top-notch, the sleeves are what really matters. So, let's take a look.
The lady sleeve, Obsession, is a pretty little thing that dons Jenna's vagina at the very top and is way tighter than it looks.
The Chambers
Obsession seems to be a synonym for consistency. I've already mentioned this previously in this Jenna Haze Fleshlight review, but here's what I meant by it:
There are only two chambers in the Obsession sleeve,
I say two but, really, there's an opening and one long chamber.
Got it? Got it!
So, what do I mean by consistency? Well, one chamber that stretches throughout the entire sleeve offers steady and consistent (and, in Jenna's case, persistent) stimulation to your entire ding-a-ling.
If you're one of those guys who can't really blow their load unless they stroke their pocket rockets in one exact way with specific pressure, then you need a stroker that doesn't have a varied texture.
And speaking of texture…
The Texture
Although it might seem simple, this sleeve was actually carefully designed to get you off. The texture is bristle-like. That means the sleeve is packed with tiny brushes that will caress your dong as you slide further inside.
The bristles are big enough that you feel them as you slide in, and also tight enough to provide stimulation to every single nerve ending your Juggernaut has.
Lusting After Lust
Jenna's butt sleeve is Lust, a tight sleeve that was designed to mimic a real-life anal canal. Well, they did take some liberties with it, considering they added not only nubs and bulbs but also ridges in concentric circles.
But still, it's as close as you'll get to plowing Jenna's backyard.
The Chambers
Overall, Lust has five different chambers. After a very tight entrance that's practically virginal, there's the first chamber. It's essentially just a chamber of walls that get progressively tighter. But just when you think that's all, you hit a wall of concentric rings.
After that first chamber, you immediately move on to the second one, which is full of round nubs. Then, the third chamber is a combination of the previous two, while the fourth chamber is a long stretch of sporadic bumps on the wall.
The fifth and final chamber, or the nut spot, looks kind of like you took the sleeve and twisted it. If you manage to reach this chamber, you're in for some wild fun and a definite photo finish.
TL;DR – The Pros and Cons of Jenna's Holes
Now, what kind of a Jenna Haze Fleshlight review would this be if I didn't break down the most important aspects of this toy? Well, probably a mediocre one. So, let's get to it!
The Good:
The two sleeves have two wildly different textures. That means that you can pick what works better for you: the adventurous Lust (which offers variety) or the steady Obsession (which offers consistency in stimulation).
If you're a fan of Jenna, you'll be happy to see that both sleeves have an exact replica of her respective parts. The authenticity is off the charts!
The butt sleeve, Lust, is really tight, which is a plus for many men. But if you like your stroking a bit on the looser side, then Obsession will be a perfect fit.
The Bad:
The tightness of the butt sleeve might be a downside for some men whose trouser snakes barely fit in their pants. If you have some girth to your dong, you might not enjoy the tightness as much as the next guy.
As always, the Fleshlight offers a variety of textures (particularly in the Lust sleeve), but you might not be able to enjoy them all, considering the toy's impressive 9 inches of length.
A Few Parting Words
Thanks for sticking it out with me all the way to the end of my Jenna Haze Fleshlight review! As many of you know, I'm only in the business of presenting top-notch products on this blog. Therefore, she's guaranteed to get you off and keep you coming back to her! Let me know how you liked her and if she treated you as right as I promised!
Click Here To Check The Up To Date Price
Product Specs:
| | |
| --- | --- |
| 🏷️ Name: | ⭕ Jenna Haze Fleshlight |
| 📁 Type: | ⭕ Fleshlight Girls |
| ⚙️ Features: | ⭕ Strong Suction |
| 🛠️ Materials: | ⭕ Superskin |
| 📅 Last updated: | ⭕ November 29, 2023 |
Disclaimer
Our articles feature affiliate links. If you appreciate our content and would like to show your support, you can consider buying your new sex toys using the links we provide. Every purchase made through our links helps us earn a small commission, without any additional cost to you.