The fact that I'm writing a Thrust Pro Ultra Darcey review surprises no one, considering that I am, at this point, a bonafide (Thrust) Pro. I've been a fan of this particular brand for quite a while, and I've already waxed poetic about their Thrust Pro Ultra Gigi, which is another stroker and their sex dolls, such as the Thrust Pro Elite Natalia.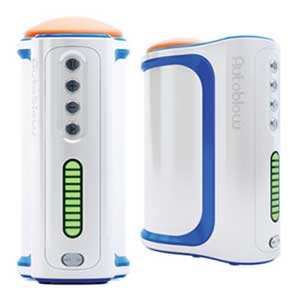 Autoblow A.I.+

Hands free blowjob toy

Heavy duty motor

Powered by artificial intelligence

Interchangeable sleeves

Body-safe materials

Plug it into any electrical outlet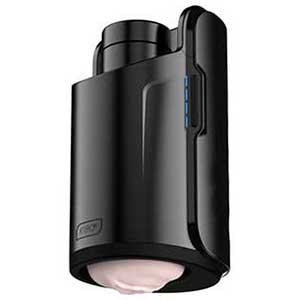 Kiiroo Keon

Automatic stroker

Sliding scale of speed

Elegant and discreet

Real-feel masturbation sleeve

Connects to video chat platform and VR porn

Easy to store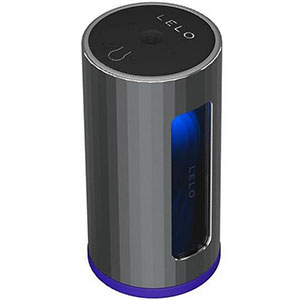 Lelo F1S V2

Hands free blowjob machine

Long-lasting charge

Fully waterproof

Powerful sensations

Realistic artificial skin material

Easy to clean

Promo Code: "HAPPYBF" - 15% Off
Overall, I'm a big fan of most Thrust products, which is how I decided to take their Darcey out for a spin and then tell you all about the wild ride she took me on.
Before we dive any deeper into the actual Thrust Pro Ultra Darcey review, I'd like to note that this particular manufacturer is an excellent choice for anyone who's trying to taste a wide variety of what the sex toy market has to offer without spending a fortune on toys. I know that I prefer and suggest expensive, high-quality toys, but I am no stranger to affordable stuff either. That's precisely why I'm presenting you with the Thrust selection – each one of their products has an excellent value for money ratio.
In other words, you'll get a bigger bang for your buck!
Who Is Darcey, And Is She As Delicious As Promised?
Thrust has quite a big selection of thrusting toys (go figure). Darcey is one of many, but that doesn't make her any less special.
Thrust Pro Ultra Darcey is a realistic vagina male masturbator. It's a relatively straightforward toy that is in no way complicated to use. However, just because it's simple doesn't mean she doesn't come with a few features that will certainly blow your mind.
What Sets Her Apart?
One of the things that Darcey has going for her is the added chamber at the bottom. Without it, this would have been just another realistic vagina. In other words, it would have been a close-ended stroker that has a semi-realistic opening.
However, Darcey offers more than that. At the very bottom of the toy, there's a hidden compartment. It's Darcey's chamber of secrets, if you will. The chamber isn't that big, but it's big enough to house an average-sized bullet.
Therefore, thanks to the ingenious design of Thrust's R&D team, you can easily transform Darcey from a simple stroker into the deliciously vibrating toy of your dreams.
This is an excellent feature for those who want to build their collections without spending too much money. Vibrating strokers are amazing, but their price usually reflects that. So, if you already have a vibrating bullet, you might be reluctant to drop a few hundred bucks in order to get another vibrating toy.
With Darcey, you don't have to. She's affordable and will gladly take in not only your pocket rocket but also your vibrating bullet and turn a boring stroking session into a wild ride you're not likely to forget.
Click Here To Check The Up To Date Price
Thrust Pro Ultra Darcey: First Look
As mentioned, I was really excited to get my hands on Darcey. I already have quite a few of her sisters in my collection, so she was a welcome addition.
The toy arrives in a plain-looking, completely inconspicuous box. However, as we all know, it's not the packaging that matters. So, the box went straight into my garbage bin, and all I was left with was the magnificent Darcey.
Now, it's important to note that Darcey comes with a sticker on her. Remove the sticker. It blocks the air release hole, so if you forget to remove it, you'll find yourself stuck in her at the first thrust. Although it might seem like that's not a bad place to be (stuck in a wet, hot pussy), it can be quite painful.
Overall, Darcey leaves a pretty good first impression, but let's continue this Thrust Pro Ultra Darcey review and see what's hiding underneath, shall we?
Related
Check Out the Folds on Her
Darcey has the signature Thrust Pro Ultra design. The outer plastic shell is sleek, and it comes in glossy black color. The inner sleeve is a perfect rosy shade of skin-like pink, and it peeks out of the outer shell enough to tickle your imagination.
Of course, the delicious vagina lips that sit on top of the sleeve are designed beautifully. I mean, just look at her! Who wouldn't want to sink his Johnson into this beauty, am I right?
Click Here To Check The Up To Date Price
And Her Specs Are Just As Amazing
Her looks, although admirable, aren't the only thing that prompted me to write this Thrust Pro Ultra Darcey review. As always, it was the toy's features that won my heart and left me with shaky legs.
Overall, Darcey has quite a bit to offer for such a simple pocket pussy. Let's look under her hood!
The Size
Darcey is pretty accommodating. The entire toy is around 9 inches long (along with the lid), and there's plenty of room inside for most men. The inner sleeve has an insertable length of around 7 inches. You'll agree that's ideal for everyone, even those lucky bastards who are above the average fuck stick size.
The Material
The outer shell is, of course, made out of hard plastic. The ABS plastic is durable and sturdy but also has a bit of give. That combination is ideal because you can rely on it to protect the delicate inner sleeve while also relying on it to provide you with a good gripping surface.
The inner sleeve is made out of TPE. Although I usually have some comments about TPE, I think that it's a great choice for realistic vaginas. It's softer and more life-like than silicone (because it retains heat better), which obviously makes it a superior material (at least when it comes to pleasure). TPE, however, can't be sterilized. But, since Darcey is super easy to clean, that won't be a problem.
All you really have to do to clean it is take the sleeve out of the plastic container and wash it with lukewarm water and some mild soap. The sleeve is easy to turn inside out, so you'll be able to clean even the tiniest nooks and crannies.
The Features
Now that we've come to the juiciest part of my Thrust Pro Ultra Darcey review, you get to read all about the amazing ways Darcey can make you blow your load.
The Sleeve
First things first: the sleeve. The textured inner sleeve is the most significant feature that this toy sports. While the outside of the sleeve (where the vagina opening sits) is realistic, the inside isn't. Of course, that's in no way a disaster.
The sleeve is full of bumps, ridges, and nods that you'll feel with your extremely sensitive pleasure receptors on your pocket rocket. As you can see on the image, instead of being one straightforward canal, the sleeve looks more like a cave system. Don't let that frighten you; the cave is where you want to be. Trust me, feeling each part of the texture will feel so good that you might blow your load faster than a teenager being touched by a girl for the first time.
Aside from the textured sleeve, Darcey also has:
an overall tight chamber
a realistic look that will help you get into the mood quicker
manual suction option
a chamber that can house a vibrating bullet
The Suction
As you can see, Darcey has a harmonica-like section on the plastic outer shell. That specific design feature allows you to create more suction in the chamber while you're jerking off. When you thrust into Darcey, you can push the toy down onto your dick and compress the harmonica add-on, thus creating a suction-like sensation for yourself.
The Secret Chamber
Darcey's secret weapon that will bring you to your knees is, of course, her secret chamber. It's located at the bottom of the toy and has just enough room for one small bullet. The vibrations from that bullet will spread from the chamber into the entire toy, and you'll feel them not only in your Johnson and family jewels but also in your soul.
This one feature lets you elevate the toy and give it a whole new function which is why it gets the Mark seal of approval.
Don't Be Shy, Spill the Tea!
Of course, as always, I have to finish this Thrust Pro Ultra Darcey review by doing a small overview of the toy's best and worst features. Even though it gives you plenty of bang for your buck, the Darcey does leave something to be desired. So, let's see what it is.
The Oh-God-Yes:
The toy is surprisingly realistic, especially considering the price.
The opening of the toy is tight, which feels amazing.
Although it's manual, the suction is strong and satisfying.
The fact that you can transform the toy into a vibrating wonder is a great bonus.
The stroking, no matter how hard, is pretty silent.
The What-the-Hell:
You can't really get that good of a grip on the toy so expect some slippage.
If you have a small (but mighty) Sexcalibur, you might find the sleeve moving too much inside the plastic shell.
On the other hand, if you're a proud owner of a Hulk-like penis, then you might not fit into the toy at all. Plus, you'll definitely feel more friction than necessary.
A Few Parting Words
There you have it, ladies, gents, and everyone in between. Let me know if you liked my Thrust Pro Ultra Darcey review. Overall, I'm quite pleased with this toy, and I'll definitely use it from time to time. You know not every toy finds its way into my permanent collection, so this is actually high praise coming from me.
I hope my review helped you decide whether this realistic vagina is the right choice for you (or your partner) or not. If not, then happy hunting!
Click Here To Check The Up To Date Price
Product Specs:
| | |
| --- | --- |
| 🏷️ Name: | ⭕ Thrust Pro Ultra Darcey |
| 📁 Type: | ⭕ Pocket Pussy |
| ⚙️ Features: | ⭕ Adjustable Suction Control |
| 🛠️ Materials: | ⭕ Soft Plastic |
| 📅 Last updated: | ⭕ November 29, 2023 |
Disclaimer
Our articles feature affiliate links. If you appreciate our content and would like to show your support, you can consider buying your new sex toys using the links we provide. Every purchase made through our links helps us earn a small commission, without any additional cost to you.