When it comes to prostate massagers, no one puts more thought into them than Aneros. Some of you might remember my Aneros Helix Syn Trident review, where I talked about why I like this company so much. As an avid prostate tickler, I appreciate a well-designed prostate massager, and, as you'll see in My Aneros Vice 2 review, this one really takes the cake.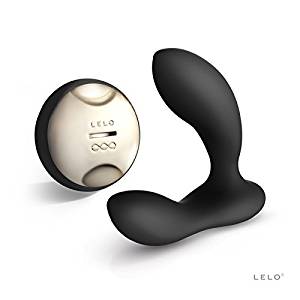 Lelo Hugo

Remote controlled

2 optional vibrators in both base and tip

Stimulation for both perineum and prostate

Medium-size suitable for all levels

100% waterproof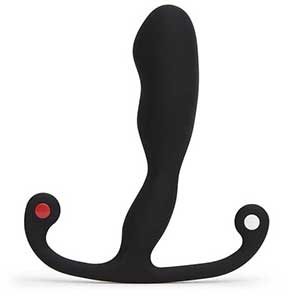 Aneros Helix Syn

Velvet touch silicone for smooth entry

Hands-free play

Good size for beginners

Anatomically designed for optimal pleasure

High quality, FDA-approved materials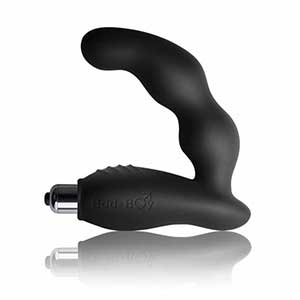 Rocks-Off Big Boy

Perineum and prostate stimulation

Optional bullet vibrator

Flexible, medical-grade silicone

Hands-free

Great size for beginners
Aneros Vice 2 is a new and improved prostate massager that came to us straight from the Aneros R&D team. It's largely different from its predecessor, the Aneros Vice, because the company took time to hear all user feedback and made the new massager bigger, better, and more advanced.
But, let's see what exactly they did, shall we? It's time to start this Aneros Vice 2 review!
What Is Aneros Vice 2?
Aneros Vice 2 is a prostate massager. But if you think that's all there's to it, you're sorely mistaken. As if I'd write the Aneros Vice 2 review just to tell you about a run-of-the-mill massager.
Anyway, the appropriately named Vice 2 is a huge novelty in the Aneros toy selection. It's a prostate massager that offers deeper and more powerful sensations. The design is much different than its predecessor's, and it's really not for the faint of heart.
I say that because many novices end up writing cheques that their asses simply can't cash. They buy toys designed for intense stimulation because the market makes these toys seem like items everyone should own.
While I don't inherently disagree with that strategy, as I do think everyone should own a good prostate massager, I also have to say that virgin asses really shouldn't be entertaining the idea of an Aneros Vice 2. Sure, you can (and should) get it as something to work towards, but not as your first anal toy.
That being said, you should really get it. It's big, offers powerful, robust vibrations, has plenty of vibrating patterns and combinations, and even a hands-free feature.
Does It Shine Bright (Like a Diamond)?
Well, it's matte black and silicone, so, realistically, it doesn't really shine. However, metaphorically, it's the brightest star in the sky.
Aside from having excellent design and powerful vibrations, Aneros Vice 2 is also a remote control toy.
Yup, you read that right! Finally, a prostate massager that has it all. It's big enough and bulky enough to make you feel completely full (just the way we like it), has robust vibrations that you'll definitely feel, and a remote control that makes using it a piece of cake!
Click Here To Check The Up To Date Price
The Debaucherous Design To Go With the Naughty Name
The overall design of this toy is beautiful. It's practically sinful, which goes great with the name of the toy.
As I said, the toy is matte black. The design of the toy is completely ergonomic. That means the massager will hit all the right spots. It's actually longer than you'd need a prostate massager to be, but that's in no way a bad thing.
Sometimes, big massagers go past your prostate and end up jabbing at the space behind it (deeper inside of you). While this sensation is in no way a bad one, it's not really what we buy massagers for, is it?
With Aneros Vice 2, you don't really have to worry about that. Although the tip might go past your prostate, the curves on the toy will definitely fit inside of you seamlessly and stimulate your prostate, rectum, and anus beautifully. You don't even have to turn the toy on in order to have fun. Aneros Vice 2 has a self-pivoting mechanism that allows the toy to hit all your sweet spots with only a nudge from your internal muscles. In other words, you can put it inside of you and do a few Kegels and have a night to remember!
It's also important to note that Aneros Vice 2 has a T-bar design. That is an excellent feature that ensures your toy doesn't go any further up than it's supposed to. It also makes it easier for you to pull it out. Now, I know that T-bar design isn't something that's new or groundbreaking, but after trying out a couple of massagers that lacked that feature, I felt as if it's important to praise Aneros for this.
Related
The Lewd Specs
OK, so we know the design is banging, but what are the specs like?
Well, Aneros decided to go big or go home, so to speak. Compared to the original Aneros Vice, the new toy is not only bigger but also bulkier. Not to mention, it offers plenty of features that the OG Vice could only dream of.
How Big Is Your Vice?
You might have noticed during my Aneros Vice 2 review that I compare this toy to its predecessor a lot. I do that because I want to highlight just how excellent the company is at making innovative moves. I always appreciate someone who isn't afraid to improve their own product, even if it sells well.
So, anyway, Aneros Vice 2 is not only thick but also big and bulky. There's a specific kind of firmness to it that allows you complete control over the toy. Now, this might not be everyone's cup of tea, but, in my opinion, when you're pushing something this big into your butt, you want to have complete control of the situation.
Aneros Vice 2 has over 4 inches of insertable length (4.25 to be exact). Now, those of you who know where your prostate lives are well aware that's more than enough to reach your funny button. The extra inch or two is an added benefit.
The toy is 1.3 inches thick in diameter at the tip and throughout its length, and it weighs just under 4 ounces. So, it's light but sturdy and big.
Whatcha Got For Me?
In terms of features, Aneros Vice 2 has plenty to offer. Like I said before, I wouldn't be writing this Aneros Vice 2 review if it didn't. Although the design itself can do a lot for you in terms of internal stimulation, Aneros decided that wasn't enough, so they made the toy vibrating and remote-controlled.
Dual Motor
One of the biggest benefits of Aneros Vice 2 is that it has a dual-motor system. One motor is in the shaft of the toy while the other is at the base. Since I have a "the bigger, the better" policy in life, I was really pleased by this feature. Oftentimes toys have only one motor at the base and rely on the shaft to transfer the vibrations to the tip (that's hitting the prostate).
Although there's nothing wrong with that design, it lacks power. With the dual-motor system, Aneros Vice 2 offers consistent, powerful vibrations everywhere.
Vibration Patterns and Combinations
And speaking of vibrations, it's about time I get down to business in this Aneros Vice 2 review and tell you about options that you'll have once you buy this toy. The dual-motor system allows the toy to have more vibration patterns and speeds than its predecessor.
With four different speeds and 18 vibrating patterns, Aneros Vice 2 is really a marvel. That's especially true, considering the OG Vice only had three patterns and one speed.
The options you have, allow you to make 72 different vibrating combinations. That means that no matter what type of stimulation you prefer, Aneros Vice 2 will be able to provide it for you. Sure, you might have to click through the controls a bit before you find it, but the sensations will definitely be worth it.
Remote Control
Luckily, you won't have to search blindly for the buttons on the toy that will allow you to go through all 72 combos. You can just use the remote control!
The wireless remote control feature is definitely what makes this toy a best seller. The remote has three buttons on it and an LED screen. The screen displays which pattern and speed you're currently using, which is an amazing feature that allows you to take note of the combos you like (or dislike) for future use.
The buttons are fairly simple to operate. There are two arrows that you can use to navigate the 18 vibrating patterns, and there's also a button that allows you to go through the speeds. With those three buttons, you can go through all 72 combos until you find the ones you like.
Of course, make sure you charge both the remote and the toy before you start playing. It will take time to go through all combos, so you'll want a fully charged toy. Luckily, the toy is easy to charge as it has a magnetic charging system.
The battery life is also quite long, so you shouldn't have any trouble playing with the toy for as long as you want.
Click Here To Check The Up To Date Price
Will It Make Me Tremble With Pleasure or Quiver With Disappointment?
And now, it's time for everyone's favorite part of my Aneros Vice 2 review – the overview. Although it's clear that I'm a massive fan of the toy, those of you who know me know that I don't hesitate to tell you about the downsides.
So let's get to it!
The Pros:
The remote control feature makes this toy stand out in the crowd.
A dual-motor system offers more vibrating speeds and patterns and generally makes the toy more powerful.
Robust, deep sensations that you're not likely to forget for a while will leave you with shaky legs and a spent ass.
The toy stimulates your inner walls, way past the prostate.
The excellent ergonomic design makes the toy a perfect fit for your body.
The Cons:
The toy isn't ideal for beginners. Because it's big and powerful, novices might find it intimidating or even impossible to use.
The firm design offers quite a few benefits, but those who like their toys more pliable might not like it.
Click Here To Check The Up To Date Price
Product Specs:
| | |
| --- | --- |
| 🏷️ Name: | ⭕ Aneros Vice 2 |
| 📁 Type: | ⭕ Prostate Massager |
| ⚙️ Features: | ⭕ Dual-Motor System |
| 🛠️ Materials: | ⭕ Silicone / ABS |
| 📅 Last updated: | ⭕ September 16, 2023 |
Disclaimer
Our articles feature affiliate links. If you appreciate our content and would like to show your support, you can consider buying your new sex toys using the links we provide. Every purchase made through our links helps us earn a small commission, without any additional cost to you.