Have you ever thought about adding Superman's dick to your sex toy arsenal? No? Why not? A steel dick might be something that will tickle your fancy (as well as your prostate or G-spot). If so, I have a real treat for you today. In my njoy Pure Wand review, you'll see why everyone should have at least one steel dildo and why this is the perfect pick.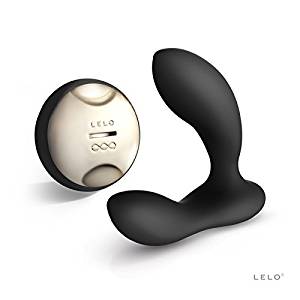 Lelo Hugo

Remote controlled

2 optional vibrators in both base and tip

Stimulation for both perineum and prostate

Medium-size suitable for all levels

100% waterproof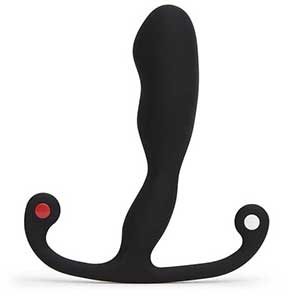 Aneros Helix Syn

Velvet touch silicone for smooth entry

Hands-free play

Good size for beginners

Anatomically designed for optimal pleasure

High quality, FDA-approved materials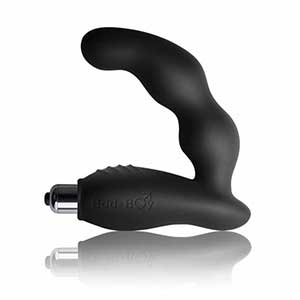 Rocks-Off Big Boy

Perineum and prostate stimulation

Optional bullet vibrator

Flexible, medical-grade silicone

Hands-free

Great size for beginners
Honestly, most of you already know that I love collecting sex toys and that I love variety. So as much as I adore my silicone and TPE dildos that are realistic (or fantastical), a steel toy is something that always catches my eye. Njoy Pure Wand definitely did, for all the right reasons, and I really enjoyed it (yes, that's a lame pun, just roll with it).
What Is the Njoy Pure Wand?
Simply put, the njoy Pure Wand is a steel dildo. But, if we're being a bit poetic about it, it's a sex toy that will change your life.
Now, I understand that in a world where every sex toy offers multiple features and modes, a simple steel dildo might not seem like much. However, I'm here to tell you otherwise.
First of all, there's beauty in simplicity. Not every toy you buy has to do everything. In fact, toy companies that claim their toys "do everything" are usually full of shit. It's much better to buy several amazing toys that will do exactly what they say they will, than one 3-in-1 toy that will do a half-assed job.
With that in mind, I approached the glorious feat of trying out the sleek steel dildo for the purpose of writing this njoy Pure Wand review.
The Pure Wand is a toy that's made entirely out of steel. Now, that means two things:
First, it is heavy
Second, it's great for temperature play
I'm getting a bit ahead of myself here, but I can't help but highlight the joys of using steel toys. They offer a completely different experience than regular silicone, TPE, or PVC toys (although, as many of you know, I don't really use the last type).
That's especially true when they are beautifully designed, like the Pure Wand is. The sleek, curvy design is very inviting and pleasing to the eye. The toy looks high-quality (because it is) and feels like an orgasm-bringer (again, because it is).
Click Here To Check The Up To Date Price
Ok, But What Makes It Special?
Now, to be able to write the best possible njoy Pure Wand review, I tried this toy several times, both solo and with a partner. We don't do anything half-assed in this house!
The most notable feature of the njoy Pure Wand is the curvature the toy has. It's almost C-shaped with two bulbous ends. That makes it an ideal choice for both vaginal and anal play. If you're worried about the lack of a base, don't be. The bigger end will ensure that your lovely bottom doesn't suck in the toy inside completely.
The toy is perfect both for G-spot and prostate stimulation. Therefore, everyone can enjoy it. What's more, it can deliver orgasm after orgasm and, thanks to the weight it has, it will do so in a new way you might not have experienced before.
Keep in mind that this toy isn't exactly beginner-friendly. It has no give to it (since it's a steel toy), and both bulbs provide severe prostate (or G-spot) massage (yes, even the smaller one).
The Steel Lady Design
This might just be a nice bonus, but I think it's worth mentioning. If you're looking for a naughty present for your partner, consider the njoy Pure Wand. It comes in a gorgeous, satin-lined box that looks super luxurious. Opening it will be a great experience because the box perfectly corresponds with the elegance of the toy.
You know that I've opened hundreds (if not thousands) of toys in my life. So trust me when I tell you that Njoy Pure Wand ranks extremely high when it comes to packaging.
Of course, the design of the toy itself is even better. The sleek steel and the beautiful curves are as inviting as they are promising. As soon as you lay your eyes on the toy, you'll want to use it. I know I did!
The fact the toy is made out of stainless steel also means it's weighted. A heavy toy is great for experimenting (both solo and with a partner) because it provides a better feeling of fullness when you push it inside of you. Njoy is a company that's famous for its steel toys, which is one of the reasons I chose to do this njoy Pure Wand review.
Related
Specs of Steel
If the Pure Wand seems small in the picture, you better look again. It's a pretty big toy, which is why I mentioned that it isn't exactly beginner-friendly. That's especially true if you're planning on using it for anal play.
The Size
As I already mentioned, the toy is heavily curved and has two bulbous endings (one bigger than the other). The curvature is what really makes the toy special, considering that the depth of the curve is almost 3 inches.
Pure Wand has 8 inches in length, and the smaller bulb has 1 inch in diameter while the bigger one has 1.5 inches.
However, if we disregard the ends, the toy is quite narrow. That might seem like a disadvantage, but it really isn't. Because it's so narrow, it's perfect as a two-in-one toy, so you can use it for vaginal and anal play. I enjoyed the fact that there's a big difference in diameter between the bulbous end and the shaft of the toy. It makes the initial breach more fun!
The Features
As I already mentioned, this toy doesn't do much in terms of features. It doesn't vibrate, thrust, or rotate. But, it does make you(r partner) squirt!
Yeah, you read that correctly! If you're looking for a toy that can turn regular dildo play into a squirting show, then I definitely recommend Pure Wand.
The Squirting Sensation
Now, squirting isn't something that often happens, which is why many people think that only some vagina-havers are capable of it. In reality, you can make anyone squirt if you apply the proper technique (and use the right toys).
Squirting is all about G-spot stimulation, and Pure Wand is perfect for that. The depth of the curve paired with the weight of the toy (not to mention the two deliciously round bulbs) will definitely get you on Squirt Road. It might take you a few tries, but I'm sure you'll get there in the end!
Of course, if you're not interested in squirting (or physically incapable of it), you can still enjoy this njoy toy.
Temperature Play
I know I've spent this entire njoy Pure Wand review singing praises to this toy, but they are well deserved. For a toy that doesn't vibrate or thrust, it still has so many advantages that it offers excellent value for money.
One of those advantages is that it's a great option for temperature play. Stainless steel will feel much colder than all your other toys. But if you want to up the ante a bit, you can also chill the toy for a bit before you play with it. This will provide you with a completely new sensation!
Alternatively, you can go the other way, and heat the toy up. That will make penetration seem more natural. However, because the toy is steel and doesn't have any give to it, don't expect a realistic experience.
Click Here To Check The Up To Date Price
Use, Rinse, Repeat
Using the Pure Wand is super easy, and cleaning it is even easier. Since it's a dildo, the usage is pretty straightforward. Of course, always apply plenty of lube before you insert the toy anywhere (especially into your or anyone else's ass).
When it comes to cleaning, Pure Wand is a pure delight! Stainless steel is a nonporous material that is completely body-safe. What's more, you can completely sterilize it. To top it all off, it won't collect dust and dirt while you're not using it like some other toys do (I'm looking at you, jelly toys!). Everything slides off of stainless steel easily, which means that maintenance of the Pure Wand is a breeze.
The Steely Pros and the Soft Cons
To finish off this njoy Pure Wand review strong, I've prepared an overview of the best and the not-so-great features of this toy. I'm overall quite pleased with it and will definitely keep using it even after this review is nothing but a memory in my mind.
The Pros:
Pure Wand is heavy, which provides an exceptional experience.
It's curved, which means it can target both the G-spot and the prostate.
The narrow shaft allows for more comfortable anal play.
The steel surface allows for temperature play.
It comes in wonderful packaging, which makes it a great gift.
The Cons:
The weight of the toy might be an issue for some people. It's much heavier than regular, silicone toys which can make it difficult to maneuver in some cases.
There's no external stimulation feature. The toy doesn't vibrate or move on its own in any way and is for internal use only.
The internal stimulation it provides is powerful, which isn't for the faint of heart. So, if you're not into heavy G-spot or prostate stimulation, maybe this toy isn't for you.
A Few Parting Words
Thanks for reading my entire Njoy Pure Wand review! Hopefully, you now have enough information to decide whether the pure Wand should become a part of your collection or not. For what it's worth, both my partner and I strongly recommend it. If nothing else, you'll have a blast and maybe even a squirt or two!
Click Here To Check The Up To Date Price
Product Specs:
| | |
| --- | --- |
| 🏷️ Name: | ⭕ Njoy Pure Wand |
| 📁 Type: | ⭕ Prostate Massager |
| ⚙️ Features: | ⭕ Perfect Curvature |
| 🛠️ Materials: | ⭕ Stainless Steel |
| 📅 Last updated: | ⭕ January 2, 2023 |