If you're getting ready for the date night of your dreams, please listen to your pal Mark and get some sex toys ready for action. Now, I'm not saying that you absolutely need them (I'm sure your pocket rocket can do the job all on its own), but having a couple of sex toys on hand is an excellent idea. They'll spice things up or take over for you when you need a moment to catch your breath (or get your Sexcalibur up and running again). Either way, they are handy! That's precisely why I prepped this Lovehoney Hot Date Kit review.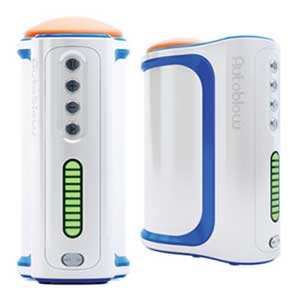 Autoblow A.I.+

Hands free blowjob toy

Heavy duty motor

Powered by artificial intelligence

Interchangeable sleeves

Body-safe materials

Plug it into any electrical outlet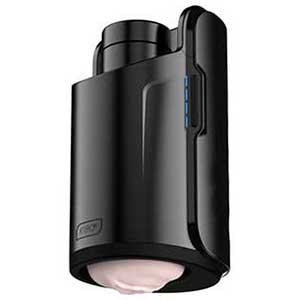 Kiiroo Keon

Automatic stroker

Sliding scale of speed

Elegant and discreet

Real-feel masturbation sleeve

Connects to video chat platform and VR porn

Easy to store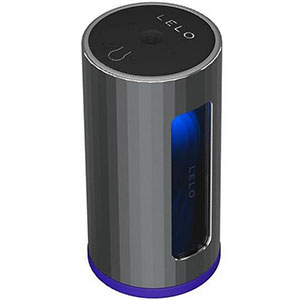 Lelo F1S V2

Hands free blowjob machine

Long-lasting charge

Fully waterproof

Powerful sensations

Realistic artificial skin material

Easy to clean

Promo Code: "HAPPYBF" - 15% Off
This kit is the perfect addition to any sizzling hot date. Each toy will leave both you and your partner with shaking legs and labored breath.
But why opt for this kit in particular? Well, you gotta read my full Lovehoney Hot Date Kit review to find out!
What Is the Lovehoney Hot Date Kit Again?
The Lovehoney Hot Date Kit is a sex toy kit that contains five different toys that will help you have the best date ever.
I know that might seem like an exaggeration to some, but this kit is really what dreams are made out of. It's so good that I even included it in my top sex toys for couples list.
If you're planning on treating your significant other to a night of passion, this kit will definitely come in handy. It contains:
A powerful bullet vibrator
One remote-controlled love egg
A G-spot vibrator
A rabbit double cock ring
And a butt plug
So, basically, the Lovehoney Hot Date Kit has everything you need to blow your and your partner's mind (and stretch quite a few holes).
Click Here To Check The Up To Date Price
OK, But What Makes It Special?
Listen, if stretching holes isn't enough for you, here's another benefit of this kit – the toys included are perfect on their own, but they are also designed so they work beautifully together. The entire kit is well designed, which is why I picked to write this Lovehoney Hot Date Kit review. You know I only present you with the creme de la creme of sex toys.
Anyway, the Hot Date Kit is an amazing tool to have in your arsenal because you don't necessarily have to use all the toys (or use them with your partner). It's a great bundle that's worth the money because it's so versatile.
What's more, as an extra benefit, the toys that are remote-controlled (the bullet and the egg) only have one remote. That means you don't have to diddle with two controllers and a lot of buttons. The entire kit is made with ease of use in mind. Therefore, you won't need to press a million buttons in order to get your partner (and yourself) down to Fucky Town.
The Design
As always, Lovehoney really takes the cake when it comes to design. All their toys are elegant and high-quality and the five beauties in this kit are no exception.
The kit has a color theme, and all the toys (except for the bullet) are either purple or black. I love that there's uniformity in color without having all the toys look exactly the same. I know this doesn't seem like a huge factor (and it isn't), but having the toys be aesthetically pleasing gives this kit an extra point in my book.
The bullet, of course, is silver and rather than slaying vampires and werewolves (get it? Because it's a silver bullet!), it will slay pretty much any hole you stick it in!
The Specs
The fact that the toys in Lovehoney's Hot Date Kit look beautiful is just icing on the cake. As you all know, there's very little use out of a toy that looks pretty but doesn't do much. Thankfully, the toys in this kit not only look great but also work like a charm.
Each of the five different toys has plenty to offer. Combined, they give you practically a never-ending array of pleasure combos to tease your partner with (or be teased with; dealer's choice).
I know I've talked a lot about how great the toys are in my Lovehoney Hot Date Kit review, but here's a rundown that will show you why I spent so much time waxing poetic about them.
Click Here To Check The Up To Date Price
The Bullet
A signature Lovehoney toy, the vibrating bullet is probably the most versatile of the toys in the kit. First of all, it's of impressive size (for a bullet vibrator) as it has around 3.75 inches (of insertable length). When it comes to the girth, things are no less impressive, as the vibrating bullet has 2.5 inches in girth.
The bullet vibe is completely waterproof, which means you can also use it for some dirty adventures in the bath. It also has 10 different vibration settings and six different intensities. For such a small toy, it sure packs a powerful punch!
The tip of the toy is tapered, which allows for incredible, precise stimulation of clits and other erogenous zones. That's a great feature that many people prefer. However, if you're more of a rounded-tip fan, don't worry; the Hot Date Kit also has something for you.
The Love Egg
If precise stimulation isn't your thing, then this waterproof love egg will come in handy. Like the bullet, it has 10 vibration settings and you can pick between six different intensities. But how do you do that, I hear you ask? Well, you use the remote control!
This is definitely the most exciting part of my Lovehoney Hot Date Kit review, so strap in! Yes, both the love egg and the bullet vibrator are remote-controlled. This is amazing because, in the throes of passion, you don't really want to fidget with buttons that are on the who-knows-which side of a lubed-up toy. Remote controls make everything easier.
What's more, they also allow you to tease your partner (or be teased) because they have excellent range. You can control the toys from another room.
Some of you eagle-eyed horndogs probably noticed that I wrote "toys" instead of "toy." That's because the Hot Date Kit allows you to sync both toys to the remote and control them at the same time. This is an excellent feature because the bullet vibe is compatible with both the cock ring and the butt plug.
So, in theory, you can use one remote to control both your and your partner's pleasure (and then some!).
The G-Spot Vibrator
The largest toy in the Hot Date Kit is definitely the G-spot vibrator. It has 4.25 inches of insertable length and 3.75 inches in girth. If you need a heavy-duty toy that will hit the right spot every time, then this vibrator is the perfect answer.
It has three different speeds of vibrations and you and your partner can pick between seven different vibration patterns. The patterns and the speeds are similar to the ones the egg and the bullet have, but they aren't identical. This is an excellent thing because if you opt to use all three at the same time, you'll be able to provide different sensations. Plus, some variety is always good.
The Rabbit Double Cock Ring
The cock ring supreme has two different rings on it. The smaller one has one inch in diameter (but you can stretch it to 2.25 inches), while the large one has 1.75 inches (but stretches to 3.25 inches).
Of course, Lovehoney would never put a simple cock ring in their kit, which is why this particular toy has a few extra features. First of all, it has two soft bunny ears on the top that are ideal for clit stimulation during penetrative sex. As we know, it's vital that we include the clit when playing (otherwise, we might as well not play at all). This cock ring allows you to do exactly that.
But that's not all. It also has a slot that fits the bullet vibrator in, which turns this toy from a boring ring into a fun-for-all toy. The placement of the bullet slot makes the toy ideal for stimulation of both the clit and the perineum. Sounds like a blast, doesn't it?
The Butt Plug
Last but not least, the kit also contains a butt plug. With 4 inches of insertable length and 4.25 inches in diameter, this butt plug is small enough not to be intimidating but big enough for you to really feel it.
The plug is completely waterproof and also compatible with the bullet vibe. So, if you and your partner are up for some vibrating butt play, this plug will blow your minds.
Related
The Good, the Bad, and the (Butt) Ugly
Of course, my Lovehoney Hot Date Kit review wouldn't be complete without giving you all the dirty details. In other words, it's time for the Pros&Cons section of my review! Today, I don't really have much for you in terms of cons, but let's go over them together anyway.
The Pros:
The toys are high-quality and work beautifully both separately and together.
In theory, you can use all toys at once and stimulate pretty much all erogenous zones on both your partner and yourself.
The bullet vibrator is the star of this kit, given that it can interact with two other toys (and is remote controlled).
The love egg is great for public play (since it comes with a remote). That means the steamy portion of your hot date can start before you get to the bedroom.
The Cons:
The toys all require batteries that don't come within the packaging. So, if you plan on using the kit as soon as it arrives at your door, make sure you have plenty of batteries on hand.
You can sync the two remote-controlled toys, but you can't control them separately at the same time. You can pick one vibration pattern and intensity for both toys.
The G-spot vibrator isn't compatible with the remote.
A Few Parting Words
At the very end of my Lovehoney Hot Date Kit review, I'd like to tell you that even though you don't really need a sex toy kit to make your hot date steamy and pleasurable, it will definitely help. It's an excellent bundle for both novices and sex toy aficionados.
Click Here To Check The Up To Date Price
Product Specs:
| | |
| --- | --- |
| 🏷️ Name: | ⭕ Lovehoney Hot Date Kit |
| 📁 Type: | ⭕ Sex Toy For Couples |
| ⚙️ Features: | ⭕ High-Quality Toys |
| 🛠️ Materials: | ⭕ Silicone |
| 📅 Last updated: | ⭕ November 29, 2023 |
Disclaimer
Our articles feature affiliate links. If you appreciate our content and would like to show your support, you can consider buying your new sex toys using the links we provide. Every purchase made through our links helps us earn a small commission, without any additional cost to you.