Welcome one, welcome all to my Nexus Eclipse review! Today, we're discussing the essential part of every schlong – the tip! Well, we're actually talking about Nexus Eclipse, a vibrating stroker that stimulates the tip of the penis.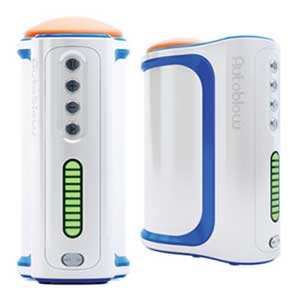 Autoblow A.I.+

Hands free blowjob toy

Heavy duty motor

Powered by artificial intelligence

Interchangeable sleeves

Body-safe materials

Plug it into any electrical outlet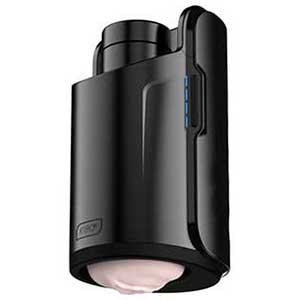 Kiiroo Keon

Automatic stroker

Sliding scale of speed

Elegant and discreet

Real-feel masturbation sleeve

Connects to video chat platform and VR porn

Easy to store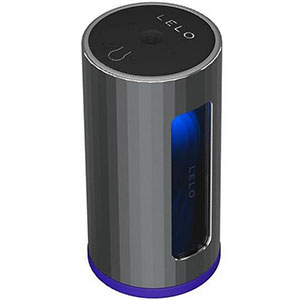 Lelo F1S V2

Hands free blowjob machine

Long-lasting charge

Fully waterproof

Powerful sensations

Realistic artificial skin material

Easy to clean

Promo Code: "HAPPYBF" - 15% Off
If you've ever found yourself saying, "Just the tip, baby!" in the bedroom, I have two things to tell you. First, you're lying (it's never just the tip, we all want to dip our one-eyed snakes deeper), and second – maybe "just the tip" can be enough. After all, it's the most sensitive part of your most precious appendage. And Nexus apparently thought so as well, which is why they made a tip-only toy. But let's see how it fares against the Mighty Manhood of Mark, shall we?
What Is the Nexus Eclipse?
Those of you who've read a review or two of mine know that I usually have an issue with sex toy names. Sometimes they're super vague, and other times they make the toy sound like a car part (I'm looking at you, Bathmate Hydroxtreme7). Nexus Eclipse falls into the first category because, if we're honest, you wouldn't really know what it is just based on the name.
That's pretty standard for Nexus. If you remember my Nexus Revo Stealth and Nexus Revo Embrace reviews, you'll also remember those toys didn't really have descriptive names either. But that doesn't mean they didn't do the job right (and then some).
The same goes for the toy we're looking at today. As you'll see in my Nexus Eclipse review, this toy is a wonderful stroker that focuses on the tip of your heat-seeking moisture missile and also has some neat extra features. For example, it vibrates at various speeds and patterns and is fully waterproof.
Click Here To Check The Up To Date Price
Ok, But What Makes It Special?
First of all, Nexus is a pretty famous company and one of my favorites. I love them because they are pretty focused on launching intricate masturbators for men. Every toy they put on the market has an innovative design. Sometimes they focus on the overall appearance and other times on original features. But either way, buying a Nexus toy means buying something you don't already have.
The same goes for the Nexus Eclipse. It's a stroker-vibrator combo type of toy, but it goes way beyond a simple vibrating stroker. It has multiple stroking and vibrating modes, which means it can be a good fit for anybody.
I am usually wary of the one-toy-fits-all type of products because I know that no two dicks in this world are alike. We all look and, more importantly, feel differently, which means that one man's favorite feature might be another man's torture. That's why I appreciate toys that offer not only multiple features but also different modes of those features.
That being said, I'd like to mention that I think the most notable thing about this toy is the design. To hear more about that, keep reading my Nexus Eclipse review!
You Are So Beautiful – The Design
At first glance, the Nexus Eclipse doesn't seem like much. Because it's designed to stimulate the tip of the penis, it's relatively small. However, when you take it out for a spin, you'll see that it's quite mighty.
The overall design is gorgeous and functional. Nexus Eclipse is the perfect combination of elegance and performance, given that it looks inconspicuous and works like a champ!
The fully matte black toy is 100% body-safe silicone, and it has a slight curve to it. This curve allows the toy to stimulate your tip from all sides in both the stroking and vibrating mode.
When you take the toy in your hand, you'll see that the design is quite ergonomic. It sits comfortably in your hand and, because it's light, you can move it with a flick of your wrist. At the front of the toy, there are three buttons that allow you to control the features and turn the toy on and off. At the back of the toy, there are ridges that will help you maintain your grip on the toy (even if your hand is all lubed-up).
Related
And So Fun to Play With – The Specs
So, the design is great. But what about the specs? As you all know, the next part of my Nexus Eclipse review is the most important one, given that we'll take a deep dive into everything that makes this toy worth your money.
The Size
I already mentioned the toy is small. In total, it's just under 6 inches long. However, out of those 6 inches, only 3.9 will massage and gently stroke your Sexcalibur since that's the insertable length.
The base of the toy is 2.5 inches wide, and the shaft diameter is 1.9 inches.
The toy is silicone and feels silky smooth. It doesn't have much give and feels quite sturdy in your hand, which is a good thing, considering that otherwise it wouldn't be able to deliver all its promises about blowing your mind with stroking and vibrating functions. And, speaking of which…
The Features
Once you have the toy in your hand, you'll see that you have a couple of options at your disposal. As mentioned, you have three buttons at the front of the toy. If you press the power button and hold it for a few seconds, you'll power up the toy. Mine came charged, which gets Nexus a nice bonus point, given that I didn't have to wait before playing with it.
Anyway, the press-and-hold technique will allow you to try out the two main features – stroking and vibrating.
Stroking
At the very entrance of the toy, there's a little appendage. It's a tiny pad that rhythmically moves along your frenulum (the most sensitive part of the penis). Now, depending on how sensitive your frenulum is, you'll pick one of three different stroker modes (light, medium, or strong).
I was a big fan of this feature because it's quite literally the most effective way to get me to empty my balls in a flash of an eye. My frenulum is super sensitive, and the little pad sits directly on top of it. However, I found that pressing the toy down onto my Sexcalibur in order to get the stroking to feel rougher is a bad move. It makes the mechanism freeze.
So, if you like to use strokers by grinding into them, this might not be the best toy for you. I know plenty of us like to put strokers between pillows and go to town on them, but Nexus Eclipse isn't really built for that.
That was a bit of a letdown but, then again, the toy was meant to be used for light stimulation of the frenulum. As you'll see in this Nexus Eclipse review, the toy doesn't really disappoint (despite some shortcomings).
Vibrating
Luckily, there's also the vibrating feature which has six different modes. You can opt for slow, medium, or fast vibration or pick between slow and fast pulsation modes and the escalation mode. In total, you have 27 different combos to choose from.
All vibration modes feel quite pleasant, and the strongest one is powerful enough to blow your mind (or your dick). So, there's really something for everyone.
Any Extras?
If all this isn't enough, the toy is fully waterproof, which means you can play with it anywhere. It also means the cleanup is super easy, given that you don't have to be careful about cleaning the toy with water.
The battery life is quite decent. A fully charged toy will give you 60 minutes of playtime.
One of the better features of this toy (that isn't listed in the manual) is that it can double as a couples toy. Of course, it won't allow for penetration for the vagina-having partner. However, if you slide the Nexus Eclipse onto your dick and have your partner mount you and lightly grind on the toy (and your dick) while the toy is vibrating, the overall result can be more than positive.
This isn't something the R&D team had in mind when they did the initial designs, though. So don't expect perfect partnered play. I'm just saying it can bring more pleasure if you use it in less-than-intended ways.
Click Here To Check The Up To Date Price
The Good, the Bad, And the Excellent – Pros and Cons
As always, I'll wrap up my Nexus Eclipse review with a bit of an overview of all features. So, let's see what stroked my fancy and what didn't.
The Pros:
The toy has an excellent grip. It's easy to hold and use one-handed. It's not too heavy, so your hand won't get tired, but it's also not so light that it flies off your dick with every stroke.
The stroking feature targets the frenulum beautifully and has three different modes (which is more than enough).
You can use the toy in more than one way and even try it out with your partner.
If you turn the toy around, it can stimulate the other side of your shaft.
The toy is overall quite user-friendly. The features are easy to shuffle through, and the toy turns on (and off) quickly.
The Cons:
Sadly, the toy might look inconspicuous, but it doesn't sound like that. When in stroker mode, the toy is quite loud and it has a distinct whining sound to it.
If you like to grind down hard into your strokers, you might not be able to use the stroker mode. The mechanism freezes when you apply pressure to it. However, the vibrations work no matter how rough you go, so that's awesome.
A Few Parting Words
There you have it boys, girls, and non-binary folk! As we're finishing up my Nexus Eclipse review, I have a couple of words of wisdom for you. If you like when your partners focus on the tip of your Joystick when they give you head, then this toy is definitely something you'll want in your arsenal. It works great as both a stroker and a blowjob simulator, so I'm sure you'll enjoy blowing your loads into it!
Click Here To Check The Up To Date Price
Product Specs:
| | |
| --- | --- |
| 🏷️ Name: | ⭕ Nexus Eclipse |
| 📁 Type: | ⭕ Male Masturbator |
| ⚙️ Features: | ⭕ 6 Stimulation Modes |
| 🛠️ Materials: | ⭕ Silicone |
| 📅 Last updated: | ⭕ September 16, 2023 |
Disclaimer
Our articles feature affiliate links. If you appreciate our content and would like to show your support, you can consider buying your new sex toys using the links we provide. Every purchase made through our links helps us earn a small commission, without any additional cost to you.