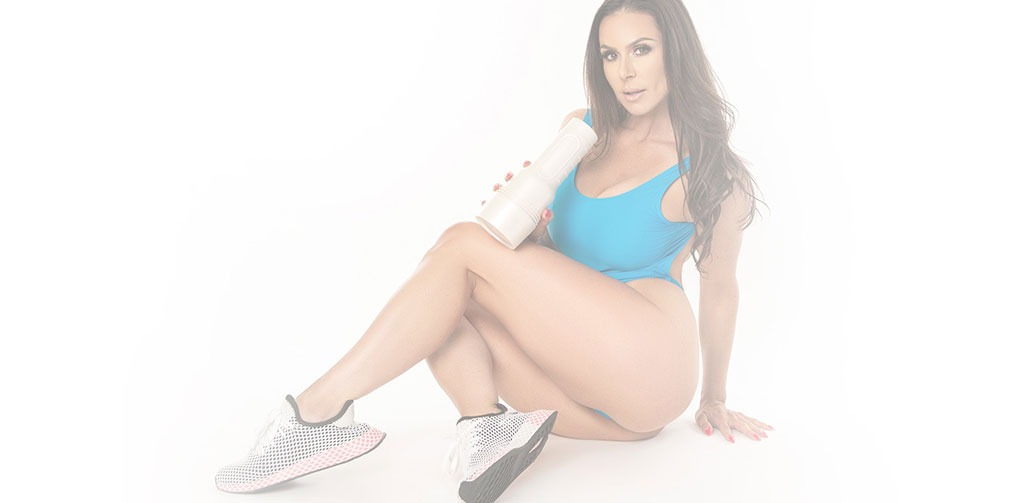 If you're on the lookout for your new favorite Fleshlight, then look no further than everyone's dearest MILF, Kendra Lust. In today's full Kendra Lust Fleshlight review, we'll go over all the details that make this toy stand out from the rest.
In a sea of well-made Fleshlights that are dying to be filled with your spunk, pulling the trigger and buying just one might seem impossible. How do you choose? What do you look for?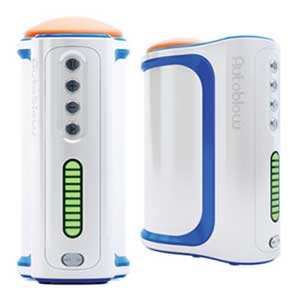 Autoblow A.I.+

Hands free blowjob toy

Heavy duty motor

Powered by artificial intelligence

Interchangeable sleeves

Body-safe materials

Plug it into any electrical outlet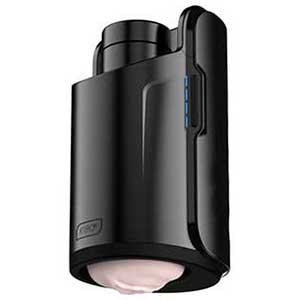 Kiiroo Keon

Automatic stroker

Sliding scale of speed

Elegant and discreet

Real-feel masturbation sleeve

Connects to video chat platform and VR porn

Easy to store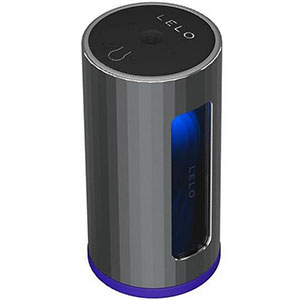 Lelo F1S V2

Hands free blowjob machine

Long-lasting charge

Fully waterproof

Powerful sensations

Realistic artificial skin material

Easy to clean

Promo Code: "HAPPYBF" - 15% Off
Well, luckily for you, your resident sex toy reviewer Mark is here to help. Ordinarily, I'd just tell you to pick your favorite porn star and get her Fleshlight. After all, there's nothing like sinking your pocket rocket into a honeypot that looks familiar because you've seen it a thousand times on the screen. However, if your favorite girl doesn't have a Fleshlight (yet), then your choice might be a bit more difficult. So, today we're doing a full Kendra Lust Fleshlight review for your consideration.
Who Is Kendra Lust?
Kendra is one of those girls who prove that it's never too late to follow your dreams. This hot brunette, who's a former nurse, got into porn at 34 years of age. Unlike some other girls who started in their early twenties (or even younger), Kendra waited a bit and achieved stardom with a full, luscious body of a well-developed woman.
Although she originally started as a girl-on-girl actress, Kendra soon discovered that her lust after schlong was insatiable, and the rest, as they say, is history. She has over 350 movies to her name and is one of the most popular MILFs in the industry. If you've never seen her in action, you're missing out quite a bit. Her delicious curves and massive 34DDD tits are mesmerizing and definitely worth your time.
What Makes Her Special?
Like most Fleshlight Girls, Kendra has two sleeves to her name – a lady sleeve and a butt sleeve. That, of course, is the Fleshlight standard. However, what makes her extraordinary are the texture and tightness of both sleeves.
This 44-year-old will squeeze your pocket rocket with expertise and finesse like it's never been squeezed before and milk it for all its worth. But I know that just writing that isn't enough. So let's keep this Kendra Lust Fleshlight review moving and see what all the fuss is about.
Click Here To Check The Up To Date Price
Let's Pop the Hood and See What's Underneath
One of the things I admire the most about the Fleshlight brand is its consistency. No matter which toys from their selection you opt for, you can expect a certain level of quality both in terms of materials and features. However, what I love even more is that the consistency doesn't take away from the versatility.
What do I mean by that?
Well, all Fleshlights look alike. They are all similar in size, material, and color. However, once you pop open that lid, you'll find a hidden treasure both on the surface and underneath.
First of all, every Fleshlight is unique thanks to the exact replica of a specific porn star's vagina on the very top. In this case, that's Kendra Lust. Her tiny pussy lips look so inviting you'll have trouble not sinking into the toy as soon as you get your hands on it. Second of all, every Fleshlight toy is different thanks to the textures inside.
For those of you who don't know, the Fleshlight brand is famously innovative when it comes to both textures and materials. All their toys that might seem alike are actually quite different, thanks to the variety of textures on the inside.
Now that we know that, let's see what Kendra has to offer.
The Material
Like many other brands on the market, Fleshlight uses TPE to make its toys. However, what sets this brand apart from the rest is the fact that it has its own in-house recipe for the material its manufacturing departments use.
The material they use is called Superskin, and you'll find that it's quite different from anything else on the market. The differences might seem minuscule, but in a cut-throat industry like the sex toy one, every little bit counts. And, as someone who has put his hands (and other parts of the anatomy) on many TPE toys, I can tell you that the Fleshlight ones are truly different from the rest. They are super soft, almost life-like in texture, and a joy to feel on your skin.
The Size
As I already mentioned, Fleshlight is pretty consistent when it comes to its products. That's why all Fleshlight Girls are of the same size and appearance.
Thus, the Kendra Lust male sex toy is just over 9 inches long and has a circumference of 7 inches. The insertable length of the sleeve is 9 inches.
The True Lust Sleeve
Now that we've gone over the basics, let's focus on my favorite part of this Kendra Lust Flehslgiht review – the sleeves.
First up, we have the True Lust sleeve or the pussy sleeve. Adorned with an exact replica of Kendra's beautiful labia, this sleeve has five different chambers that will take your breath away. The combination of textures and width is stunning and will make every thrust feel like heaven.
Let's check them out.
The First Chamber
Starting with a real twist, this sleeve has a gorgeous first chamber. Once you push your way through a tiny opening, you'll hit a texture that looks like a corkscrew. It's full of massive ridges that spiral around the chamber in order to create a unique texture that you'll feel everywhere.
It's important that the first chamber has a good texture because it sets the scene for all the other ones. What's more, people with shorter cocks might not be able to enjoy later chambers (especially the last or penultimate one), so I always love to see Fleshlight put banger textures within the first 5 inches.
The Second Chamber
Once your beaver basher fights its way through the corkscrew, it will hit the tightest chamber of them all. The second chamber is full of tiny nubs that will massage the head of your cock while it tries to push through an extraordinarily tight space.
The Third Chamber
If you have a hair trigger and are likely to cum too quickly when overstimulated, you'll be happy to hear that the third chamber gives you a little bit of a reprieve. It's much wider than the previous one, and it has nice, long ridges in the texture that will provide enough pressure so that you can enjoy yourself without getting you too close to the edge.
The Fourth Chamber
The penultimate chamber has a texture similar to the first one, except the ridges are much bigger. That means that you'll feel them as they get dragged along the head of your penis. Although this chamber is as wide as the previous one, it feels tighter because the texture comes in a spiral-like pattern again.
The Fifth Chamber
If you're lucky enough to reach the final chamber, you'll be hit with a grid-like texture. The repetitive pattern is surprisingly life-like (at least for me), which makes it an ideal place to shoot your shot into.
Click Here To Check The Up To Date Price
The Booty Lust Sleeve
Of course, along with the lady sleeve, Kendra also modeled for the butt sleeve. The Booty Lust sleeve has one of the tightest assholes of the industry gracing its entry. Just looking at it is an honor. However, let's see what pushing into it feels like.
The First Chamber
All chambers in the butt sleeve are tighter than the ones in the lady sleeve. However, you'll notice that the patterns might be more similar than you think. It's almost like the butt sleeve is reminiscent of the lady sleeve.
So, the first chamber has a spiral-like texture that's similar to the one in the lady sleeve, but much tighter. The ridges are also smaller and more pushed together, which provides you with a stronger sensation.
The Second and Third Chambers
The second chamber is full of round nubs that will massage you while you push your way to the third chamber, that's divided into two sections. The first one has concentric ridges, while the other one has corkscrew-like patterns that lie on top of the concentric ridges. Both feel amazing, although it's clear that the latter one will push you to your limits.
The Final Chamber
If you haven't nutted before you hit the final chamber, congrats! You've held out quite valiantly, but the final chamber will definitely make you spill all your marbles (and spunk). The pointy nubs will attack your pecker from all sides until you bust a nut and fill Kendra's butt!
Related
The Other Side of the Lustful Coin
As you know, I can't finish this Kendra Lust Fleshlight review without telling you the dirty details. So, let's make a brief overview of everything that Kendra has to offer.
The Pros:
Both sleeves offer extraordinary levels of variety when it comes to textures.
Both sleeves have five different textures that you can enjoy.
The butt sleeve is super tight, which is excellent for all those anal play lovers.
The lady sleeve follows closely behind as it's much tighter than it appears at first glance.
The Cons:
Since both sleeves are quite tight, they aren't that good for edging or stamina training (at least not if you're a beginner).
The tightness of the sleeves makes clean-up a bit of a hassle.
A Few Parting Words
Well, that's all, folks! That was my full Kendra Lust Fleshlight review. I hope you enjoyed reading it at least half as much as I enjoyed writing it. If you think that Kendra is the right girl for you, I encourage you to get one (or both) of her sleeves. This world-famous MILF never disappoints, so I'm confident that a replica of her will live up to the same standard. Let me know if (and how much) you enjoy her!
Click Here To Check The Up To Date Price
Product Specs:
| | |
| --- | --- |
| 🏷️ Name: | ⭕ Kendra Lust Fleshlight |
| 📁 Type: | ⭕ Fleshlight Girls |
| ⚙️ Features: | ⭕ Amazing Textures |
| 🛠️ Materials: | ⭕ Superskin |
| 📅 Last updated: | ⭕ September 16, 2023 |
Disclaimer
Our articles feature affiliate links. If you appreciate our content and would like to show your support, you can consider buying your new sex toys using the links we provide. Every purchase made through our links helps us earn a small commission, without any additional cost to you.