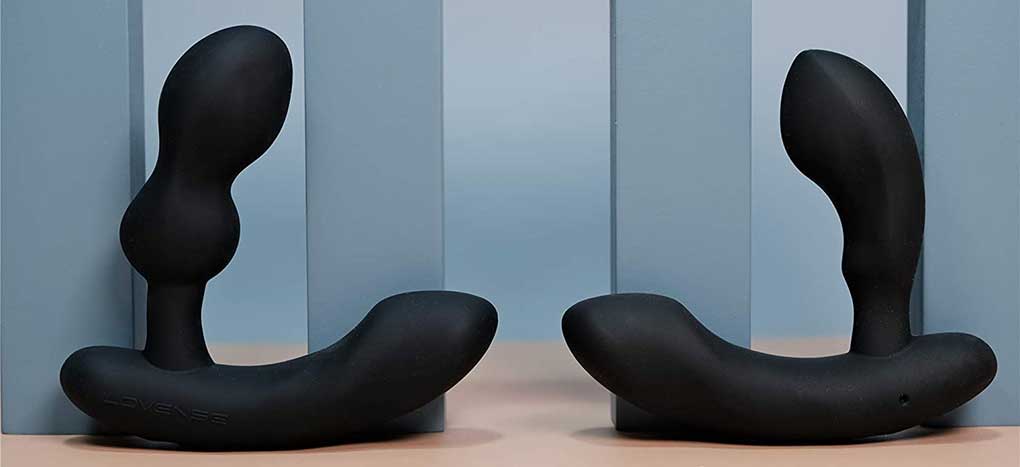 It's been a while since I did a Lovesense product, so I thought I'd treat myself (and you guys, of course) and check in on their latest additions in the anal play category. They've updated their selection with quite a few toys, but one, in particular, caught my eye. I present to you – the Lovense Edge 2 review.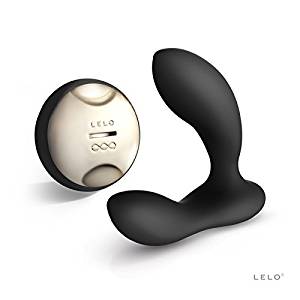 Lelo Hugo

Remote controlled

2 optional vibrators in both base and tip

Stimulation for both perineum and prostate

Medium-size suitable for all levels

100% waterproof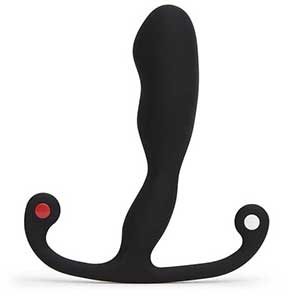 Aneros Helix Syn

Velvet touch silicone for smooth entry

Hands-free play

Good size for beginners

Anatomically designed for optimal pleasure

High quality, FDA-approved materials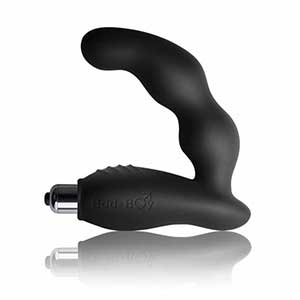 Rocks-Off Big Boy

Perineum and prostate stimulation

Optional bullet vibrator

Flexible, medical-grade silicone

Hands-free

Great size for beginners
Now, you've probably already heard about this bad boy. Apparently, it's the next big thing on the market. Now, I'm not usually a Negative Nancy (I'm more of a Moderately Measured Mark), but I was kind of fed up with some companies proclaiming they are the ones who will revolutionize the market. So, my initial thoughts were somewhere along the lines of, "Yeah, we'll see about that."
I'm telling you all of this so that you would be aware of my state of mind. In the end, I got this toy not only because of its marketing but also because my partner's eyes light up at the mere mention of anything that resembles remote control.
The New Edging Master In Town
So, the marketing. Yes, Lovense really went all out when it comes to the promotion of the Edge 2. They marketed it as the "world's first adjustable prostate massager."
Well, anything that's a first in this world of abundance better be good, so I thought I'd check it out. For those of you who haven't figured it out yet, the Edge 2 is a remote-controlled massager that has had quite a few updates compared to its predecessor. It's an ideal toy for both solo play and couple play, and, as a nice bonus, it's discrete enough to be used in public as well (we love a quiet toy, don't we?).
But that's not the best part. The most astonishing part is that it's a toy from the teledildonics family. That means that you can hook it up to the internet and control it from outside of the room (apartment, city, state, etc.). Teledildonics are high-tech toys that usually connect to apps which makes managing them from a distance a breeze.
Listen, long-distance couples didn't have it that easy when I was young(er). We had to suffer through long phone calls with nothing but our hands to keep us company. Imagination, that's all we had!
Anyway, kids today have it easy, partially thanks to toys like the Lovense Edge 2. The R&D team back in Lovense really looked at their OG Edge, asked themselves, "How can we make this better?" and then proceeded to fix everything that was wrong with the previous one.
So, let's dive a bit deeper into this Lovense Edge 2 review and see what the toy has to offer!
Click Here To Check The Up To Date Price
What Makes It So Special?
Although this toy has a lot to offer, there is one thing that stands out as a "special feature." It's, of course, the adjustable body. Well, it would be ironic if it were something else, right? After proclaiming it the first adjustable prostate massager, they simply had to make that feature count.
And, oh, boy, does it count!
Lovense Edge – the Rundown
At first glance, the Lovense Edge 2, which came out in 2020, is quite different from its predecessor. I dug a bit deeper and found other differences that run as deep as both hardware and software (more on that later).
Edge 2 Design – the Harmony of Form AND Function
The Edge 2 is a thing of beauty. I know that I say that for many toys, but this one really catches the eye. If you've never seen the OG Edge from 2017, then you might not be as impressed as I was. However, you'll still appreciate the sleek and intricate design.
Right off the bat, you can see what makes the Edge 2 stand out. Although it has the general design of a typical prostate massager, the toy's upper arm is flexible and has a large bulb at the very end. This particular bulb will make all your dreams come true. Thanks to the adjustable arm and its general design, it will hit your prostate every time.
And, yes, I know that's a bold statement. But, hear me out. The design is superb. The bulb won't slide over or miss by a quarter of an inch or wiggle in the general vicinity of your prostate. Hell, no. It will zero in on your sweet spot and sing sonnets to it until it milks that puppy completely dry.
Also, the bulb is so large (and in charge), and the arm has a thin neck, which keeps the toy stable. Sometimes, when you've been playing for a while and are, khm, relaxed, toys can easily slip out. Now, that's not a huge issue; you just pop it back in and go on your merry way, right? Yes, unless you're two seconds away from blowing your load in the most majestic way imaginable, and your plans get foiled.
Specs
Size
When it comes to the size, the Edge 2 can look a bit intimidating. That's especially true considering the large bulb at the very top. It has a diameter of 1.38 inches, which doesn't sound like much (unless you have a virgin hole that's in urgent need of some filling).
The entire toy only has a bit less than 5 inches in height. Out of that, only 4 inches are insertable. 4 inches are really all you need, thanks to the adjustable arm.
Material
Like all Lovense's toys, Edge 2 is a silicone gadget that's completely body-safe and hypoallergenic. The silicone is soft to the touch and has a velvety texture, while the body underneath is quite sturdy. That's actually one of this toy's great features because it allows it to be simultaneously robust and flexible.
Hardware & Software Updates
Besides making improvements in the design, Lovense made changes to both the hardware and the toy's software.
The first thing they did is show they listened to their clients and upgraded their battery. Now, you can play for close to two hours without having to stop to recharge. Aside from that, they've upgraded the vibrating motors as well. Yup, you read that right – there are two motors. You don't have to rely on residual vibrations anymore! One motor is in the shaft of the toy, while the other is in the base. The base one does a stellar job of stimulating your perineum, so thank you, Lovense!
This anal toy for men has three different vibration strengths (and a myriad of patterns), and even the lowest intensity setting will make you see stars.
Since remote-control is part of the appeal of both Edge and Edge 2, Lovense simply had to do something to appease the customers who complained about connectivity issues. So, they redesigned the PCB that houses the system (that's the board that allows the toy to function as a teledildonic), and they changed the antenna's location. So, now, you can use the close-range Bluetooth controlling system even if you're 20 feet away from the toy itself.
However, keep in mind that this won't be possible if you're sitting down and, therefore, partially blocking the signal. Still, even in the seated position, Edge 2 has a good range of 5 to 10 feet.
Of course, the long-distance (internet-powered) remote controls don't have any range limitations.
Does It Live Up to the Name (Or, What Are the Features?)
Functional and innovative features are something that Lovense has always prided itself in. Edge 2 is no different when it comes to that. Aside from offering three different intensities and two modes of control, it also has:
sound level control (no more noisy anal toys for you!)
sync to music feature (when the bass drops, so will you!)
sound-activated vibrations
unlimited vibration patterns
Sounds impressive, right? But what does it mean? Well, keep reading my Lovense Edge 2 review to find out.
The Nitty-Gritty of It All
When you use the app to control the Edge 2, you can do it in several different ways. Aside from controlling the intensity of both vibrating motors, you can also make your own vibration patterns and loop them. That way, you (or your partner) won't have to constantly fiddle with the control icons on the screen. And, if you come up with a pattern you particularly like, you can save it into the pattern library for future use!
Of course, you can choose between four standard vibrating patterns. I recommend the Pulse or the Wave if you're shooting for a quick orgasm or the Fireworks and Earthquake modes if you're looking for a long edging session.
Now, you also have some extra features. This bad boy can be sound activated, or you can make it vibrate in sync with a song (or a playlist of your choosing). I am a massive fan of squatting in the cucumber field with some music in the background, so I tried out this feature immediately.
You can connect to your Spotify account via the app and pick your favorite song (or least favorite, whatever) and enjoy the treats Edge 2 gives you. The vibrations will definitely be in-sync with the music you choose, so pick carefully (and go for something with a lot of bass, trust me).
Anything Extra?
As always, my ass is greedy and wants it all. So, although Edge 2 already blew my mind with its features, I found myself asking, "Is that all?"
Luckily, it wasn't. The toy is also fully waterproof. I was worried for a second about this because I thought that two motors and a powerful battery might be hard to protect, but Lovense did it. Edge 2 is shower and bath-friendly.
Aside from that, it comes with its own storage bag. This isn't a huge perk or even a unique extra feature, but I like to see a storage bag included in the package. So, it's a plus in my book.
Click Here To Check The Up To Date Price
How to Play the Edge Game (And Win)

Finally, there's an article where my how-to guide won't be completely pointless. Moving on with this Lovense Edge 2 review, let's see how user-friendly the app is and how difficult it is to use it (spoiler alert – it's not).
So, the app is compatible with practically all devices, so you won't have difficulty finding it. After installation, you're supposed to sync your toy with it. This takes about 5 seconds in total. You can also sync more than one toy, which is an excellent feature if you're a Lovense teledildonics fan.
Anyway, after the toy and the app are connected, you can pick between the close-range and long-distance control options. No matter which you choose, you'll see the same main screen which gives you your options:
Alarm
Music
Remote
Sound
My Patterns
When you click on the Remote option, you'll see two circle icons. Those control the speed and intensity of the two motors. Use your fingers to move them up and down or wherever else you want on the screen. Once you find a rhythm that works, you can either loop it or save it to your patterns. And, if you don't have any ideas for patterns (although I'm not sure how that's even possible), you can use other people's patterns (if they shared them with the community).
Overall, the app is straightforward and user-friendly.
Related
Cleaning Time!
As with any other silicone toy, cleanup is a one-and-done type of affair. All you need is some warm water and mild soap, and you're practically done. After you clean the toy, make sure to wipe it down or let it air dry. Then just pop it in the storage pouch that came with the toy, and you're done!
Givin' It to You Straight (Or, What's Wrong With It)
Of course, as always, I can't end my Lovense Edge 2 review without letting you know if the toy has any downfalls. Sadly, it does. No toy is perfect, and Edge 2 is no exception.
The vibrations are quite strong – this sounds like a fantastic thing. And it is. Unless you're overly sensitive or have been edging yourself for a while. In those cases, all vibrations might be too strong for you.
Software updates may mess with the connectivity – Edge 2 is a new toy, so we can't be sure if this is actually the case. However, if history is any indication, app updates might cause you some problems with connectivity.
The app is excellent, but the buttons are touch-sensitive – as soon as you let go of the two icons that control the motors' vibrations, all activity stops. This isn't that great because your finger can slip in the wrong moment, and the next thing you know, you're down an orgasm.
Lovense Edge 2 Review – Parting Words
Thus we conclude the Lovense Edge 2 review! I hope my opinion helps you when it comes to purchasing decisions. If it does, let me know, I love to hear from satisfied readers (really, it's all about your satisfaction. I'm in it for YOUR orgasms!).
Click Here To Check The Up To Date Price
Product Specs:
| | |
| --- | --- |
| 🏷️ Name: | ⭕ Lovense Edge 2 |
| 📁 Type: | ⭕ Prostate Massager |
| ⚙️ Features: | ⭕ Long-Distance Control |
| 🛠️ Materials: | ⭕ Silicone |
| 📅 Last updated: | ⭕ November 29, 2023 |
Disclaimer
Our articles feature affiliate links. If you appreciate our content and would like to show your support, you can consider buying your new sex toys using the links we provide. Every purchase made through our links helps us earn a small commission, without any additional cost to you.