I've been on a Zolo kick lately, and they are yet to disappoint me. As some of you may remember, I already reviewed several Zolo products. The Zolo Cockpit XL and the Zolo Automatic Blowjob machine definitely inspired me to look into more Zolo products. SO, today we're doing the much-awaited (at least for me) Zolo Tornado review!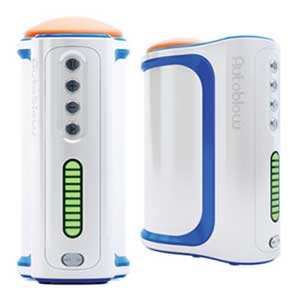 Autoblow A.I.+

Hands free blowjob toy

Heavy duty motor

Powered by artificial intelligence

Interchangeable sleeves

Body-safe materials

Plug it into any electrical outlet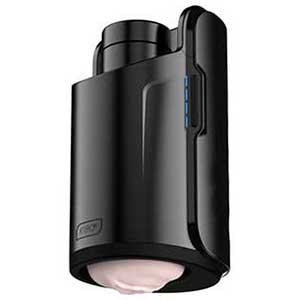 Kiiroo Keon

Automatic stroker

Sliding scale of speed

Elegant and discreet

Real-feel masturbation sleeve

Connects to video chat platform and VR porn

Easy to store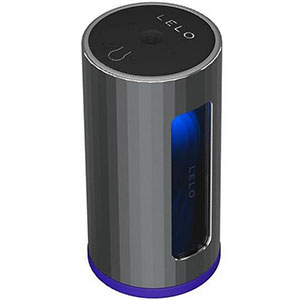 Lelo F1S V2

Hands free blowjob machine

Long-lasting charge

Fully waterproof

Powerful sensations

Realistic artificial skin material

Easy to clean

Promo Code: "HAPPYBF" - 15% Off
Look, I saw the word tornado in the name, and I couldn't resist, OK? You know I'm a sucker for a good name, and the puns practically wrote themselves. So, let's get spinnin' (get it?) and see where the tornado takes us.
Tell Me about Zolo Again
Well, if you insist. Zolo is a small-ish brand that is all about male pleasure. Considering it was founded by four friends who also happen to be penis-wielders, that's not such a surprise.
Zolo makes sure that all the products they launch are not only functional and beautiful but also of the high-end variety. Considering I love fancy toys, especially when they also have great names, I was eager to get my hands on something of theirs for a while.
Then I did my first Zolo review and figured out the brand is true to their word, and I knew I couldn't stop there. That's how we got where we are today – the Zolo Tornado review.
What Is the Zolo Tornado?
Zolo Tornado is a sex toy with a great name and even better features. Honestly, it does feel a bit like a tornado landed in your pants, but we'll get to the dirty details later.
For now, you need to know that the Tornado is actually the Zolo Tornado 10-function rechargeable rotating vibrating full-shaft masturbator with suction cup mount. Yeah, again, a mouthful. But I like to pet-name it and call it the Zolo Tornado.
So, anyway, that name, as long as it is, tells you pretty much everything you need to know about the product. It's an automatic masturbator that has 10 different modes of functioning. It both rotates and gyrates, and it has a neat vibrating feature.
Overall, it sounds as if things couldn't be better, right? Of course, Zolo wanted to go the extra mile, so they threw a suction cup into the mix as well.
Now, this was a real game-changer for me, at least in terms of automatic male masturbators. I mentioned this particular feature in my two other Zolo reviews, but I need to tell you why I like it so much.
Automatic thrusters are generally quite powerful. On top of that, they are pretty bulky and heavy. Now, I don't mind that, as we need massive hardware to support all the features and the motor (or motors, in this case). However, powerful thrusting simply can't coexist with hands-free features unless there's a little something-something extra that will ensure the toy stays in place.
A suction cup holder does precisely that.
Click Here To Check The Up To Date Price
OK, But Why Do I Need It?
Well, you don't need it, but it would be an excellent addition to any sex toy collection. Rarely does an automatic masturbator come in the form of stimulation trifecta. Zolo Tornado, however, somehow manages to do exactly that.
It has automatic thrusting and gyrating modes, a vibrating motor, and a 360-degree rotation feature. Now, if that doesn't sound like a dream-come-true, I have no idea what you've been dreaming about.
The 360-degree feature is definitely what sets Zolo Tornado apart from other automatic masturbators. Trust me; it's worth both your time and money.
But don't take my word for it. Keep reading my Zolo Tornado review to see why I made such claims in the first place.
Zolo Tornado Review – The Design
Zolo products have a distinct, masculine look to them. Everything is either black or in neon colors from the colder part of the spectrum. Now I don't usually go into the overall design of brands, but I feel like I should mention that Zolo puts a lot of thought into their toys. Both form and function are equally important to the Zolo team, which is something I appreciate.
The Tornado has a sleek all-black design and a bit futuristic. The outer shell of the masturbator is velvety, matte black, while the display and the little window that lets you see into the toy are of transparent plastic.
The inner sleeve is also transparent, and its opening peeks through at the very bottom of the toy. It has an appealing look to it, although it isn't fashioned after female nether regions. Most of my masturbators have a vagina or butt-like openings and look like a little pussy army when I stack them together. So, as much as I wished I could have added another warrior to the front line, Zolo didn't deliver on that front. However, the toy would have looked weird had they done that, so this particular design decision has Mark's seal of approval.
Anyway, the toy, as I mentioned, has a little window on the front that lets you see inside. I find this immensely pleasurable, as the sight of the head of my one-eyed monster peeking through is one I enjoy to no end. Call me a self-centered voyeur; I don't care. I know what I like, and I'm not afraid to demand it from the toy manufacturers.
Zolo Tornado Review – The Specs
In todays' day and age, rechargeable male sex toys are the only way to go. Fiddling with batteries and having to do the barrel walk throughout the house to find another battery because the previous one ran out right when you were in the middle of tugging your way to heaven simply isn't acceptable anymore.
Zolo knows that, so they made the Tornado USB rechargeable. You can connect it to any device with a USB port, and it will charge it in 90 or more minutes (depending on the device). If you let the toy fully charge, you'll have a bit under an hour of playtime.
Well, I say a bit, but I think my first go was around 45 minutes, maybe a bit more. Although, I really rode it hard in order to try out everything it has to offer so I could write the best Zolo Tornado review I could. I'm guessing that, with regular use, the battery will hold for a full hour.
That's not a fantastic battery life, but it's pretty decent.
The Size
Zolo Tornado is quite big (although not as big as the Zolo Automatic Blowjob machine). It's 11.4 inches long and 3.3 inches wide. Unlike its cousin, it doesn't have an easy-grip design since its width is the same everywhere, but it's velvety. That means that it won't slip your grip even if there's lube on it.
At over 11 inches, the toy is quite big. However, the inner sleeve isn't quite as accommodating, as it only has around 8 inches. That includes the very beginning that's technically outside of the outer shell.
The Features
When it comes to features, I mentioned some of them already. However, let's take a deep dive into each of them and see how exactly they can rock your world.
The Sleeve
The TPE sleeve is a godsend. I kid you not; it's super soft but has a vice-like grip. I really didn't expect it to be so powerful. Of course, that's due to other features, but it's also, at least partially, due to the sleeve's texture.
The sleeve has a 360-degree texture which wasn't surprising to me. The nature of the texture was somewhat unexpected. Instead of having bumps and ridges, like many sleeves do, it has something that I can only describe as "snake spine."
Yes, it's weird, but go with me. The entire sleeve is covered with elevations that together shape something that resembles an S-shape. Aha, now you see where the snake analogy came from, right? Anyway, I mention this because the bumps aren't parallel to the schlong, which means they stimulate it differently than I expected. That's especially true once you turn the toy on.
360-Degree Stimulation
The rotating and gyrating features of the Zolo Tornado are the best the toy has to offer. It's actually what inspired the toy's name, given that it makes the inner sleeve rotate around your Sexcalibur.
Because the rotating and gyrating features work in tandem with the sleeve's texture, you get an almost extreme stimulation of your entire dick. I am not joking, the entirety of your pocket rocket will be stimulated, and the Tornado will leave no spot unclaimed or unexplored.
The sleeve will fully surround you and then constrict and rotate around you, mimicking a blowjob and a handjob at the same time. It's similar to the feeling you get when someone is blowing you but also using their hand for the part of your shaft they can't fit into their mouth (because you're sooo big), except both are happening at the same spot and all over your penis at the same time.
The Vibrating Motor
As if the previous feature wasn't enough, you also have a vibrating motor. That sort of explains the semi-short battery life, though.
There's not much to say here except "job well done" to the Zolo team, as they managed to nail the perfect level of vibrations that won't be too harsh on your poor Sergeant Major that's already being tortured in the most delicious way with the rotation. There are 10 different modes of vibrations that you can choose from. So, even if you are looking for something that WILL torture you, you'll easily find it with a push of a button or two.
Audio Features
Zolo Tornado is quite loud. Luckily, you can drown out the noise with the audio button that will provide you with a sexy audio feature. It won't cancel out the noise completely, but at least you won't be listening to the rhythmic sounds of the automatic thruster. Instead, if you hit the audio button, you'll hear the most luscious sounds of several ladies having the time of their lives. Talk about taking the fantasy to the next level!
Adjustable Suction Cup
I already mentioned this feature, so I won't dwell on it. I do have to say that, much like everything else about the Zolo Tornado, I was a bit surprised with the power. The suction cup has a powerful hold. I really appreciated this because I like to roughhouse my toys to ensure they are as sturdy and can last as long as the manufacturer claims.
The suction cup held up quite nicely against my attacks, and together we had a fantastic hands-free experience.
Click Here To Check The Up To Date Price
Related
How to Keep Up With the Tornado
When it comes to using the Zolo Tornado, you don't have to be a genius. The Zolo team made the Tornado to be a simple, easy to use, and thus more likely-to-reach-for toy.
The main display has four buttons. There's the power button that you need to hold for a few seconds in order to breathe some life into your Tornado. Once you do that, you can use the two other buttons marked with "+" and "-" to go through the ten pleasurable modes. And, if you want to add the audio feature to the entire experience, all you have to do is press the button with the little speaker on it, and you're all set.
Cleaning and Storing
Like I said – it's easy to use. Luckily, it's also easy to clean. At the very top of the blowjob toy, there's a lid that you can unscrew to get the inner sleeve out. Once you do that, just wash it with some water and antibacterial soap.
As always, I have to remind you to make sure the sleeve is entirely dry before you stick it back into the tornado. A damp sleeve can cause bacteria buildup and therefore isn't exactly the smartest move on your part. What's more, to ensure your sleeve is completely clean and protected, after it dries, you can treat it with some renewal powder. That will ensure a longer shelf-life of the toy.
What's Wrong With It?
You all know the drill by now, and my Zolo Tornado review is no different. I've spent a lot of time praising this toy, but now it's time to pop the hood, so to speak, and see if there's any hidden ugliness inside.
Now, I can't say I came across any ugliness, but the toy definitely has flaws. I already mentioned the battery life. Having less than an hour with this bad doy was a bit disappointing. What's more, if you're going to put such a powerful motor into a toy, then at least make sure the battery can keep up.
Still, an hour of fun isn't little, so I can't really hold it against them with any sort of ferocity. However, their one-size-fits-most sleeve is something that I minded. Every toy should offer some variety, and while I understand that an 8-inch sleeve will fit most men, it won't fit all of them. So, I wished they had the option of a smaller or a bigger sleeve.
Aside from that, I was quite pleased with the Tornado. It checked all my boxes, and at the end of my first play session, I was left spent and satisfied. What more can I ask for?
Zolo Tornado Review – Parting Words
I hope you enjoyed my Zolo Tornado review and that it will help you make some informed decisions. If you were lucky enough to treat your yogurt-slinger to a night out on the town with this bad boy, let me know how you liked it!
Click Here To Check The Up To Date Price
Product Specs:
| | |
| --- | --- |
| 🏷️ Name: | ⭕ Zolo Tornado |
| 📁 Type: | ⭕ Blowjob Machine |
| ⚙️ Features: | ⭕ USB Rechargeable |
| 🛠️ Materials: | ⭕ TPE |
| 📅 Last updated: | ⭕ September 16, 2023 |
Disclaimer
Our articles feature affiliate links. If you appreciate our content and would like to show your support, you can consider buying your new sex toys using the links we provide. Every purchase made through our links helps us earn a small commission, without any additional cost to you.