Welcome to my Pipedream Ultimate Milker 2 review, where we'll talk about the latest piece of technology that will milk every last drop of spunk you have in the family jewels.
Now, I know that sounds like a tall order. Most sex toys promise you the world. And some even deliver on their promises. Of course, quite a few of them do their job more than adequately – they leave you spent and satisfied. But milking you for all you're worth and leaving you a changed man? Well, that's another matter entirely, isn't it?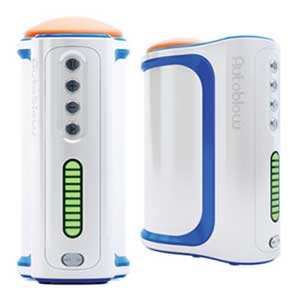 Autoblow A.I.+

Hands free blowjob toy

Heavy duty motor

Powered by artificial intelligence

Interchangeable sleeves

Body-safe materials

Plug it into any electrical outlet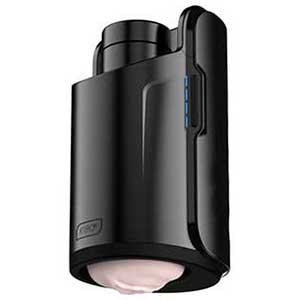 Kiiroo Keon

Automatic stroker

Sliding scale of speed

Elegant and discreet

Real-feel masturbation sleeve

Connects to video chat platform and VR porn

Easy to store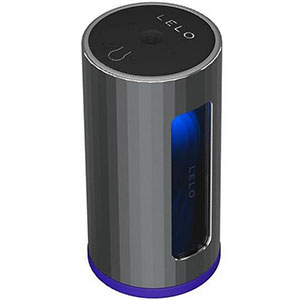 Lelo F1S V2

Hands free blowjob machine

Long-lasting charge

Fully waterproof

Powerful sensations

Realistic artificial skin material

Easy to clean

Promo Code: "HAPPYBF" - 15% Off
Today, I'm introducing you to the one and only Pipedream Ultimate Milker 2. Yes, I'm aware it's quite a mouthful. But when have we ever been against mouthfuls on this site (wink, wink)?
Woah, That's a Big Name! What Is It Again?
Pipedream Ultimate Milker 2 is a rechargeable male masturbator. However, just saying that isn't really enough to fully explain what this product is (hence my full Pipedream Ultimate Milker 2 review).
This toy is the first of its kind. That's kind of a difficult moniker to get in this industry, given that manufacturers keep experimenting and introducing novelties. However, Pipedream Ultimate Milker 2 uses a special kind of technology that allows it to be, as its name says, the ultimate milker.
How?
The toy will fully surround your schlong and apply not only vibrations but also gyrate around you.
I can already tell that you're imagining this happening, and if you're anything like me, you probably have a small, dopey smile on your face. So I won't tease you any longer, and I'll give you all the details about this magnificent toy!
So, It's Special, Right?
Yeah, it's pretty special. The advanced rotational technology allows the toy to spiral around you while also vibrating. That means it will stimulate you in a whole multitude of ways.
Of course, that's not all. Other amazing selling points of this toy are:
A total of 17 functions
A peek-a-boo window
An amazing, tight, stretchy sleeve
Moaning functions
Suction cup
Click Here To Check The Up To Date Price
Pipedream Ultimate Milker 2 Review: First Look
At first glance, the Pipedream Ultimate Milker 2 looks like a piece of futuristic technology. It's got a bright LED screen with flashing lights around it (which makes it a perfect Christmas gift, in my opinion), and it's huge. It's also sleek and black, which only contributes to the futuristic appearance.
If you've had the chance to check out its predecessor, the OG Ultimate Milker, you'll see quite a few differences. While the OG Milker was a fine sex toy and aid, the Ultimate Milker 2 is a piece of art.
Bigger, better, and more powerful, this toy will blow your mind!
The Futuristic Design
As mentioned, the design is quite sleek and innovative. It might seem this blowjob simulator is just like any other. But if you look closely, you'll see several distinct features.
For example, the outer shell is ergonomically designed, and it has an easy-grip feature. That might not seem like a big deal, but when you're handling a toy as big as the Pipedream Ultimate Milker 2, you kind of need some help holding it.
Furthermore, the controls are easy to use and positioned in a practical way. They are at the front of the toy, right where your thumb will naturally sit when you grip the toy (whether you're left-handed or right-handed).
The Out-Of-This-Word Specs
It's time to go into more details in this Pipedream Ultimate Milker 2 review and take a closer look at the specs. As I said, the toy has plenty of features, so let's examine them all.
The Size
I'm not gonna lie; this toy is a bit chunky. It is over 10.6 inches in length and 3.3 inches in width. So, it's a bit bulky. Out of the 10.6 inches, around 5 or so are insertable. That's also the size of the inner, stretchy sleeve.
The inner diameter is around 2 inches, so you can expect some tight lovin' from the Pipedream Ultimate Milker 2.
The Material
The outer shell of the Pipedream Ultimate Milker 2 is made out of hard, high-quality ABS plastic. It makes the toy sturdy and hard to the touch. The material is shiny and glossy (probably because they were going for the already-mentioned futuristic look).
The inner sleeve is made of TPE. It's super stretchy and has a great texture inside. There are various nubs and ribs that you'll feel sliding over your dick as you push inside. That also makes the sleeve great to use even without the rest of the toy.
The sleeve is also removable, which means that you can take it out and enjoy some quick me-time while you wait for your Pipedream Ultimate Milker 2 to recharge.
The fact that the inner sleeve is removable is also a good thing, cleaning-wise. The toy has an IPX rating of 4, which means it's splash-proof (instead of waterproof). Therefore, cleaning it with the sleeve still inside isn't exactly recommended (please don't do that).
Click Here To Check The Up To Date Price
Features
Finally, we've arrived at the best part of my Pipedream Ultimate Milker 2 review: the features. I won't blab on about how great they are. Instead, let's just take a look together.
Vibrating and Gyrating Functions
The best-selling features of this toy are the vibrating and gyrating functions. The special, innovative rotational technology allows this toy to completely engulf your Juggernaut and rotate around it while also vibrating.
There's a total of 17 different functions – 10 vibration patterns and 7 different gyrating functions. You can shuffle through them by using the two designated buttons for that.
I will tell you right now: the gyrating functions get pretty wild. The first couple are fairly mild, but as you shuffle through them all and move on to the final ones, they get more and more intensive. In the end, the entire toy will vibrate from the gyrations (on top of the vibrations produced by the motor), making the whole experience pretty surreal.
A Peek-A-Boo Window
A fun feature that I very much appreciate is a transparent window on the front of the toy. This window allows you to see your penis sinking into the inner sleeve of the toy and pulling out of it. It also gives you a peek under the hood, so to speak, which is a great thing because once the toy starts to rotate (or gyrate), the show will be amazing!
Furthermore, the window is surrounded by LED lights that light up in distinct ways as you shuffle through the functions available to you.
Related
The Moaning Function
The flashy lights aren't the only show you'll get when you start playing with the Pipedream Ultimate Milker 2. Thanks to some clever bastard in Pipeline's R&D team, this toy also has a moaning function. That way, you can listen to a variety of gentle, high-pitched female voices moan while you pound into the toy (and visualize pounding into their imaginary bodies, if you want to).
The function is fairly easy to activate; all you have to do is press the speaker button. By the way, if you're worried about the toy being quite indiscreet due to the noise, don't. It comes with earbuds included, so you can enjoy the moans as loudly as you want.
Of course, the earbuds can't really do much when it comes to the overall noise the toy makes. With two motors, it's not exactly the quietest one in the bunch.
Rechargeable
The toy is fully rechargeable, and it has a magnetic charging port. It does take a long time to fully charge it (more than 4 hours), but you do get two full hours of play, so there's that.
Let's Milk It All the Way!
As always, I couldn't possibly end my Pipedream Ultimate Milker 2 review without giving you a full, concise overview of all the toy's features.
Overall, my verdict is a very (very, very) positive one. I'd even go so far as to say that this toy changed my outlook on sex toys. I'll definitely be expecting all future sex toys to have some sort of revolutionary feature, just like the Pipedream Ultimate Milker 2 has.
But, alas, even with those, this toy isn't perfect, and has some (just a few!) flaws.
The Pros:
The combination of vibrations and rotations is simply superb. No other combo of stimulations has ever worked so well for me.
I'm a huge fan of the window at the front that allows you to see your pocket rocket dipping in and out of the toy.
The inner sleeve has a great texture, and it's just on the right side of snug. It's not too tight, which means it can accommodate pretty much anyone (no matter the girth).
The suction cup base is a great add-on since it allows for hands-free fun.
The Cons:
Some of the gyrating functions are quite strong. Now, this isn't necessarily a flaw, but I think some men will find it to be a bit much.
The product is big, and, if you have small hands, you might find it hard to hold onto it. Luckily, you can use the suction cup to take the problems off your hands (literally and metaphorically).
It's quite noisy. What can I say? The powerful motors come at the price of having a loud toy.
A Few Parting Words
So, if you're looking for something that will blow your mind, milk you dry, and leave you with shaky legs, I hope I made it clear in my Pipedream Ultimate Milker 2 review that this is THE toy for you. The vibrating and gyrating functions feel absolutely divine, and the peek-a-boo window makes the whole experience just the right amount of voyeuristic. Let me know what you think of this toy and whether it changed your world as it did mine. Happy jerking!
Click Here To Check The Up To Date Price
Product Specs:
| | |
| --- | --- |
| 🏷️ Name: | ⭕ Pipedream Ultimate Milker 2 |
| 📁 Type: | ⭕ Blowjob Machine |
| ⚙️ Features: | ⭕ Sexy Moans |
| 🛠️ Materials: | ⭕ TPE |
| 📅 Last updated: | ⭕ November 29, 2023 |
Disclaimer
Our articles feature affiliate links. If you appreciate our content and would like to show your support, you can consider buying your new sex toys using the links we provide. Every purchase made through our links helps us earn a small commission, without any additional cost to you.