So, you need someone to take over for Mrs. Palmer? Maybe you want your solo sessions to involve less manual labor, or perhaps you're just looking to automate the entire process? Either way, as you'll see in my Blowmotion Auto Suction review, Lovehoney has your back.
In a "slow and steady wins the race" manner, Lovehoney has slowly but surely gotten to the very top of the automatic blowjob machine market. They've made quite a big revolution with their Blowmotion collection that blew even my mind.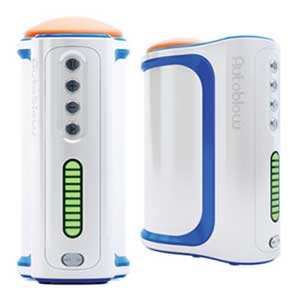 Autoblow A.I.+

Hands free blowjob toy

Heavy duty motor

Powered by artificial intelligence

Interchangeable sleeves

Body-safe materials

Plug it into any electrical outlet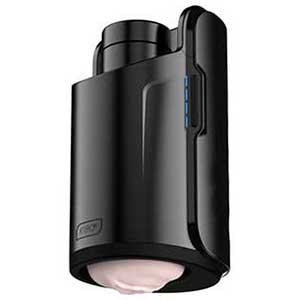 Kiiroo Keon

Automatic stroker

Sliding scale of speed

Elegant and discreet

Real-feel masturbation sleeve

Connects to video chat platform and VR porn

Easy to store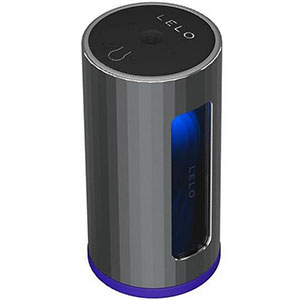 Lelo F1S V2

Hands free blowjob machine

Long-lasting charge

Fully waterproof

Powerful sensations

Realistic artificial skin material

Easy to clean

Promo Code: "HAPPYBF" - 15% Off
Some of you might remember how enthralled I was with their Blowmotion Blowjob Masturbator and their Blowmotion Warming Pulsating Masturbator. Well, today, we're reviewing their younger, automated, wire-controlled brother. Yeah, that's a real mouthful, but it's worth it, trust me.
Auto Suction? What Does That Mean?
So, the Blowmotion Auto Suction is an automatic blowjob machine. However, it comes with a twist.
Unlike other blowjob machines, many of which I reviewed extensively, this one only sucks the tip of your dong!
Well, that's not entirely true. It was designed as a penis head masturbator that provides intense suction to the most sensitive part of your Sexcalibur. All of you know that the best part of a blowjob (at least for most men) is when your partner uses their lips and tongue to diddle with the head and the underhead of your beaver basher.
Well, so does Lovehoney. They figured there's really no need to make a whole new automatic blowjob machine that allows you to thrust your entire Juggernaut inside. Instead, they'll make one that focuses on the most important part (the head).
Sounds great, right? But, wait, that's not all.
OK, But What Makes It Special?
Those of you who know me know that I wouldn't write a Blowmotion Auto Suction review JUST because the toy sucks the tip of your dick. To be worth my time, a toy has to either blow my mind or have special features that leave me with my jaw hanging low in awe.
Well, the Auto Suction toy has both. Although you can only use it to stimulate the tip of your dick, you can do so hands-free.
Oh, yeah, it's time for another hands-free blowjob machine review!
You know I love automatic toys that do my job for me. So, as soon as I saw that the Blowmotion collection includes a wire-controlled toy, I was as excited as a kid on Christmas morning. I couldn't wait to get my hands on it.
Well, it took me a while, but today I present to you my Blowmotion Auto Suction review and all the good and bad that come with it. So let's begin.
Click Here To Check The Up To Date Price
The Recognizable Blowmotion Design
If you've seen a Blowmotion product before, then you'll have no trouble placing the Auto Suction head masturbator into the same family. The toy sports the signature black and blue design that all Blowmotion products are known for and exudes elegance.
Although it was designed to be a part of a collection, you don't really have to be a Blowmotion fan in order to enjoy Auto Suction's appearance (or features). It works just as well even without other Blowmotion toys.
The Dirty Dozen (Of Specs)
Overall, the Blowmotion Auto Suction has a lot to offer. If I was a cliche lover, I'd say it's small but mighty (I am, which is why I've written it).
So, let's see what kind of specifications this toy has.
The Size
Coming in at 2.5 inches in length, Blowmotion Auto Suction definitely won't be the biggest toy in your collection (unless it's the only one). However, as we all know, boys, size doesn't matter. It's the technique that's crucial, am I right?
Well, if you ask Lovehoney, I am. The Auto Suction focuses more on the features than it does on size. It measures just about 4 inches (out of which only 2.5 inches are insertable, as mentioned), so it's easy to hold onto and store.
Of course, considering that the toy is hands-free, you won't really have to hold onto it, but I'll get into that a bit later.
The Material
The toy is mostly made out of soft plastic. It's not as soft on the inside as some other blowjob machines, nor does it have a hard shell like most hand-held toys. Overall, the material feels pleasant but a bit rigid. Of course, considering that this is a head stimulator, that's not necessarily a bad thing. You want some rigidness so you can feel the pressure on your cock head.
The entire toy is phthalates-free as well as latex-free, and it doesn't contain any allergens.
Related
The Features
This tiny, rechargeable blowjob machine really packs a strong punch. It will knock your socks off with its features, especially if you spend some time testing each one out and finding the right combo for you. As I always say, all dicks look similar, but they are as unique as we are, so we all have to work hard (if you get my drift) to figure out what makes them t(h)ick.
The Head Stimulation
The main feature of this toy is the head stimulation. The toy stimulates the head of your dong in a magnificent way, considering that it provides two different sensations (individually or simultaneously).
The Wired Controller
One of the biggest perks that I already mentioned so far in my Blowmotion Auto Suction review is the hands-free feature. The Auto Suction toy comes with a wired controller that you can use to easily manipulate the features and their options without fiddling with annoyingly small buttons that are placed somewhere on the toy.
The Auto Suction has a slim controller that has four buttons on it. There are two buttons for suction, a button for vibration, and, of course, the power button. All of these are super easy to click on, even with lube on your hands.
The suction buttons allow you to alternate between the two suction speeds (that I can describe as "sucking up" and "sucking down," if that makes sense), while the vibration button lets you shuffle through the amazing 10 different vibration patterns.
Some vibration patterns are slow, low, and buzzy, while others are rumbly and deep. This is a great thing because it means that the toy offers a variety of sensations. It also means that there's pretty much something for everyone. No matter what type of vibrations you like, you'll probably find them while shuffling through Auto Suction's vibration patterns.
The Edging Machine
Although it was designed to be a toy that you use while flying solo, Auto Suction is also great for partnered play. It's a great way to give your partner control of your pleasure and squirm and gasp while they pick the right suction-vibration combo that will drive you wild.
One of the biggest benefits of Auto Suction is that it's an excellent edging tool. Because some of the options are soo gentle, they won't be able to get you off. They will, however, push you that much closer to the edge the longer you use them. Sounds perfect, right?
Click Here To Check The Up To Date Price
Battery Life
Although the toy takes a bit to fully charge, you get your money's (or waiting's) worth. Overall, you get around 80 minutes of continuous use out of one charge. That's more than enough to make you bust your load a few times or have one fulfilling edging session.
Any Extras?
As if everything I mentioned wasn't enough, Lovehoney also ensured you get a bit of something-something extra for your money. Blowmotion Auto Suction toy has a travel lock that will ensure your toy doesn't start buzzing and sucking with no abandon while in your suitcase. So, you can safely pack it for some vacation edge play.
Aside from that, the toy is also waterproof and splashproof. That makes cleaning it super easy since you don't have to worry about damaging the toy with water. It also opens up new avenues when it comes to playing (edging in a bath, anyone?).
Give It To Us Straight – the Pros And Cons
I know that so far in my Blowmotion Auto Suction review, I've left the impression that this toy was God's gift to mankind. And, in a way, it is. However, that doesn't mean it's perfect or a great fit for everyone. So let's see which features are amazing and which we could all live without.
What You'll Adore
The wired controller is fantastic. It gives you the option to enjoy a hands-free dick-sucking session of your dreams.
There's a significant variation in sensations, which is always a plus. The sucking option, which is the main feature, feels pleasant, while the vibrations elevate the entire experience.
The long-lasting battery is another plus because it allows you to edge yourself (or your partner) for quite a while.
The toy is waterproof, which means that you can use it pretty much anywhere.
What Will Make You Go "Meh"
To some, the suction won't be strong. It's ideal for edging, but it might not be strong enough to actually get you over that edge. It all depends on how sensitive you are.
The vibrations are a bit slow. I personally enjoy this, but the fact that the toy doesn't go hard and fast might be a downside to some.
The toy is somewhat loud, especially when it's sucking the head of your pocket rocket.
To some, the tube might be a bit tight. It has no give, so it won't fit everyone.
A Few Parting Words
I hope you had as much fun reading this Blowmotion Auto Suction review as I did writing it. You know that testing out products for you guys is never a chore (even when they disappoint), but this one was an absolute pleasure. If you're as big a fan of this Blowmotion toy as I am, hit me up, and we can compare notes!
Click Here To Check The Up To Date Price
Product Specs:
| | |
| --- | --- |
| 🏷️ Name: | ⭕ Blowmotion Auto Suction |
| 📁 Type: | ⭕ Blowjob Machine |
| ⚙️ Features: | ⭕ Wired Controller |
| 🛠️ Materials: | ⭕ Soft Plastic |
| 📅 Last updated: | ⭕ September 16, 2023 |
Disclaimer
Our articles feature affiliate links. If you appreciate our content and would like to show your support, you can consider buying your new sex toys using the links we provide. Every purchase made through our links helps us earn a small commission, without any additional cost to you.