So, the other day, I was lounging about, and I said to myself, "Mark, you need to give yourself a little treat". As I am wont to do, I googled here and there, and stumbled upon a sex toy I simply had to try. More specifically, it was a neat little masturbator. And as many of you wonderful readers will no doubt be aware, I know my way around male masturbators.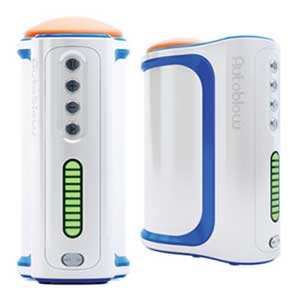 Autoblow A.I.+

Hands free blowjob toy

Heavy duty motor

Powered by artificial intelligence

Interchangeable sleeves

Body-safe materials

Plug it into any electrical outlet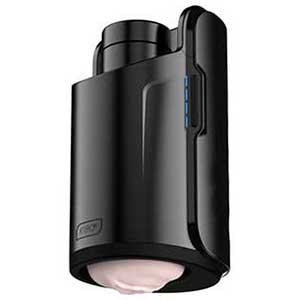 Kiiroo Keon

Automatic stroker

Sliding scale of speed

Elegant and discreet

Real-feel masturbation sleeve

Connects to video chat platform and VR porn

Easy to store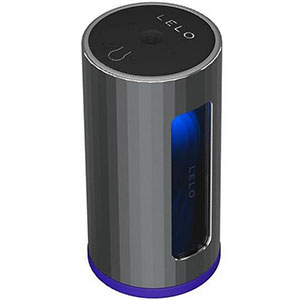 Lelo F1S V2

Hands free blowjob machine

Long-lasting charge

Fully waterproof

Powerful sensations

Realistic artificial skin material

Easy to clean

Promo Code: "HAPPYBF" - 15% Off
For this specific occasion, I chose a neat device, imaginatively called the Blow Job Master thrusting male masturbator. This lovely little lip-looking lure from Lovehoney's esteemed Seven Creations line of sex toys has quite a lot to offer. It's a creative little gadget (well, I shouldn't say little; more on that later) that gave me some of the best orgasms over the past few weeks.
Why a Blow Job Master of All Things?
People might be a bit taken aback by my choice of sex toys from time to time. Needless to say, when I told my friends and partner that I wanted to buy this lip-shaped stroker with a transparent body, they were curious as to why I went with that specific model. Well, the main reason is fairly simple. I like to experiment, and having a soft, sexy pair of transparent lips on my thick member sounds like a good time.
But there was an additional reason I wanted to test this bad boy out. Namely, like everyone else, I go over the reviews online for any sex toy. Ultimately, though, I go with my gut and pick one that seems like a good fit — pun intended — and judge it based on its own merits.
So, when I first started looking into this masturbator, I saw that the reviews were… less than stellar. And they were all over the place, too. "It's too loud!" "It's not loud enough…" "Too heavy for solo use!" "Not heavy enough, feels loose!" And on and on the criticisms went. Not one to buckle under online peer pressure, I wanted to have some first-hand (erm, first-shaft?) experience with the Lovehoney's Seven Creations Blow Job Master. And if these opening paragraphs weren't enough of a hint, I'll just say it outright. This is a damn good masturbator.
So, let's get to the nitty-gritty of the matter: seeing the Blow Job Master in action.
Lust at First Sight
So, I ordered my Blow Job Master and, many a day and five times the jerk-off sessions later, the package was at my front door. Funnily enough, it was my partner that picked up the package. So, we had a bit of an unboxing session together.
"Wow, that's a chunky boy", she said as I was pulling it out. And no, she wasn't referring to my Johnson. The Blow Job Master is indeed a little on the bulky side. Of course, it's nothing drastic; it doesn't weigh as much as a small wombat, but it does have some girth to it. So, my first thought was that solo play might be a bit difficult with it.
The casing itself looks quite stylish. I just love the black-and-transparent combo that Lovehoney went with for this device. Not all sex toys have to have a skin tone to them. In fact, I'm the type of guy who likes to experiment a little with his pleasure devices when it comes to color palettes and even shapes.
Looking at the insert, I can't help but grin with delight. There are so many stimulating nubs in this thing that I felt my cock stiffen before I even put the batteries in the damn thing. And then there were those three rows of beads. Each row moves in unison, and depending on the speed, it can either smoothly go over the cock or tug on it as if it were the last piece of meat on Earth.
At the base, there are three buttons. One powers the masturbator on, the other two are there to change the intensity of the suction. It's a fairly straightforward system, and I like that in my masturbation gadgets.
Click Here To Check The Up To Date Price
Lip-Smacking Delicious: What Does the Seven Creations Masturbator Offer?
So far, I liked what I was seeing. It was an elegant, if not sizable, masturbator and the design alone gave me confidence. But a gadget is only as good as its features. Therefore, let's check out its features!
Size
As far as blowjob simulators go, the Blow Job Master is fairly standard, even a bit on the small side. The length of the insert is 5 inches, more or less the industry standard. However, while it worked well enough for me, it might not be the best fit if you're packing a lot of heat, or even if you're somewhat compact downtown. Normally, one-size-fits-all toys tend to be very limiting, since people with big dicks can't fit them, and those with small ones don't get enough friction.
Granted, length isn't everything, so let's talk girth. The diameter of the insert's canal is a healthy 1.75 inches. Once again, this is a fairly average number for penises, so the insert will fit smoothly with most willies.
Vibrating Options
I love it when a masturbator has multiple vibration settings, and Lovehoney spared no expense for this product. The absolute beast of a masturbator comes with six different speeds, and you bet your asses I tried them all!
Now, the top speed was incredible. The feeling of getting my crank yanked at that speed is almost impossible to describe. But sometimes, this fella likes to take things easy. For me, a toy's quality lies in its versatility. In other words, can this masturbator make me cum at a slow, rhythmic pace? And it turns out that the answer, at least with this product, is a resounding yes.
Material
The official store page states that the Blow Job Master's business end is made out of soft plastic. Now, I know that some people wince the second they hear "plastic", and with good reason. After all, nobody likes that tight, rough chafe. So, let me be the first to say that this masturbator's lips do not feel like plastic at all. In fact, they are almost as smooth as the best-grade sex-toy silicone I've had the pleasure of sticking my pecker in.
The important bit for me, however, is the fact that the insert doesn't contain any phthalates or latex. Harmful materials can cause a lot of mess down there, and nobody wants to see a bunch of folks in lab coats looking at his junk. With the Blow Job Master, it's smooth sailing all the way.
Batteries
This product utilizes four batteries. There really isn't too much to add here. Since they don't come included with the device itself, I had to buy them separately. As always, I got long-lasting high-end ones. Nobody likes to have their masturbator call it kaput in the middle of a session, after all!
Noise Level
And here we get to the interesting part. As I stated earlier, some people did not like the noise level that this gadget was putting out. But honestly, I've been using it at least seventeen times before writing this review. Not once did I hear it make noise. If anything, it's one of the more quiet devices I own. Considering I enjoy jacking off in peace and quiet from time to time, that's a definite plus for the Blow Job Master.
Waterproof
While the insert itself can be rinsed with water, the device overall is not waterproof. That's a bit of a drawback, since I like all of my masturbators to be cleaned thoroughly. Furthermore, water damage can be disastrous for a masturbator that cost as much as it did.
And speaking of…
Price
Most major retail centers will sell the Blow Job Master for roughly $80. I will freely admit that this price is a bit steep. But I never regret paying extra if I get more bang for my buck. Or more banging for my buck, as it were.
Click Here To Check The Up To Date Price
Testing, Testing, 1, 2, 3!
The Eric Carmen Song
With the lights off, the sounds of smooth jazz on YouTube, and the slight scent of lavender oil in the air, I began my first dance with Lovehoney's finest. First, there was the lube. And while I did have to pour more on than I normally would, it didn't really bother me. Everything for a good lay, I say.
My member slid in fine enough, so I gave the old switch a click. A tap on a different switch, and already the BJ Master was doing its thing. I could feel every single nub rubbing against my shaft, giving me a feeling only a real throat gag would surpass.
I have to stress again how much I friggin' LOVE the transparent look. In fact, I could see every single thrust, and it somehow made me even harder. Hell, I'm not ashamed of saying that I was already cumming within 10 minutes.
Now, at this point, I did run into a bit of an issue. Namely, due to how chunky the device is, it definitely isn't built for hands-free stimulation. It's somewhat heavy for the penis alone, and I had to grab hold of it several times during a session to stop it from falling down and dragging my cock with it. So, while I do enjoy this gadget, it's strictly hands-on with it from this point forward.
Three's Not a Crowd With BJ Master Around
Once I'd had my fun and cleaned the BJ master thoroughly (which was easy to do, so kudos), my partner stepped in. She took that bad boy and gave me an experience I won't soon forget. Yes, due to the device's size, she had to put a bit of effort into holding it. But with the different speeds and enough lubricant, she got me off several times.
The cool feature of this masturbator is just how user-friendly it is. Granted, my partner already knows the ins and outs of many similar devices. However, if she were a complete beginner, she would learn how to use the BJ Master in no time flat. If there's one thing I love about modern male sex toys, it's how streamlined and easy to understand they can be.
Related
The Yays and Nays of the Seven Creations Blow Job Master
Well, with the Blow Job Master fully tested and thoroughly (ab)used, how would I rate it personally? Here are my lists of pros and cons to answer that for you:
Pros:
Smooth, soft, arousing entrance
Perfect stimulation at all speeds
Incredibly easy to clean
Compact enough to fit anywhere in the house
Six-speed settings for absolute pleasure
Battery-powered product
Not particularly noisy
Contains zero harmful materials
Cons:
The device isn't waterproof
Its size may not work with large or small penises
Slightly bulky, making it hard to enjoy hands-free masturbation
On the pricey side
Summing It All Up
Overall, I'd have to rate the Lovehoney Seven Creations Blow Job Master 4 stars out of 5. It has some minor flaws, sure, as does every other masturbator on the market. But I believe that the benefits outweigh the flaws, especially if you're using a decent toy to wank with.
But don't let my opinion color your judgment! Feel free to get your own Blow Job Master and give it a whirl a few times. And if you've already tested this little wonder, let me know about your experiences in the comments below.
Click Here To Check The Up To Date Price
| | |
| --- | --- |
| 🏷️ Name: | ⭕ Lovehoney Blow Job Master |
| 📁 Type: | ⭕ Blowjob Machine |
| ⚙️ Features: | ⭕ Perfect stimulation at all speeds |
| 🛠️ Materials: | ⭕ TPE |
| 📅 Last updated: | ⭕ November 29, 2023 |
Disclaimer
Our articles feature affiliate links. If you appreciate our content and would like to show your support, you can consider buying your new sex toys using the links we provide. Every purchase made through our links helps us earn a small commission, without any additional cost to you.