Come one, come all! Let's take a stroll through the wankland and explore the newest joystick squeezer toy together. Today, I prepared the Lovehoney O Force 2 review for you. Why? Because the times are difficult, and we all deserve only the best the sex toy market has to offer.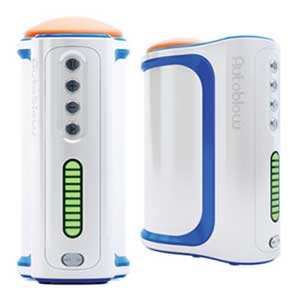 Autoblow A.I.+

Hands free blowjob toy

Heavy duty motor

Powered by artificial intelligence

Interchangeable sleeves

Body-safe materials

Plug it into any electrical outlet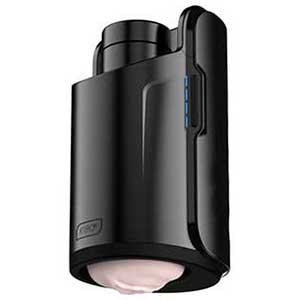 Kiiroo Keon

Automatic stroker

Sliding scale of speed

Elegant and discreet

Real-feel masturbation sleeve

Connects to video chat platform and VR porn

Easy to store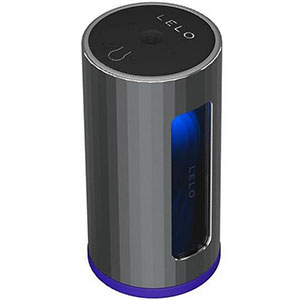 Lelo F1S V2

Hands free blowjob machine

Long-lasting charge

Fully waterproof

Powerful sensations

Realistic artificial skin material

Easy to clean

Promo Code: "HAPPYBF" - 15% Off
These past couple of years have been difficult for everyone. Some of us found solace in sex toys that gave us orgasms so good they made us forget the world is on fire for a moment. But is Lovehoney O Force 2 one of them? Let's see, shall we?
What Is the Lovehoney O Force 2?
If you've read some of my reviews, you know I love to stick my beaver basher into things. Sex toys are my only guilty pleasure (that I don't feel guilty about), and I always proudly share my findings with you guys.
That's precisely why I'm always on the lookout for the next best thing. I have some toys that I always come back to but ultimately, I try to sample as many different ones in the search for the Holy Grail – the toy that does it all.
Now, Lovehoney O Force 2 isn't necessarily a toy that can carry that title. However, the things it does are marvelous, which is why I'm presenting it to you.
Lovehoney O Force 2 is a male masturbator that vibrates. That might sound simple, but it's anything but. The toy has two motors that provide precise vibrations designed to tip you over in less time than it takes you to say, "I'll blow my load in two shakes of a beaver's tail!"
Click Here To Check The Up To Date Price
What Makes It Special?
Just in case you wanted to full-name the toy while it milks you for all you're worth, the official name of this toy is Lovehoney O Force 2 Dual Motor Powerful Male Vibrator. It's a mouthful (and not the fun kind), but it tells you pretty much everything you need to know about the toy.
It's a vibrator with two motors that will stimulate your dong in all the right ways. However, it also has some other design features that make it special. This toy was designed to stimulate the most sensitive parts of you – and I do mean that literally.
Some of you may remember my Fleshlight Girls reviews where I minded that the toys were kind of deep and, thus, not an excellent fit for everyone. After all, not all of us are packing 10-inch monstrosities in our pants, right?
Well, in this Lovehoney O Force 2 review, you'll see that I finally found a toy that circumvents that issue. This toy is somewhat shallow because the entire point is that it delivers powerful vibrations to the tip of your cock.
Does that sound like something you might like? Yeah, I figured it would, hence my review. But let's see what the Lovehoney O Force 2 is made out of (figuratively and literally).
If Looks Could Kill – the Design
If you're someone who loves realistic-looking toys, then maybe this isn't a great pic for you. Lovehoney went out of their way to design an ergonomic toy that isn't anatomically correct. That means it's subtle and pleasant to look at.
Now, I don't really mind anatomically correct toys, but I appreciate an understated design when it comes to male vibrators.
Lovehoney O Force 2 looks sort of like a sleek, black boxing glove. It's wider at the bottom than at the top, which is definitely a design feature you want to see in a blowjob machine. The opening is quite soft and flexible, so sliding your Sexcalibur in will be a pleasant experience. Of course, only if you lube the toy and yourself, but that should go without saying.
The toy is made out of the best body-safe silicone, and it's quite smooth to the touch. The design is overall quite simple because, as you've probably gathered from my Lovehoney O Force 2 review so far, it's the dual-motor power that's the real money-maker here.
The Dirty Details – the Specs
As usual, we'll get a move on in this Lovehoney O Force 2 review and look at the specs of the toy. I know I already told you it was shallow, but what I didn't tell you is how perfectly designed it is to stimulate the tip of your one-eyed wonder weasel (because it is).
The Size
With only three inches in length and two and a half inches in diameter (at the base), you might think that the Lovehoney O Force 2 is too small. But haven't you heard that size doesn't matter? It's all about the technique, am I right, boys?
Perfectly designed to stimulate the tip of your dick, Lovehoney O Force 2 is a great tool to have in your sex toy arsenal. Sometimes male vibrators only focus on the vibrating part of the features and forget about the overall design.
Because it's so small, Lovehoney O Force 2 fits nicely in your hand. In other words, it's super easy to use one-handed (which is excellent, considering that's how we usually play the five-finger shuffle).
And, because it's made out of supple and soft silicone, you can squeeze it to your heart's delight and feel that pressure on your dong. It's also important to note that the toy doesn't have any latex or phthalates in it. Generally speaking, none of the toys I review do, but it's best to mention it.
Click Here To Check The Up To Date Price
The Features
Lovehoney launched O Force 2 as an improvement of its predecessor, O Force. Unlike the one that paved the way before it, O Force 2 has two motors, which allows the vibrations to be distributed evenly throughout the toy. It also has five vibration speeds.
O Force only had one motor in the base of the toy. That means that the vibrations you felt at the tip (where they matter the most) had to go through the entire toy to get to you. Not to mention, most of the force was wasted on the hand holding the toy.
As you've probably gathered by now, this Lovehoney O Force 2 review is proof that the R&D team at Lovehoney took into account their client's complaints and gave the toy a much-needed makeover.
Two Motors Are Better Than One
This toy didn't get its name by chance, you know. The vision behind it, which was also an inspiration for the name, was to create a powerful masturbation tool that will use its force to give you awesome orgasms. Although it failed on that account the first time around, the second coming (get it?) is much better.
One of the motors is located near the entryway, while the other is near the base. That means that your dong will feel the vibrations from both motors equally, and no force will be wasted.
Five Vibration Speeds
Aside from being nicely designed, Lovehoney O Force 2 is also easy to use. There's only one button that powers up the toy and allows you to click through the five available vibration speeds.
And, speaking off, it's important to note that the vibration speeds are scaled in such a way that there's a good fit for everyone. The lowest speed is quite gentle (perfect for those who have an extra sensitive skin flute), while the highest is quite forceful and powerful.
Any Extras?
Although this is a simple toy, it has a few excellent extra features.
First of all, it's completely waterproof, which means you can use it in the shower or bath. Second, it has a nice cone-like shape. That means it's snug at the top and creates a perfect nesting place for the more gentle of the two heads you have.
Related
Give It to Us Straight – the Pros and Cons
Now, you know my Lovehoney O Force 2 review wouldn't be complete without all the dirty details, right? I'm about to spill the beans, so pay attention.
Overall, I put this toy into the "great" category because it ticks a lot of my boxes. It's a powerful vibrator that allows me to have some quick and dirty fun. Sure, it doesn't have a lot of features. But those it does have, are done (and designed) right. That means it will rarely (probably never) disappoint me.
The Pros:
The toy is easy to use one-handed – due to its size and ergonomic design, the toy fits nicely in your hand. You won't have any trouble maneuvering it even if you like to switch positions while pulling on your trouser snake until it spits on you.
The commands are user-friendly – there's only one button that turns the toy on and off (and shuffles through the vibration speeds). That means that even when you're all lubed up, you won't have any trouble using the toy.
The vibration speeds are powerful – the five speeds available are all pleasurable (at least if you ask my dick).
The Cons:
Although ergonomic, the inside of the toy has no texture. If you're a man who likes variety, you might miss that.
You will need three batteries to operate the toy. However, keep in mind that it only fits regular batteries, so rechargeable ones won't fit into it.
Even though the cone-like shape provides a snug fit, it's not exactly tight. So, if you like to feel a lot of pressure while you wank, you might find this particular issue troublesome. However, you can always squeeze the toy with your hand.
A Few Parting Words
There you have it, boys (and girls and everyone in between)! Thus, we conclude my Lovehoney O Force 2 review. Overall, I'd call this toy a definite win. If you're looking for something simple or maybe even something that packs a punch but isn't intimidating, then this might just be the toy for you to consider.
Click Here To Check The Up To Date Price
Product Specs:
| | |
| --- | --- |
| 🏷️ Name: | ⭕ Lovehoney O Force 2 |
| 📁 Type: | ⭕ Blowjob Machine |
| ⚙️ Features: | ⭕ Dual Motors And 5 Speed Settings |
| 🛠️ Materials: | ⭕ Silicone |
| 📅 Last updated: | ⭕ November 29, 2023 |
Disclaimer
Our articles feature affiliate links. If you appreciate our content and would like to show your support, you can consider buying your new sex toys using the links we provide. Every purchase made through our links helps us earn a small commission, without any additional cost to you.