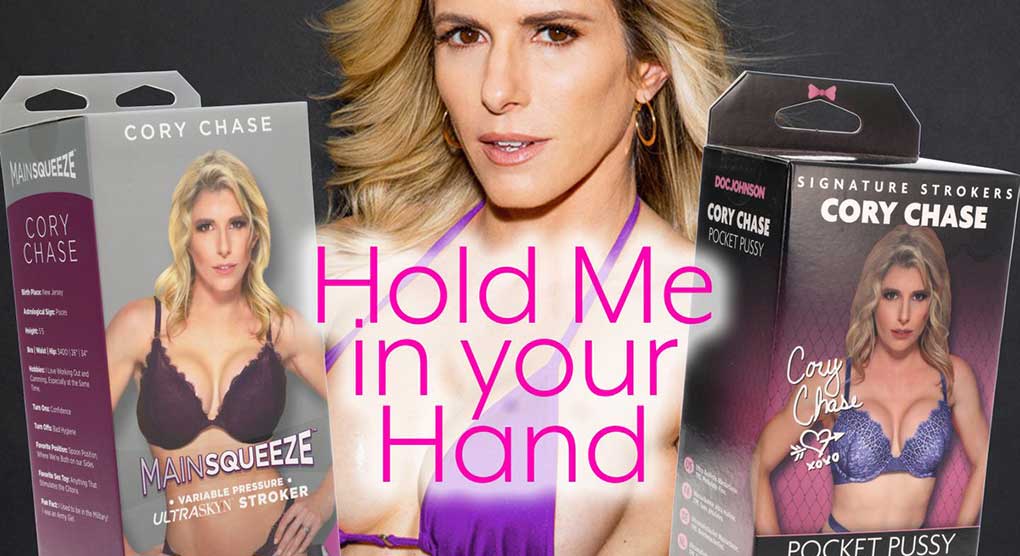 In my book, there can never be too many pocket pussies in my nightstand drawer. OK, I sit on a throne of lies – I don't keep them in my nightstand because they wouldn't fit. I have a special place where I store all my goodies, and the latest addition is the Main Squeeze Cory Chase – check out my review and find out why I love this toy.
Let me start this Main Squeeze Cory Chase review by saying the entire collection is simply magnificent. Modeled after real actresses that we all know and love (to wank off to), this particular pocket pussy line is close to my heart. I've already tried the delightful Blair Williams and, back then, I thought the line couldn't get any better.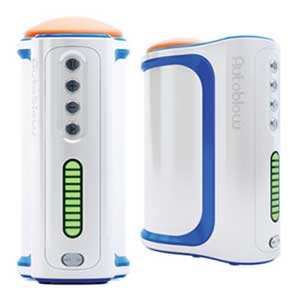 Autoblow A.I.+

Hands free blowjob toy

Heavy duty motor

Powered by artificial intelligence

Interchangeable sleeves

Body-safe materials

Plug it into any electrical outlet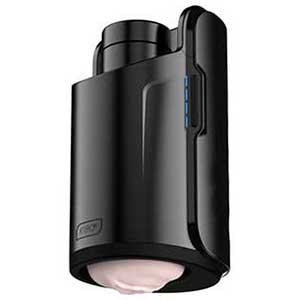 Kiiroo Keon

Automatic stroker

Sliding scale of speed

Elegant and discreet

Real-feel masturbation sleeve

Connects to video chat platform and VR porn

Easy to store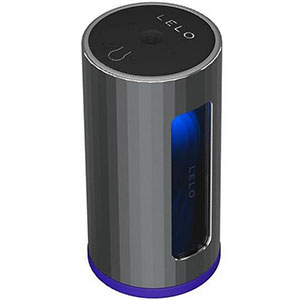 Lelo F1S V2

Hands free blowjob machine

Long-lasting charge

Fully waterproof

Powerful sensations

Realistic artificial skin material

Easy to clean

Promo Code: "HAPPYBF" - 15% Off
Boy, was I wrong! Like a real hot MILF she is, Cory Chase brings something new and exciting to the table. Trust me when I say that each stroke you make with her over your cum gun will be like you're plunging it directly into a blissful heaven.
But, once again, I'm getting ahead of myself. Pardon my excitement; I just can't wait to dish about my newest toy in this Main Squeeze Cory Chase review. So, let's begin, shall we?
Wait, Who Is This Chick Again?
Ever since we laid our collective eyes on Stifler's mom and discovered the beauty of choking the chicken to a hot MILF, older sexy ladies have flooded our screens. They have all the experience, which means they know their way around the sack, and they'll play your flesh flute impeccably. They also have an air of extravagance and pretentiousness around them that we can't help but want to pound out of them, right?
All in all, MILFs are great, and Cory Chase is one of the best ones out there. A leggy blonde with tits to die for and a kitty that's tight as it ever was, Cory is a real star.
Her claim to fame began 15 years ago when she posted a video of herself and her then-husband. The video was a huge hit, and she's been adored ever since. The fact that Doc Johnson chose her to join the likes of Sasha Grey, Mia Malkova, Dani Daniels, and others speaks of just how popular she really is.
OK, but What is Main Squeeze Cory Chase?
Well, if you haven't gotten it by now, my Main Squeeze Cory Chase review is an overview of a pocket pussy that's been molded after Cory Chase's vagina. Mrs. Chase keeps her thang nice and tight, so the toy looks impressive. When I first got my hands on her, I couldn't wait to introduce her to my Lap Rocket. Given that this isn't my first pocket pussy (let's be real, it probably isn't even my hundredth) and that I've already had the pleasure of playing with a few Main Squeeze goodies, that's really saying something.
Not to mention, like many other Doc Johnson toys, especially those from the Main Squeeze line, this one is of the highest quality.
So, strap on; there are fun times ahead.
The Main Squeeze Cory Chase is a hard-case male masturbator that features the lovely muff of the even lovelier Cory Chase. The pocket pussy also has a few extra characteristics that make it stand out in the crowd.
By the way, that's kind of hard to do in a crowd of this size. The Main Squeeze collection has been building up for quite a few years, and new editions just keep coming (pun intended).
Click Here To Check The Up To Date Price
What Makes It So Special?
Now, I know I'm being a dick for leaving you in suspense. But, I want you at the edge of your seats for this Main Squeeze Cory Chase review. A few things make this pocket pussy special, but the most prominent feature is the control the toy gives its users.
Yes, arguably, every sex toy gives absolute control to its user, I know. However, Cory Chase goes a step further because it has a squeezable grip. What's more, it also has a suction-adjusting cap. That means that you can vary the pressure of each stroke.
Aside from that (as if that isn't enough), there are a few other special things about Mrs. Chase.
The Overall Design
Overall, the design of this pocket pussy is subtle and sophisticated. The case itself looks just like any other within the same line. It's of elegant black color and fairly inconspicuous. In fact, it doesn't even look like a pocket pussy, which is a great bonus.
The case is made from ABS plastic and, aside from the big plate on the very center of the toy, it doesn't have any embellishments. If my guess is correct (and it always is), the designers probably wanted to let the real star (the mold of Cory Chase's vagina) shine.
And, boy, does it shine! I'll dig a little bit deeper into that later. For now, let's move on as we usually do and continue this Main Squeeze Cory Chase review.
The Cory Chase masturbator comes with two caps in the packaging. One is a protector cap that will shield Mrs. Chase's pussy from dirt, dust, and lint (and your pecker from any nastiness that roams freely in your room). The other cap goes on the bottom, and, just like any other bottom, its job is to make your world explode with pleasure.
Related
The Specs – Mrs. Chase's (Anything but Humble) Offerings
As I mentioned before, Main Squeeze Cory Chase doesn't have fancy features such as pulsating, and it doesn't look like a futuristic torture device. It looks exactly as it's supposed to – like a mold of the hottest MILF's vagina in the world.
Now, just because the Main Squeeze line doesn't have complicated add-ons, that doesn't mean it isn't special.
The Size – There's Room For Everyone
In true MILF fashion, Cory Chase can welcome everyone into her warm and tight cave. And when I say everyone, I really mean it. Many other masturbators from this series are somewhat petite. Well, not Mrs. Chase.
Her total length (case included) is a staggering 9 inches. Out of that, her usable length is a bit over 8.75 inches. Impressive, right? If you can't fit your entire leaky hose into Mrs. Chase's pocket pussy, then you, sir, have a beast worth admiring.
However, while I admire you, let me tell you that your 9-or-more-inches long one-eyed yogurt slinger can also benefit from Mrs. Chase's delightful toy. You can untwist the bottom cap and allow your dong to peak on the other side. You'll lose quite a few benefits that way, but if it's really that important to you to feel Mrs. Chase squeeze the base of your penis that much, the solution is there.
Aside from its impressive length, this toy also has an admirable width of 3.5 inches and a total circumference of 10.5 inches. Sure, the toy isn't as small or easy to hide as some others, but the size allows for the toy to be more versatile and accessible to every monster dong out there. For that, I applaud Doc Johnson.
The Case – A Unique Touch (That You'll Feel Deep In Your Balls)
So, I already hinted at the special features that Cory Chase's toy has. Let me tell you the tale of what they really do.
Now, the squeeze plate and the suction cup are the crowning glories of this and all other Main Squeeze toys. The squeeze plate does exactly what its name suggests. By pushing down on it, you make the toy squeeze your Johnson more.
Now, I don't have to explain to you how excellent this feature is. In the spirit of body positivity, all penises are beautiful. They aren't, however, all of the same sizes. That's why a feature like this one makes the toy accessible. Everyone, no matter their girth, can enjoy it.
What's more, aside from all of us gents having different sized peckers, we also have different preferences. I personally like to have the ever-living life squeezed out of my chicken when I choke it. My policy in life is "the tighter, the better," which is why this feature appeals so much to me.
The second amazing characteristic of the Main Squeeze Cory Chase is the suction cup at the bottom of the toy. By twisting it, you increase or decrease the suction in the toy.
Combined, these two features can make even the dullest jerk off into a spectacular show. You can vary the pressure and suction with each stroke and find the rhythm you're most comfortable with (or the one that drives you wild).
The Sleeve – Bumps on the Road Ahead!
Just when you thought that was it, I hit you with another amazing spec! Well, let's be honest, I wouldn't sit down to write a Main Squeeze Cory Chase review if it was just a run-of-the-mill toy, now would I?
We've already established that the sleeve itself is gorgeous on the outside, as it features the delicate punani of Mrs. Chase. However, it's just as glorious on the inside.
The sleeve's very beginning has little bumps that are perfect for some foreplay teasing of your beast's head. Up ahead, we have concentric circular bumps that vary in circumference and that offer just enough variety of tightness. This particular part is amazing for that hard core pumping that usually comes before the main event.
Finally, at the finish line, there's a final bump (or a ring, if you will), that will squeeze you just right, and ahead of it is a nice, tight space for your penis to rest its head and blow its load.
Overall, the interior design of Mrs. Chase's pocket pussy is delightful and, even without the garnishes, would make your solo-time feel amazing.
The Texture – Fleshlike and Oh-So-Delicate
Like all other Main Squeeze toys, Mrs. Chase's pussy was molded out of UltraSkyn, a material that's been trademarked by Doc Johnson. It's actually a type of TPE which is great for those who like their toys to be as flesh-like and lifelike as possible.
TPE is an extremely soft rubber that has quite a bit of stretch to it. It's softer and more pliable than silicone. Of course, TPE doesn't come without its faults, but I'll talk more about that later on.
Click Here To Check The Up To Date Price
It's Showtime – How to Play With Mrs. Chase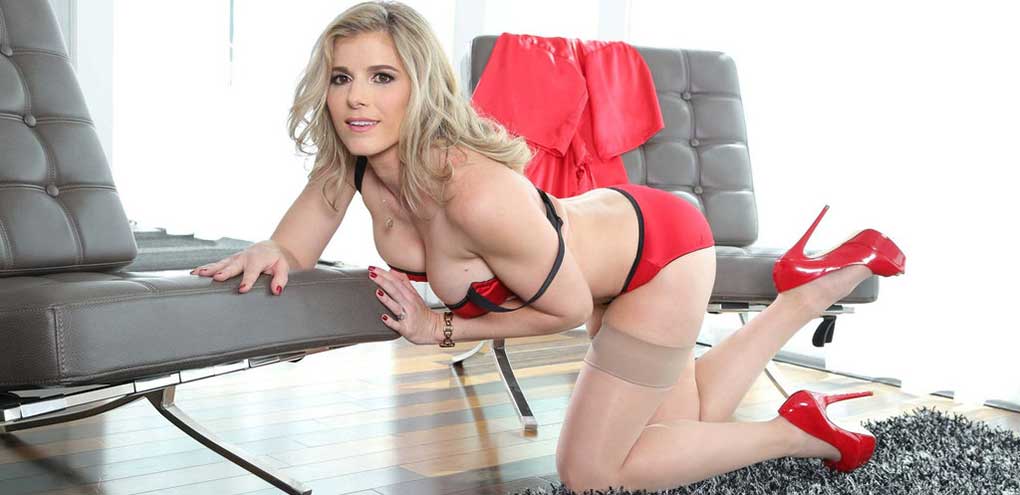 Now, I'm not sure if you really need a step-by-step guide on how to use a pocket pussy but, because I had a blast playing with Cory Chase, I'll give you one anyway. After all, my Main Squeeze Cory Chase review wouldn't be complete without me dishing on the particularities of my own playtime.
Of course, like with any other toy, you can't start playtime without lube. Make sure you use as much as you need because, unfortunately, Mrs. Chase doesn't self-lubricate (well, I'm sure she does, but the toy molded after her muff doesn't). So, don't be stingy with lube.
If this is your first time playing with this particular toy, I suggest you don't go all out. Try her two main features independently of each other. That's what I did.
First, I varied the pressure with the squeeze plate to test both the toy and myself. That made me jizz embarrassingly quickly, which I'm gladly sharing with you because it's a testament to how great the toy actually is.
Anyway, I waited a bit and dove in for round two to play around with the suction cup. As I mentioned, this feature controls the suction. You can twist the cap completely off, if you want the pressure plate to shine, or you can twist it all the way down and have the life squeezed out of your pecker. I played around for a bit before ultimately doing the latter (of course).
I'm happy to tell you that the suction is like I've never felt before, and worth all the money in the world. Let's not get into how quickly my lap rocket gave out and filled Mrs. Chase's area 51 with little Mark-like aliens, ok?
Finish Off Your Routine With a Nice Old Clean'!
Because my biggest nightmare is getting an infection that involves the most precious part of my anatomy, I'll now rage about proper cleaning for a bit. Those of you who have been reading my male sex toy reviews for a while now already knew this was coming, but there's simply no other way to draw the Main Squeeze Cory Chase review to the finish line without mentioning cleaning.
Because the toy is made out of TPE, cleaning is very important. You can't sterilize TPE, and you have to be really careful to let it completely dry after cleaning. Otherwise, you might regret it.
Luckily, cleaning Mrs. Chase's cave is fairly easy because you can completely disassemble it. Just take both caps off, take the sleeve out, and clean it with soap and water. Be careful of its contents because they are likely to spill out when you take both caps off.
If you're looking to achieve peak cleanliness, order Doc Johnson's sex toy cleaner. I have it, and it's a great, affordable product that I wholeheartedly recommend.
What Cory Chase Might Be Lackin'
Look, Cory Chase is an icon. She's a true star and a champion of the adult industry. Therefore, it's no wonder her toy, just like its real-life counterpart, is amazing.
However, that's not to say I don't have any complaints. After the post-orgasm haze cleared and I thought about it for a bit, there are a few things I think Doc Johnson could improve.
It takes forever to dry. I had to wait a couple of hours before going in for round two.
The TPE is soft and flesh-like but isn't as easy to clean as silicone.
The toy is quite big, and the case is silky smooth. So, while in the throes of passion, I lost my grip on it a few times. There's a suction cup accessory that will hold the toy while you plunge into it without abandon, but it costs extra.
A Few Parting Words
There you have it my sex-crazed studs. That was my Main Squeeze Cory Chase review! Overall, the toy is high-quality, well-made, and more than enough for a fun night of adventure time. Aside from a few minor flaws, I'm quite ecstatic that I've added it to my collection, and I'll happily go back to it. Ain't nobody that can embrace my master sword the way an experienced MILF can!
Click Here To Check The Up To Date Price
Product Specs:
| | |
| --- | --- |
| 🏷️ Name: | ⭕ Main Squeeze Cory Chase |
| 📁 Type: | ⭕ Pocket Pussy |
| ⚙️ Features: | ⭕ Squeeze Plate Allows User To Control Pressure |
| 🛠️ Materials: | ⭕ Ultraskyn |
| 📅 Last updated: | ⭕ September 16, 2023 |
Disclaimer
Our articles feature affiliate links. If you appreciate our content and would like to show your support, you can consider buying your new sex toys using the links we provide. Every purchase made through our links helps us earn a small commission, without any additional cost to you.