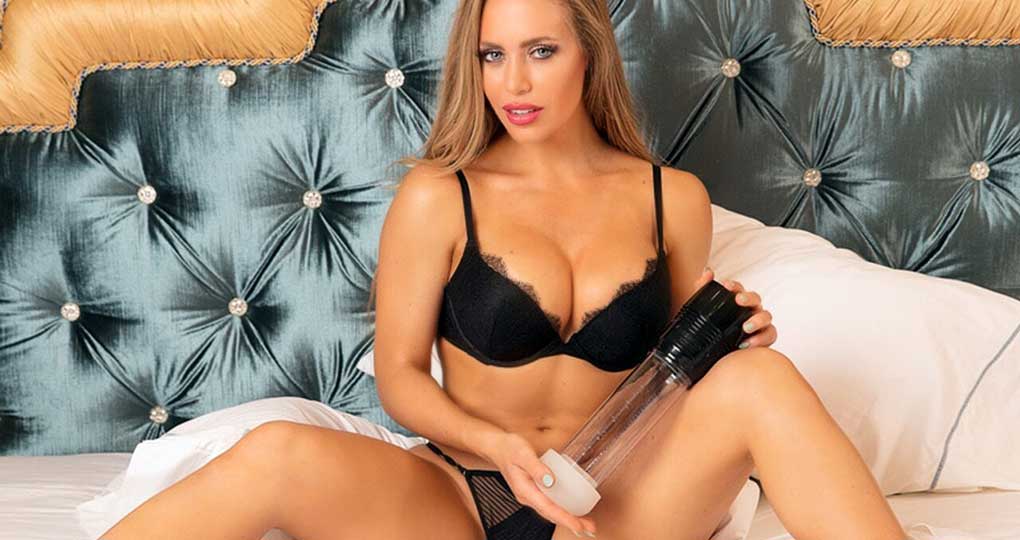 Let's just get one thing out of the way – we've all looked at our junk and thought, "Meh, it could be bigger," right? I'm not saying that I'm not satisfied with my Rocketman. We've been reaching heights of pleasure together for years, and he's yet to let me down (well, yet to completely let me down).
I'm sure that's the case for most of you as well. But if we're honest, we're all megalomaniacs. If someone approached me on the street and told me, "Hey, do you want a 10-inch monster in your pants," I'd jump on that faster than you could say, "It's not the size that matters; it's the technique." Wouldn't you?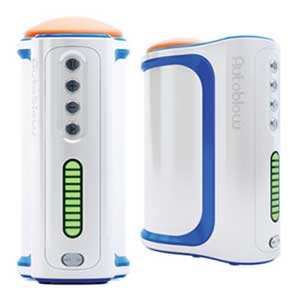 Autoblow A.I.+

Hands free blowjob toy

Heavy duty motor

Powered by artificial intelligence

Interchangeable sleeves

Body-safe materials

Plug it into any electrical outlet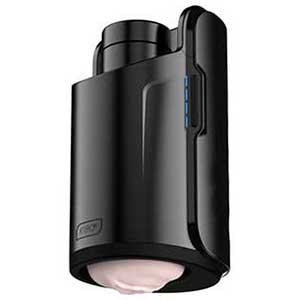 Kiiroo Keon

Automatic stroker

Sliding scale of speed

Elegant and discreet

Real-feel masturbation sleeve

Connects to video chat platform and VR porn

Easy to store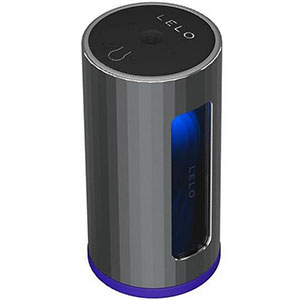 Lelo F1S V2

Hands free blowjob machine

Long-lasting charge

Fully waterproof

Powerful sensations

Realistic artificial skin material

Easy to clean

Promo Code: "HAPPYBF" - 15% Off
Because we all know size does matter. So, I took a little detour from reviewing some of the best blowjob machines and wandered into the land of penis pumps (not for the first time).
Once again, let's see if a toy with a self-explanatory (although highly unimaginative) name, Fleshpump, lives up to the hype.
What Is the Fleshlight Fleshpump?
For those still in the dark, the Fleshlight Fleshpump is a penis pump (go figure). Now, some of you might be wondering why I chose to write the Fleshlight Fleshpump review.
And, yes, I know I've done a lot of similar reviews over the years. Some might even say I have somewhat of a Hall of Fame (Bathmate Hydromax7 included, of course). "What makes it so special, Mark?" I hear you ask. "Is it creme de la creme, the best of the best, the one penis pump to rule them all?" I hear you demand.
Well, strap in because answering that question is going to be one wild ride.
Fleshlight Fleshpump 101
Fleshlight has given us many fantastic male sex toys over the years. Some of you may remember that I stated more than once what a game-changer Fleshlight was for me. You'll notice the same sentiment in this Fleshlight Fleshpump review.
Honestly, this is one of the best products out there that will turn your uncooked macaroni into a true danger noodle. Like everything else from the house of Fleshlight, it's high-quality, effective, and overall fun.
There's a lot of misconception about penis pumps out there, and I'm here to shatter them with the truth (call me the Truthbringer – seriously, it sounds cool!). So, let's start at the top!
They aren't magical cure-alls for small trouser snakes. So, they won't turn a 5-inch shlong into a 10-inch monster. They will, however, increase the strength of the erection. And that's what it's all about, right?
To be able to do squat thrusts in the cucumber patch all night long (or, realistically, more than a few minutes at a time), we need a strong, durable, and, most importantly, erect one-eyed monster.
And that's exactly what we're getting with the Fleshlight Fleshpump. It boosts the blood flow to the shaft of the stick shift, making it bigger, mightier, and rock-hard.
Click Here To Check The Up To Date Price
Fleshlight Fleshpump Specs
Before I begin the actual Fleshlight Fleshpump review, I have to tell you one thing. When this pump arrived, I was like a kid on Christmas morning. Finding it at my doorstep was like finding that Gameboy under the tree all those years ago.
Bright-eyed, bushy-tailed, and with my soldier trembling in anticipation, I grabbed the package and dove into it like there's no tomorrow.
Why am I telling you this? Because I want you to understand the quality of products and the thought that goes into every single thing that comes out of the Fleshlight company. Before I even saw the pump itself, I feasted my eyes on the packaging. Sleek, elegant, and oh-so posh, it promised good times ahead.
The packaging did not lie, my good sirs.
When I dug into it, I discovered that the entire pump (packaging included) was made with minimalism in mind. Now, some might object to that, but I don't. You know why? Because with minimalism comes ease of use. And there isn't a penis pump out there that's as easy to use as the Fleshlight Fleshpump.
The Design – Simple Yet Impactful
I can't really do a proper Fleshlight Fleshpump review without mentioning the excellent design. And I applaud Fleshlight's design team because it seems they managed to achieve the impossible.
Unlike many other pproducts, the Fleshlight Fleshpump doesn't look like a torture device. What's more, it also doesn't look like something from a sci-fi movie set.
Looking at it, if I'm honest, I have to say that it looks like a fancy blender. Now, if you're like me, the thought of sticking your meat stick in a blender is mostly off-putting (I'm not kink-shaming, but, seriously, why would you?).
However, have no fear; the general design is where all similarities end. As a nice bonus, it makes the pump inconspicuous, which is great in case of prying eyes.
The overall design is quite sleek. The cylinder is transparent and has subtle measuring numbers on it. They are a great feature that allowed me to measure and keep track of the pump's short-term and long-term effects. The electric pump is jet black and has two buttons on it (Remember what I said about ease of use? We'll get to it soon.).
The Parts – Sturdy and Versatile
The packaging includes a few standard parts. First, we have the electric pump that has a 7.4×3-inch diameter cylinder and a lithium-ion battery that's (of course) rechargeable. It has two buttons on it. The first one is the button that will make the pump start (or stop) pumping, and the second one is your get-out-of-jail-free card that will quick-release the vacuum.
There are also two donut sleeves. This is an excellent feature given that one size (and shape, texture, and design) do not fit all.
The Beauty of Two Sleeves
So, there's a regular donut sleeve, which is a bit rigid and inflexible. It's the yin to the other donut sleeve's yang, given that it's sturdier and curved inward. The other, more supple sleeve, is softer and curved outward. This supple sleeve is a bonus feature that Fleshlight threw in to reward us and give us a bit of variety (which is always appreciated).
As I mentioned, the packaging also includes a transparent cylinder (made from sturdy plastic). It's 7.8 inches long, which means it can accommodate baby-makers of all sizes. The overall length of the pump is 13.3 inches.
Finally, there's also a USB cable as well as a plug-in block in the packaging.
And Long Cables
The USB cable is long enough that I didn't have to worry about my pump hovering above the floor while it was charging on my PC. This might not seem like an important feature, but short cables are the worst because they inevitably leave you stuck with a toy that's sitting right there beside your computer (or the outlet). It's a pet peeve of mine, so I was happy that Fleshlight came through once again.
Now, because I knew I wanted to do a proper Fleshlight Fleshpump review, I was eager to try out my new toy. So, I charged it straight away after ripping open the packaging. The pump took about two hours to fully charge, which isn't ideal, considering how eager I was. However, one charge is enough for a whole week of daily use, so I can't really complain there.
The Assembly – Easy and Simple
Is there anything better than sex toys (or anything else) that are idiot-proof? In my mind, no. I don't like looking through entire booklets of instructions, which is why self-explanatory toys that don't require a handy-man level of skill are my favorite. If you're not the same, don't worry – there are instructions in the box.
However, you won't really need them. The Fleshlight Fleshpump is the epitome of simplicity. The transparent cylinder is already attached to the electric pump. So, all I had to do is pick a sleeve (I went with the supple one but eventually tried out both) and put it on the end of the cylinder. After that, you're good to go!
When assembled, the pump feels sturdy, and it's heavy enough not to remind me of the contraption devices that penis pumps once were.
Click Here To Check The Up To Date Price
Now Get Pumpin'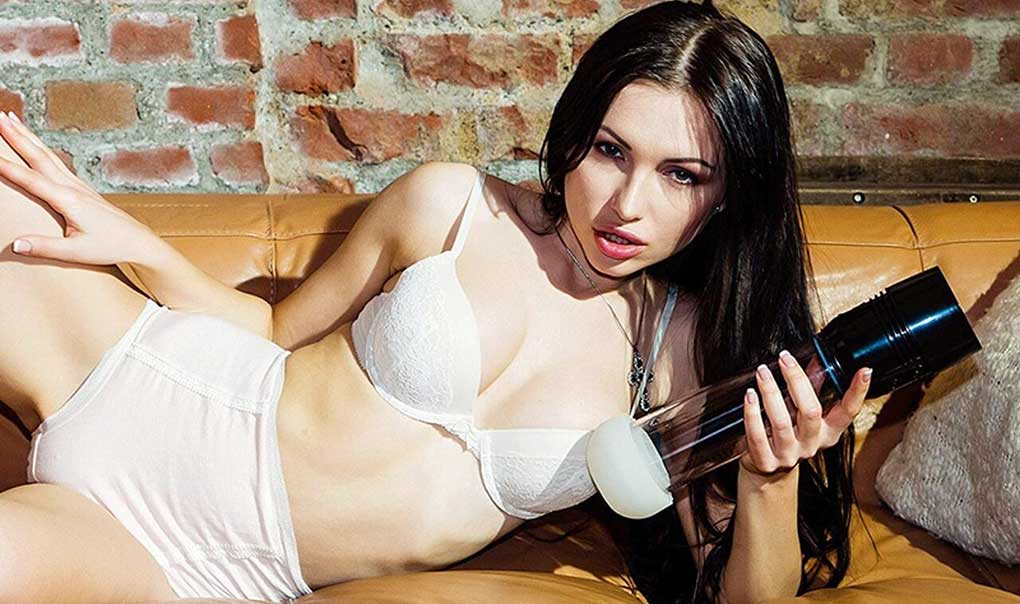 Now we get to the best part of my Fleshlight Fleshpump review – seeing instant and long-term results!
So, using the Fleshlight Fleshpump is super easy. All you have to do is pick a sleeve, assemble the pump in one-two-three steps, and put your ding-a-ling in it. Of course, using lube is highly recommended. Here's what I had to do to start the glorious process of penis pumping:
Oil up the good old lap rocket while it's flaccid (don't be stingy with the lube!).
Put the aforementioned lap rocket into the donut sleeve (just the tip was enough).
Press the power button.
That's it! Because the pump has two buttons, there was no way to get confused or fiddle with the settings (there's only one setting – pumping). After I pressed the button, the pump started to work its magic and sucked my penis in.
How Fleshlight Fleshpump Works
The supple donut has a tiny hole for the penis, which is what holds the entire shindig together. Overall, the pump created a snug seal with my pubic area. It was tight, but it didn't pinch me or try to suck in the rest of me (like my crowning jewels, for example) inside.
There's very little pressure on the pubic area, which is great considering that some products create a vacuum so powerful, they bruise the users. Furthermore, because of this, I knew my low-hanging fruit was safe from injury.
Anyway, once I pressed the button, I was sucked in and started the ride of my life. If you've ever used a penis pump before, you'll know this already – the feeling of watching your member go from a leaky hose to a rock-hard monster shlong is the greatest in the world.
The general idea of all penis pumps is to create a vacuum around the penis that gently draws blood into the shaft. Now, as you learned so far in my Fleshlight Fleshpump review, this pump operates in the same way, and with just one button, I got to control the exact strength and duration of the suction.
Ideally, you want to press the suction button in bursts of 5–10 seconds and then pause. This achieves a gradual erection that lasts longer (and is stronger) than regular ones. It's important to take things slow.
I've learned that the hard way. Pumping too fast will bruise the skin and even pop some blood vessels in the penis. To avoid that, don't let your eyes write checks your poor soldier can't cash.
Related
Always Have a Plan
In order to truly enjoy the benefits of Fleshlight Fleshpump, you have to have a daily routine. Long-term effects (such as easier and stronger erections) can only happen if you follow the routine.
Don't use the pump for more than 30 minutes at a time, and make sure to stop if there's any discomfort or pain (or blood vessels popping).
Don't Be Nasty, Clean Your Fleshlight Fleshpump
Since it's easy to use, the Fleshlight Fleshpump is also easy to clean. All I had to do is remove the donut sleeve and the cylinder and wash them as I would any other toy.
Keep in mind that you must do this after every use. The donut sleeve shouldn't have any lint or dirt on it before you start pumping. It goes without saying that proper hygiene is of the utmost importance (we're not looking to catch those nasty infections, thank you very much).
She's All That (Except When She Isn't)
Now I know I've spent the past however long singing praises to this product, but a proper Fleshlight Fleshpump review has to have a cons section as well. Keep in mind that I really had to nitpick to find some, but here they are.
Although impressive, easy to use, and elegant in design, there are some things about this Fleshlight Fleshpump that could use improvement:
It's easy to assemble, but you have to double-check if the pieces snapped together properly. If they haven't, the whole thing will fall apart in your hand.
There's only one vacuum setting. Now, this is great because it does contribute to the whole simplicity idea, but if you find the vacuum not powerful enough or too powerful, you won't be able to change it.
If your penis is bigger than 8 inches (poor you), it won't fit into the Fleshlight Fleshpump when fully erect.
Final Words
It doesn't matter if you're trying to achieve a one-time steel erection that will help you dance the bedroom boogie all night or long-term stronger and more durable erections – Fleshlight Fleshpump will help you.
Hopefully, you'll enjoy the pump as much as I did. Using it really brought on some fun times for me, if you know what I mean. Heck, even writing the Fleshlight Fleshpump review was a blast! Try out this pump and help your rod go from drab to fab(ulously hard)!
Click Here To Check The Up To Date Price
Product Specs:
| | |
| --- | --- |
| 🏷️ Name: | ⭕ Fleshlight Fleshpump |
| 📁 Type: | ⭕ Penis Pump |
| ⚙️ Features: | ⭕ Sleek And Elegant |
| 🛠️ Materials: | ⭕ ABS |
| 📅 Last updated: | ⭕ January 2, 2023 |