Those of you who remember my THRUST Pro Ultra Zoey review probably aren't surprised that I'm reviewing another THRUST product. The company, although well-known, pleasantly surprised me since they live on the edge where most companies would like to be – between quality and affordability. The product I chose as my next THRUST guinea pig is actually an upgrade of the Zoey (a significant upgrade). It offers double the pleasure and double the fun (that's a little teaser for you). So, without further ado, today we're doing the THRUST Pro Ultra Gigi review!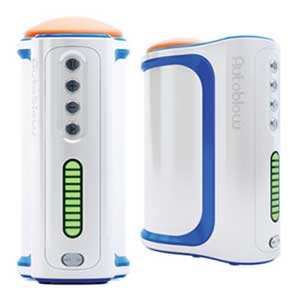 Autoblow A.I.+

Hands free blowjob toy

Heavy duty motor

Powered by artificial intelligence

Interchangeable sleeves

Body-safe materials

Plug it into any electrical outlet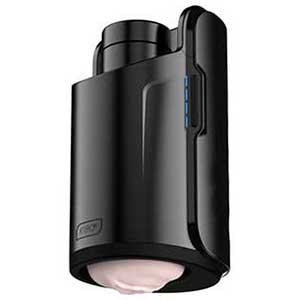 Kiiroo Keon

Automatic stroker

Sliding scale of speed

Elegant and discreet

Real-feel masturbation sleeve

Connects to video chat platform and VR porn

Easy to store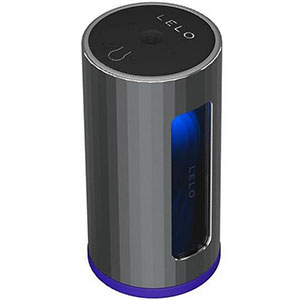 Lelo F1S V2

Hands free blowjob machine

Long-lasting charge

Fully waterproof

Powerful sensations

Realistic artificial skin material

Easy to clean

Promo Code: "HAPPYBF" - 15% Off
With a Name Like That, How Could You Not Want It?
OK, yeah, the name is a bit of a misdirect. You know stupid sex toy names are my pet peeve, and I detest companies for not naming their products something more fun (or at least understandable). However, I can't really fault THRUST for naming Gigi the way they did.
First of all, the company name is THRUST. So, even a dum-dum would realize they sell toys that you're supposed to thrust into. That goes without saying.
Second, each of the toys from their Pro Ultra selection has a girl name, which isn't surprising, given that all Pro Ultra products are aimed at men. Gigi, much like the aforementioned Zoey, is a male masturbator.
I bet you're wondering why I didn't write pocket pussy instead of male masturbator. Well, Gigi comes with a huge update (at least compared to her older sister Thrust Pro Ultra Zoey) – it's a double-ended masturbatory cup.
Yup, you read that right. Gigi has two entries, one on each side, which is why I decided it deserves its very own THRUST Pro Ultra Gigi review!
OK, but Is That All?
Of course, it isn't. As if I'd present a simple male masturbator to you. Gigi is a special lady (if we can call it that) because, aside from having two openings, she's also a realistic masturbator.
That means that the double-ended sleeve has a realistic vagina on one end and a realistic-looking butt on the other.
It's the best of both worlds, really. A lot of realistic male masturbators make you pick between the two orifices. But a lot of us don't like to play favorites and prefer to have a bit of variety in life. Maybe on Mondays, I like to dip it down low and engage in some tight-ass play, while on Tuesdays, I go the traditional route and dunk my beaver basher into a vagina.
Now, I can do both (even during one play session). The THRUST Pro Ultra Gigi really is a game-changer.
Click Here To Check The Up To Date Price
The Killer Looks
Overall, Gigi looks quite simple. However, that's just because we can't take a look inside. On the outside, Gigi looks like a regular cup masturbator. The outer shell is thin and plastic (as well as black and shiny), while the two pillowy openings (which are the sleeve peeking through on both ends) have a flesh-like feel and appearance to them.
The pink of the sleeve goes well with the black plastic, which gives the toy a high-quality look.
Gigi is compact but a good fit for most men. However, because it has two (realistic) openings, it's not exactly subtle. What's more, that also makes it a bit more difficult to store. I suggest you keep it in a pouch, so the sleeve doesn't collect dirt and specs of dust.
And the Amazing Specs
Gigi has a lot to offer (that's why I'm writing this THRUST Pro Ultra Gigi review). Although it may seem like it's your run-of-the-mill masturbator, once you pop that metaphorical hood open and take a peek inside, you'll quickly realize that this toy is special.
The Material
As I mentioned at the beginning of my THRUST Pro Ultra Gigi review, this toy has two parts. That's what makes it easy to use and maintain, among other things.
The inner sleeve
The outer shell
Naturally, the two main parts aren't the same. The outer shell is sturdy yet light ABS plastic. That means it's easy to maintain (as all you really have to do is wipe it down from time to time). However, it also means that the case can withstand a lot (and I don't mean in a naughty way). If you drop it, scratch it, or bump it against something, it will still look as good as new.
The shell has ribs on it, so you don't have to worry about having the toy slip from your hand. The easy-grip design works like a charm, even when your hand is all lubed up. The shell also has a small hole on one side. This is an air hole that you can cover if you want to create a stronger vacuum inside of the toy.
Now, the sleeve, which is the most vital part of the toy, is TPE. Now, even I am bored of my TPE rants, so I'll save us all time and say the material is extremely life-like, feels like real skin under your hand (and dick), and retains heat. It can't, however, be sterilized. So, think of that what you will.
The sleeve has two toppers. One is a realistic-looking vagina (shaved, of course) that looks deliciously pink and has open, inviting lips. The other end has a realistic-looking butt on it that rivals the vagina in beauty and looks super tight (because it is).
Click Here To Check The Up To Date Price
The Size
THRUST Pro Ultra Gigi is a compact toy. It measures around 7 inches and 6.5 of those are insertable. Both openings have a diameter of 0.25 inches (but they stretch to accommodate your girth, of course).
Now, because this toy has two ends, it's an excellent pick for those who have massive dicks. If you have a monster dong, you probably already know that standard 6 or 7-inch pocket pussies can't fit your entire magnificence within them.
Well, the Gigi can because it has an opening on the other side. That might even make your playtime more pleasurable, since, when you thrust all the way, you'll have to shove the head of your Juggernaut through the 0.25-inch opening on the other side.
The Texture
Although it's a bit difficult to describe, the texture of the sleeve is quite pleasurable. Since THRUST is a synonym for realism, the texture is seemingly random. There are ridges and bumps all over the inner side of the sleeve but they aren't symmetrical. What's more, this random texture is consistent throughout the entire sleeve.
Show Me Whatcha Got
And, now, we've come to the best part of my THRUST Pro Ultra Gigi review – the features! I already mentioned most of them, but let's get into the details of each one, shall we?
Double-Ended
The main benefit and the best-selling feature of Gigi is that it has two openings. You can take your pick between the vagina and the ass. However, it's important to note that no matter which end you opt for, the texture will be the same.
This is an odd design choice, but I guess it works. The butt end is somewhat tighter and it really does feel different from the vagina end.
Life-Like Openings
Both openings look extremely realistic. Of course, they are pinker than a real butt or a vagina would be, but other than that, they have a texture to them that resembles real-life nether regions. The lips on the vagina opening are big enough to be enticing (but not too big), while the butt end looks tight and juicy.
The Suction Feature
This isn't a well-designed feature, but it's simple and it works. The air hole that you can cover with your finger (easily) allows you to create more suction inside of the toy. Other THRUST toys usually have a twisting cap that facilitates the suction feature. However, given that Gigi is a double-ended masturbator, that wasn't possible here.
So, the R&D department of THRUST came up with this simple solution. Brilliant, right?
The Easy-Grip
The accordion-like outer shell was designed like that for a good reason. When we're skinning our buffalos, our hands are usually quite lubed-up. The design of the outer shell of this toy allows you to keep a firm grip on it even when your hands are completely slippery.
Related
Thrust Pro Ultra Gigi Review: The Overview
Now, as you all know, I don't believe in perfection. Although Gigi has quite a bit to offer, it's far from impeccable. Just like any other toy, Gigi also has its flaws (despite it being a double whammy of a toy).
What I Loved
The toy is high-quality because all of the materials (as well as the design) are top-notch.
It's cost-effective, especially considering that you get two toys for the price of one. I love high-end, expensive toys, but I also enjoy a toy that doesn't break the bank.
The suction is amazing all on its own, but it gets even better once you press on the air hole.
The toy has a snug fit, no matter which end you opt to defile.
There's some variety here, considering that you get to pick between vag and ass every time you play. You can even lube both ends up and dip your dong into them alternately.
Where It Fell Short
Since the toy has two open ends, lube can drip out a bit out of the end you're not using. The texture will mostly prevent this, as the ridges and bumps will keep the lube in, but some dripping is possible.
There isn't a lot of variety between the two, given that the texture is the same throughout the toy's length.
The toy is difficult to clean. Taking the sleeve out is a bit of a hassle and the texture (that keeps the lube in) doesn't really allow for quick and efficient clean-up.
Click Here To Check The Up To Date Price
| | |
| --- | --- |
| 🏷️ Name: | ⭕ Thrust Pro Ultra Gigi |
| 📁 Type: | ⭕ Pocket Pussy |
| ⚙️ Features: | ⭕ Submersible |
| 🛠️ Materials: | ⭕ TPE |
| 📅 Last updated: | ⭕ September 16, 2023 |
Disclaimer
Our articles feature affiliate links. If you appreciate our content and would like to show your support, you can consider buying your new sex toys using the links we provide. Every purchase made through our links helps us earn a small commission, without any additional cost to you.