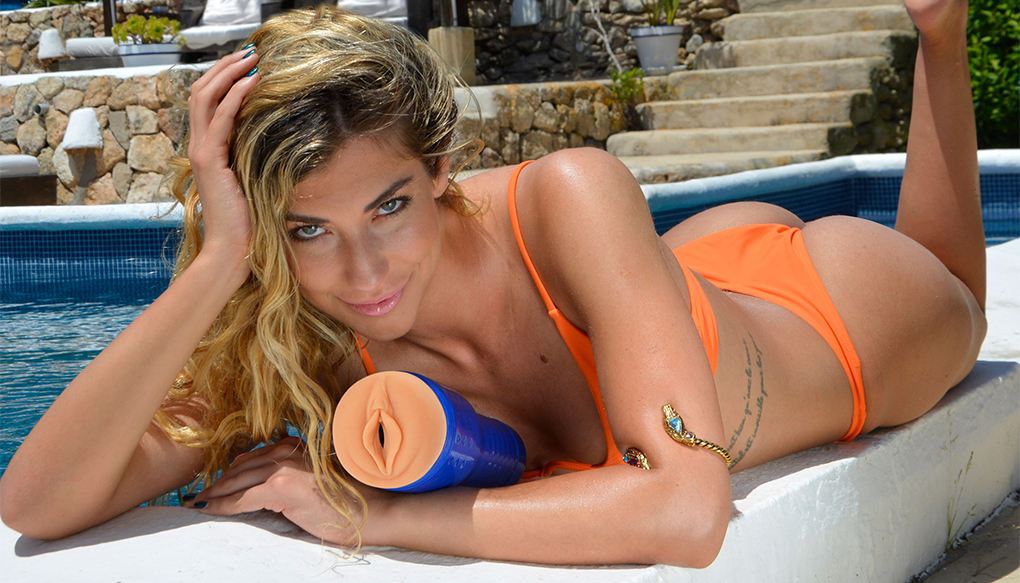 It constantly surprises me how much the world of men's sex toys has evolved, and I always have the same jaw-on-the-floor reaction when I get my hands on a new masturbator that replicates the holes of my favorite pornstars. So what did it feel like when I stuck my cock inside Shona River's pussy? Well, it wasn't her actual vagina, but it was the next best thing. Stick for my Private Tube Shona River Review, and I'll tell you just how amazing it felt!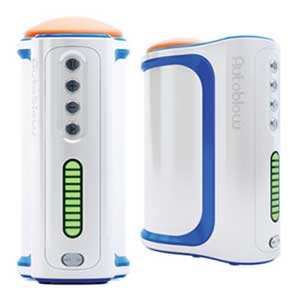 Autoblow A.I.+

Hands free blowjob toy

Heavy duty motor

Powered by artificial intelligence

Interchangeable sleeves

Body-safe materials

Plug it into any electrical outlet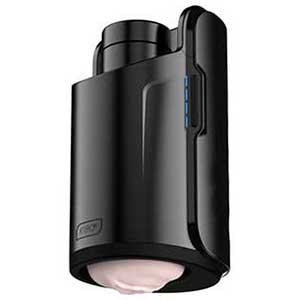 Kiiroo Keon

Automatic stroker

Sliding scale of speed

Elegant and discreet

Real-feel masturbation sleeve

Connects to video chat platform and VR porn

Easy to store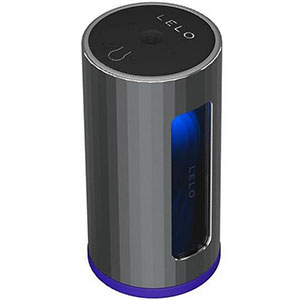 Lelo F1S V2

Hands free blowjob machine

Long-lasting charge

Fully waterproof

Powerful sensations

Realistic artificial skin material

Easy to clean

Promo Code: "HAPPYBF" - 15% Off
This wonderful masturbator by CalExotics has been on my list for a loooong time now. And for a good reason – Shona is one of the hottest, sluttiest, and craziest girls you'll ever see on screen! And with the Private Tube Shona River Pussy, you can now have her anytime you want!
Shona River's Vagina In The Palm Of Your Hands
The Private Tube Shona River masturbator is made by CalExotics. At first glance, I noticed that it has an incredibly impressive skin texture and a highly practical design. Moreover, this pussy stroker is safely and stealthily stored inside a quality blue case. It also has a removable inner sleeve with a super-soft texture.
Plus, there's a storage cap at the base. It allows you to adjust the suction effect and increase tightness. You'll see most of those features on other quality strokers and male masturbators. However, the blue casing of this sex toy has an ergonomic design with soft angles and subtle curves. This makes the toy feel fantastic when you hold and use it. Also, I think it's not as bulky as some of the other products on the market.
Still, the feature all you horndogs are probably wondering about is Shona River's actual vagina mold. Well, the exterior of the masturbator sleeve is a faithful replica of the horny vixen's juicy clam. It's made of a super soft and stretchy material which also simulates our favorite blonde's skin color. On the inside, you'll find a signature texture with curves, patterns, beads, etc. Obviously, the inner pussy pocket aka Shona River's cave of love was one of my favorite features during this Private Tube Shona River review!
Click Here To Check The Up To Date Price
But Wait Up… Who Is Shona River?!
If your cock has been living under a rock recently, Shona River is a stunning Hungarian doll. She first made her mark in the industry in 2016. River started as an engineering student but turned to adult films and professional escorting after graduating.
The bombshell first appeared in productions by Mofos, Brazzers, and Reality Kings. After that, she made movies for other notable productions like Fake Taxi, Blacked, Pierre Woodman, Rocco Siffredi, and so on.
As those are among the major players in the industry, you probably have some idea about Shona's biggest turn-ons. If not, just check out any of her scenes. You'll see a shameless, cock-worshipping sex addict with an appetite for vaginal, anal, and oral destruction! The star seems to excel in group sex, orgies, double penetration, squirting, anal sex, girl-on-girl scenes, and other acts of mischief.
But what about her vagina? Well, the videos speak for themselves. I love seeing her pink taco as it grips onto huge dicks and squirts all over them! It always looks like she is extremely tight, wet, and ready to take a massive pounding!
Another thing you might love about Shona is that she frequently changes her hairstyles from redhead to blonde. You'll get to see her in tons of different outfits and styles, which will definitely change up your wanking experience if you plan on using the Private Tube Shona River masturbator while watching her perform.
First Impressions
Basically, I have a whole collection of masturbators shaped like pornstar's pussies, buttholes, and throats. They never fail to impress me! If you think about it, they are made using an actual mold of the star's orifices, and they truly get you as close as possible to pushing your willy inside a famous diva.
When I first received this toy, it arrived in discreet packaging. I was so itching to test it that I started writing my Private Tube Shona River review in my head before I even put my dick in the damn thing! What impressed me the most about this sex toy was, of course, the meticulously crafted mold of Shona River's delicate parts.
If you check out some of Shona's videos, you'll see that she has a tiny pussy with subtle outer lips and a cute clit. To me, it seems that the folks of CalExotics knew exactly how to replicate every detail of her vajayjay. At first glance, it looks like the small opening is tight enough to handle guys of most sizes. Externally, the blue casing feels comfortable to hold in hand, and the storage cap is easily removable. I had no trouble taking out the external sleeve for quick cleaning – for my Private Tube Shona River review
Click Here To Check The Up To Date Price
Specs
The Private Tube Shona River is a closed-end cock masturbator. It has a total length of 10.2 inches while the insertable length is around 9 inches. The diameter measures 3.5 inches at the widest end. What's more, the casing of the toy is made out of polypropylene, while the sleeve uses CalExotics' premium Real Skin TPR. Here are some additional details regarding this awesome stroker:
It contains a storage lid that allows you to adjust the suction effect.
The inner sleeve has a realistic texture.
The sleeve comes with a disposable tube inside it. This tube maintains the sleeve's shape during storage, and you should remove it before use.
Includes some lubricant.
Includes some renewal powder.
Look And Feel: Throbbing Erections Ahead!!!
As most Private Tube Shona River reviewers will confirm, the mold of your favorite pornstar's vagina looks insanely lifelike! Sadly, I don't have the actual Shona River by my side to compare the toy to the real thing. But, the look and feel of this stroker got me hard instantly! What I loved most was the smooth surface of the Real Skin TPR material. There are no unnecessary creases and lines in the texture, and the whole thing just has a premium feel to it.
Something that was a bit of a nuisance for me is the ivory blue color of the masturbator cup. Honestly, I'm just not into blue, and the color doesn't turn me on. Still, it's not a deciding factor. It could actually be handy because it discreetly hides the insides of this toy.
Also, the opening of this masturbator looks incredibly sexy when it's all shiny and covered in lube – just like a real wet pussy! I had tons of fun while touching and even licking it, and I didn't hold back at all when I stuck my love rocket inside.
So What's It Made Of?
Let's move on to the TPR material with Real Skin technology. If you know anything about TPR, you know that it's a bit trickier to use and that you have to take special care of it. The inner sleeve is made of a mix of plastic and rubber qualities, and it's non-phthalate. It's highly resistant to stretching and tears while providing a smooth and soft texture.
Moreover, while silicone is my preferred option for sex toys, a lot of strokers and male masturbators use TPR because it's softer. Still, it has a lower "plug and play" factor compared to silicone. I advise you to watch out for any skin sensitivity issues before using this toy. Also, it will be useful to learn the ins and outs of cleaning this material to make your toy last.
Special Features
Overall, the Private Tube Shona River sex toy is a classic stroker. It doesn't offer a whole lot of fancy features like vibration or hands-free play. But anyway, that's not what this toy was made for.
Here are the features that I enjoyed the most on this masturbator:
The inner sleeve is anatomically correct, and the textured surface on the inside feels absolutely fantastic.
The storage cap lets you adjust the amount of suction. Simply screw it down all the way to increase the tightness or unscrew it for a looser feel.
It's fully waterproof. You can use this to your advantage and heat the sleeve up in some warm water to make penetration feel even more real!
How To
I know this is a Private Tube Shona River review, not a manual. But, some know-how is never amiss.
If you've never used a masturbator before, there's no real science to it. Simply unbox your toy, wash it before use, and leave it to dry. Then, when you're ready, apply some water-based lube all over your penis, the opening, and even squirt some on the inside. It all depends on your preferences. However, due to the nature of this material, you should only use a water-based lube. Other types are just not compatible with TPE and will break down the toy quickly.
When you're lubed up and ready to go, slide your dong inside and go nuts! You can use your hands to move the cup up and down, make circular motions, or even thrust in and out with your hips. Then, you'll be ready to blow a massive load inside Shona River's tight hole!
Cleaning
If there's one thing all Tube Shona River Reviewers agree on, it's that you'll need to pay extra attention to the Real Skin TPE material. This material is porous, meaning that it can harbor bacteria over time, so you'll need to clean it thoroughly.
Fortunately, it's really simple to do that with this toy. Just take the sleeve out of the casing and pop it inside out. Then, use warm water and mild soap to thoroughly clean the inner texture. Leave it to air dry or wipe it with a soft towel before you stash it. If the sleeve ever gets sticky, you can restore its softness with the included renewal powder.
Related
Shona River In Action: She's Soooo Tight!
Look, I already told you Shona River is a kinky one. I obviously got this masturbator to use and abuse to feel like I'm the one banging her in all those nasty videos! And that is precisely what I did when I tested this baby. The first words that came to my mind when I penetrated Shona River's vagina were, basically – "It's tight AF!!!"
However, it's not unbearably tight – it just feels perfect on my erect penis. It offers some of the strongest suction/tightness action I've seen on a masturbator. I'd happily put it up against my Stoya Destroya Fleshlight or my Riley Reid Realistic Stroker! The sensations it provides are somewhat similar to those two male sex toys, but the inner texture truly gives it a unique vibe.
Additionally, the curves, dots, and beads gave me an intense massage as they gripped onto me. There's a lot of slippery, sexy warmth to be found here, especially if you go crazy with lube. As I said, Shona River is a squirter, so using lots of lube will make your adventure a lot more realistic.
What's more, the length and width of this masturbator provided me with a perfect fit. At 8 inches, I can easily go balls deep inside the sleeve, and it always feels comfortable. I also noticed that the soft sleeve is highly stable when you glide in and out.
Moreover, I was able to get all sorts of sensations when I played around with the suction dial. It can get insanely tight, but those who prefer a looser vagina can easily decrease the suction. I found that it's best to play around and start off with high suction, lower it, and tighten it up again – just like a real pussy would do!
What I Loved
The mold of Shona River's vagina looks and feels incredible!
The inner texture and the way it grips onto my wangster are just perfect for me.
I tested the suction effects in great detail and found them to be highly realistic.
What Could Be Improved
It might be too tight for some people, but unwinding the suction cap can solve that.
I wish it came in a sexier color, but the ergonomic and portable design makes up for it.
I would love to try a Private Tube Shona River anal masturbator, but it looks like it's not available yet.
The Bottom Line Of My Private Tube Shona River Review
All in all, I had tons of fun testing this toy for my Private Tube Shona River review. As I mentioned, River is a kinky sex goddess, and watching her videos while pounding a mold of her vagina made me feel like a true porn champion! The masturbator has a lot to offer, and I couldn't really find any major downsides. So order your Private Tube Shona River masturbator today and go crazy!
Click Here To Check The Up To Date Price
Product Specs:
| | |
| --- | --- |
| 🏷️ Name: | ⭕ Private Tube Shona River |
| 📁 Type: | ⭕ Pocket Pussy |
| ⚙️ Features: | ⭕ Adjustable Suction Power |
| 🛠️ Materials: | ⭕ RealSkin |
| 📅 Last updated: | ⭕ January 2, 2023 |