A good pocket pussy feels almost like the real deal and makes giving Squidward the business more pleasurable and sensual. As you'll see in my THRUST Pro Ultra Chloe review, not all pocket pussy sleeves receive the Mark approval stamp, and the ones that do, like this one, are exceptional.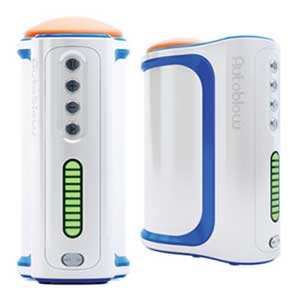 Autoblow A.I.+

Hands free blowjob toy

Heavy duty motor

Powered by artificial intelligence

Interchangeable sleeves

Body-safe materials

Plug it into any electrical outlet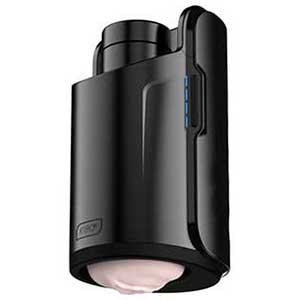 Kiiroo Keon

Automatic stroker

Sliding scale of speed

Elegant and discreet

Real-feel masturbation sleeve

Connects to video chat platform and VR porn

Easy to store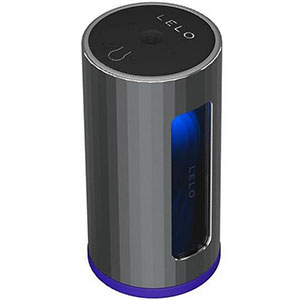 Lelo F1S V2

Hands free blowjob machine

Long-lasting charge

Fully waterproof

Powerful sensations

Realistic artificial skin material

Easy to clean

Promo Code: "HAPPYBF" - 15% Off
Finding the right pocket pussy is no easy task. I would know, I've thrust my one-eyed monster into dozens of them and watched my jizz ooze out of them – all in the name of science! Some were Plain Janes, while others had a whole set of extra features. As always, the sweet spot is right in the middle, which means the perfect pocket pussy sleeve has a bit of both (but not too much) – just like the THRUST Pro Ultra Chloe.
Who Is Chloe?
Chloe isn't a real person per se. Unlike the Fleshlight Girls collection, nobody posed and modeled for the THRUST Pro sleeves. However, some of you will remember from my THRUST Pro Ultra Zoey review that these toys are still somewhat realistic and gorgeous to look at.
THRUST Pro Ultra Chloe is a realistic vagina masturbator. It looks like a sleeve for pocket pussies, but it actually comes without a hard plastic exterior. Before you get all disappointed, hear me when I say there are two good reasons for that:
First, it means you can squeeze the soft, TPE sleeve as much as you want (and feel that pressure on your fuck rod).
Second, and more importantly, Chloe has a unique feature that couldn't be available if she had a hard plastic exterior shell.
And before you accuse me of being a huge tease and leaving you with metaphorical blue balls, I'll tell you all about that special feature in a moment.
What Makes Chloe Special?
Chloe is a charming lady. Her lips are super soft and inviting; they are practically begging you to dip the head of your dong between her lips and slide balls-deep into her. The tiny, tight canal will leave you with your head spinning thanks to the texture inside, and you'll soon find yourself thrusting into Chloe faster and faster, chasing that incredible high of coming.
But, if you can pace yourself a bit, you'll be able to sample Chloe the way it was intended. If you curb your enthusiasm and manage to grab a bullet vibrator, you can slide it into a special pocket at the very top of Chloe and enjoy a new and improved experience.
Does that sound like something worth your time and effort? Yeah, I figured, that's why I'm writing this THRUST Pro Ultra Chloe review in the first place.
Click Here To Check The Up To Date Price
She Is Beauty, She Is Grace – the Design
Overall, Chloe seems inconspicuous if you approach her from the side. If you come at 'er head-on, though, you'll see that quite a bit of thought went into her design.
The toy has two distinct parts. The head, where the gorgeous entryway is, is somewhat large, while the toy's body is slimmer and longer. That comes as no surprise, given the nature of the toy.
The body also has subtle ridges on it that make it easier to maintain a firm grip on the toy. That is an excellent design feature, given that it allows you to play with Chloe just the way you like, even when your hand is all slippery from the lube.
The head of the toy, as I mentioned, is more prominent. The entryway is tight and inviting, and the lips are just about perfect. Even though this toy wasn't modeled after a real person, it was designed beautifully, so you'll have that realistic feel while you're thrusting your fuck rod in and out of it.
What's Up With the Specs?
As you'll see throughout my THRUST Pro Ultra Chloe review, this is a small but mighty toy. It's entirely made out of TPE, which means two things:
It's soft and realistic to the touch
It retains heat wonderfully
Now some of you may know that I'm a silicone lover through and through. However, I am also not one to deny the wonderful benefits of TPE. The material is so life-like to the touch that I simply can't dismiss it easily, no matter how much I love silicone. The fact that it retains heat is also a huge plus because it amps up the real feel.
In other words, the material (along with the design) allows you to feel (and pretend) like you have a real-life vagina on your hands. If you ask me, that's a massive plus for any sex toy.
The Size
Chloe is like that bed Goldilocks found – not too big, not too small; just right. With six inches in length, it can accommodate most men. However, if you're packing a monster in your trousers, you might find Chloe to be a bit lacking.
Still, consider this – her "tiny stature," shall we say, will make for a tighter wanking session. And tighter is always better, right?
So, I don't particularly mind the length, given that I think 6 inches is the perfect length for the majority of men.
The Features
Do you remember at the beginning of my THRUST Pro Ultra Chloe review when I said that she's seemingly inconspicuous? Well, the emphasis was on the word "seemingly," because she's anything but.
There are three significant features that Chloe can be proud of:
The amazing texture inside of the sleeve
Vibrator compatibility
Waterproof feature and versatility
Heavenly Texture
The texture is, of course, the most significant selling point here. The sleeve has two different textures throughout its length. The first three or so inches are filled with deep concentric ridges that will massage your head as you push inside. They're big enough, so you feel them on your shaft as well, so it's really a win-win situation.
As you push forward, you'll see (or rather feel) that the second half of the toy has an even better texture of big bumps. That is a plus given that, unless you're thrusting deep each time, your head will spend the majority of its time enjoying this wonderful texture. The bumps are big enough that you feel them, and they add another layer to the whole experience.
Of course, the texture doesn't necessarily add to the realistic feel (given that real women don't have textured vaginas), but they will make your me-time a bit happier.
Vibrating Feature
Just in case that isn't enough, you can use the vibrator feature and take the game to a whole new level. If you look closely at the pics here, you'll see that there's a smaller canal at the very top of the toy. That's where you can slide in a bullet vibrator if you need something with a bit more kick to it.
Generally speaking, not many pocket pussy sleeves have this feature. If you ask me, it's what the world of male masturbators has been missing. Adding a bit of vibration can make the play better (and much shorter – be warned, the place for the bullet sits right on top of your head when you push all the way in, so you'll blow your load in seconds!).
Click Here To Check The Up To Date Price
Use, Rinse, Repeat!
If you're wondering how to use your wonderful Chloe, don't worry; we've finally reached the how-to portion of my THRUST Pro Ultra Chloe review.
Just like with any other sleeve, Chloe is pretty straightforward when it comes to using it. All you really have to do is lube up your dick, add a bit of lube to the canal, and go wild.
Now, because the toy is made out of TPE and not silicone, using it will feel heavenly. However, if you like to play rough and you dream of stretching a pussy to its limits all over your dick repeatedly, you might see some wear and tear on Chloe sooner rather than later. But that doesn't mean it will break immediately. I'm just saying TPE isn't as durable as silicone, and if you fuck like a maniac, you might see some damage.
Related
The Pros and Cons of the Cordial Chloe
This THRUST Pro Ultra Chloe review wouldn't be complete without me breaking down the good, the bad, and the dirty of the toy. As some of you know, I always try to be as objective as possible when reviewing toys. At the end of the day, I don't want you to spend money on nonsense. So let's see how Chloe holds us.
The Pros:
Because it has no outer shell, it allows for great pressure. You can squeeze your dick through the sleeve to your heart's delight.
It retains heat. The more you fuck into it, the hotter it gets (thanks to your body heat). And, if you want a real-deal experience right from the get-go, you can put the sleeve in some warm water and have a warm, wet, inviting vagina on your hands.
It's super soft. The TPE almost feels like real skin under the hand.
The Cons:
Because there's no plastic cover, the sleeve seems kind of floppy, which makes the toy not as appealing as it could be.
The top is heavier than the bottom, which doesn't allow for a nice, balanced wank.
There are no extras in the package. All you'll really get is the toy in a box.
A Few Parting Words
I've spent several long, sweaty nights with Chloe in order to write the most objective THRUST Pro Ultra Chloe review. The job is hard and dirty, but someone's gotta do it, am I right? All jokes aside, this toy really checks a lot of my boxes. I'm a relatively demanding guy when it comes to realistic vaginas. So, the fact that Chloe hits my sweet spot is quite commendable. If you decide to buy it and try it, let me know if she treated you as well as she did me!
Click Here To Check The Up To Date Price
Product Specs:
| | |
| --- | --- |
| 🏷️ Name: | ⭕ Thrust Pro Ultra Chloe |
| 📁 Type: | ⭕ Pocket Pussy |
| ⚙️ Features: | ⭕ Double-Whammy Stimulation |
| 🛠️ Materials: | ⭕ TPE |
| 📅 Last updated: | ⭕ November 29, 2023 |
Disclaimer
Our articles feature affiliate links. If you appreciate our content and would like to show your support, you can consider buying your new sex toys using the links we provide. Every purchase made through our links helps us earn a small commission, without any additional cost to you.