As a man who has spent most of his adult life on a quest to find the ultimate pocket pussy, I was ecstatic to come across the THRUST Pro Ultra. When I first saw it, the textures really tickled my fancy, and I knew that I had to get it. Now that I've had it in my nightstand for a couple of weeks, it's finally time to write my THRUST Pro Ultra Zoey Review. Here's what you need to know before sticking your third leg in the proverbial honeypot.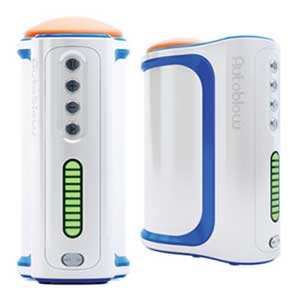 Autoblow A.I.+

Hands free blowjob toy

Heavy duty motor

Powered by artificial intelligence

Interchangeable sleeves

Body-safe materials

Plug it into any electrical outlet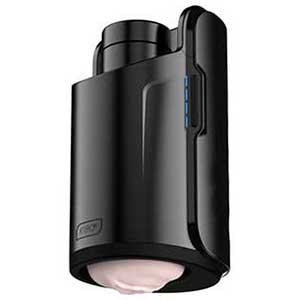 Kiiroo Keon

Automatic stroker

Sliding scale of speed

Elegant and discreet

Real-feel masturbation sleeve

Connects to video chat platform and VR porn

Easy to store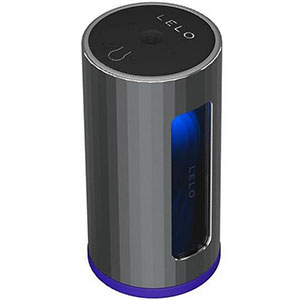 Lelo F1S V2

Hands free blowjob machine

Long-lasting charge

Fully waterproof

Powerful sensations

Realistic artificial skin material

Easy to clean

Promo Code: "HAPPYBF" - 15% Off
What Is the THRUST Pro Ultra Zoey?
As you can probably guess from the title, the THRUST Pro Ultra is a pocket pussy that is supposed to satisfy your libido. Its realistic texture, coupled with out-of-this-world ribs and ridges, makes a fantastic toy for all penis owners.
Now, one thing I want to mention in my THRUST Pro Ultra Zoey review is that this isn't a groundbreaking toy. Pocket pussies have been around for ages, and Fleshlight has always been the industry leader. However, those of us who have tried most of Fleshlight's products want something new and exciting. Something that'll shake things up. And that's where THRUST comes in.
With some awesome additions and innovative features, the Pro Ultra Zoey is guaranteed to blow your mind. It will allow you to customize and improve your solo sex life, and of course, provide some incredible Os.
Click Here To Check The Up To Date Price
The Materials
The Pro Ultra Zoey has two parts: the sleeve and the case. First, let's take a metaphorical dive into the sleeve, and see what that bad boy is all about. It's made out of thermoplastic elastomer (TPE), which is incredibly soft and supple. It's also really stretchy, so even if you couldn't fit inside the case for some reason, the sleeve has enough give to accommodate your big ding dong.
Zoey's topper is a realistic-looking shaved vagina with a light skin tone. Unfortunately, you can't buy separate toppers for the Pro Ultra, but I'll get to that later. Let's talk about the case first.
It's made out of a sturdy ABS plastic that will withstand bumps, drops, and scratches. I'm not going to say that it's indestructible, but it's pretty damn solid. If you take care of it properly, the THRUST case will be in your life for a long time.
To ensure an easier grip, THRUST put ribs on the case so that you can play more freely. The handles are especially useful when you've got lube on your hands, and they'll stop the Pro Ultra from slipping.
There's also a cap that goes over the Pro Ultra's opening. When you're not using your pocket pussy, you can just twist the cap over the topper, and it will keep dust at bay.
The Texture
For my THRUST Pro Ultra Zoey review, I wanted to take a closer look at the toy's texture that made me feel oh-so-good. Here's the thing – it doesn't really look all that impressive or interesting on the photos. But trust me, there's much more than meets the eye.
The Pro Ultra has an insertable length of 6 inches, and every bit of it has some delightful bumps and ribs that will stroke your ego. When you first enter the cave of wonders, you'll be greeted by a couple of little nipple-looking mounds and dashes.
Then, you'll feel little waves and ribs that will gently massage your entire lap rocket. They will envelop you whole, and you'll feel as though there are thousand little tongues giving you an outstanding beej. I mean, what more could a guy want?
Click Here To Check The Up To Date Price
The Features
Do you remember how earlier in my THRUST Pro Ultra Zoey review I said that this pocket pussy has certain features that really take it to the next level? Well, the first one has to be the suction hole that's as simple as it is brilliant. To increase the suction while you're in Zoey, all you have to do is cover the hole with a finger. Then, when you want to take it slower and release some of the pressure, just take your finger off. Trust me, the suction hole is such a game-changer.
Another interesting addition to the Pro Ultra is the pocket for a bullet vibrator that's inside the case. Let's say that you've been beating your meat with Zoey for a while, and although it feels amazing, you're ready for a new sensation.
Instead of spending money on a new toy, slide a little bullet vibrator inside your Pro Ultra and presto! You'll now feel intense vibrations that'll probably make you finish faster than ever.
If you don't have a bullet vibrator, but still want to experiment with the Pro Ultra, I have some suggestions. My two personal favorites are the Lovehoney Power Play and the Mantric Rechargeable Bullet Vibrator. They're both really powerful, rechargeable, and have various patterns and intensities for you to explore.
The Specs
Before I move on to my favorite part of the THRUST Pro Ultra Zoey review and talk about how I like to use it, I wanted to go over some of the basic specs first. As I said earlier, the sleeve has an insertable length of 6 inches, and I feel like that could easily fit most guys.
But if you're hung like a horse and can't go all the way in, I recommend taking the sleeve out of the case. Since it is so stretchy, you can pull it over your pleasure pump and do your business.
It's also important to mention that the Pro Ultra is waterproof, and you can take it with you for some underwater fun. The toy is phthalate-free, and the case is a soft ABS plastic.
Related
How to Play With the THRUST Pro Ultra
If you've ever had a Fleshlight, or any pocket pussy for that matter, I'm sure that you don't need my instructions. But if you're a first-timer, you might need some pointers, which is exactly what I want to talk about in this part of my THRUST Pro Ultra Zoey review.
The first thing you'll want to do is get super horny. Get your soldier to stand at attention, and salute the whole room. Then, slather both your schlong and the Pro Ultra with a ton of water-based lube. Don't use anything with silicone because it might ruin your toy.
Once you've done that, it's time to send your womb raider off to the world of unimaginable pleasure. In other words, you have to stick your skin flute inside the sleeve and start thrusting or working the sleeve up and down.
If you want more pressure, slide your finger over the suction hole. Take your time and find the motions that you like, and remember that greatness can't be rushed.
Unfortunately, the Pro Ultra doesn't come with a suction cup that could help you go hands-free. But if that's what you're after, you could just slide Zoey between a couple of cushions or the mattress and the bed. Bingo, bongo – it's hands-free!
And when you want to kick it up a notch, slide a bullet vibrator into the pocket, and you'll be on cloud nine.
Getting Your Partner Involved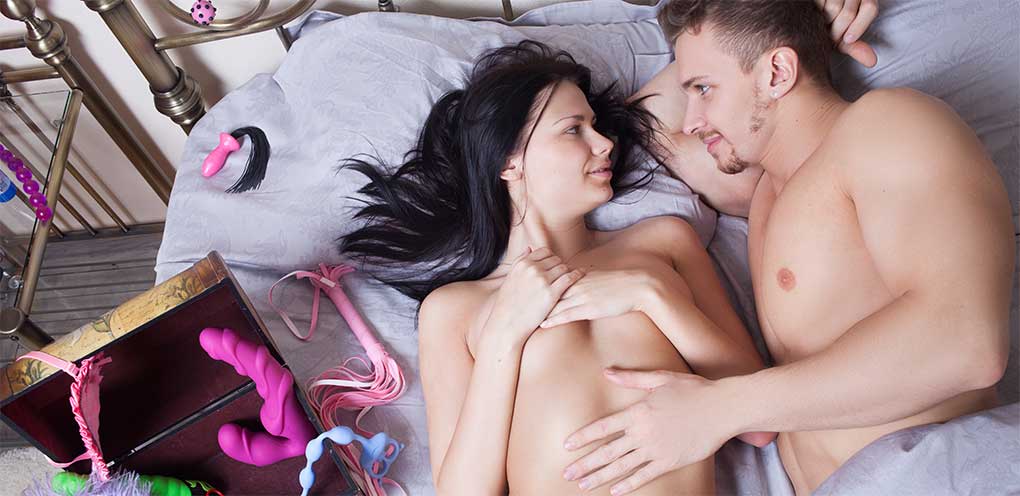 Using a pocket pussy is one of the best ways to spice things up in the bedroom. You can use it during foreplay, to enhance your handjob experience, or to get you off. It's completely up to you and your partner, but as always, there are some things that can help you achieve a much better O. That's why I wanted to include some of my favorite techniques in my THRUST Pro Ultra Zoey review.
The first thing I like using it for is edging. I'll have my partner use the Pro Ultra on me and have her take it off just as I'm about to blow my load. Then, once I'm not as close to my O, she'll put it on me again, and start edging. Depending on the mood I'm in, I sometimes finish in Zoey, on my partner, or myself. It's totally a matter of personal preference, so you do you.
You could also have your partner put the Pro Ultra on you and give you the most incredible toy-assisted handjob. On the other hand, you can also use it mid-play, to help finish you off, or during foreplay.
My point is, there are a million different ways, techniques, and positions that you can try out. As long as you're creative, and your partner is up for it, you're bound to have a blast.
Washing Your THRUST Pro Ultra
A pocket pussy with a removable sleeve is probably one of the easiest male sex toys to clean. And luckily, the Pro Ultra is no different. When you finish the five knuckle shuffle, you have to take the sleeve out of the case and run it under warm water. Make sure to get the water both inside and outside the sleeve before you move on to the soap.
Once you've done that, it's time to squirt a couple of drops of soap or toy cleaner into the opening. Use your fingers to get all up into the sleeve, and get any and all jizz out of it. When you're sure that there's no more baby batter inside, run the sleeve under warm water again, and set it to dry. At this point, you're pretty much done, and you can put the cap back on and go about your life.
But if you want to keep Zoey in your life for a longer time, which I'm sure you do, you have to use cleaning spray and renewing powder. A cleaning spray, like the one from Love Honey, will sanitize your toys and keep them clean.
On the other hand, a renewing powder will help keep your TPE sleeves softer and more supple for a longer time. When you finish cleaning and drying, sprinkle some of THRUST's own powder, and then put your toy in storage. If you can't or don't want to get renewing powder, you can use cornstarch instead because it's pretty much the same thing.
More From the THRUST Ultra Pro Line
While doing some research for my THRUST Pro Ultra Zoey review, I learned that the Pro Ultra line is pretty extensive. There are sleeves with all kinds of different toppers, and some are even double-sided!
For example, THRUST made two pocket pussies with mouth toppers – Morgan and Camila. In addition to the mouth, Camila also has a vagina topper on the other side, which is pretty cool. But if you're more of an ass man, you can get either Gigi or Coco.
Where It Falls Short
While I'm happy that there's so much to explore in the Pro Ultra line, it's kind of a bummer that you can't just replace the toppers or sleeves. You'd have to buy a whole new toy if you wanted to play around with something different. Also, there's currently only one skin tone option in the entire line. Even though that's not a dealbreaker for me, I do wish there was more variety.
The other thing that I kind of wanted to bitch about was the packaging. Overall, I'd say that THRUST doesn't really put a lot of effort or time into the box, which is a letdown. When you order the toy, that's pretty much all you get. There's no sample lube, cleaner, or storage case to go with it. Again, the packaging alone wouldn't put me off buying the toy. But it's important to know that you can't just play with Zoey right out of the box.
Final Thoughts on the THRUST Pro Ultra
After a long time researching, playing with, and cleaning my Pro Ultra, I have to say that it's an absolute hit! I've loved every single second of it, which made this THRUST Pro Ultra Zoey review easy to write. If you're on the fence about buying this toy, I suggest you get off it and add it to your cart right now. Trust me, it'll change your life.
Click Here To Check The Up To Date Price
Product Specs:
| | |
| --- | --- |
| 🏷️ Name: | ⭕ Thrust Pro Ultra Zoey |
| 📁 Type: | ⭕ Pocket Pussy |
| ⚙️ Features: | ⭕ Bullet Vibrator Compatible |
| 🛠️ Materials: | ⭕ TPE |
| 📅 Last updated: | ⭕ September 16, 2023 |
Disclaimer
Our articles feature affiliate links. If you appreciate our content and would like to show your support, you can consider buying your new sex toys using the links we provide. Every purchase made through our links helps us earn a small commission, without any additional cost to you.