Those who have read my Thrust Pro Elite Paige review complained that, although lovely, Paige wasn't built to be plowed from behind. I hear you, and I agree. That's why I decided to do a Thrust Pro Elite Katya review and show you that the company has an ideal doll for everyone – even us who like our girls to take it from behind.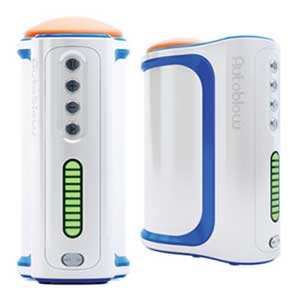 Autoblow A.I.+

Hands free blowjob toy

Heavy duty motor

Powered by artificial intelligence

Interchangeable sleeves

Body-safe materials

Plug it into any electrical outlet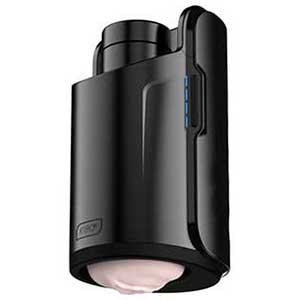 Kiiroo Keon

Automatic stroker

Sliding scale of speed

Elegant and discreet

Real-feel masturbation sleeve

Connects to video chat platform and VR porn

Easy to store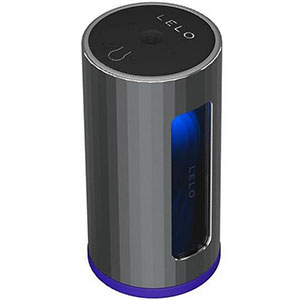 Lelo F1S V2

Hands free blowjob machine

Long-lasting charge

Fully waterproof

Powerful sensations

Realistic artificial skin material

Easy to clean

Promo Code: "HAPPYBF" - 15% Off
So far, I've tested quite a few Thrust Pro girls, and I can safely say that none of them will disappoint you.
But today, Katya is in the spotlight so let's get this Thrust Pro Elite Katya review show on the road!
Who Is Katya Again?
Well, it's not so much a "who" as it is a what. Thrust Pro Elite Katya is an exceptionally realistic vagina and butt male masturbator. Now, some of you have probably gathered as much, but for those of you who didn't – Katya is a doggy-style masturbator.
As much as Paige changed my life, her bendier sister, Katya, enriched it. I love humping a girl from behind just as much as any man (which is A LOT), so having Katya underneath me was a real treat.
That's why I decided to write this Thrust Pro Elite Katya review; to tell you all about it (in excruciating detail).
OK, but Why Is She So Special?
Aside from the position she's in (which is quite alluring), Katya is also super soft and supple. However, she's also sturdy enough to take it no matter how fast or hard you go.
That's actually the ideal combo. However, it's also the one that's the hardest to accomplish. I've tried many masturbators over the years, and I can tell you that finding the one that feels heavenly soft under your hand and that can take a bit of roughhousing is like finding the Holy Grail. Most masturbators are either soft (which means they are also delicate and easy to tear) or durable (which makes them feel unnatural and tough).
So Katya has the huge advantage of offering the best of both worlds.
But in case that isn't enough for you, keep reading my Thrust Pro Elite Katya review and find out what else this babe has to offer!
Click Here To Check The Up To Date Price
The Heavenly Design
Design-wise, Katya is pretty straightforward. At first glance, she looks just like any other vagina-and-ass masturbator on the market.
However, when you venture a bit closer and take a better look, you'll quickly see several features that separate Katya from the herd.
First of all, her position is quite enticing. The doggy-style masturbator features a plump, soft vagina and a tight-looking butthole. Both are perfectly pinkish and invite you to sink something (preferably your Juggernaut) in them.
Katya was made with exceptional attention to detail which is why she looks almost like the real thing. If you disregard the fact that this doll is lacking some body parts (like legs, torso, and head), you can imagine that a real girl is bending over in front of you, presenting her openings like the bad girl she is.
She also has a squeezable ass, a feature she shares with many other Thrust Pro Elite toys. I fell in love with it on the first grab, and I'm pretty sure you will as well!
And the Marvelous Specs
But before you start writing love songs about how grabbable Katya's ass is, let's take a look at some specifications.
The Size
There's one thing you have to understand right from the get-go – Katya isn't a small girl. I know it seems that way, because she's a vagina and ass masturbator. I know what you're thinking – she's much more manageable than a realistic sex doll.
While you're right when it comes to that (especially in terms of storage), Katya is still quite bulky. She's 12.6 inches in width and 11.2 inches in height. She's also 8.2 inches long.
Overall, those dimensions seem small, I know. But also consider that Katya was made to be plowed at. She was designed to withstand you thrusting into her from behind with all your might.
Well, to be able to actually withstand that, she had to have some weight to her. Around 15 pounds, to be precise. And, yes, I know that's a lot for a masturbator, but her weight means she won't be moving around while you fuck into her. So, theoretically, you could thrust in and out of her even without holding onto her.
Now that's the dream, am I right?
The Material
As mentioned, Katya is soft and velvety to the touch. That's thanks to the soft plastic material she's made out of.
The TPE the Thrust Pro company uses is creamy, elastic, and flexible. That means that Katya's ass jiggles when you spank it (or slam into it) but also bounces back after every thrust.
The Features
Overall, Katya has quite a lot to offer. Her squeezable ass and jiggly, soft skin are enough to drive any red-blooded man crazy. Her detailed openings are inviting and accommodating (while simultaneously being tight enough to milk your balls dry within a few minutes).
Aside from that, Katya is also fully waterproof. You can completely submerge her underwater. However, I strongly advise against that. Katya is hard enough to clean and dry as it is; if you put her completely underwater, you'll be drying her for hours.
Of course, you could always save yourself the trouble and get some drying sticks that will help make the process of drying (and thus cleaning) quicker.
Related
Take a Peek into the Vagina That Will Break You
Now that we've covered the basics, we can get to the juiciest part of this Thrust Pro Elite Katya review. I know you've been dying to read all about Katya's delicious punani and her tight little bootyhole.
Well, let me tell you all about them.
First up is the vagina opening. Pink and delicious-looking, Katya's fake pussy looks almost virginal. The lips are beautifully made and plump enough for you to want to eat them (nothing's stopping you, by the way).
The vagina opening is 0.25 inches wide and will feel heavenly tight around the head of your dick as you sink into it. It will stretch around you to accommodate your girth (no matter what it may be) and bounce back to its original state once you're done fucking into it.
The vagina tunnel is 6.5 inches long, which is the ideal length if you ask me. It's more than enough for any average (and above average) man to enjoy. Chances are, you'll probably be able to go balls-deep into Katya. However, just in case you aren't (congrats on that, by the way), you'll still be able to enjoy the texture of her insides.
The texture of both tunnels varies throughout their length. Both tunnels feature various bumps and ridges that you'll be able to feel as you slide your pocket rocket deeper inside of Katya. The tunnels also vary in tightness, which improves the overall variety.
And the Butt That Will Put You Back Together
The butt opening is, of course, much tighter than the vagina one. Katya's asshole is only 0.1 inches wide and, just like the vagina, has 6.5 inches in length.
Fucking into this tight tunnel is almost a religious experience. However, if you like to go the extra mile, you can make it even better by heating it up or by adding a vibrator into the vagina tunnel (and vice versa).
Katya is nothing if not adaptable and versatile, which is just one of the reasons I adore her.
Click Here To Check The Up To Date Price
It's Not All Rainbows and Butterflies
As always, I simply can't finish this Thrust Pro Elite Katya review without giving you a full rundown of the toy – facts and all. Although I found it hard to nitpick at Katya's features and find something that's wrong with her, I had to (because I knew you'd be asking).
So let's take a look at the overview of all things Katya together.
The Pros:
She's exceptionally soft. The material they use allows the toy to feel almost like the real thing. And it jiggles even better than the asses of some real girls I've been with! Spanking Katya will feel (and look) heavenly!
Both openings were made with extreme attention to detail so they both look quite realistic.
The tightness and the textures of both tunnels feel amazing. The sensations are out of this world!
You can get creative with this masturbator! For example, you can stick a vibrator in one of the tunnels to enhance your experience. The toy will transfer the vibrations onto your dick and make the entire play session much more exciting. You can also heat up both tunnels before you start thrusting into them. That can make it feel more realistic.
The Cons:
Cleaning Katya will be a chore. Prepare yourself for it right away because there's really no way to avoid it. The tunnels are tight, which is a massive benefit while you're fucking her, but a bitch when it comes to cleaning.
The wall that divides the tunnels is not as sturdy as I'd like it to be. I haven't breached it during my testing, but I can see how that might be possible. So, if you like to go particularly hard (or you have a monster dong in your pants), pay attention not to make a hole between the two tunnels.
A Few Parting Words
Thanks for going on the wild ride that is the Thrust Pro Elite Katya review with me! I hope you now understand why I harbor such a deep love for all Thrust Pro products (especially Katya).
If you decide to give this masturbator the time of day, let me know how she treated you! Happy plowing!
Click Here To Check The Up To Date Price
Product Specs:
| | |
| --- | --- |
| 🏷️ Name: | ⭕ Thrust Pro Elite Katya |
| 📁 Type: | ⭕ Pocket Pussy |
| ⚙️ Features: | ⭕ Extreme Attention To Detail |
| 🛠️ Materials: | ⭕ TPE |
| 📅 Last updated: | ⭕ September 16, 2023 |
Disclaimer
Our articles feature affiliate links. If you appreciate our content and would like to show your support, you can consider buying your new sex toys using the links we provide. Every purchase made through our links helps us earn a small commission, without any additional cost to you.